The list of spinach health benefits is long – but how good is it really? In this article, we'll tell you all you need to know about spinach nutrition facts.
Spinach Benefits: These Nutrients Make Spinach Healthy
Is spinach good for you? The short answer is yes, but not quite as healthy as it has been rumored to be in the past. In the year 1890, the physiologist Gustav von Bunge measured the iron content of dried spinach at 35 grams per 100 grams, and so began the myth that spinach is ridiculously high in iron.
Unfortunately, our friend Gustav was wrong: spinach is made of about 90 percent water and actually contains only about 3.5 milligrams of iron per 100 grams. But this amount still happens to be enough for the vegetable to officially count as a good source of iron – so including spinach in your nutrition has its benefits.
In addition to iron, magnesium, and zinc, spinach contains a number of essential vitamins:
Spinach is rich in folic acid. This nutrient belongs to the group of B-vitamins, which are essential for cell maturation and reproduction.
Vitamin A boosts skin and hair growth and helps skin repel viruses and bacteria.
Another nutrition fact: spinach is rich in beta carotene, which improves eyesight and boosts your immune system. Carotenoids also have an antioxidant effect, meaning they protect your cells from lingering free radicals.
Spinach is also rich in vitamin C, a powerful antioxidant which may reduce your risk of chronic disease.
The high vitamin K content of spinach may benefit your bones.
Spinach Health Benefits: Tips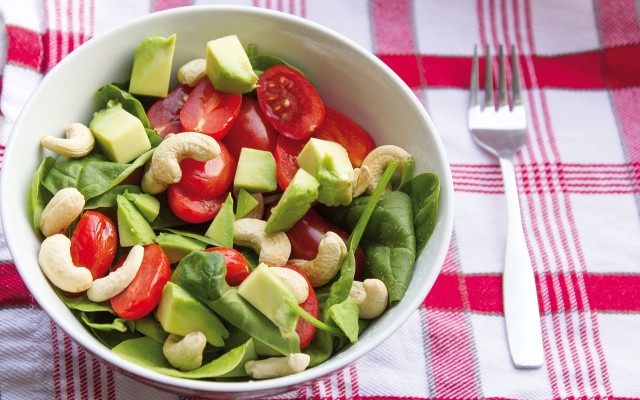 One more important nutrition fact: spinach contains a high amount of oxalic acid. This makes it difficult for your body to absorb iron and other important nutrients. To help you get more spinach health benefits, you can get around this problem in two ways:
Blanching: blanching your spinach before cooking it sinks the oxalic acid levels, allowing your body to get the most of spinach health benefits.
Calcium binds with oxalic acid in the stomach: Eating spinach together with calcium-rich foods will increase the bioavailability of the good stuff in spinach, so you can gain more of the health benefits that this leafy green has to offer.
Nitrate in Spinach: Is It Bad for Your Health?
Some people are critical of the high nitrate content of spinach. Is spinach really good for you if it contains compounds that are potentially carcinogenic? After all, nitrates and nitrites are the oft-cited reason that processed meats don't belong in a healthy diet.
Kate Allen of the World Cancer Research Fund says "It's not so much nitrates/nitrites per se [that are carcinogenic], but the way they are cooked and their local environment that is an important factor. For example, nitrites in processed meats are in close proximity to proteins (specifically amino acids). When cooked at high temperatures this allows them to more easily form nitrosamines, the cancer-causing compound."
Amanda Cross, of the cancer epidemiology department at Imperial College, London, says "We have observed increased risks associated with nitrate and nitrite from meats for some cancers, but we haven't observed risks associated with nitrates or nitrites from vegetables." Far from being unhealthy, some experts even argue that nitrites and nitrates ought to be considered essential dietary nutrients.
In the end, the science suggests that leafy greens that are high in nitrates and nitrites are linked with beneficial health effects. Spinach benefits your health, and is not considered a risky food.
Spinach Nutrition: Go Organic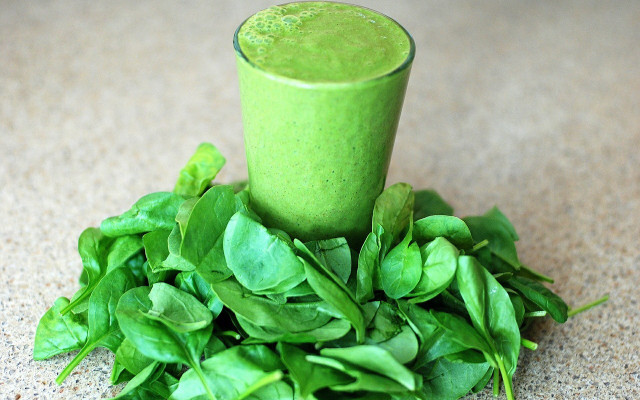 Despite the many spinach health benefits, there is one thing to watch out for.
The EWG (Environmental Working Group) has been ranking popular fruits and vegetables according to their pesticide contamination every year, since 2004. And spinach is notorious for ranking consistently high on the list.
In 2020, spinach was once again ranked number 2, second only to strawberries as the dirtiest vegetable. And by weight, more pesticide residues were found on spinach than any other produce tested, with an average of 7.1 pesticides on each sample. Even more alarmingly, permethrin, a neurotoxic chemical which is banned from use on food crops in Europe, was found on 76 percent of samples tested.
If you're on a budget, and trying to decide which things to buy organic and which things you can deal with in conventional quality, we think it's pretty clear on which side of the fence spinach lands. If it's not possible for you to buy organic spinach, at the very least, be sure to wash spinach thoroughly before eating, especially if you're planning on eating it raw.
Got too much spinach? This article may help: How to Freeze Spinach: Preserving Freshness
This article was translated from German to English by Christie Sacco. You can read the original here: Spinat ist gesund: Nährstoffe und Eisengehalt
Important Information regarding Health-related Topics.
** Links to retailers marked with ** or
underlined orange
are partially partner links: If you buy here, you actively support Utopia.org, because we will receive a small part of the sales proceeds.
More info
.
Do you like this post?
Thank you very much for voting!