Looking for some hardy flowering plants in winter? Here are 12 colorful blooms to bring alive your home and garden during those cold winter days.
We've compiled a list of 12 gorgeous winter flowering plants that will make your home and garden shine even on the dullest winter days. For indoor plants, carefully consider where they are cultivated (were they imported) and whether they need warmth to grow and a heated greenhouse that requires electricity. In this regard, flowering plants that can withstand cold temperatures and grow outdoors are more environmentally friendly. 
It's also worth finding out whether the plants have been treated with pesticides and choosing peat-free soil for planting and growing. Peat is an organic sediment composed of decaying plants that is formed in and extracted from bogs, which are a type of wetland. Wetlands are extremely important for the environment because they can effectively store CO2. However, their exploitation for fuel or compost releases dangerous greenhouse gases. Plants feed well on peat but there are enough peat-free alternatives to make them thrive. 
1. Flowering Winter Plant: Flowering Heather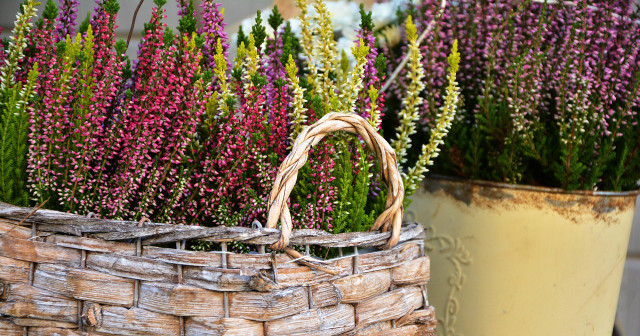 These delicate little shrubs are typically white or reddish pink and look great whether kept in a pot or spread out in a flower patch. They are planted in spring or fall and bloom heavily between early December and late February. These winter plants require good drainage but should never get dry.
2. A Delicate Winter Plant: Snowdrops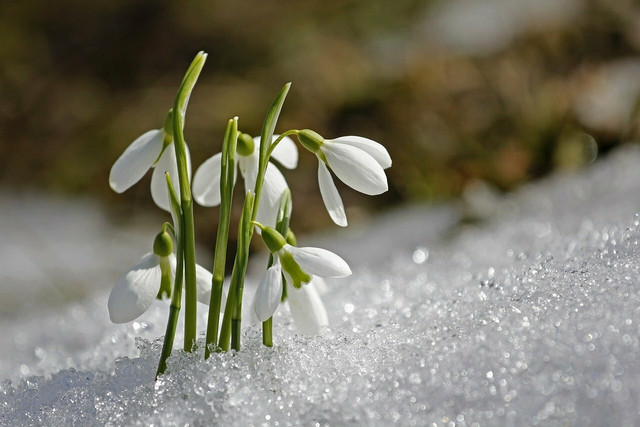 With the wide weather range across the US, snowdrops can bloom anywhere between October and April. The flower bulbs multiply and come back yearly — the pretty little buds sometimes even break through the snow. If you want to keep them indoors in winter, put them in a cool and shaded place. Too much heat will prevent their growth.
3. A Flowering Winter Bulb: Crocuses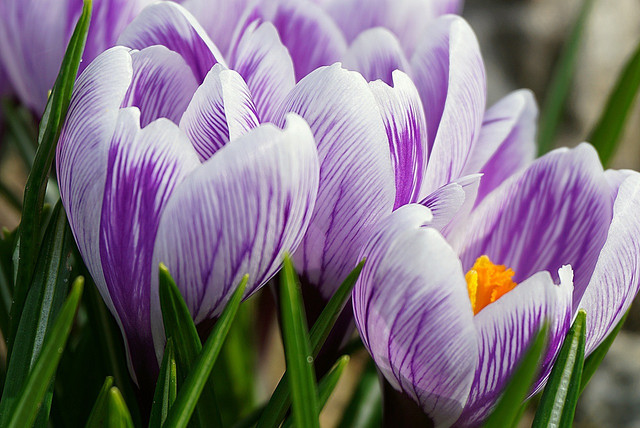 Crocuses come in various colors, most often in purple, white or yellow. Like snowdrops, crocuses growing outdoors will multiply and bloom year after year. They are native to regions with harsh temperatures, and the different crocus varieties will flower in early spring, late fall or winter.  
4. Pansies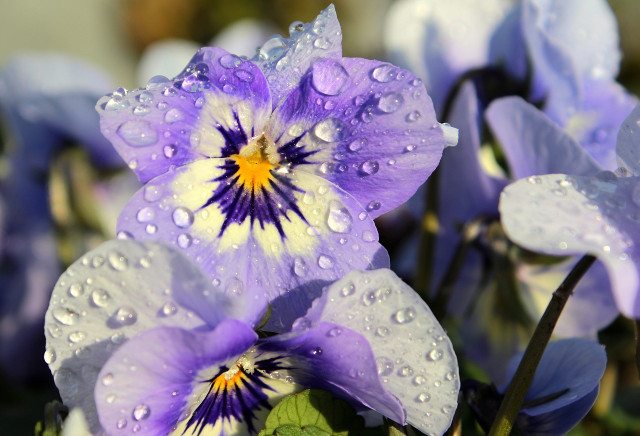 These gorgeous winter plants come in various colors and grow best in regions with moderate temperatures, especially in damp and cool climates. They are less likely to survive a harsh winter than some of the other winter flowering plants and are seen annually in the colder regions. 
5. Winter Flowering Plant: Flaming Katy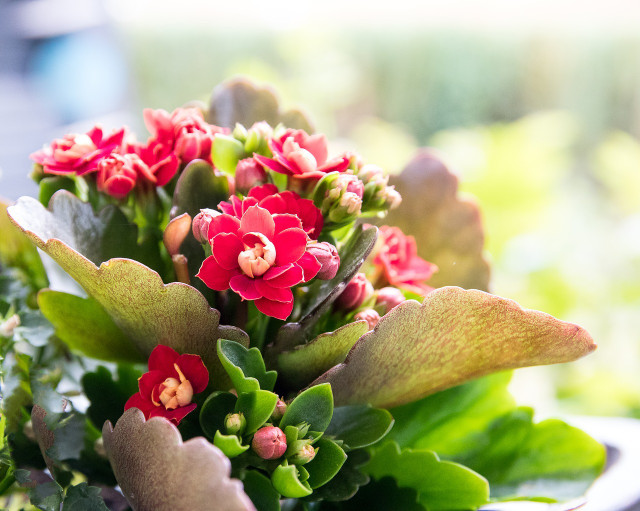 The name says it all: Flaming Katy brings a vibrant color into your home that disrupts those dark winter days. This winter flowering plant is a succulent that requires temperatures between 65 and 85 degrees Fahrenheit to grow. The potted plants are easy to care for and can even survive past one season. Make sure not to overwater your Flaming Katy and remove the wilted buds.
6. A Classic Winter Plant: Poinsettias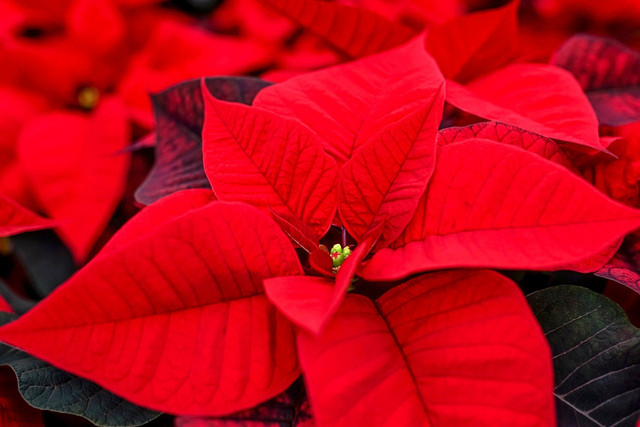 Found in many homes during Christmas time, poinsettias are a classic winter plant. But there are a couple of things to be aware of. Poinsettias are native to Central and South America. Today they are grown all over the US, and they have become one of the most important flower crops in the country. 
Unfortunately, they are often tossed after the holiday season and produce a lot of packaging waste every year. But, if you learn how to take care of poinsettias properly, they can last for years. 
7. Amaryllis (Hippeastrum)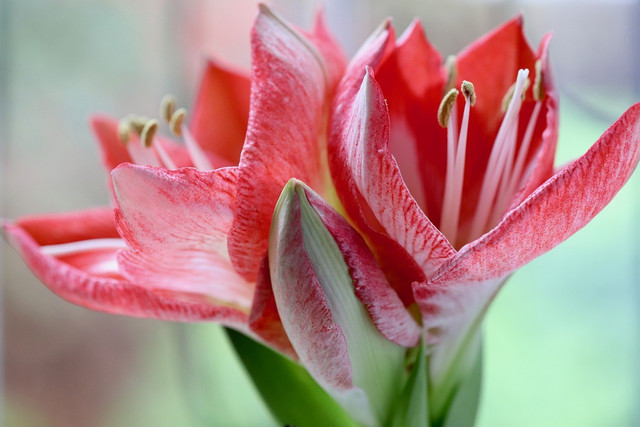 Hippeastrums, commonly referred to as Amaryllis, are tropical plants native to Central and South America. This means that they're either imported or cultivated in heated greenhouses. However, they do grow outdoors in warmer states like Florida year-round. To bring the winter flowers to bloom during the holiday season, dormant plant bulbs are planted in warmer surroundings approximately 10-12 weeks before they're supposed to bloom. If cared for properly, these perennials will last beyond winter.
8. Christmas Rose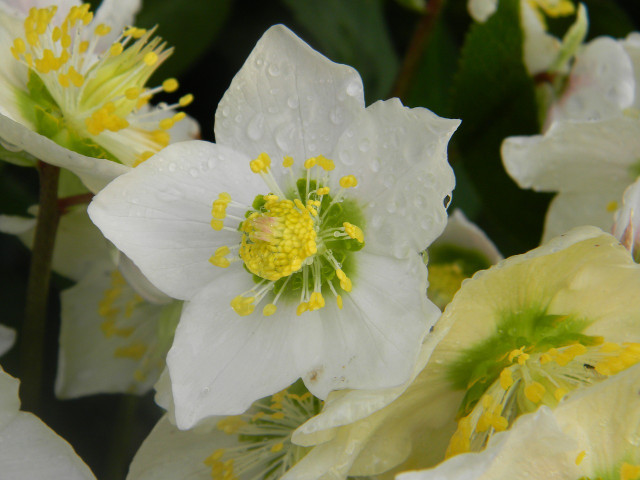 Often seen blooming in December, the Christmas Rose is surprisingly robust and can withstand snow and ice. It grows best in hardiness zones 4-8. They are most likely to survive when protected from harsh winds and planted in rich, well drained-soil and partly shaded places. The blooms can last for months and provide an important food source for bees. 
9. Flowering Winter Aconite Plants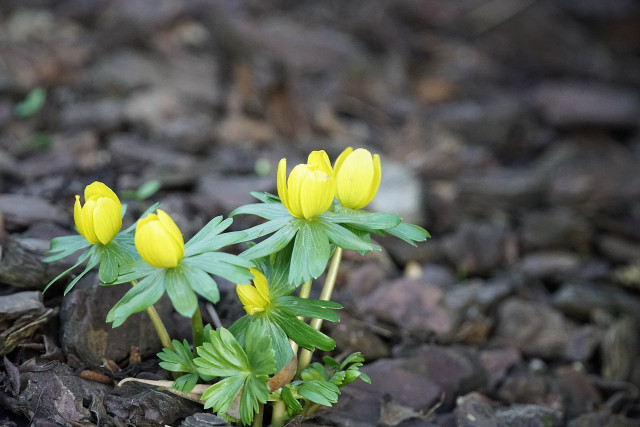 This sunshine-yellow member of the buttercup family is often considered a herald of spring. They usually appear in late February when the temperatures are a bit milder and don't need any special care when planted outside. Simply let them live and thrive.
10. A Unique Winter Bloom: Camellia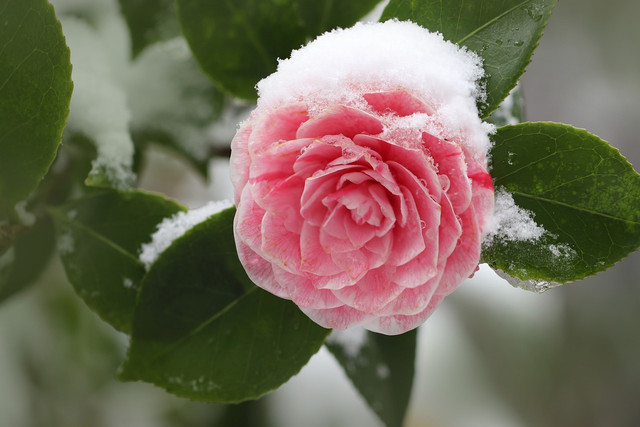 These summery rose-like flowers may not look like winter plants — but don't be fooled! These evergreens bloom bright from fall to spring when other blooms are rare. Their colors range from white to pink and vibrant red. Plant in the shade to part sun, prune as needed and grow in slightly acidic soil. 
11. An Aromatic Winter Plant: Cyclamen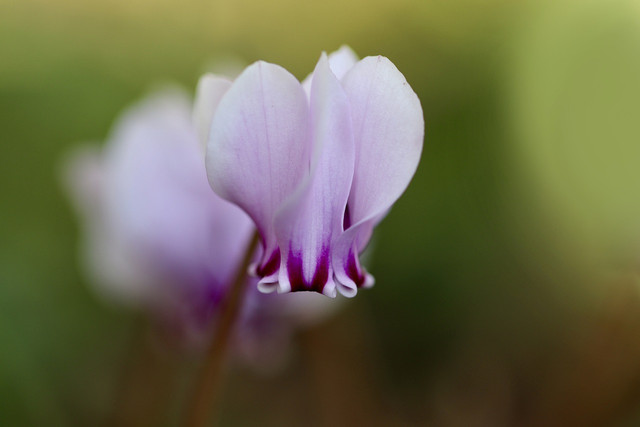 Cyclamen are tender little flowers that grow outdoors and in pots and are especially popular during the Christmas season. You can easily keep them indoors as long as you don't place them in direct sunlight or next to the radiator. When planting outdoors, they don't generally tolerate temperatures below 40 degrees. However, some hardy varieties exist that can survive in cooler zones. 
12. Winter Jasmine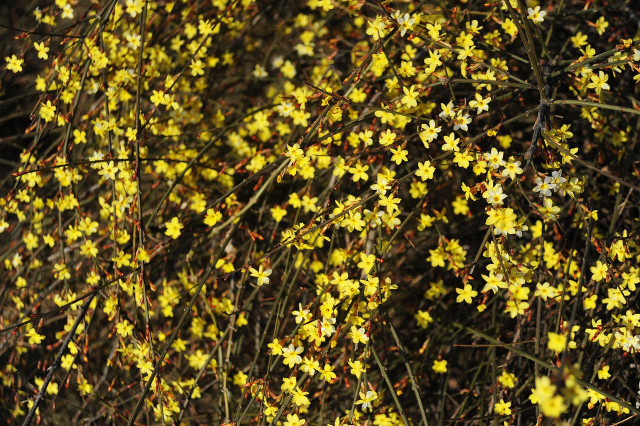 Winter Jasmine is a plentiful bush that blooms in a vibrant yellow color. In most regions, it is one of the first plants to flower in January, ringing in the new year. Most varieties are found in hardiness zone 7, though they can also withstand cooler temperatures averaging -5 to 10 degrees Fahrenheit.
Read more:
** Links to retailers marked with ** or
underlined orange
are partially partner links: If you buy here, you actively support Utopia.org, because we will receive a small part of the sales proceeds.
More info
.
Do you like this post?
Thank you very much for voting!