Ready for some fun, creative and messy play with your little one? Check out these 12 baby painting ideas that you can do with babies of all ages, safe and sustainably.
There are many ways to get creative with babies, and painting is just one of them. But if the thought of your little one jabbing their brush at their paper and paint going everywhere fills you with dread, we'll give you some safe and sustainable baby painting ideas with varying levels of messiness involved.
Painting with a baby does not have to involve paintbrushes and paper — in fact, babies may well want to make up their own rules! There are a lot of things around the house that babies can paint with, or, they can even just use their hands and fingers.
It's important to remember that babies must be supervised at all times when painting and you should select the type of painting idea based on their age and ability. For example, a one-year-old is going to have a better grip to hold a paintbrush, than a six-month-old who may only be able to do something like finger painting, with your assistance.
Before you get started, we've got a few more tips on how to prepare your home, yourself and your baby so that everyone has a fun, safe time painting.
Equipment Needed for Painting With Your Baby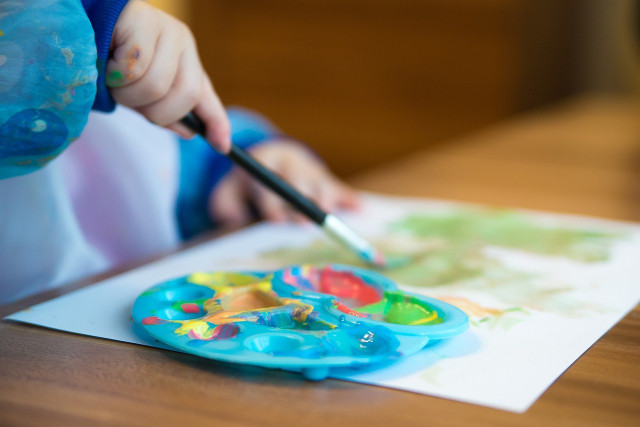 Babies love trying out new things, so they'll be very excited to try painting with you. But it's worth keeping a few things in mind before you get started.
Choose your canvas: The first thing to remember is that your baby's enthusiasm means that they'll want to make a lot of masterpieces, not just one, so it's worth having a stack of paper ready for them to use. However, the type of paper doesn't need to be pristine, your baby won't mind if you re-use the other side of some paper from your home office or job. But if you're planning on giving their artwork to grandma or grandpa, a fresh piece of recycled paper might be preferable.
Go for non-toxic paint: Your baby will likely get some paint on their hands while making their masterpiece and we all know that little hands often end up in little mouths. So non-toxic paint is essential to avoid any upsets or skin irritation. Keep your eye out for "washable" non-toxic paints, which wash off skin and clothing easily. Go for a natural paint (available on Amazon**) to ensure it's healthy and safe for the environment too. Make sure you have a tray, palette or some kid-friendly cups to put your paint in.
Cover the surfaces: Grab some old newspapers or an old bed sheet and cover the table and floor underneath. Or even better, work in the yard in a place where it doesn't matter if it gets dirty or that can be cleaned easily.
Cover you and your baby: You can buy an apron for yourself and your baby, but a cheaper option is for both of you to wear an old shirt. Or if you want, just let the baby work in their diaper!
Get the bathtub or sink ready: If you have a particularly active little one, they may manage to get paint everywhere — especially all over themselves. So prepare a lukewarm bathtub or sink to pop them in when they're done.
For all of the baby painting ideas below you'll need your chosen canvas and selection of paints. Get ready for some messy play!
1. Baby Painting Idea — Potato Printing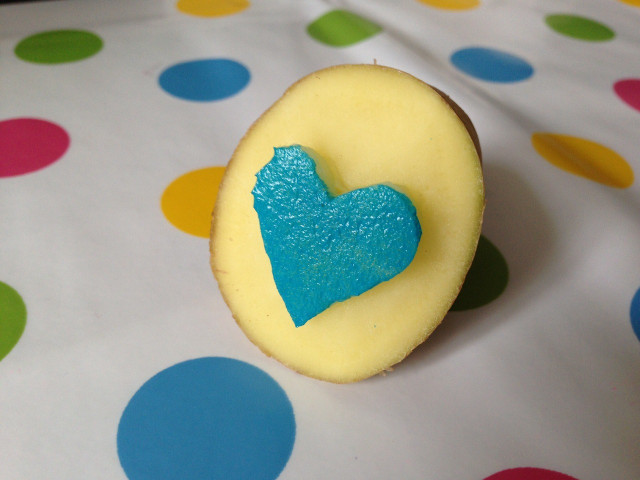 This is a fun one to start with as little hands will love gripping their potato stamper. All you need is a sharp knife and a raw potato or two. There's no need to peel the potato, simply cut it in half and then carve out the shape of your choice, something basic like a circle or triangle will do to start with.
Squirt a blob of paint in your palette and dip the carved potato into it and then gently press onto the paper several times. Start by showing your baby what to do and then guide them to do it by themselves. For more detailed information on potato printing, check out our guide on How to Make and Use Potato Stamps.
2. Finger Painting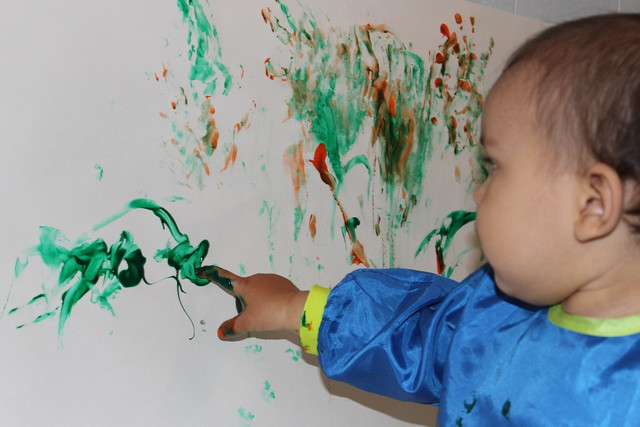 Finger painting is exactly as you guessed it, painting with your fingers. Simply dip your baby's fingertips in the paint and print them onto paper. You can make patterns or even animals like a caterpillar or rabbit. Whilst it's possible to buy special finger paints, it's not really necessary as regular paints will do.
As mentioned, when working with babies, we want to ensure that we take care of their skin by using non-toxic paint, but did you know you can make your own homemade finger paint using only flour, water and food coloring? Why not get your baby involved, they'll love helping you mix the paint and this paint is safe if they decide to eat it!
3. Marbling is a Fun Baby Painting Idea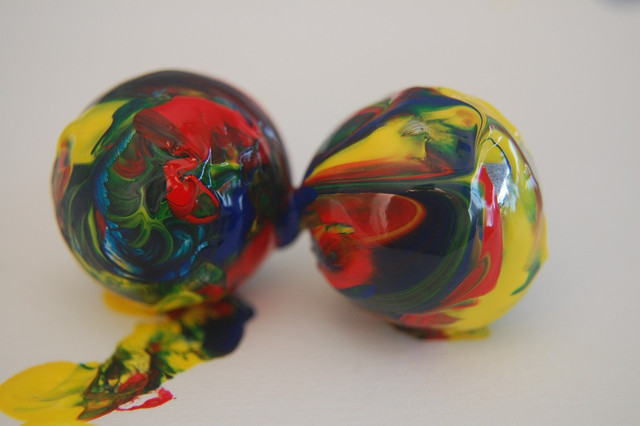 This one is really fun for babies, even if they can't do it themselves, they'll love watching. You'll need a baking tray (ensure your paper is big enough to cover the base) and some marbles. Simply place the paper in the tray and dot a few dime-sized blobs of different colored paint on it, pop the marbles in the tray and start tipping the tray slightly up and down, left and right and see what patterns the marbles create. Carefully remove the paper when it has dried.
4. Bubble Painting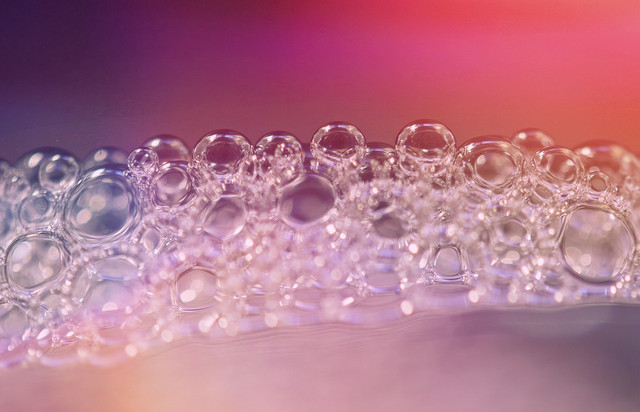 For this one, older babies can be in charge of the paper, while adults are responsible for bubble blowing and younger babies will love watching. Grab some reusable straws (metal, bamboo or glass), some homemade dish soap, and kid-friendly cups.
Mix half a cup of water with a good squirt of paint and homemade dish soap. Then use the straw to blow and watch as a pile of bubbles form outside of the cup, like a bouquet of flowers. Lay the paper on the bubbles and they will make a colorful print. Repeat with the same piece of paper and different colors to make a bubble masterpiece.
5. Baby Straw Painting Idea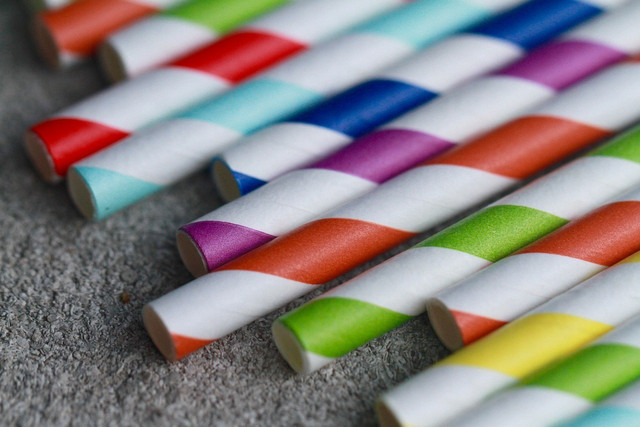 Grab a baking tray and some eco-friendly straws. If they are single-use (such as paper or rice straws), they can be cut in half to allow more control when blowing. Squirt a little paint in some cups and mix with some water.
Pop a piece of paper in the baking tray and use a paintbrush to drop a few drops of the watery paint onto the paper (baby can help with this). Grab a straw and blow the paint in all directions — your baby will be delighted to watch the paint trails form, use a few colors and show your baby how they mix together. Allow to dry a little before removing.
6. Stick Painting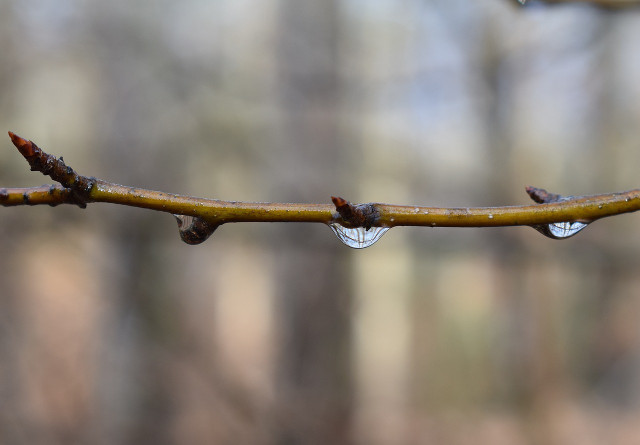 As you can imagine, if you give your baby a regular paintbrush, even a large child's one, they will probably end up just jabbing it at the paper, ruining the brush and not really understanding the idea of painting. Instead, switch paint brushes for small sticks or twigs — have a look in your yard or the park for any small ones. Wash and dry them before using them. Dip one end in the paint and show your baby how to drag it across the paper and "paint" with it. You may need to guide their arm and ensure they don't poke the stick where they shouldn't.
7. Window Painting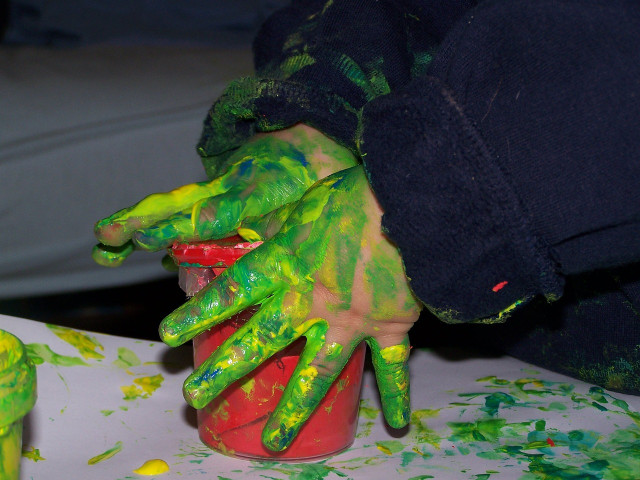 This is a messy one — yes, you and your baby are going to paint the windows on the outside of your house. If you have old wooden frames it may not be wise to let them use the whole window, but you could use masking tape to make a frame to stay inside.
For the paint, mix equal parts of water-based (washable) paint with homemade dish soap and a teaspoon of flour — use a different reusable cup for each color. Then grab some thick kids' brushes and let your baby get creative on the glass. When you're done simply hose down the windows or wash with an effective homemade window cleaner.
8. Squishy Bag Painting
If you're looking for a mess-free baby painting idea, then this one is for you. Grab a large compostable ziplock bag and insert a piece of thin card that is the same size. While the bag is open, squirt a few different colors of paint on the card and then seal the bag tightly. Put the bag on the table in front of your baby and allow them to press on it and squish it and see what colorful patterns they can make. This idea is great for younger babies.
9. Crayon and Water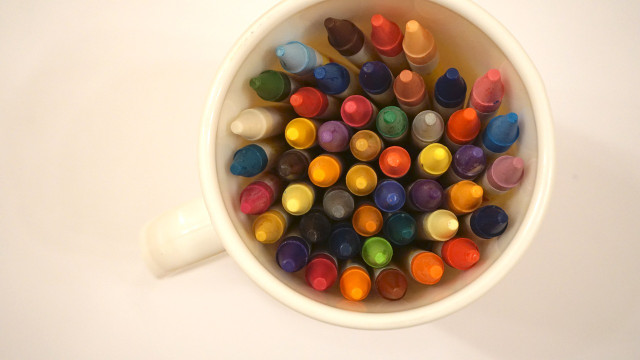 Babies will love seeing the "magic" picture they draw appear on the paper when they paint it. Grab a white wax crayon or even a long white candle and let baby scribble all over their white paper. Then mix some paint with some water in a reusable cup and grab a fat kids' paint brush and help them to paint over their invisible drawings, which will magically appear under the paint.
If you're really into this activity you may want to make some special paints for it, learn how to make watercolor paint with natural ingredients. If your baby gets a bit too creative with the crayons, you may need to find out how to get crayon off walls. You may also be interested in learning how to make crayons at home.
10. Memorable Baby Painting Idea: Hand/Footprints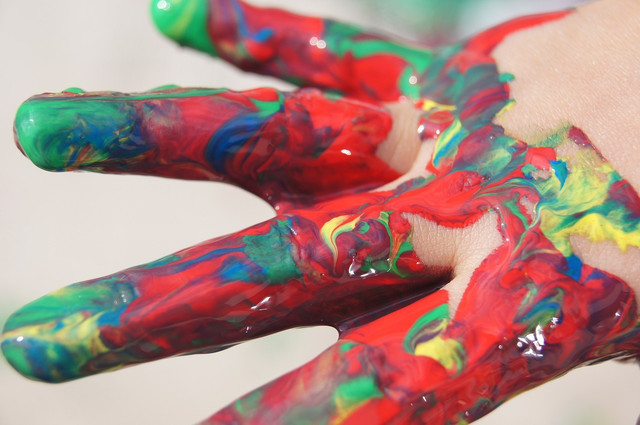 There are a variety of ways to do this activity. For handprints only, simply put a good amount of paint in the palette and help your baby dip the palm of their hand in it and then gently press it onto the paper a few times. Repeat and use different colors if desired.
Footprints could get messy if your baby is already walking, so you may want to do this out in your backyard. The process is the same as above, but put the paper on the floor to make it easier. This is a good one to do each year and see how your baby grows. Make sure you grab your baby and bring them to the bathroom when you're done to stop little footprints from being walked around the house!
11. Mess-Free Baby Painting Idea: Water Painting
If you're looking for a limited clean-up activity, this could be the one for you. Instead of painting with water, simply give your baby a large brush and allow them to dip it into a cup of water and "paint" the paper with it. Older babies will love doing this activity in the yard too, where they can "paint" trees, fences, or the sidewalk and see how the color changes and then watch them dry.
12. Drip and Flick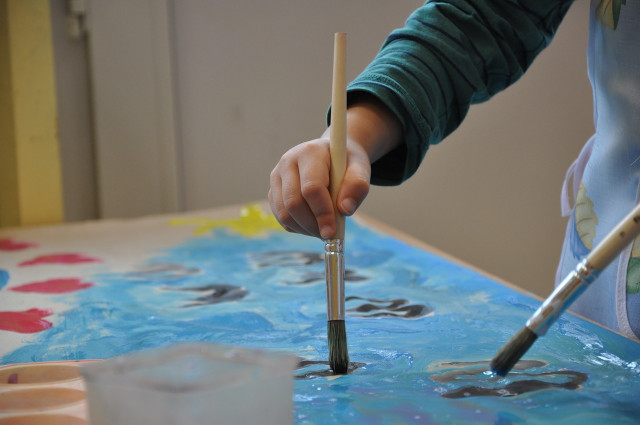 Head to the backyard for this one, everything and everyone will get messy. Dip a medium-sized kid's paintbrush in the paint, until the tip is covered. Then allow your baby to hold the brush above the paper and shake it until the paint drips off, add water to the paint if needed. Older babies may enjoy pulling back the hairs of the brush and letting the paint flick across the paper. Guaranteed dirty hands and even faces for this one, but lots of fun!
Read more:
** Links to retailers marked with ** or
underlined orange
are partially partner links: If you buy here, you actively support Utopia.org, because we will receive a small part of the sales proceeds.
More info
.
Do you like this post?
Thank you very much for voting!