Being vegan doesn't mean you have to eat boring food on hikes. Check out these hiking lunch ideas for healthy and creative meals you can take on the trail.
While some have the idea that being vegan can be limiting, these hiking vegan lunch ideas show you just have to use your creativity to have a delicious and healthy lunch. Keep reading for 14 different hiking lunch ideas suitable for all the plant-based eaters.
1. Vegan Bagel Sandwich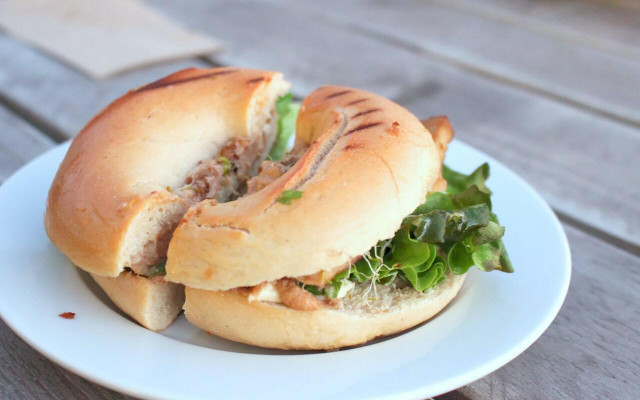 Make a vegan bagel sandwich for your hike and load it with veggies to make for a healthy lunch. You can use hummus, baba ganoush, or a vegan cream cheese spread. Then add slices of your favorite veggies like the ones below:
cucumbers
carrots
tomatoes
spinach and greens
red onion
herbs
sprouts
avocado
radish
2. Pesto Pasta Salad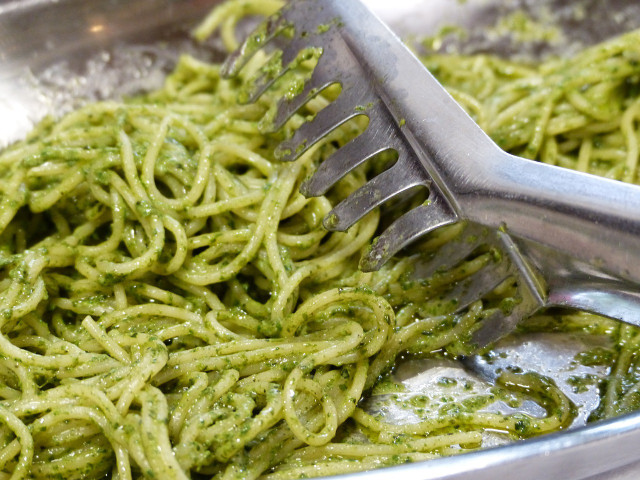 Pesto pasta salad is a hiking lunch idea. that's guaranteed to be filling. Boil enough pasta the night before your hike. Then to make the salad, you can use store-bought pesto or homemade pesto. In a separate sauté pan, fry some vegetables like broccoli, red pepper, mushrooms, and whatever else you prefer. Store the pesto pasta with the vegetables in an airtight container that you can take on your hike the next day and store it in the refrigerator until you're ready to go.
3. Vegan Energy Salad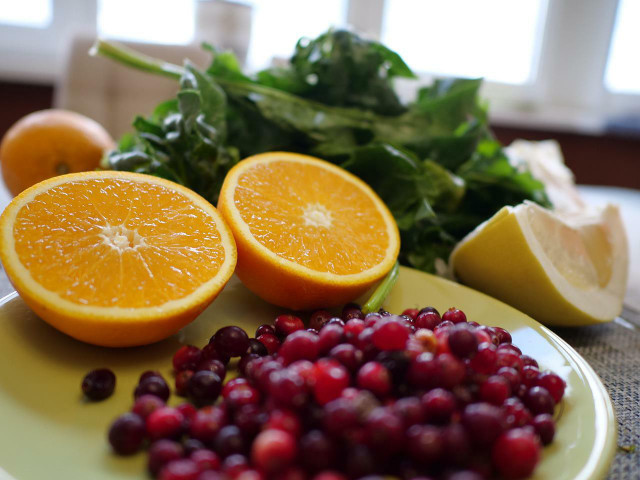 This vegan salad will help you complete your hike feeling energetic and full. To create this salad, just toss together the below ingredients:
Mix of your favorite greens like kale, spinach, red leaf lettuce, etc.
½ cup of garbanzo beans
1 granny smith apple, sliced
Dried cranberries
Orange slices
Nuts and seeds like pumpkin seeds and pecans
Vegan goat cheese (optional)
For the dressing, mix together
4 tbsp of extra-virgin olive oil
1 tbsp apple cider vinegar
1 tsp honey
½ tsp dijon mustard
Pinch of sea salt
Freshly ground black pepper to taste
4. Vegan Taco Salad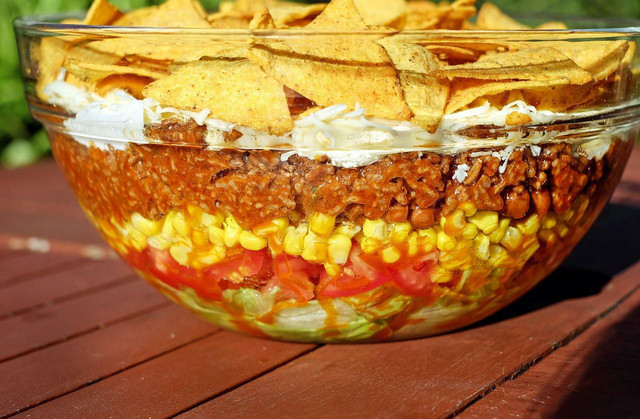 For a slightly different meal, try preparing a vegan taco salad for your hike, just don't forget to make your plant-based taco meat beforehand. For this salad, you can toss together the following ingredients:
Romaine lettuce
Cherry tomatoes
Red onion
Red pepper
Cilantro
Black beans
Jackfruit
Vegan ground beef
Brown rice or quinoa
Pico de gallo
Avocado
Jalapeño peppers
Cucumbers
Red onion
5. Quinoa Salad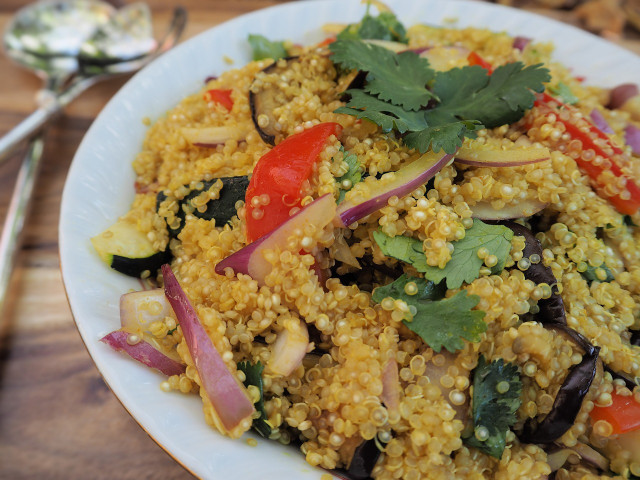 Another healthy hiking lunch idea is a classic quinoa salad. To assemble the salad, you can add whatever vegetables you're in the mood for such as sliced tomatoes, cucumbers, chopped parsley, and more. Toss this all together with cooked quinoa and a bit of salad dressing. You can also use just oil, vinegar, and a bit of salt and pepper. Store this in an airtight container until you're ready to leave for your hike.
6. Vegan Burrito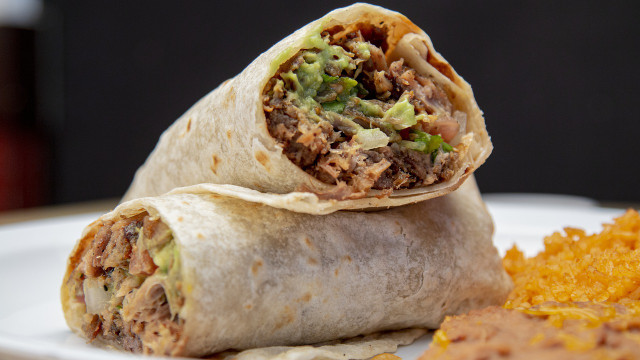 A vegan burrito can make the perfect lunch for a hike because you can wrap it in foil or a reusable material that makes it easy to store and then easy to eat on the trail.
For this vegan burrito, you can use some of the following ingredients:
Black beans
Sweet corn
Green onions
Fresh cilantro
Vegan cheese
Vegan sour cream
Guacamole
Lettuce
Salsa
Cooked brown rice
To assemble, evenly arrange the burrito ingredients onto a soft flour tortilla that's large enough for a burrito (not the taco size). To roll the burrito, fold in the sides first, then roll the burrito fully and wrap it in a reusable culinary wrapper, or put it inside a Tupperware container.
7. Mediterranean Orzo Salad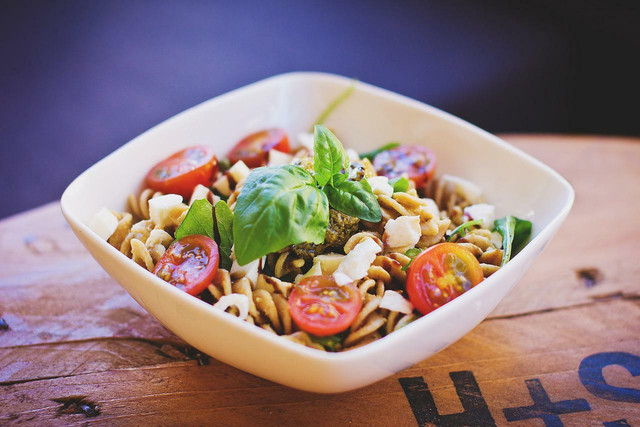 A Mediterranean orzo salad is another healthy choice lunch you can bring on your hike. To make this salad, simply toss together cooked orzo, sliced cherry tomatoes, cucumbers, parsley or basil, vegan feta (optional), olives, and any other vegetables you'd like to add. This salad works well with a dash of olive oil and red wine vinegar, but you can also use a different dressing if you like.
8. Lettuce Wraps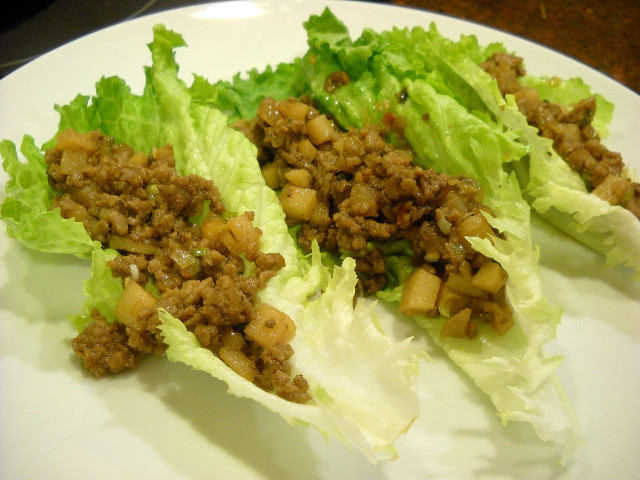 Lettuce wraps are an easy and healthy alternative to some of the unhealthy bread products that can be found in the grocery store. Just make sure you prepare large lettuce pieces that can handle being the wrap. Then, prepare your fillings with vegetables, tofu or other meat alternative, nuts and seeds, and a dressing.
9. Vietnamese Summer Rolls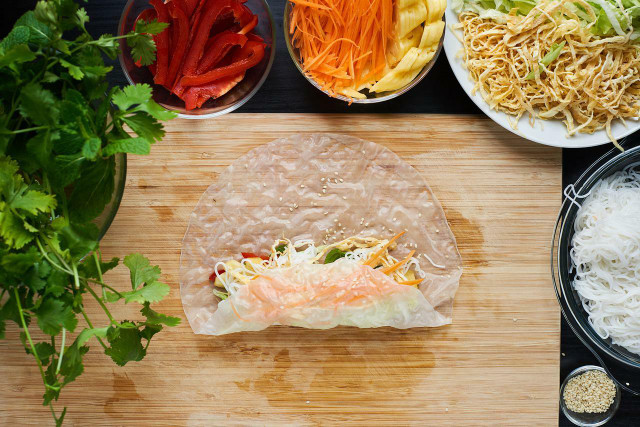 Vegan summer rolls take a bit more preparation, but they will be well worth it after your build up an appetite on your hike. You can have them for dinner one night during the week, and make a few extra for your weekend hike.
10. Southwestern Salad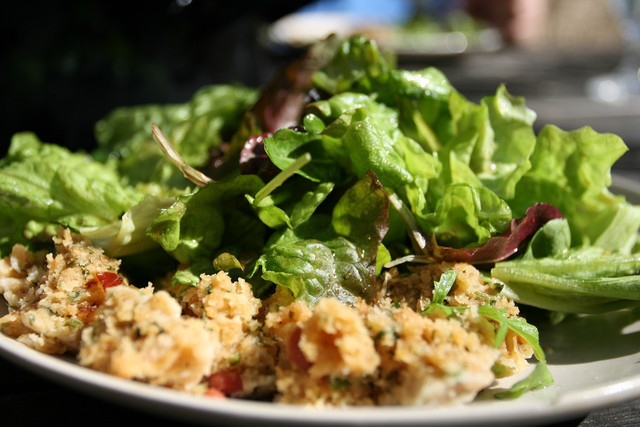 To create a vegan southwestern salad to accompany you on your hike, chop and assemble the following ingredients together:
Lettuce
Red bell pepper
Cilantro
Black beans
Red onion
Corn
Scallions
Tomato
Avocado
For the dressing, mix:
Olive oil
Minced garlic
Chili flakes
Salt and pepper
11. Buddha Bowl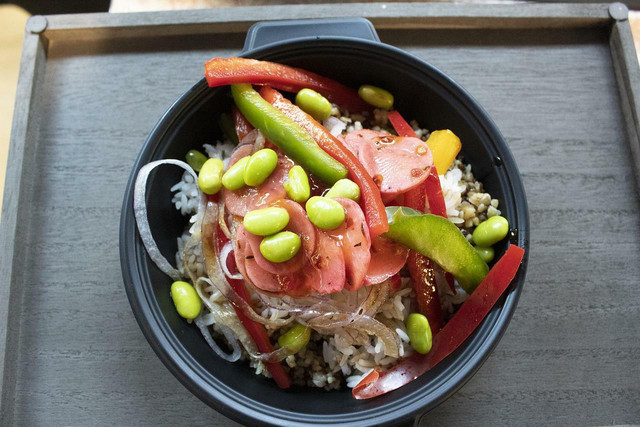 A vegan buddha bowl is a nutritious and delicious hiking lunch idea. It requires a bit of preparation, but you will be glad you did it. This delicious dish is filled with a ton of nutrients and protein that are needed on a long day spent hiking.
12. Roasted Beet Salad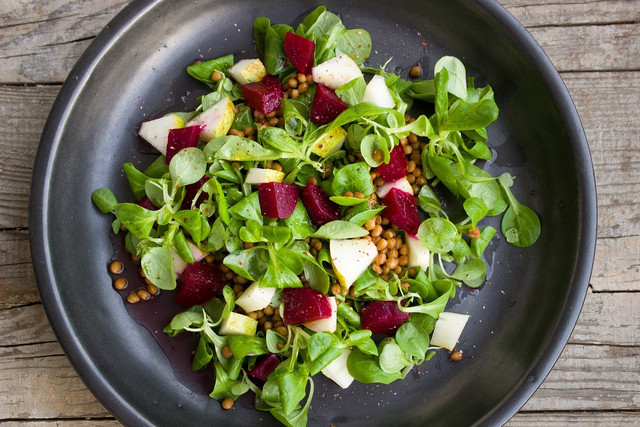 A roasted beet salad is a bright and healthy meal that's sure to give you a boost of energy on your hike. You can create it using roasted beets, greens, red onion, walnuts, vegan goat cheese, and some salad dressing.
13. Vegan Garbanzo Bean Salad
Vegan garbanzo bean salad is a great option for a hike because it's full of protein. Try making one yourself by mixing together cooked garbanzo beans, red onion, cucumbers, tomatoes, parsley, red pepper, and whatever other veggies you'd like to add. Use your favorite dressing or simply add light oil and vinegar with a dash of salt and pepper.
14. Banana Nut Butter and Jelly Sandwich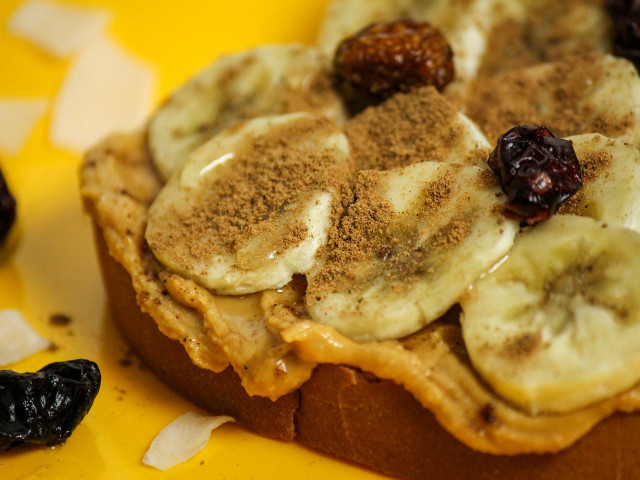 This childhood favorite sandwich is great for a hike because it will fill up your belly and give you plenty of energy. Be sure to use whole grain or gluten-free bread and nut butter and jelly with no added sugars. Spread your favorite nut butter and jelly on one side of each bread slice, then slice up some bananas and nuts to add. Then assemble the sandwich to enjoy later on your hike. Consider making your own sunflower seed butter or peanut butter for an extra nice treat.
15. Vegan Falafel Plate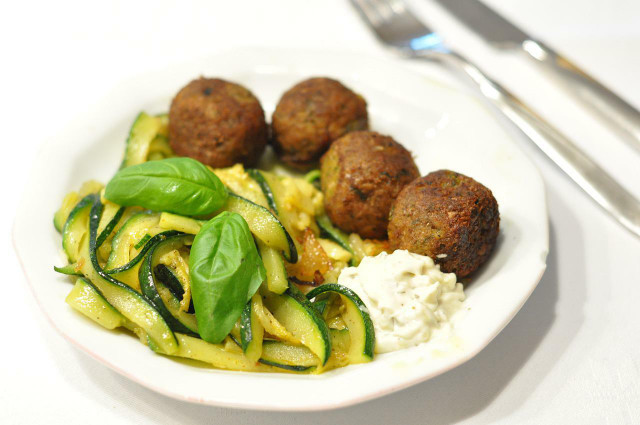 Assemble a falafel plate with either homemade falafel or store-bought falafel patties. You can incorporate hummus, vegan feta, cucumbers, olives, cherry tomatoes, tahini, red onion, baba ganoush, and any other Mediterranean flavors you wish to add.
Read more:
** Links to retailers marked with ** or
underlined orange
are partially partner links: If you buy here, you actively support Utopia.org, because we will receive a small part of the sales proceeds.
More info
.
Do you like this post?
Thank you very much for voting!