Why should you choose peanut butter alternatives? Whether you have allergies, want to try something different, or don't like the taste, here are some delicious swaps.
In the US, peanut allergies affect up to 2 percent of children, and many will carry this allergy into adulthood. Unfortunately, those with this allergy can't enjoy the classic pantry staple: peanut butter. But an allergy isn't the only thing that can put people off peanut's. Other nuts or seed butter's can have more fiber and different vitamin and mineral contents than peanut butter, therefore they can be more nutritionally dense than the cupboard favorite.
Some people have a tree nut allergy, which means most nuts are off the table (in which case, see numbers six through eight). Maybe you'd like to try something with a little more fiber or need a change in your diet. You might really dislike peanuts. Whatever it is, here are some delicious alternatives to peanut butter to try. 
1. Almond Butter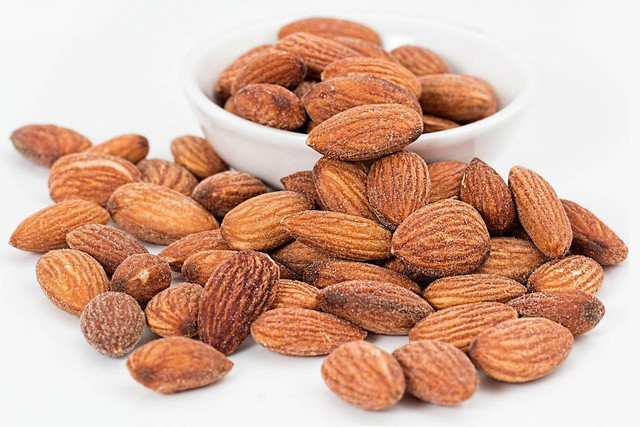 This is the most common alternative for peanut butter. Almond butter is just as tasty. It has a higher vitamin and fiber content, but very similar sugar and calorie content to peanut butter, making it the closest match.
Almond butter has a runnier texture than peanut butter, so people prefer to use almond butter as a dip, on toast, or in sandwiches. The good pairing for almond butter is some fresh organic apple slices.
2. Cashew Butter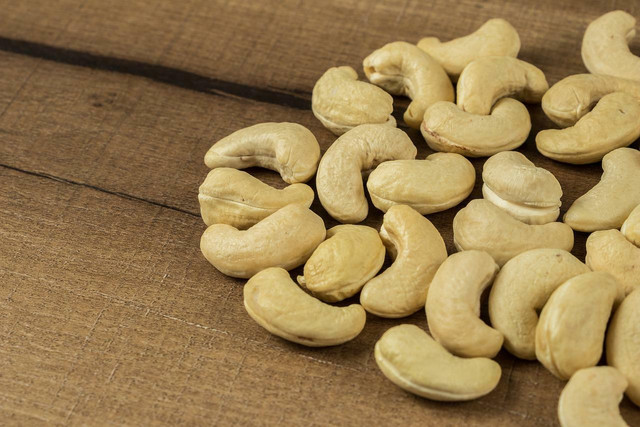 Cashew butter is full of magnesium and essential amino acids. This makes it great for bone and heart health. This alternative in particular is good when cooking creamy vegan recipes as the texture is a perfect replacement for peanut butter or even cream.
It is a sweet, creamy butter, which makes it amazing in thick fruit smoothies. It's also an adaptable alternative butter to use in recipes like vegan peanut butter cups.
3. Walnut Butter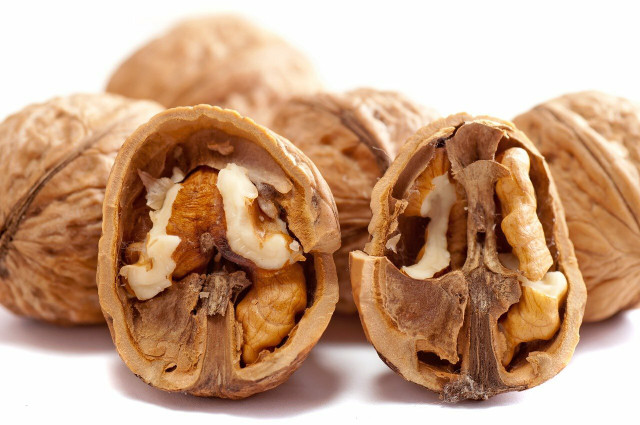 This is a good alternative, as walnut butter has a really high omega-3 content. A Harvard study has proven they help to lower blood pressure and cholesterol, so it's a good swap if you're moving to a low cholesterol diet.
Walnut butter, unlike peanut butter, has a more savory, buttery taste. It works well as a spread on multi-grain or seeded toast with organic honey or maple syrup. 
4. Pecan Butter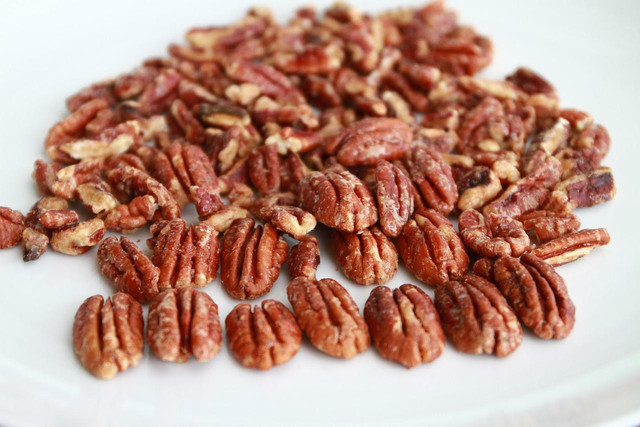 Pecan butter has a rich and sweet taste. It is thicker than other nut butter and is high in good fats and calories. It's a great alternative to peanut butter if you want to change your diet to gain weight.
With a high vitamin A and E content, it's lovely on some crackers or with oatmeal. It's also great paired with fruits like fresh organic strawberries.
5. Sesame Butter (Tahini)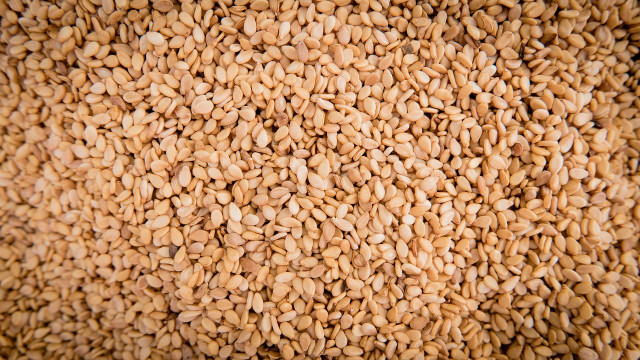 Sesame seed butter, also known as tahini, is a spread used in Middle Eastern and Mediterranean cuisine. It's another peanut butter alternative that's on the savory side. This alternative is used in a ton of recipes, like cauliflower hummus.
It can be used as a tasty dip for all kinds of bread and is particularly lovely with pita bread. Packed with healthy unsaturated fats, it's high in iron, zinc, and magnesium content as well as other incredible vitamins and minerals. 
6. Sunflower Seed Butter
Sunflower butter, often called 'sunbutter', is a frequently-used alternative to peanut butter. This is the first on our list not in the non-allergen category.
It's smooth and creamy to spread and boasts a high potassium content. It is similar to peanut butter, except that it's lower in fat. Most sunflower seed butters have more than 30 percent less saturated fat than peanut butter, states a registered dietician, Jani-foodhall, when looking at the comparisons between the two. Sunflower butter is good on toast with some fresh organic banana slices.
7. Coconut Butter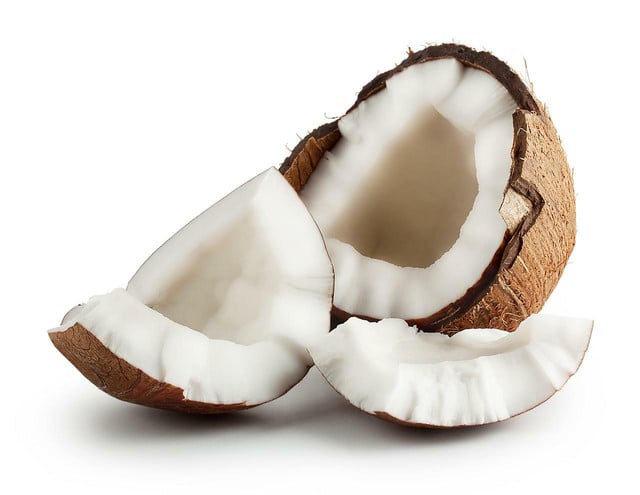 Coconut butter is a sweeter alternative to peanut butter if you want a more summery taste. It's great to thicken fruit smoothies and known for its rich, creamy texture. It remains solid at room temperature, which makes it easy to spread. Full of healthy fats, it's a tasty alternative packed full of fiber. 
8. Pumpkin Seed Butter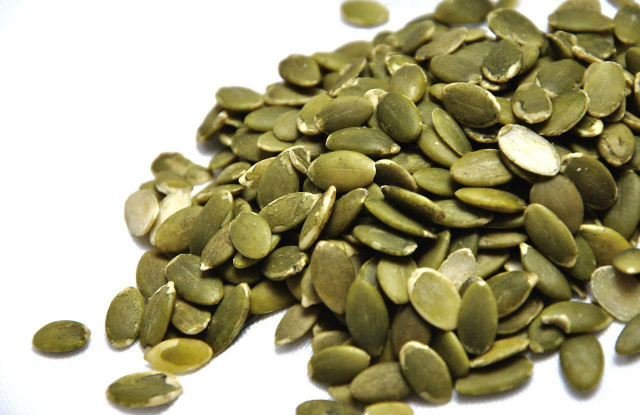 This green nut butter alternative is full of zinc and magnesium. It's used as a peanut butter alternative as the textures are similar, and it's one of the non-allergen butters on our list. 
It holds a solid earthy and rich flavor and goes well on brown or seeded toast, tasting the best with some organic honey or maple syrup drizzled on top to give some sweetness.
Now you have eight wonderfully delicious alternatives to peanut butter, each with its own unique taste and health-boosting benefits. Many of these alternatives are easy to make yourself at home, too. Any can be enjoyed in the same ways as peanut butter, and help out in cooking. 
Read more:
** Links to retailers marked with ** or
underlined orange
are partially partner links: If you buy here, you actively support Utopia.org, because we will receive a small part of the sales proceeds.
More info
.
Do you like this post?
Thank you very much for voting!