Is peanut butter vegan? Usually, peanut butter is a mixture of peanuts and salt, then it's definitely vegan! Find out how to tell when it isn't and what else there is to know.
Peanut butter is a staple in a lot of households and has a wide range of uses, so it's reasonable o find yourself wondering whether peanut butter is actually vegan, and whether it's an eco-friendly product in general — especially because there are so many varieties and brands on the market. Let's take a closer look.
Nearly Every Peanut Butter Is Vegan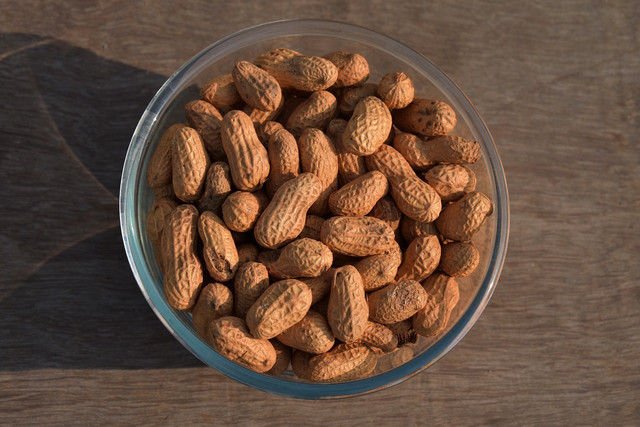 Whether you want to use peanut butter on a PB&J sandwich or rustle up some peanut butter cookies, the good news is: most peanut butter is vegan! That's because the production of peanut butter mostly uses a simple mixture of a few ingredients only: Peanuts, oil, and salt.
Non-Vegan Ingredients in Peanut Butter
To be 100 percent sure of your choice of peanut butter being vegan, always double-check the ingredient label. While most types of peanut butter are naturally vegan, you'll rarely find some types of peanut butter that are not vegan due to non-vegan ingredients. Here are the usual suspects:
Honey — for those who have a very strict definition of veganism, honey is an animal products and renders the peanut butter non-vegan.
Refined cane sugar — as not all sugar is vegan. Some types of cane sugar are filtered and bleached using bone char.
Omega-3 fatty acids are sometimes added for better nutrition and often come from fish oil.
Gelatin — a product made from animal bones and skin.
Palm oil — Isn't palm oil extracted directly from a plant?, you might ask. Yes, and that's why it's technically vegan. But because of the myriad of products unsustainable palm oil is used in, it still harms animals on a large scale — by destroying their habitat and food sources. Check out our list of everyday products with palm oil, and which more eco-friendly alternatives there are. Certain products can be really hard to find without any palm oil in them. In that case, make sure you buy those that have the Roundtable for Sustainable Palm Oil (RSPO) Certification.
Not convinced? Why not try one of the many peanut butter alternatives instead?
How to Avoid Animal Products in Peanut Butter: Go by Brand or DIY
If you want to ensure that your peanut putter does not include any trace amounts of animal products, go for brands that don't process animal products in general. Those include:
Another simple way to know exactly what's in your peanut butter is to try making delicious homemade peanut butter. It's the perfect way to use up some leftover peanuts in your pantry, just make sure the nuts didn't go bad yet. If you fancy the flavor of honey in peanut butter, just use a vegan honey alternative in the recipe.
Cross-Contamination by Non-Vegan Products
If you're vegan, you're probably aware of the issue of cross-contamination: Many peanut butters are manufactured in the same facilities that use milk in other brands or products. No matter how strict the hygienic practices and how thorough the workers, cross-contamination with animal products is always possible.
Some brands claim to be able to guarantee that there is no cross-contamination by having their own production site where no animal products are processed ever. It's best to check the brands' website for more information, or even reach out to them if you want to be extra-sure.
How Eco-Friendly Is Peanut Butter?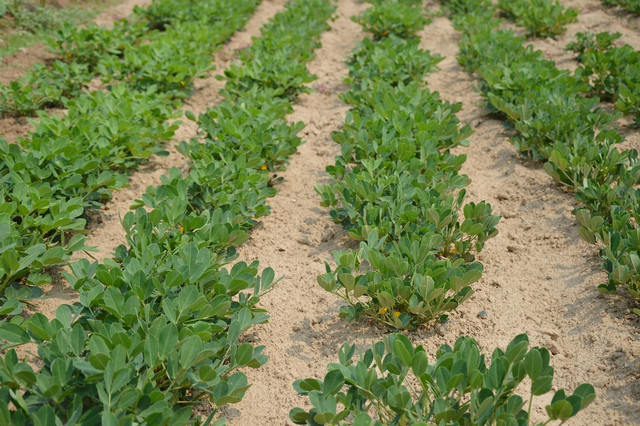 Now that you've checked whether peanut butter is vegan or not, you may be left wondering if peanut butter is also eco-friendly. The U.S. Sustainability Alliance states that peanuts are naturally sustainable. They can be categorized as crops, but need fewer amounts of fertilizer compared to other crops, resulting in little greenhouse gas emissions.
On top of that, peanuts are typically grown in rainy areas and consequently don't need irrigation. Irrigation is a process of supplying water to land or crops to help them grow. Make sure that no pesticides have been used in the harvesting process by sticking to organic products.
Read more:
** Links to retailers marked with ** or
underlined orange
are partially partner links: If you buy here, you actively support Utopia.org, because we will receive a small part of the sales proceeds.
More info
.
Do you like this post?
Thank you very much for voting!