Which free plant identification apps will get you the right results? In this guide, we'll show you the best apps so you'll know exactly what plants you're taking care of.
Plant identification apps help users to identify a wide range of plants, right at their fingertips. All you have to do is take a snap of your desired plant using your phone camera, and the app will identify it for you. Research has shown that plant identification apps are also highly accurate for genus-level identification, being between 72 and- 97 percent accuracy. Generally speaking, identification by leaf was the most accurate in comparison to bark pictures alone.
Many apps also take the input of community responses into consideration when it comes to identifying plant species. A lot of these responses come from experts, therefore their answers are generally highly accurate. Apps like these are particularly useful if you're out and about and a particular plant catches your eye, or if you spot something in your garden that sparks your interest. This way, you can know what to ask for when you're purchasing your next round of plants. Perhaps you even want to use it just to build your knowledge.
Now we'll take a look at the best free plant identification apps that you can use to identify those mysterious plants around you.
1. PictureThis™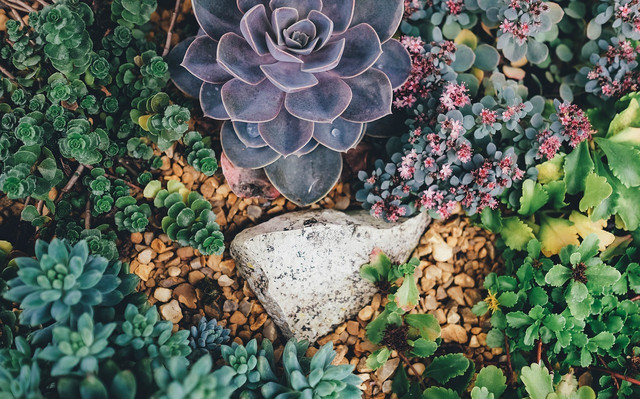 PictureThis™ was launched in 2017 and has since grown a database of over 10,000 plant species. It has been labeled as one of the most accurate plant identification apps, with an accuracy score of 84– 97 percent for genus-level identification.
Its website is home to swathes of useful information regarding plants, including a regularly updated blog, care guide, and encyclopedia. It can even tell you which plants are toxic for pets.
2. iNaturalist™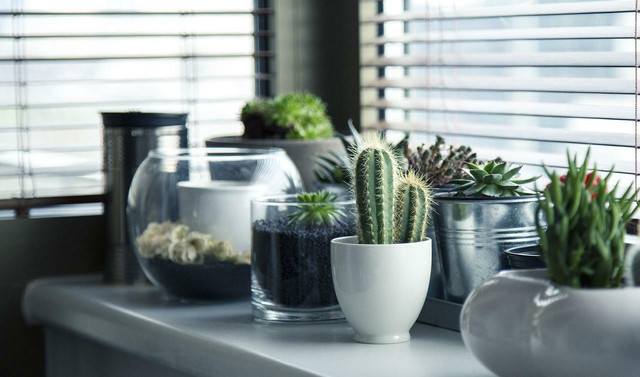 iNaturalist™ was founded in 2008 by Ken-ichi Ueda, Nate Agrin, and Jessica Kline. As of December 2021, there were over 2.5 million registered users on the app, and it is among the most highly rated applications in terms of accuracy.
iNaturalist is built upon a network of naturalists, citizen scientists, and biologists, with an aim to accurately map out biodiversity across the globe. Every time you identify a plant on the app, you help scientists build upon current scientific data. You can also use the app to learn and earn 'badges' for participating in challenges and seeking out different species. You can use iNaturalist via the web or their mobile application, which is available on both iOS and Android.
3. Pl@ntNet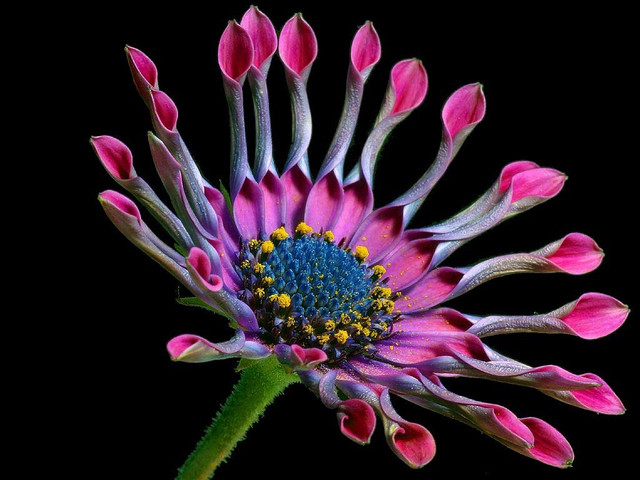 Pl@ntNet was launched in 2014 and allows you to identify plants on the go, either through their mobile or web application.
On their site, you'll find several plant categories brimming with information, where you can brush up on your plant identification skills and take a look at plants from across the globe from different regions. These categories are then divided up into smaller subcategories, which dive into further detail. Millions of pictures span across each group, many of which are contributions by active users. This is useful if you want to be able to identify different plants when you're traveling to different regions.
4. PlantSnap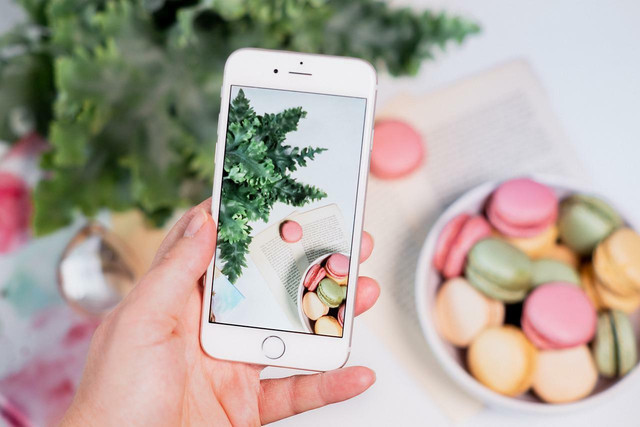 Founded in 2016, PlantSnap has partnered up with Snapchat on an ambitious mission to 'map out every plant species on the planet by 2022'. They hope that this will encourage younger generations to interact with nature and motivate them to think about ways that we can protect our planet.
PlantSnap has over 600,000+ plants in their searchable database — and counting. You can even create collections of your favorite plants, and they also have an encyclopedia available for further reading.
5. PictureThis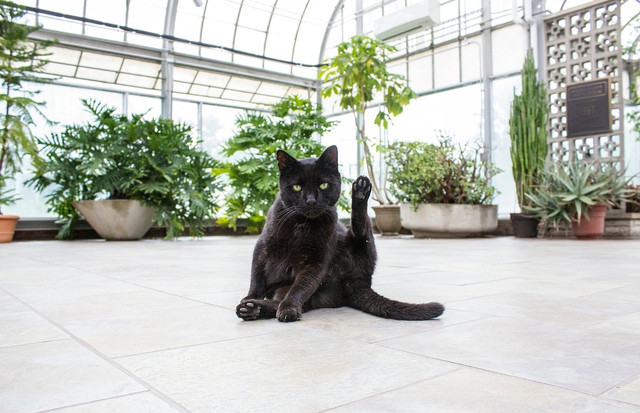 PictureThis uses artificial intelligence technology to identify plants that you show it, and even allows for the diagnosis of sick plants. Once you snap the 'sick' part of the plant, the app will offer you problem causes and treatment suggestions.
If you have a furry friend, this app is also a good option, as it identifies plants that are toxic for pets. This way, you can be sure that your pets can run free without the worry of potentially harmful plants putting them in danger.
As well as boasting these two useful features, users can also speak to plant experts and can also access a growing database of information. Plenty of rich information is included, such as watering frequency, pest and disease control, as well as fun facts and information about the plants.
Also read: Urban Gardening – 6 Creative Tips and Ideas
6. What's That Flower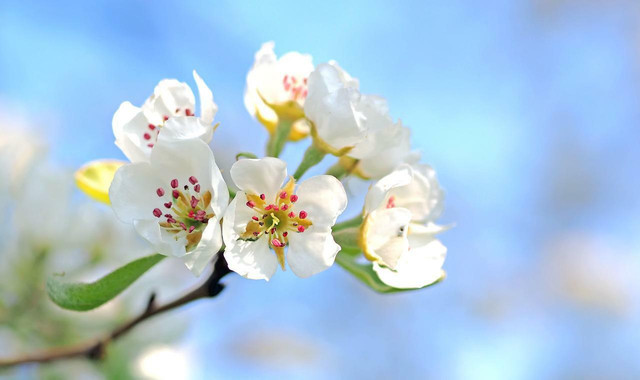 As part of the free version, the What's That Flower app helps users to identify the flower of their choice using a simple questionnaire. While some may consider it a disadvantage that you can't use pictures of the flowers, this is still useful if you actually forgot to snap a picture. Even better, upgrading to the paid version will allow you to use photos as a means of identification.
You can filter by color, habitat, petals, region, and your 'favorites' — all for free. The app is available on both iOS and Android.
7. LeafSnap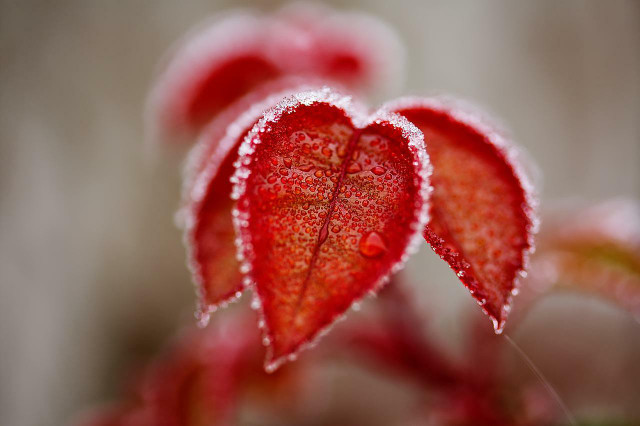 LeafSnap officially launched in 2011 and was actually developed by experts from the University of Maryland and Columbia. This free plant identification app differs from the others as it uses just the leaves, rather than the whole plant, to identify the species.
While some users consider it to look outdated, it is still highly effective for identification when using the leaves of plants.
8. Agrobase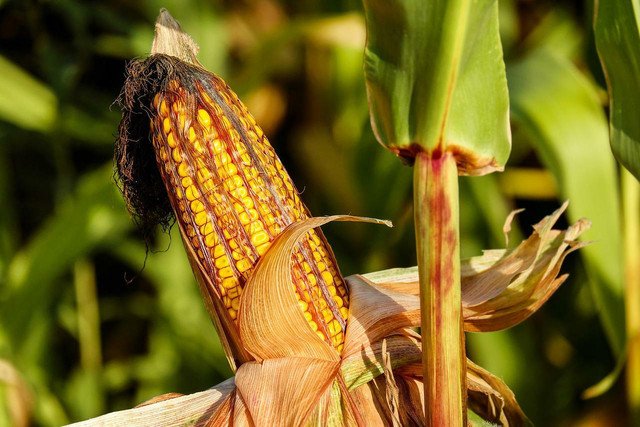 This free plant identification app relies on a large database in order to accurately feed information to its users. Due to a large amount of information available, this app is likely most suitable for seasoned gardeners and farmers who are already familiar with the horticultural world.
Agrobase includes information such as:
Identify problems in your fields
Detailed descriptions and photos
Catalog of insects, diseases, and weeds
Registered crop production products
Products by culture or active material
This app is particularly useful for farmers, to help aid them in generating a good yield. However, it is important to keep in mind that this app uses ads, which some users may find annoying.
9. SmartPlant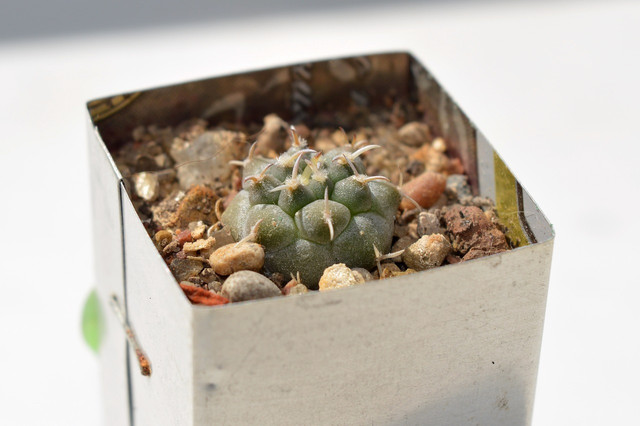 Available on both iOS and Android, SmartPlant is available in both free and premium versions. While the free version is limited, it is a good start for beginners who are just starting off in their plant identification journey.
SmartPlant also offers 'Smart Labels', which are available at selected stores and can be found on a variety of different plants. So, how does it work?
Once you locate a plant with a smart label, you can scan its barcode using our app, or your phone's camera. The app will then show you lots of detailed information about the plant, which you can even save to look at it again later.
They have a database of over 20,000 plants to help you to identify the plant of your choice, as well as experts on hand to provide you with further information. However, these elements are limited with the free version. In order to get unlimited identifications and further help and advice, you will have to upgrade to the premium version.
10. Garden Answers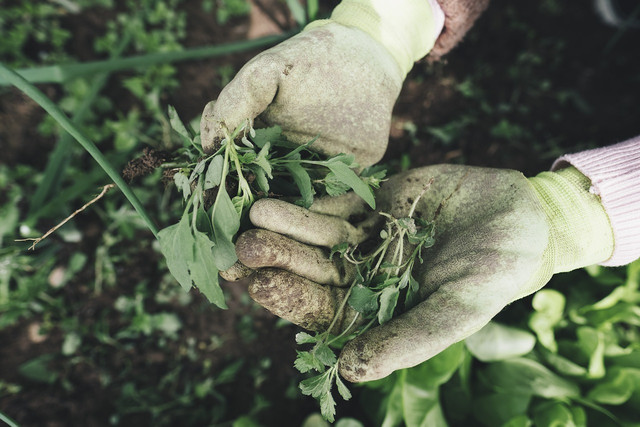 Garden Answers is an Indiana-based company that offers free plant identification technology for its users and is helping users to identify plants, as well as pests and diseases. So far, they have grown a database of over 3,000,000 users, which is no mean feat.
Several users appear to be complimentary of the support and quick answers that they get on the app, as well as praising the accuracy of the information.
11. Plantix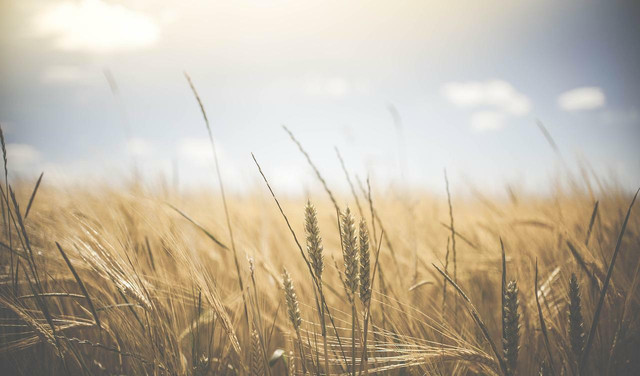 Founded in 2015, Plantix helps farmers to diagnose and treat problems with their crops. This app is a great option for farmers looking to keep on top of their yield and keep their produce healthy.
The idea began while the founders were conducting doctoral research in the Amazon. Founders Simone and Rob Strey thought it would be useful if they could 'just take photos of plants and use machine learning to judge their health'.
The app has around 1 million users per month and counting. It uses machine learning and artificial intelligence to help farmers identify problems with their crops and treat them accordingly. You can get a free crop diagnosis via Whatsapp, and there is also a blog where you can find further information.
12. Planta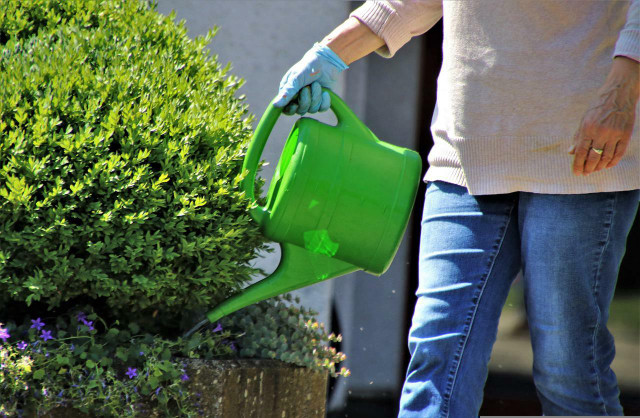 Planta is a plant identification tool that also helps you to take care of your plants by setting reminders, personalized tips, identifying problems, and providing you with a light meter. This app is perfect for both serious and casual users who want to take good care of their plants.
They cover a range of different plants, including:
Vegetables & herbs
Cacti & succulents
Orchids
Flowering plants
Foliage plants
Once you have taken a snap of your chosen plant, the app will help you identify it and give you some care tips to help you take care of it correctly. The light meter will help you know how much light your plant needs, while reminders will help you keep on top of watering habits.
13. Smart Plant & Tree Care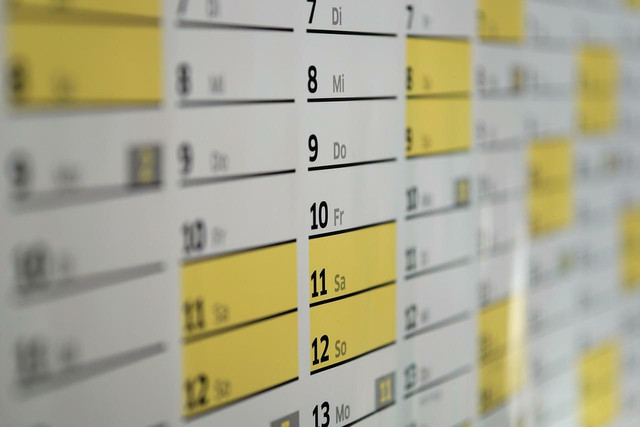 Smart Plant & Tree Care provides plant and tree care and even gives you suggestions for the types of plants that you could use, depending on your preferences. You can even curate your own plant care calendar to keep track of your plant care. You can also subscribe for more premium features, while the free version is more limited.
14. NatureSnap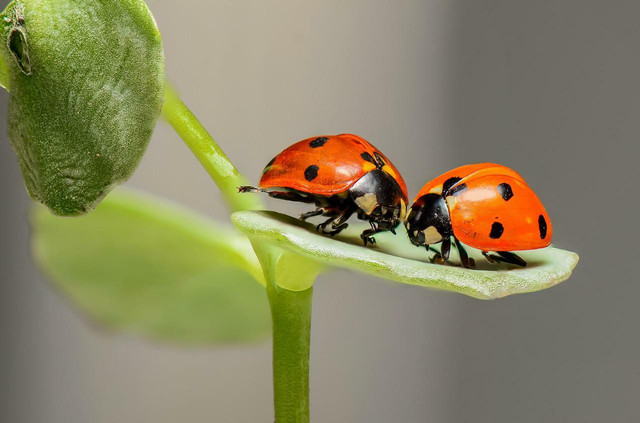 NatureSnap is yet another great free plant identification app that has been developed by Huyen Do. However, plants are just one of the many things that you can identify when using NatureSnap. You can also identify a range of insects, fungi, birds, and fish, among other wildlife. This is perfect for anyone who is looking for more expansive use, rather than limiting themselves to just plants.
Much like many of the other apps, you can find useful tips and even add your own personal favorites. Both free and paid versions are available for this app.
Recommended read: How to Start a Community Garden in 8 Steps
15. Blossom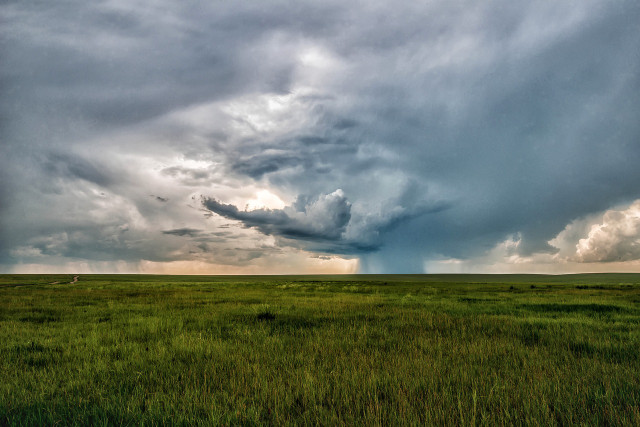 Blossom offers both a free and premium version of its plant identification app for both iOS and Android. The app allows you to identify over 10,000 types of plants and helps you to keep on track with watering schedules and other important plant care reminders.
In addition to helping you keep on track of important schedules, you can find more detailed information about your chosen plant. Simply find or snap a picture of your plant of choice, and you'll get the option to see a card filled with more details. You can also upload pictures from your gallery, that you may have been saving from previous outdoor adventures.
The app also boasts several other useful features, including:
Custom weather alerts
Showing you how to care for your plants in certain weather conditions
Plant disease diagnosis and treatment
Identifying plant problems to help revive them
Personalized planting calendar
These are just a few of the main benefits you can expect from using Blossom, among many others. It also has a simple user interface, so if you struggle to use technology, this could also be a good option and all-rounder.
16. NatureID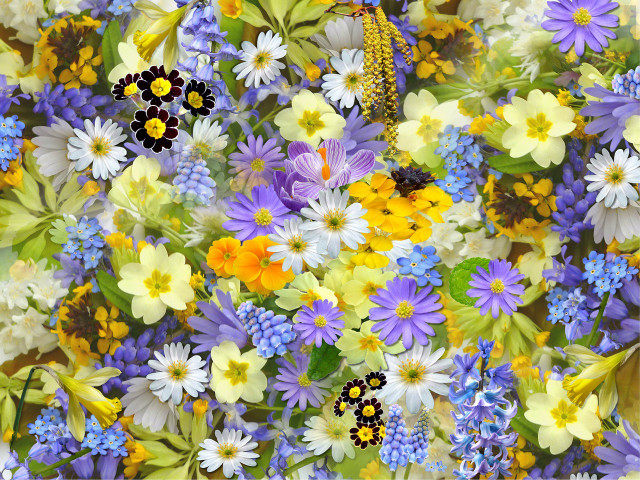 Much like the other apps, NatureID uses artificial intelligence to help you to identify plants. However, rather than being just a mobile app, they also have services available on the web.
In either the mobile or web app, simply upload a photo and gather your results. Each result should be able to identify the plant with over 95 percent accuracy and tell you whether the plant is pet-friendly or not. You can also search for plants using their search bar function to see more information on a specific plant. Other features include plant diagnostics and recommendations.
17. Planty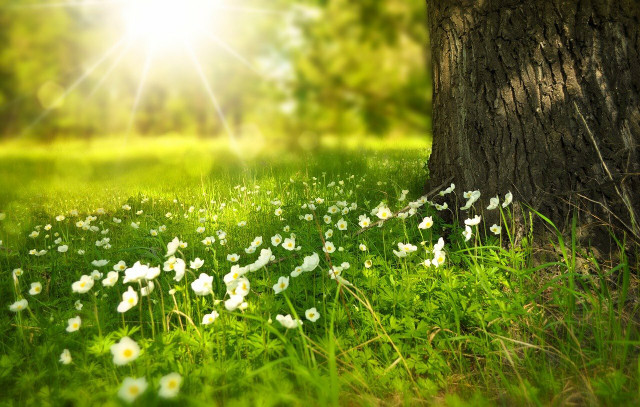 Developed by PlusminusOne Inc., Planty is a useful plant identification and care app, which is suitable for both beginner and expert gardeners. Making up the development team are groups of expert botanists and hundreds of plant parents from around the world.
One useful feature that the team is currently developing is a light scanner tool. The light scanner will help users to find the best location for their plant to thrive. In order to do so, it will scan the area and measure the amount of light that is falling.
Other current features are similar to some of the other apps, including:
Updated plant information
Watering reminders
Virtual garden and wishlist
Toxicity information
Disease diagnosis
Smart plant identification system
Tips & Takeaway
Hopefully, these free plant identification apps can help you to build your horticultural knowledge as you adventure out into nature. They should also help you to take better care of your plants and make better care choices. Plants are essential for the environment, as they help produce oxygen and absorb carbon dioxide. So, the more plants you can incorporate into your garden, the kinder you're being to the environment!
There are other useful applications that you could try, such as free tree identification apps, bug identifier apps, or apps to help you live a more sustainable lifestyle. The choice is yours!
Read more:
** Links to retailers marked with ** or
underlined orange
are partially partner links: If you buy here, you actively support Utopia.org, because we will receive a small part of the sales proceeds.
More info
.
Do you like this post?
Thank you very much for voting!