Learning how to dry eucalyptus will allow you to enjoy this beautiful plant for months or even years. Find out how and why to do it with our simple guide.
Wondering how to dry eucalyptus? We'll show you how and show you a range of surprising ways to use your end product and how to look after it. Dried eucalyptus can be brittle, but it retains its leaves and natural shape very well – making it a perfect option for floral elegance all year round.
The drying process does cause slight color changes to the leaves but does not affect their attractiveness. Our methods of preservation will let you enjoy that beauty for months and bring you value for very little money. You will consume minimal energy and expend even less by following learning how to dry eucalyptus with our simple guide.
What Is Eucalyptus?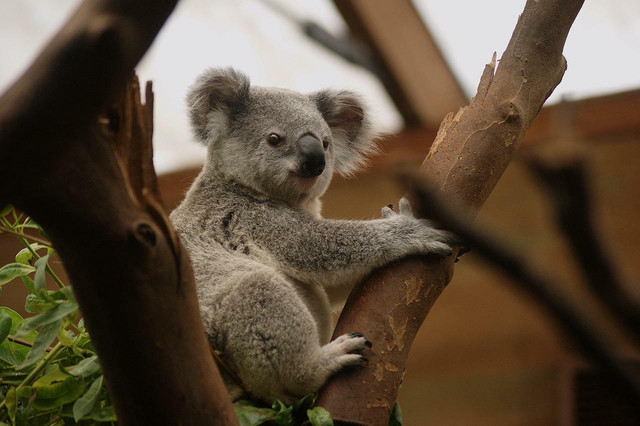 There are around 660 species of eucalyptus trees. Most are native to Australia but have been spreading across the US since their arrival here in 1849. Since then, these multi-purpose and beautifully scented trees have been used to make a variety of items, ranging from furniture to adding the greenery into floral arrangements.
Oil from the eucalyptus is reported to help alleviate pain, swelling, and inflammation. It is also associated with and commonly used as an antimicrobial to treat breathing disorders. Over the past few decades, eucalyptus is gaining popularity in a range of industries including construction and fashion, due to its sustainability and versatility.
Learn more about fabrics from eucalyptus: What Is Tencel and Is It Sustainable?
Is Eucalyptus Sustainable?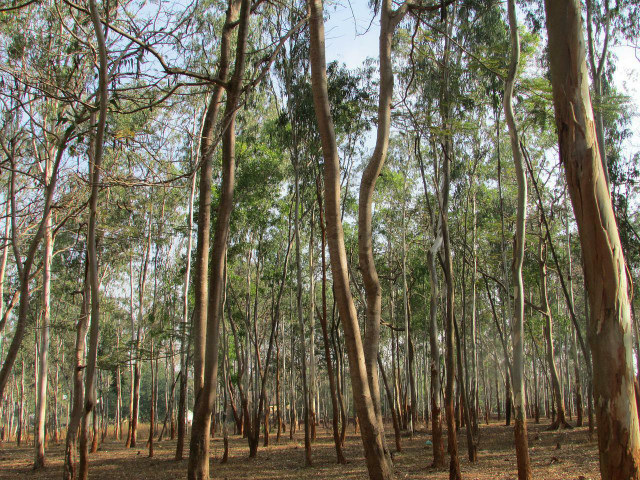 Eucalyptus appears to be a reasonably sustainable species when grown by responsible producers. Eucalyptus trees are felled and not uprooted. They then grow back, which eliminates the need to continuously plant new trees.
They also grow quickly, with some achieving as much as 6 to 12 feet of new growth per year. As a result, new timber takes just a few years to mature and become ready for use. Eucalyptus trees can grow up to 180 feet in height and have been identified as one of the best feedstocks for bioenergy production due to this fast-growth rate and coppicing abilities.
These trees can grow in relatively poor, dry, and rocky soils that are typically found on land which is unsuitable for agriculture, and they don't need irrigation or pesticides. Energía & Celulosa (ENCE), a leader in forest sustainability in Europe, lists a variety of reasons why eucalyptus is a more sustainable option than many of its hardwood counterparts. For example, eucalyptus:
Captures large amounts of CO2
Is efficient in water use
Adapts its water consumption
Promotes biodiversity
Does not degrade soils, but improves them
Protects natural woodland
Reduces the risk of forest fires
How to Air Dry Eucalyptus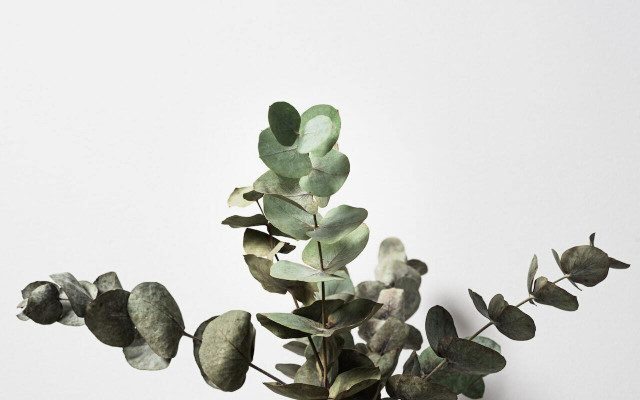 If you want perfectly straight stems with minimal effort or equipment, then this method is ideal. You may notice a slight discoloration in the leaves when you use this method, and the leaves will be very fragile once fully dried.
You'll meed:
Fresh eucalyptus stems
Gardening shears or sharp scissors
Some string or twine
How to Dry Eucalyptus:
Trim your eucalyptus stems to the length you want.
Remove any dead or discolored leaves.
Hold the stems together to make a bouquet.
Tie the string around the base of your bouquet.
Hang upside down by the string in a cool, dark, dry place with good air circulation.
Leave for 8-12 weeks, checking every 2-3 weeks and keeping free from dust.
Cut down and enjoy your beautiful straight stems.
How to Dry Eucalyptus Using Vegetable Glycerin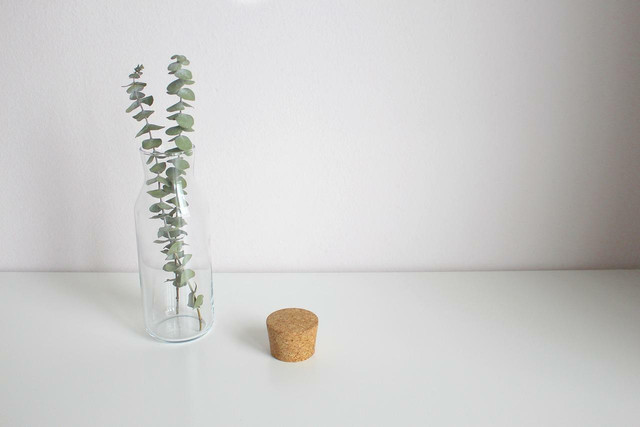 If you really want to maintain the flexibility and color of your eucalyptus for a display, then perhaps it is worth spending an extra few minutes on the task. You will be left with less delicate leaves and an elegant droop in the stems by using this method.
You'll need:
Fresh eucalyptus stems
Gardening shears or sharp scissors
Saucepan
Hammer
Jar or vase tall enough to hold the stems so that they reach the bottom
Instructions:
Trim the bottoms of your eucalyptus stems at an angle and remove dead or discolored leaves.
Use the hammer to smash the bottom of each eucalyptus stem to aid absorption.
Combine 2 parts water and 1 part vegetable glycerin in the saucepan and bring to the boil.
Simmer and stir until the glycerin is dissolved.
Allow the solution to cool for a few minutes and pour the glycerin solution into the vase or jar.
Add the eucalyptus stems and arrange them so that the hammered tips are submerged in the solution.
Place the container of eucalyptus stems in a cool, dry place away from direct sunlight.
Leave for 2-6 weeks as the stems absorb the glycerin solution, topping up if necessary.
Observe until the leaves have darkened slightly and they feel soft and smooth.
Remove the stems from the jar, discard any remaining solution, and trim the stems to your desired length.
Display the eucalyptus bouquet in a dry vase on its own or use the stems in an arrangement with other dried flowers.
To help keep leaves looking their best, display them out of direct sunlight in a cool room. Keep dried eucalyptus away from moisture and free from dust. Display stems away from the reach of pets and children to help extend the life of your new creation.
Using Dried Eucalyptus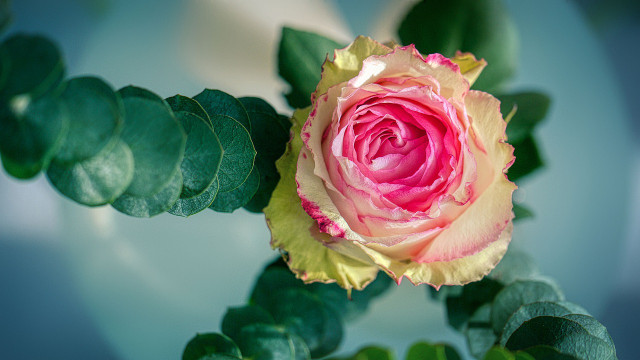 Once you've learned how to dry eucalyptus, it's time to put it to good use. Use the following ideas for inspiration:
Make eucalyptus tea: add ¼ tsp dried and ground eucalyptus leaves in DIY tea bags and add boiling water. Infuse for 10 minutes and drink.
Make potpourri: minimize waste and keep your orange and lemon peel to add in some cleansing citrus zest. Alternatively, you can also dry peppermint and add it to your eucalyptus leaves for a spicy blend to clear the airways.
Take a eucalyptus shower: shower steam helps to activate and release the scented compounds in eucalyptus. You can use either fresh or dried leaves for this and appreciate the aromatic shower with clear nasal passages.
Make floral arrangements: with its grey-green leaves, dried eucalyptus can add foliage and greenery to any flower display and also looks spectacular on its own in an elegant vase. To make a floral arrangement of dried plants, also learn how to dry roses to preserve them, how to dry flowers in general. Pressed leaves can add a nice touch to a bouquet, too.
Natural spider repellent: spiders and other insects do not love eucalyptus as much as we do. Sprinkle dried leaves anywhere you would like to keep free from creepy crawlers in your home.
Read more:
Important Information regarding Health-related Topics.
** Links to retailers marked with ** or
underlined orange
are partially partner links: If you buy here, you actively support Utopia.org, because we will receive a small part of the sales proceeds.
More info
.
Do you like this post?
Thank you very much for voting!