Do you want to give up coffee but don't know how? There are other ways to stay alert throughout the day. Here are 10 natural ways to stay awake without caffeine.
When you're sleepy or sluggish, it's tempting to grab a cup of coffee, tea or even an energy drink. However, caffeine can have negative effects on our health. Consuming too much caffeine, especially in the afternoon, can make it difficult to get a good night's sleep. Understanding how to stay awake without caffeine can help you avoid negative health effects like high blood pressure and anxiety.
So, what is the alternative when we're feeling tired and need a pick-me-up? Below, we'll discuss 10 healthier ways to stay awake.
1. Get Outside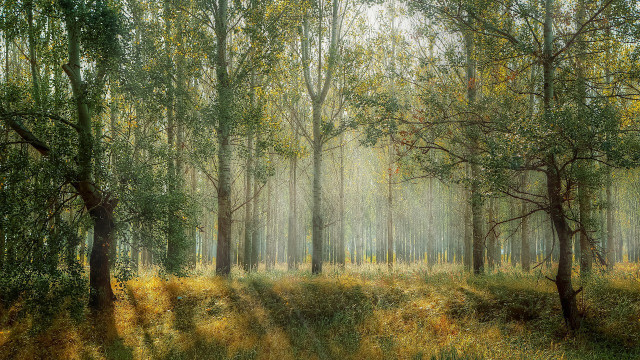 Being outside in nature can give you more energy and reduce stress. The change of scenery and fresh air is invigorating and can give you the boost you need. Natural light from the sun helps maintain the body's wake-sleep cycle, so try to get at least 30 minutes of sunlight a day.
2. Have a Healthy Snack
Try to snack on foods low in sugar to avoid a drop in energy later in the day. Foods with a mix of protein and fat — to keep you feeling full and provide slow-release energy — and carbohydrates are best for an instant energy boost. Try yogurt with unsweetened granola or a sliced apple with peanut butter.
Leafy green vegetables are also a good choice, as they are high in fiber which helps maintain a constant blood sugar level. Try our green juice with kale, cucumber, celery and apple, or kale chips for a crispy salty snack.
3. How to Stay Awake Without Caffeine: Get Some Zzzzs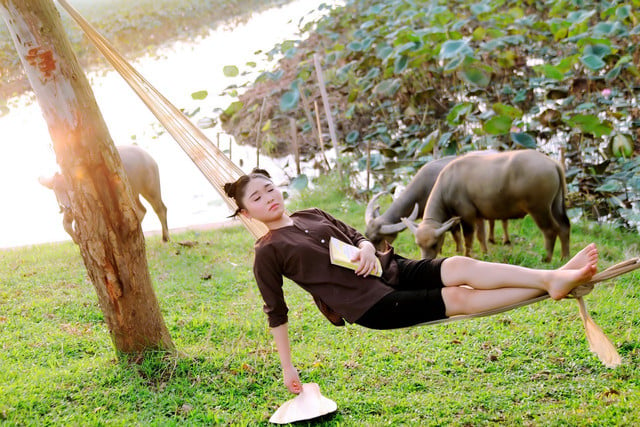 If you're feeling sleepy and your situation allows it, grab a 20-minute cat nap. That is just long enough to restore your energy, and not so long as to make you even more tired. Don't nap too late in the afternoon, as it may make it difficult to fall asleep in the evening. Additionally, doctors don't recommend using naps to make up for sleep lost during the night.
4. Don't Skip Meals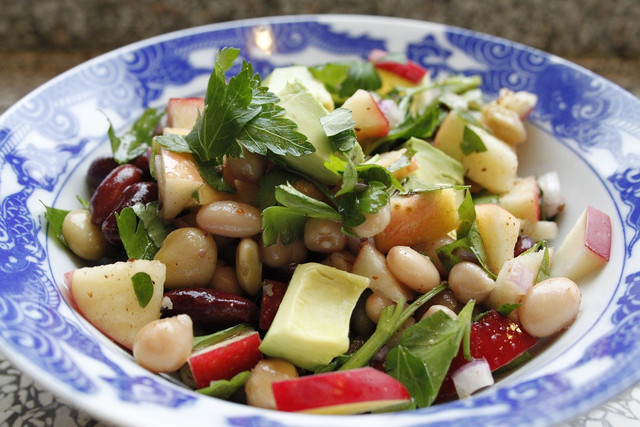 It's important to eat regular healthy meals and two healthy snacks to keep energy levels constant throughout the day. Snacking constantly can cause blood sugar lows. Instead, try to eat healthy proteins and fats like avocados, nuts and pulses.
5. Get Enough H₂O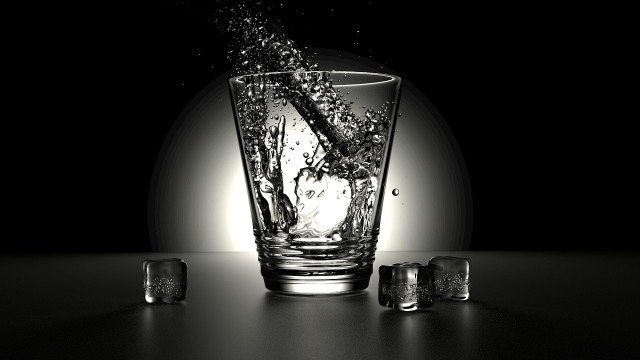 Feeling sleepy can be the result of dehydration. Make sure you're getting the recommended six to eight glasses of water per day. If you're not a fan of water, juice will suffice, although it's best to avoid juices with lots of added sugar. If you can't resist tea and coffee, go for the caffeine-free varieties.
Check out our guide to tea decaffeination and the facts and myths of decaf coffee.
6. How to Stay Awake Without Caffeine: Get Active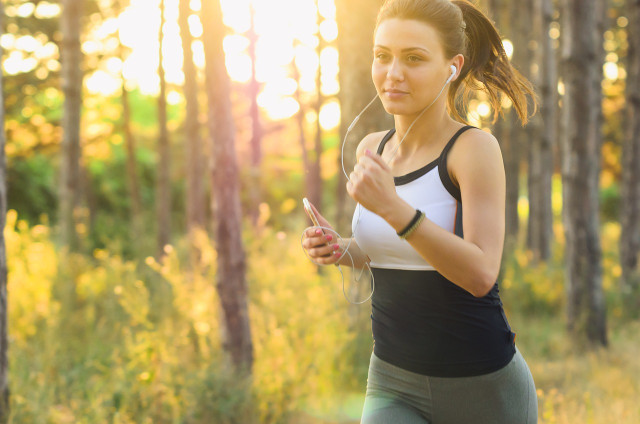 One of the best ways to wake yourself up is to get some exercise. If you're feeling fatigued at work or school and can take a break, go for a quick walk outside to rejuvenate. You can also make exercise part of your morning or evening routine by going for a short jog in the morning or evening.
7. Try Rapid Breathing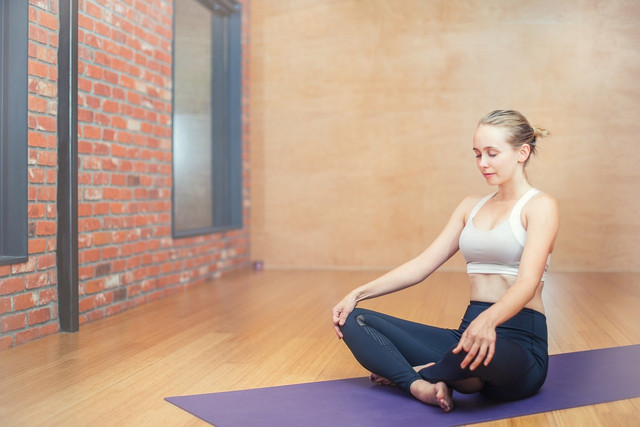 A breathing technique known as the "Bellows Breath" can be used to stimulate the diaphragm and energize the mind and body. To begin, close your mouth and breathe in and out quickly through your nose repeatedly for about 10 seconds. Then, breathe normally for a few minutes before repeating the technique again. Rapid breathing is also used in some forms of yoga.
8. Stick to a Routine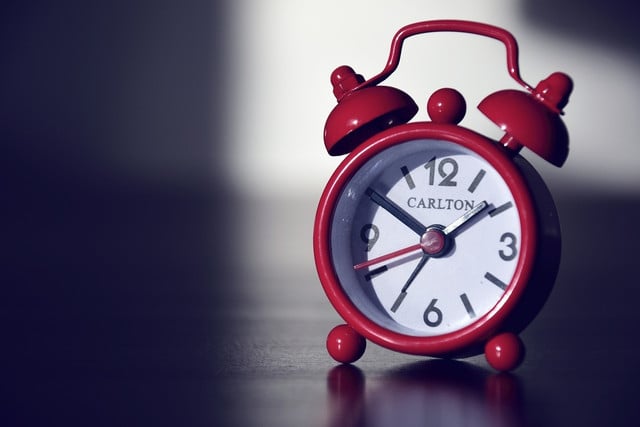 A daily routine where you go to bed and wake up at the same time every day will keep your entire body regulated. Routine allows us to feel energized during the day and sleepy at the appropriate time. Try to stick to the same wake and sleep routine on the weekend too, to avoid making things harder during the week.
9. How to Wake Up Without Caffeine: Aromatherapy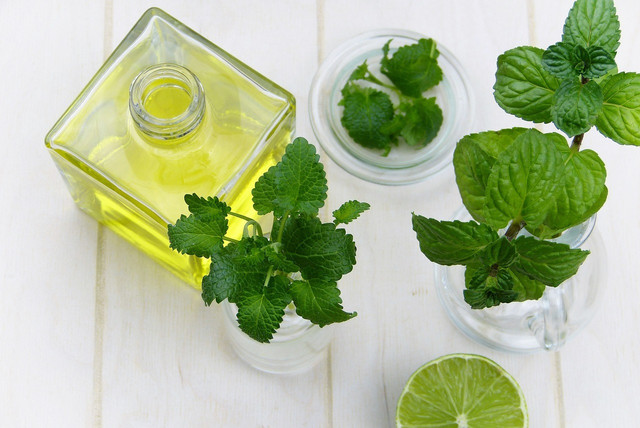 Aromatherapy oils can stimulate the senses and make you feel more alert and focused. Peppermint oil and eucalyptus oils are popular choices to increase energy and improve focus. You can choose to inhale the essential oil directly or use a diffuser to lightly scent your entire room.
10. Step Away From Screens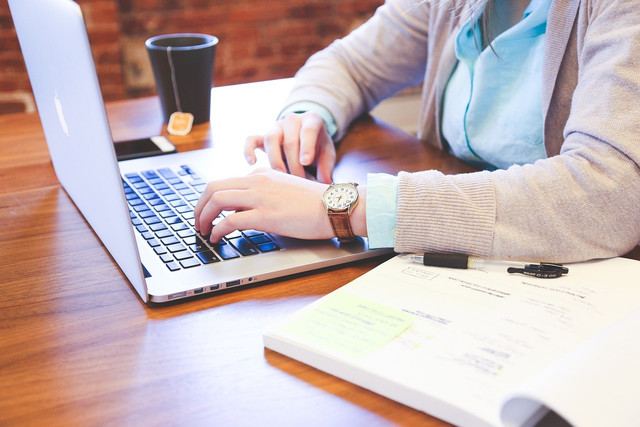 Sitting at your computer without physical activity leads to a sedentary lifestyle, which can be unhealthy. Furthermore, staring at a screen for a long time can also contribute to fatigue. Rest your eyes by looking into the distance or out a window for a few minutes every hour. Even better, get up and walk away from your desk, even if it's just to go and chat with a colleague.
Read more:
Important Information regarding Health-related Topics.
** Links to retailers marked with ** or
underlined orange
are partially partner links: If you buy here, you actively support Utopia.org, because we will receive a small part of the sales proceeds.
More info
.
Do you like this post?
Thank you very much for voting!