Discover the secrets to starting seeds in egg cartons and transplanting them to the garden with our step-by-step guide. Get eco-friendly, save money and boost your garden yield!
Starting seeds in egg cartons is a perfect way to embark on your gardening journey while positively impacting the environment. The best part is that it doesn't require any fancy equipment or high-tech gadgets — just a few clean egg cartons.
This eco-friendly option reduces waste by using a material that would otherwise end up in a landfill. Plus, it eliminates the need to buy plastic containers and trays that can contribute to the planet's growing pollution problem. Another bonus is that egg cartons are biodegradable, which means they can be safely buried in the ground once the seedlings have been transplanted. So not only are you doing your part for the environment, but you're also saving money and time.
In this article, we'll show you how to start seeds in egg cartons and give you some helpful tips to ensure your plants thrive. Join us in taking the first step towards sustainable gardening today!
Setting Up Your Own Seed Starting Kit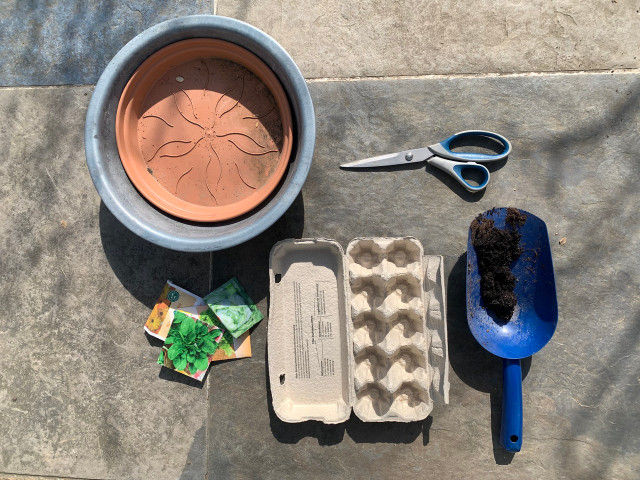 When starting seeds in egg cartons, you'll need to gather the following supplies:
Paper egg cartons: do not use egg cartons made out of styrofoam or other non-degradable materials. Only use paper cartons!
Seed starting mix: choose a peat-free soil mix for starting seeds. Stay away from potting soil, which has a more dense and coarse texture and makes it harder for your seeds to germinate.
Scissors
Regional seeds and planting instructions
Ceramic plate or any other kind of waterproof tray you have at home (please avoid buying any plastic trays)
Spray bottle
What seeds to sow:
Not all seeds are suitable to be started in egg cartons, so choose wisely. Many herbs, vegetables and annual flower seeds can be started indoors. Vegetable seedlings like carrots, radishes, beets and peas don't take well to being transplanted, so growing them in egg cartons is ideal. If you want to start flower seeds in egg cartons, choose annuals like zinnias, sunflowers and marigolds.
Be sure always to purchase regional and organic seeds to limit your impact on the environment.
Starting Seeds in Egg Cartons: Planting Instructions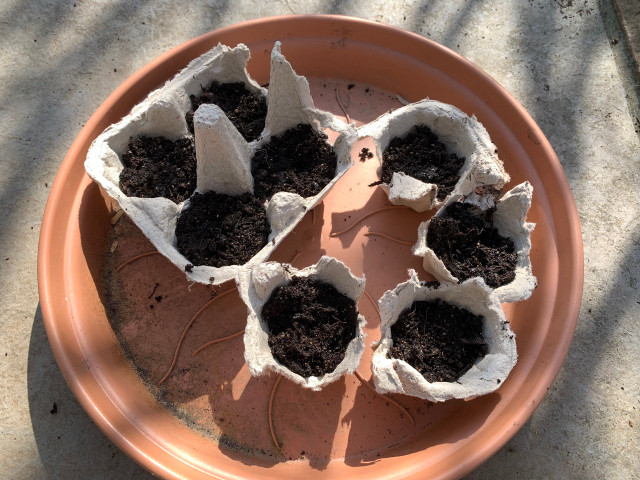 With just a few simple steps, you can turn your egg cartons into a mini greenhouse for your seeds. Here, we'll take you through the step-by-step process of starting seeds in egg cartons and help you get your garden off to a great start.
Gather clean egg cartons: First, collect egg cartons that are clean and free of any debris. Make sure they're dry before adding soil and seeds, and check for any non-biodegradable materials like stickers and remove them.
Cut the egg carton into individual cups: You'll need these when you transplant your seedlings later, and it's best to separate them before filling the carton with soil. You can use only the bottom for individual pots or use the top to make a second, larger pot.
Fill each egg cup with soil: Using a small scoop or spoon, fill each egg cup with potting soil or seed-starting mix. Fill the cups about ¾ of the way to the top, leaving a little space (about a finger's width).
Add seeds: Make a small indentation in the center of each cup and add a few seeds. You can use the recommended amount on the seed packet or adjust it to your preference.
Water gently: Using a spray bottle or watering can with a fine spout, water each cup gently until the soil is moist but not soaking. Be careful not to disturb the seeds.
Cover and label: Cover the egg carton with a plastic lid or other reusable material to create a greenhouse effect. This will help keep the soil moist and warm. Label each egg carton with the plant's name and the planting date.
Place in a warm, bright location: Find a warm and bright location for your seedlings. A sunny windowsill is an excellent choice, but be sure to rotate the carton every few days to ensure all sides receive equal light.
Once the seedlings have developed their second set of true leaves, it's time to transplant them into a larger container or directly into the garden.
How to Transplant Your Seedlings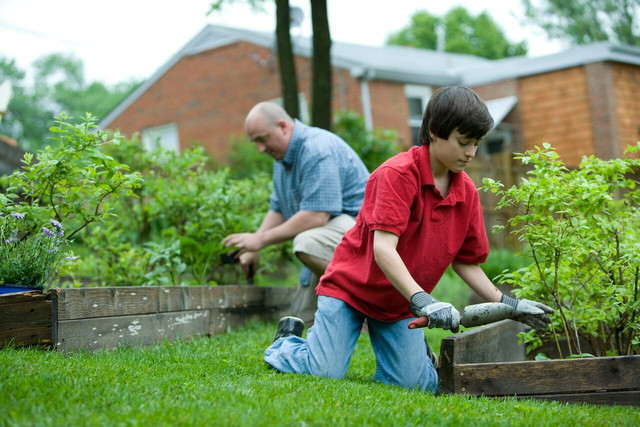 Transplanting seedlings into a larger container or directly into the garden is critical to their growth and development.
Here's how to transplant them into a container:
Choose the right vessel: If you're transplanting your seedlings into a larger container, choose a pot at least 2-3 inches wider and deeper than the egg carton. Make sure the pot has drainage holes to prevent waterlogging.
Prepare the soil: Fill the new container with potting soil or seed-starting mix, leaving about an inch of space at the top.
Remove the seedlings: Carefully remove each seedling from the egg carton by gently squeezing the bottom of the cup and pulling the seedling out by the leaves. Avoid pulling on the stem, as this can damage the plant.
Plant the seedlings: Dig a small hole in the soil of the new container and place the seedling in it, ensuring the roots are buried in the earth. Gently press the soil around the base of the plant to secure it in place.
Water: Water the new container thoroughly. The soil should be moist but not waterlogged.
If you're transplanting your seedlings directly into the garden, follow these steps:
Choose the right location: Choose a location in your garden with plenty of sunlight and well-draining soil.
Prepare the soil: Loosen the soil in the planting area with a garden fork or tiller and amend it with compost or other organic matter.
Dig holes: Dig holes in the soil slightly larger than the seedling's root ball.
Remove the seedlings: Carefully remove each seedling from the egg carton, as described above.
Plant the seedlings: Place each seedling in the hole and gently press the soil around the base of the plant to secure it in place. Ensure the top of the root ball is level with the soil surface.
Water: Water the seedlings thoroughly, making sure the soil is moist but not soggy.
Do's and Don'ts When Starting Seeds in Egg Cartons: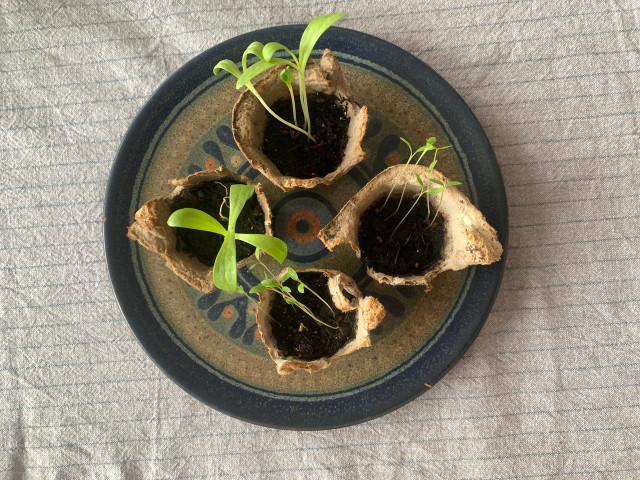 Here are a few things to keep in mind when starting seeds in egg cartons:
You can use these seed starter pots for any seeds, from flower mixes to veggies, herbs and more.
Egg cartons don't have drainage holes, so it's important not to overwater your seedlings. Make sure to check the soil regularly and only water it when it feels dry to the touch.
Keep your seedlings in a bright spot like a windowsill. Seedlings need warm soil to germinate, so keeping your egg cartons in a warm location is best. A consistent temperature between 65-75°F is ideal. Can you create a greenhouse-like atmosphere for them, with a plastic covering or lid of some kind?
It's essential to provide good air circulation for your seedlings to prevent mold and mildew. You can achieve this by removing the covering from your egg carton once the seeds have germinated.
You can add coffee grounds to the soil before planting the seeds to give your plants some extra nutrients.
To avoid contamination and germs, check that your egg cartons are clean (no egg residue) and there are no signs of mold.
Read more:
** Links to retailers marked with ** or
underlined orange
are partially partner links: If you buy here, you actively support Utopia.org, because we will receive a small part of the sales proceeds.
More info
.
Do you like this post?
Thank you very much for voting!