What is the best fertilizer for indoor plants? Finding eco-friendly plant food with all the nutrients your green babies need can be tricky. We'll help you get started.
When plants grow in the ground, they can extend their roots to access the nutrients they need; however, potted plants have limited space. For them, a little fertilizer goes a long way. But the topic of fertilizer can be complicated. We'll take a closer look at some of the best fertilizers for indoor plants to help your plants live their best lives.
What Nutrients Are In Fertilizer?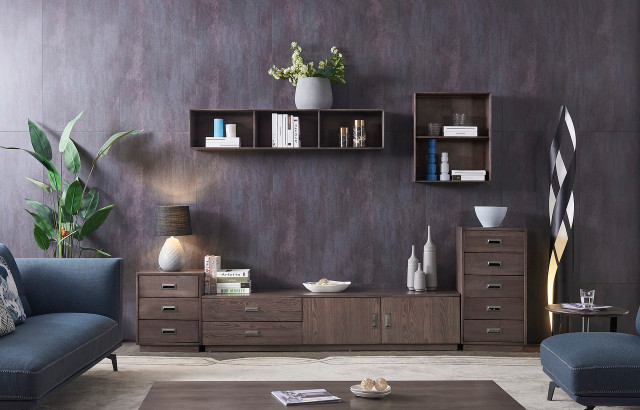 To choose the best indoor plant fertilizer, the first thing you'll need to know is what nutrients your plants need. Nitrogen, phosphorus and potassium are the three primary macronutrients all plants need to thrive.
Nitrogen helps plants build proteins for new tissue, promoting the growth of leaves.
Phosphorus supports flowering, root growth, fruiting, and seed production.
Potassium promotes overall plant hardiness, protecting it against diseases and insects.
In store-bought fertilizers, the ratio of these three nutrients is called the NPK ratio. It is optimized differently for different plants. For example, a typical ratio for leafy plants like trees and shrubs is 3-1-1, with increased nitrogen levels. For flowering plants, a typical NPK ratio would be 5-10-5, with boosted phosphorus levels. For all-purpose indoor houseplant fertilizer, typical recommended NPK levels include 3-1-2 and 1-1-1.
Many fertilizers also contain:
Secondary macronutrients like sulfur, magnesium and calcium.
Micronutrients like zinc, copper, boron and iron.
The best fertilizer for indoor plants tend to have lower nutrients to prevent oversaturating potted soil. In most cases, all-purpose fertilizer works well, but quite a few mixes are formulated especially for houseplants. We'll take a closer look at these below.
NOTE: Before using any fertilizer, research your plants to ensure that none have special needs (like lots of sun) or aversions (like frequent watering).
Types of Fertilizers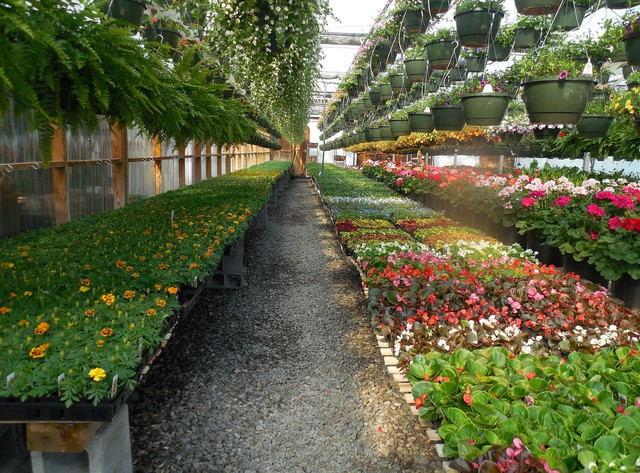 When selecting a store-bought fertilizer, the first thing to pay attention to is whether the fertilizer is synthetic or organic.
Synthetic fertilizers are manufactured in a lab from chemical sources. Because the nutrients in this type of fertilizer are so concentrated, they are usually fast-releasing and have a greater potential to burn your plants if the dosage is incorrect. But luckily, you don't need to buy heavy chemicals to feed your plants.
Organic fertilizers, meanwhile, are carbon-based and derived from the remains of living things. Organic fertilizer, which comes from the natural decomposition process, is slow-releasing and gentle on plants. In the long term, it also improves soil's overall structure and quality by increasing its ability to retain water and nutrients and allowing for better aeration.
If you live a vegan lifestyle, you will likely have noticed the part about organic fertilizers being derived from the remains of living things. Typical sources include the by-products of factory farming like blood meal, bone meal, manure, feather meal and fish emulsion. While organic fertilizer is more sustainable than synthetic fertilizer, vegan fertilizer remains the most ethical and eco-friendly option.
Don't forget: If you have a pet, look for non-toxic organic or vegan fertilizer to avoid potential disaster.
Best Fertilizers for Indoor Plants: Store-Bought Options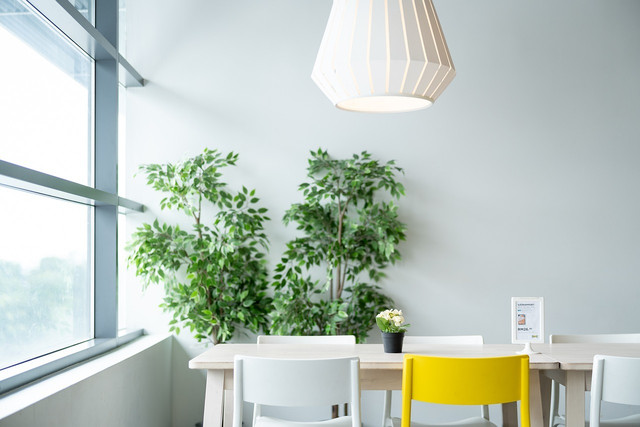 If you're looking for the best fertilizer for indoor plants that is also cruelty-free and eco-friendly, you have a few excellent options:
Best All-Purpose: Organic Liquid Seaweed and Kelp Fertilizer Supplement by Bloom City
This all-purpose plant fertilizer is made from sustainably harvested seaweed. While some think it has a bit of an odor, it will definitely keep your plants happy and healthy. This is also an excellent option for indoor vegetables growing in pots. Available on Amazon**.
Best for Leafy Plants: Down to Earth Vegan Mix
With an NPK ratio of 3-2-2, this plant food is made with 100% plant-based ingredients like soybean meal, alfalfa meal and kelp meal. When using it as an indoor plant fertilizer, add a thin layer of compost over the layer of fertilizer to boost the microbes required to release nutrients. Use their handy store locator or purchase online on Amazon**.
Best for Succulents: Happy Houseplants' Organic Tropical Plant Food
Organic, vegan and formulated specifically for houseplants, this plant food keeps indoor plants healthy and thriving all year. You can find this product and a range of beautiful planting pots and houseplant-related gifts on their website.
Best Vegan Fertilizers for Indoor Plants: DIY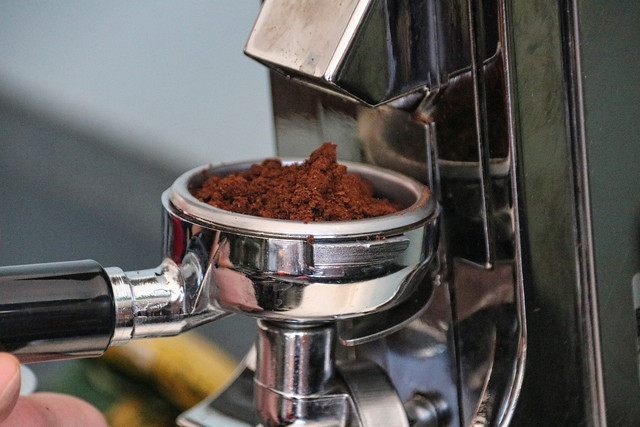 There are many ways to support your plants without spending a single extra cent. Making homemade plant food is a great way to reuse food scraps and reduce food waste.
Nitrogen Boost: Coffee Grounds
To use coffee grounds as indoor plant fertilizer, soak one teaspoon of grounds in one gallon of water for about 48 hours. Fill the strained liquid into a spray bottle and give your plants an extra dose of nitrogen. Use up to once per week.
Extra Potassium: Banana Peels
This is one of the most straightforward and best fertilizer for indoor plants. Soak your banana peels in hot water for three or four days, and use the liquid to give your houseplants some extra flower power. Alternatively, if you have a powerful blender, puree the peels in hot water (be careful with the hot liquid!) and use the paste as fertilizer. Use it up to once per week.
Extra Macronutrients: Used Cooking Water
After boiling your pasta or veggies, don't throw away the water! Let it cool down and use it to water your plants instead to give them some extra nutrients like phosphorus and nitrogen. The starch in used pasta water will also provide extra energy. Just make sure the water doesn't contain any seasoning or salt!
Energy and Nutrient Punch: Blackstrap Molasses
Blackstrap molasses contains nutrients like iron, calcium, magnesium and potassium, as well as sugars that give plants extra carbs to fuel growth. Dissolve two tablespoons of unsulfured blackstrap molasses into a gallon of water. Fill into a spray bottle and moisten the top of the soil. Use up to once a month.
When to Use Fertilizer on Houseplants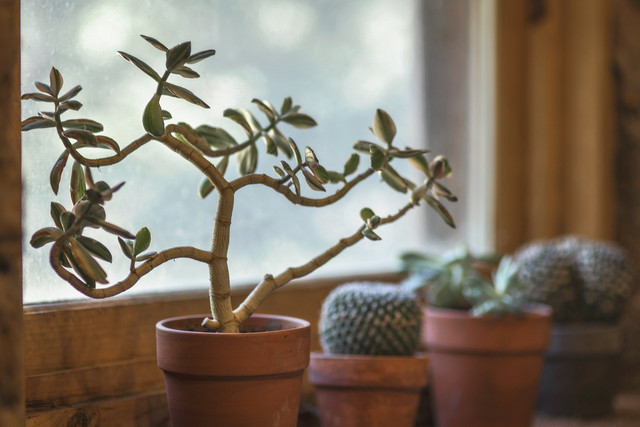 Although some plants are fussier than others, in general, it's best to use fertilizer on your indoor plants during the growing season, from around the end of March (after the last frost) to the middle of September. For the first few doses in spring, use about half the recommended amount of fertilizer to help your plants slowly get used to it. In the fall, do the same for the last few doses; in winter, don't fertilize at all.
Once you've figured out the best fertilizer for indoor plants, you may want to grow your green thumb and give your other plants some extra love. Check out some of our guides:
Read more:
** Links to retailers marked with ** or
underlined orange
are partially partner links: If you buy here, you actively support Utopia.org, because we will receive a small part of the sales proceeds.
More info
.
Do you like this post?
Thank you very much for voting!