Looking for a day out in the PNW but not sure where to start? We'll share the best state parks in Washington for hiking, climbing, biking and more. Get ready for some fun!
Washington State Parks have it all, stunning coastlines, gorgeous lakes, huge forests, vast rocky outcrops and hidden waterfalls. Whether you're a biker, hiker, climber or boater we'll share the best state parks in Washington for you. Not so active, but still want to get outside? Don't worry, we'll share the perfect options for you, whether you're into museums, art or birdwatching — there's something for everyone in Washington.
Wish to make a weekend of it? We'll let you know which parks are suitable for longer stays and for those who are not so keen on roughing it, where you can enjoy the outdoors by going glamping. So let's get moving and find out the best state parks in Washington for hiking, climbing, biking and more.
1. Peshastin Pinnacles State Park — Best for Climbing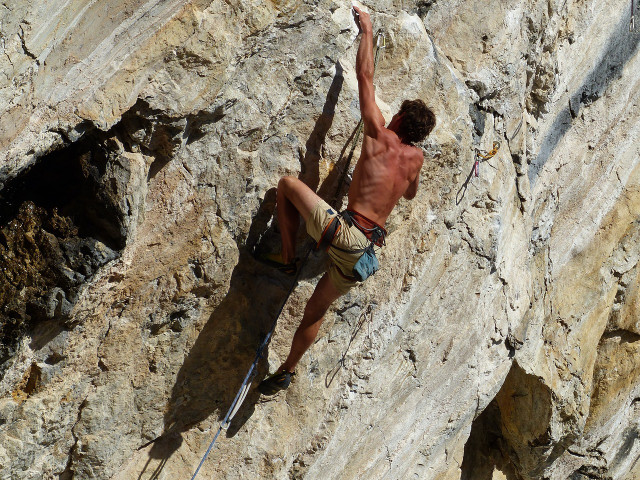 The Pinnacles are a group of rocky sandstone outcrops, dotted across the Peshastin Pinnacles State Park. They're full of crags, slabs and spires — making them perfect for climbing. Climbers of all levels can enjoy the challenges provided by these geological wonders, make sure you bring your own helmet, ropes, belay, chalk and climbing partner — bolting or drilling is prohibited. Ready to go? Check out our guide to rock climbing vs. bouldering.
Not into climbing? Don't worry, there are 1.5 miles of steep hiking trails in the park that offer views of orchards nearby, as well as the Wenatchee River Valley and Enchantment Mountain Range. The trails are all fairly narrow and steep with the Orchard Loop being the easiest, as the trails get steeper, beginners should turn back and do a return loop. Bird and wildlife watching can also be enjoyed on the trails.
2. Lake Wenatchee State Park — Best State Park in Washington for Winter Fun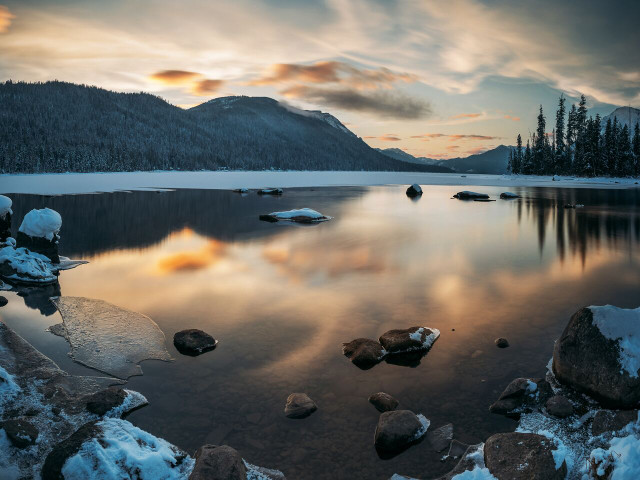 Lake Wenatchee State Park covers 492 acres and is full of water sports opportunities such as swimming, stand-up paddle boarding, boating, windsurfing and kayaking. Other activities include hiking — for example up the Dirtyface Peak nearby, which is a nine-mile trail, reaching over 3,000 feet at some points — perfect to take in the view of the area. Watch out for bears and ensure you know what to do if you come across one. There are also five miles of horseback riding trails and seven miles of biking trails.
In winter, the park receives a lot of snow and is managed for outdoor activities such as over thirty miles of skate ski and cross-country trails, twelve miles of snowshoe trails and a groomed sledding hill. The trails are suitable for different levels, check out the Groomed Trail System map for more details. If you're planning on heading out during the winter months, read our 8 tips for staying warm and safe when hiking in winter.
3. Fort Columbia State Park — Best for History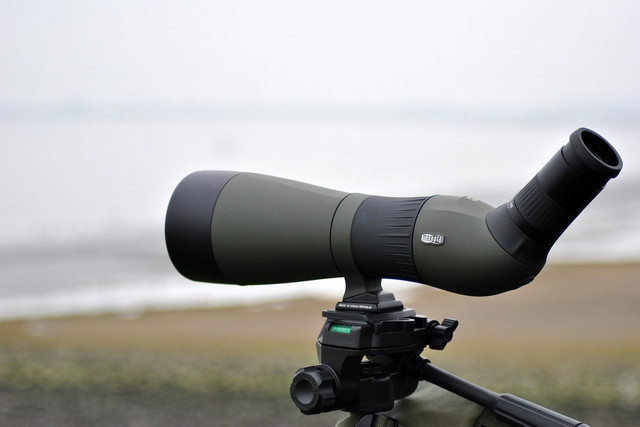 Fort Columbia State Park is a historical coastal defense site, built between 1896 and 1903 and used during World War II, it's full of military history. It is located on the Columbia River and includes a fort that guests can explore, it includes a visitor center that houses wartimes artifacts as well as a display of the history of the fur trade in the area.
There are also several outdoor activities that can be done in the park, such as hiking trails, bird watching, and relaxing at numerous hidden beaches. Don't let bad weather put you off, check out our top tips for hiking in the rain.
4. Palouse Falls State Park — Best State Park in Washington for Creativity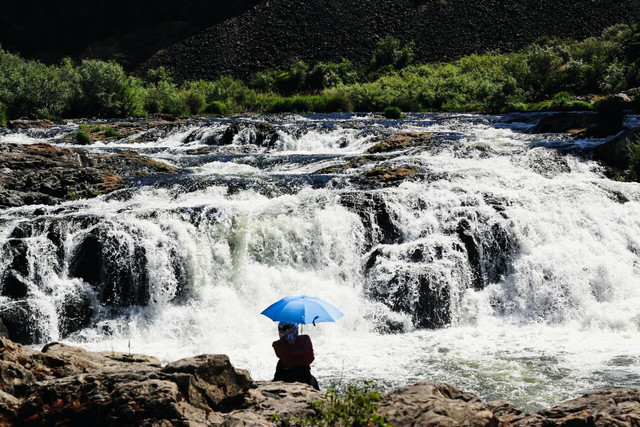 Palouse Falls sits on Palouse River, creating a two-hundred-foot drop, after which, the river then winds through a rocky valley that then runs into the Snake River. The falls are an attraction to painters and photographers who come during all seasons, to catch the enormous power of the falls or in winter its mysterious icicle shape.
Swimming at the base of the falls is forbidden, but the falls can be viewed from the base, or along a path that has information boards about the canyon's ice age formation, or finally from the Fryxell Overlook which gives a view across the Palouse River Canyon and Falls. Interested in using more natural art materials? Learn how to make watercolor paint with natural ingredients.
5. Deception Pass State Park — Best for Kayaking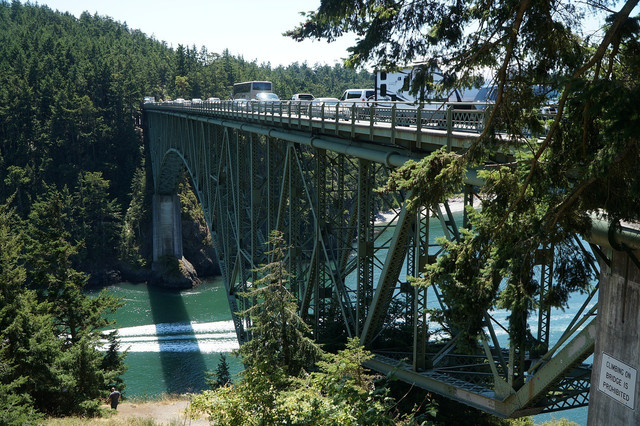 Deception Pass State Park is Washington's most visited state park, it's huge, at 3,854 acres and stretches across two islands, Fidalgo in the north and Whidbey in the south — they are connected by the Canoe and Deception Pass bridges. It's an exciting park to explore, full of craggy cliffs and hidden coves — perfect for exploring by kayak. Blue Otter Kayaks are located on Cranberry Lake and Anacortes Kayak Tours run from Bowman Bay boat launch.
There is some fantastic hiking in Deception Pass State Park, the Pacific Northwest Scenic Trail is 1,200 miles long and passes through some beautiful scenery, from the shore of the Pacific Ocean to the Rocky Mountains. The trail passes through four other state parks and is a favorite with hikers, who camp along the way. Biking, horseback riding and birdwatching can also be enjoyed in Deception Pass State Park, if you're new to biking, check out our 10 tips on how to start in the US.
6. Saltwater State Park — Best State Park in Washington for Diving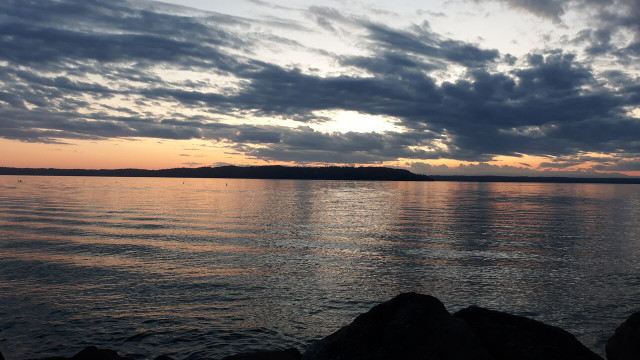 One of Washington's most popular state parks, Saltwater State Park is located right next to Washington's largest urban area. It's located on the coast between Seattle and Tacoma so is perfect for diving and other water activities. There is a protected artificial reef on Puget Sound, where creatures such as the color-changing giant Pacific octopus, wolf eels and vermillion rockfish live.
Alternatively, enjoy paddling on the shore and rock pooling — there are plenty of critters that can be seen in Saltwater State Park's tidal rock pools. There is also a half-mile trail through the forest and plenty of picnic areas and barbecue grills, a great day out.
7. Millersylvania State Park — Best for Glamping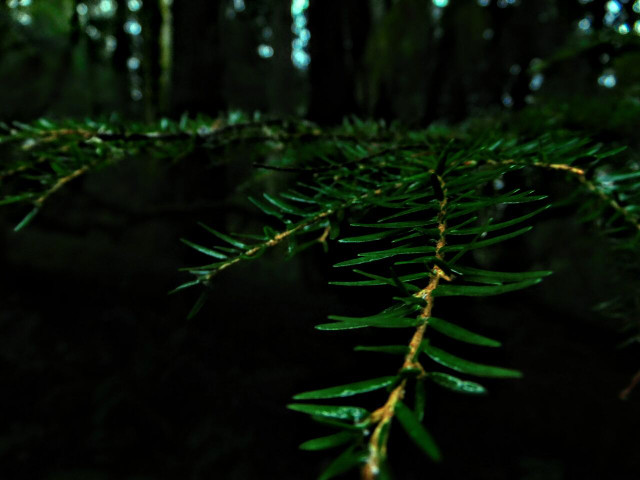 This 903-acre camping park has a large lake near the park entrance where swimming can be enjoyed, as well as paddle boarding, boating and fishing. Other activities include biking, hiking in the cedar and fir forest, bird watching and picnicking. There are ninety-four individual camping sites, some of which have electric hookups.
But if you're looking for something a bit more luxurious, check out the Pampered Wilderness safari-style cabins which feature a double bed, refrigerator and microwave. To decide which type of camping is best for you, check out our guide Wild to Stealth: Pros and Cons of 10 Fun Types of Camping.
8. Cascades State Park Trail — Best State Park in Washington for Biking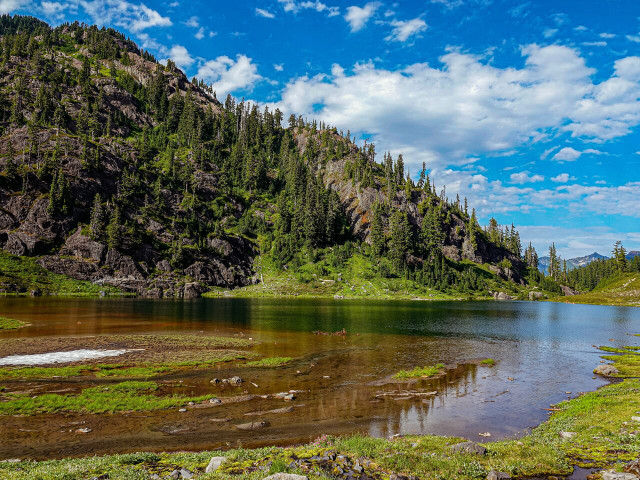 Cascades State Park Trail is another big one at almost 5,000 acres, it is a 212-mile long track. It runs from Cedar Falls, in the Cascade Mountains, to the Colombia River in the middle of Washington, covering a variety of terrain such as scrubland, rural farms and mountain tracks — perfect for mountain biking. The trail follows the old Chicago, Milwaukee and St.Paul Pacific Railroad, it is suitable for families and has a light gravel surface and two train depots remain for visitors to explore at Kittitas and South Cle Elum. Another highlight is the longest railroad tunnel in the country (that is open for public access) near Snoqualmie — take a headtorch and jacket, it's cold and dark inside!
The trail can be accessed for day visits, or the hardier can choose to hike or bike the whole thing and camp along the way. The trail is open year-round, so learn how to bike in winter and how to motivate yourself!
9. Sucia Island Marine State Park — Best for Boating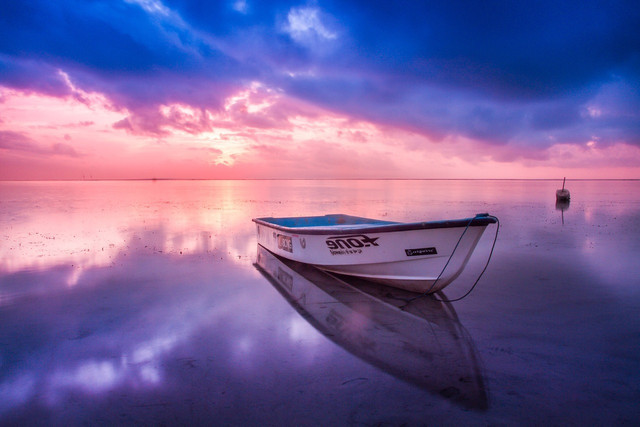 Sucia Island is part of the San Juan Islands, an archipelago in the north of the US, close to the Canadian border. It has beautiful beaches, birdwatching, kayaking and hiking and can only be accessed by boat. There are rocky coves and harbors to discover by boat or kayak. The marine park has over 77,000 feet of shoreline and camping is permitted — there are no inhabitants or stores on the island. Not sure what to bring on your trip? Check out our ultimate sustainable packing list for a beach vacation.
10. Twanoh State Park – Best State Park in Washington for Swimming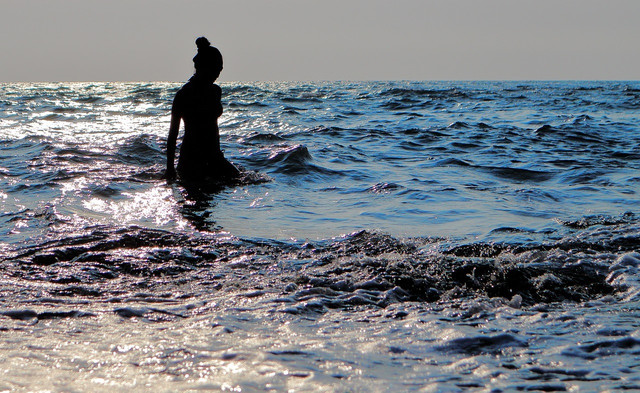 Visitors can enjoy camping at Twanoh State Park, which has almost fifty individual camping spots, it's a marine park, located on the shore of the Hood Canal. The reason Twanoh State Park is good for wild swimming is because its water temperature is warmer than other areas in Puget Sound and its shallow beaches mean less confident swimmers and kids can feel at ease taking a dip here.
Boating, kayaking and paddle boarding can be enjoyed in Twanoh State Park and seals, purple crabs and orange sea stars can be spotted amongst its intertidal waters. There are also 2.5 miles of hiking trails through the south of the park, as well as barbecue grills, volleyball and badminton courts.
11. Leadbetter Point State Park — Best for Birdwatching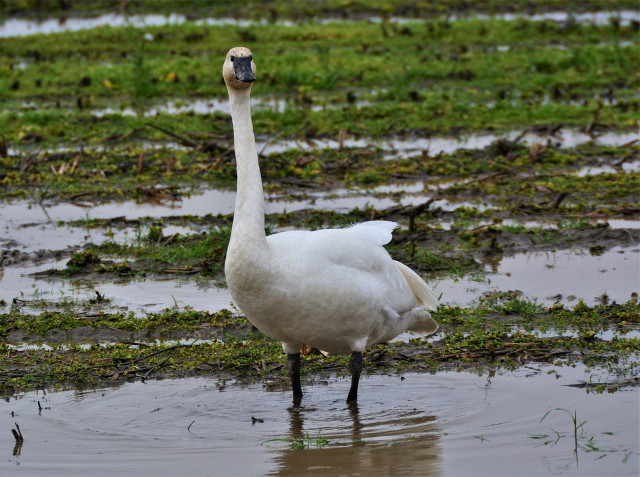 Leadbetter Point State Park is located on the upper Long Beach Peninsula, between the Pacific Ocean and Willapa Bay. Twitchers eat your heart out as species seen here include brown pelicans, eagles, kinglets, peregrine falcons, western tanagers and black-headed grosbeaks. Leadbetter Point is a day-visit state park and has five miles of shoreline beaches and seven miles of hiking trails.
Kayaking, paddle boarding and canoeing are other ways to catch a glimpse of some wildlife, you may be able to see an endangered snowy plover. The half-mile accessible Martha Jordan birding boardwalk trail goes through Hinse Marsh, where trumpeter swans can be seen. If you're interested in birdwatching around the country, check out the 6 coolest wild bird sanctuaries in the US.
12. Sun Lakes-Dry Falls State Park — Best State Park in Washington for Hiking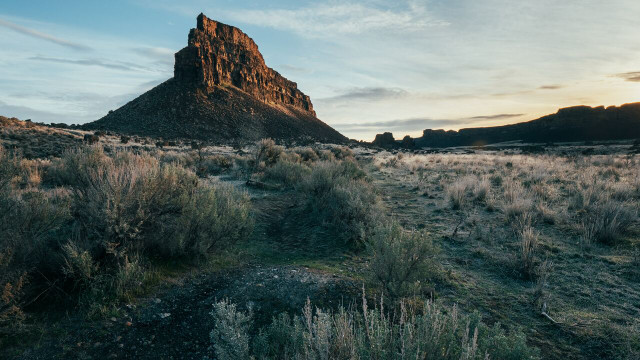 The falls were formed during an ice age thousands of years ago, but have since dried up. Now there remains the four hundred-foot dry falls, that offer a viewpoint across a geological landscape of lakes, gorges and nooks and crannies. There are fifteen miles of hiking trails in Sun Lakes-Dry Falls State Park, for example, Umatilla Rock, which brings you close to these ancient rocky outcrops.
Swimming, boating, kayaking and paddling can be enjoyed on the lakes and visitors can learn more about the history of the park in the staffed visitor center. You'll need to eat on your hiking trip, so why not try one of our 15 healthy & vegan hiking lunch ideas.
13. Westport Light State Park — Best for Surfing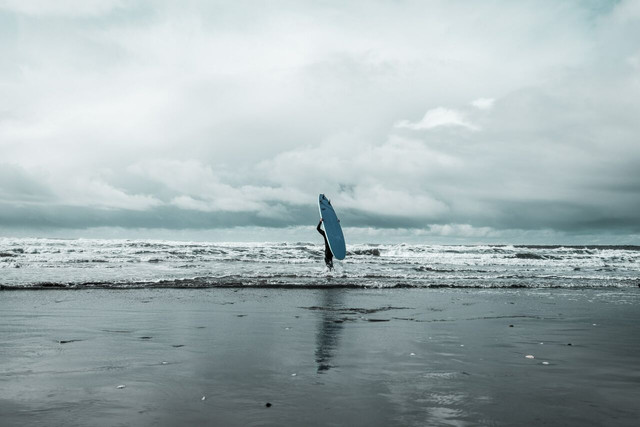 Wanna catch a wave? Head to Westport Light State Park to hit the surf, year-round, there is also a dedicated surf school, operating between May and September. Visitors can enjoy birdwatching, hiking and camping along 1,215 feet of shoreline. It's close to Westport city and a paved path to the city makes it accessible on foot, other walking includes a 1.3-mile trail through the dunes which provides information on interpretive displays and views of the Pacific Ocean from viewing platforms. Visitors can also visit the lighthouse and enjoy kite flying, horseback riding, kayaking and paddling.
14. Fort Warden Historical State Park — Best for Museums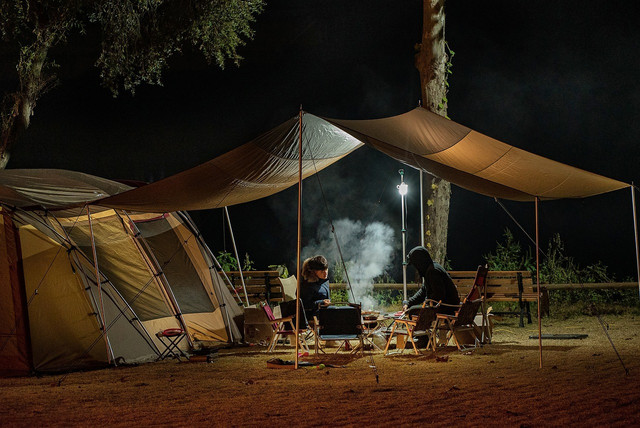 Providing a mix of outdoor activities along its two mile shoreline and a range of educational activities within its 432 acres, Fort Walden Historical State Park has something for everyone. History enthusiasts can enjoy its multitude of museums, such as the Lifelong Learning Center, the Rothschild House Museum, the Port Townsend Marine Science Center, the Commanding Officer's Quarters Museum and the Coast Artillery Museum.
The fort itself was built over one hundred years ago to defend Puget Sound from possible invasion. These days there are 8.3 miles of trails for hikers to enjoy, including 2.6 miles of accessible trails, as well as camping, boating, swimming, waterskiing and diving.
Read more:
** Links to retailers marked with ** or
underlined orange
are partially partner links: If you buy here, you actively support Utopia.org, because we will receive a small part of the sales proceeds.
More info
.
Do you like this post?
Thank you very much for voting!