Some of the best rock climbing in the world is in the US, so you don't have to travel far to get your thrill. From Red River Gorge to The Bugaboos, we've got you covered.
If you love nothing more than clinging to rock faces with chalk-covered hands, rock climbing is the sport for you. And you're not alone — there were an estimated 44.5 million climbers globally in 2019. Whether you do it for exercise, for the love of dangerous sports, or even for the views, there is no shortage of incredible locations for climbing. We've rounded up the spots with the best rock climbing in the world — and plenty of them are in our own backyard.
1. Gorges du Verdon, France: Best Rock Climbing in Europe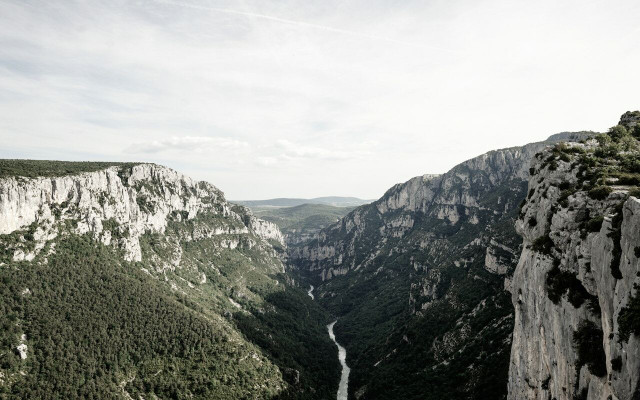 Often referred to in the climbing community as Europe's Yosemite Valley, the Verdon Gorge in France is home to some of the best rock climbing in the world. It features 350 meters of blue limestone cliffs and 1,500 recognized climbing routes. You'll enjoy plenty of variety as the gorge features tufas, crimps, chimneys and limestone pockets.
L'Escalès is the largest of the climbing areas, with 300 single- and multi-pitch routes. Despite being located in the south of France, it isn't a year-round climbing destination — you can enjoy the gorge from late spring through the fall.
2. Tonsai, Thailand: Best Beachside Rock Climbing in the World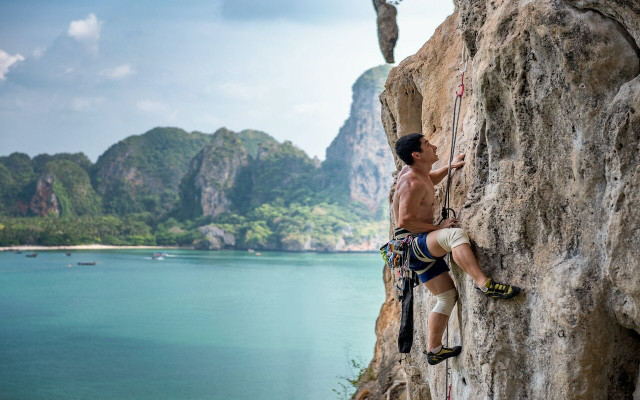 Heading to climb in Tonsai, Thailand is on many climbers' bucket lists as the weather and beachside location provide the best year-round rock climbing in the world. There's no road access to this much-loved spot, so you'll have to catch a boat, but the number of multi-pitches will be worth the ride. Lord of the Thais is the most popular route.
The high season for Tonsai is November through March, and the place can get packed. The opportunities to relax afterward and head straight into the water make it extremely popular, meaning potential problems with overtourism.
3. Indian Creek, Utah: Sandstone Crack Climbing
Commonly referred to as "The Creek", Indian Creek is located in Bears Ears National Monument, in the Canyonlands area of San Juan County, Utah. It's a much-loved climbing area, as it's some of the best rock climbing in the world for sandstone crack climbing. Due to the wide variety of routes on offer, it's best to start small and work your way up to harder climbs, especially if you're fairly new to crack climbing.
You'll get a true nature experience when climbing at Indian Creek, as there's no cell coverage or campsites around, making it a prime location for wild camping. It's located just one hour south of Moab, so you can stock up on supplies there before you go.
4. The Dolomites, Italy: Best Traditional Alpine Rock Climbing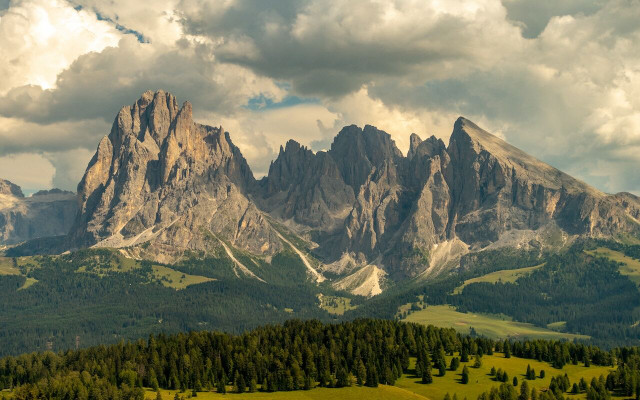 The Dolomites are one of the most beautiful mountain ranges in the world and are home to several different types of climbing: traditional, sport, and via ferrata. However, this mountain range is best known for technical alpine climbing and via Ferrata. This protected area dates back to WWII, so you're climbing a piece of history when you head up these routes.
Tucked in the north of Italy, these mountains will amaze you with pinnacles, spires, limestone walls and looming towers — there's no shortage of incredible scenery here. The steep limestone peaks reach heights of up to 800 feet, and due to the alpine location, you may want to give yourself time to adjust to the altitude before starting to climb.
5. Red Rock Canyon, Nevada: Moderate Climbing Heaven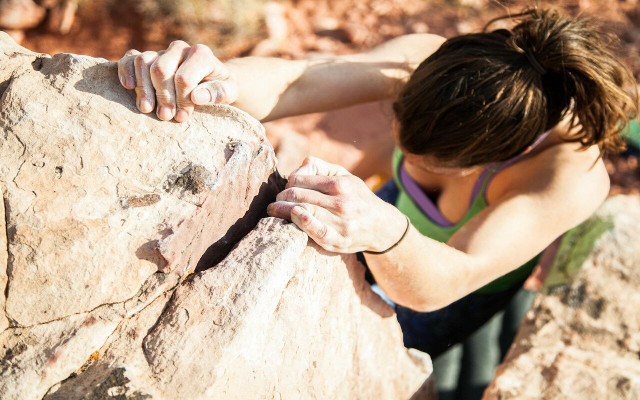 Red Rock Canyon is known as a destination for great hiking near Vegas, but it also is said to have some of the best moderate rock climbing routes in the world — it even has the nickname "5.7 Heaven" due to the number of intermediate routes. This area has a long climbing season due to the dry and warm location, and combined with the short drive from Vegas, it can get pretty busy.
Red Rock Canyon features around 2,000 routes and is known for its climbing community. Due to the desert sandstone, you shouldn't climb during or after rainfall. A good rule of thumb: if the ground is at all damp, don't climb.
6. Yosemite National Park, California: Most Famous Routes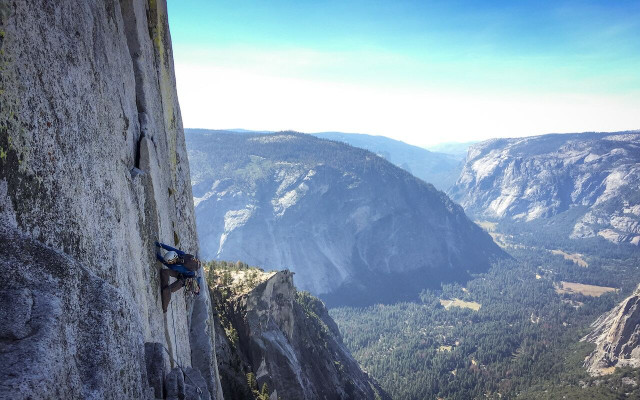 Yosemite has some of the best rock climbing in the world, and everyone knows it. It's the iconic birthplace of American rock climbing and features famous challenges like El Capitan and Half Dome. Yosemite Valley is the most well-known spot to climb while you're there, but many overlooked valleys within the park also offer great climbing routes.
It's worth noting that you will not have an authentic "nature experience" climbing in Yosemite as the park is visited by thousands of tourists and climbers alike. Head to quieter spots like Tuolumne, which offers face climbs on the famous Tuolumne knobs.
7. The Bugaboos, Canada: Great for Apline Climbing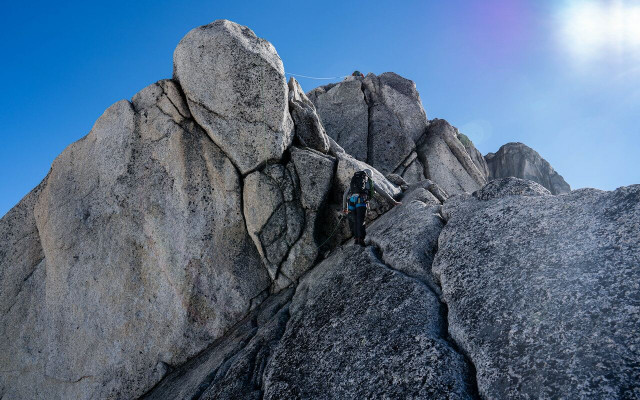 If you're looking for traditional alpine routes, some of the best rock climbing in the world can be found just north of the border. The Bugaboos are part of the Purcell Range in British Columbia and feature large and superb quality alpine granite spires just begging to be climbed.
Due to the high altitude location, weather can vary significantly, and you need to be prepared. It's also glacier territory, so an ice axe and crampons are necessary. The climbing season is from June through September, though July and August are your best bet for ideal weather conditions.
8. Red River Gorge, Kentucky: Best Sport Rock Climbing in the US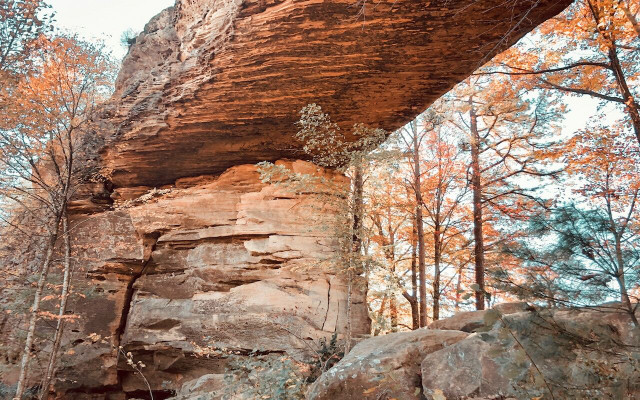 Known by climbers simply as "The Red" or "RRG", Red River Gorge is best known for sport climbing. That's not to say that traditional routes don't exist, but the sport routes are far more popular. Hidden in the Daniel Boone National Forest in Kentucky, you'll find an array of steep sandstone walls which feature 3,000 routes across nearly 100 cliffs.
It's incredibly popular with East Coast climbers, particularly during the fall, because it's one of the best places to see autumn colors. What makes RRG special is the sociability aspect — there are plenty of great hangout spots for climbers to meet others within the area.
9. Smith Rock, Oregon: Birthplace of American Sport Climbing
When you think of Oregon, you may picture the moody forests and foggy coastline synonymous with the Pacific Northwest. One of Oregon's best state parks, Smith Rock State Park is located in central Oregon's High Desert, and the landscape may very well shock you. Located just three hours outside of Portland, this state park makes a great weekend getaway from the city.
This area is considered the birthplace of American sport climbing and features soft and crumbly volcanic welded tuff and basalt columns that can be difficult to climb. There are close to 2,000 routes in the park, so you'll certainly have your pick.
10. Kalymnos, Greece: All-Year Sunshine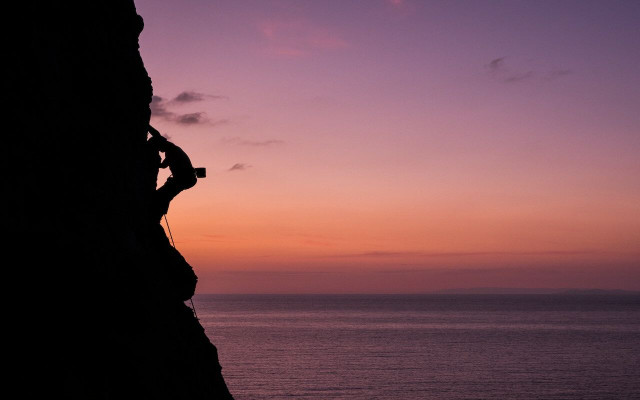 Head over to the Greek island of Kalymnos for some of the most picturesque sport rock climbing in the world. Not only will you get to soak up the Mediterranean sunshine on your climbs, but you'll also have stunning views over the Aegean Sea while you do it.
The small island located near Turkey attracts sport climbers from across the globe. It features 65 crags and approximately 4,000 established single-pitch routes ranging from 30 to 50 feet. The locals are incredibly welcoming, and the food can't be beat.
11. Zermatt, Switzerland: Most Variety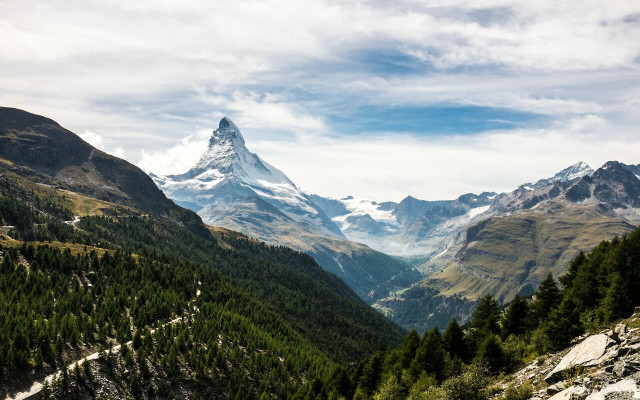 Everyone knows the Matterhorn from the Toblerone packaging, but climbers know it for a different reason. On the other side of the peak is the Mattertal, or the Matter Valley, home to some incredible rock climbing routes. Zermatt is also home to 38 peaks with heights of over 13,000 feet, so you'll have plenty of options.
Whether you're looking for snow, alpine, traditional or sport climbing, you'll find what you want in the Zermatt region in Switzerland. You can participate in some incredible mountaineering or stick to ice climbing, multi-pitch climbing and some via feretta. Due to the high altitude location, the prime climbing season is short and lasts from July to mid-September
12. Squamish, Canada: Most Accessible Climbing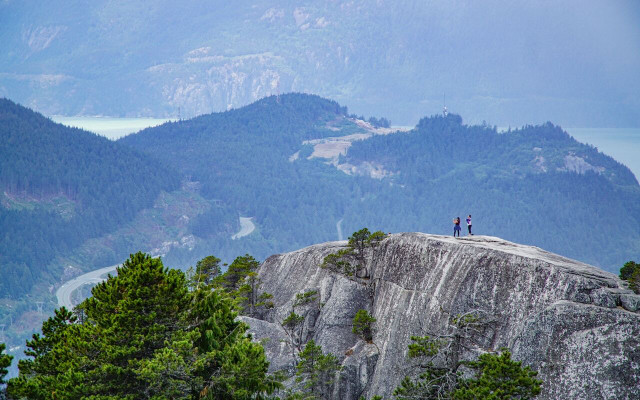 The Canadian town of Squamish may be small, but the mountain known as Stawanus Chief is anything but. Commonly referred to as "The Chief", this giant granite dome features more than 500 established routes and makes for some of the best rock climbing in the world, or at least in Canada. These long and stable granite slabs are a multi-pitch climber's dream come true.
Located on the Sea to Sky Highway between Vancouver and Whistler, this area is a nature lover's paradise with views of Howe Sound and the Coast Mountains. Another huge bonus of climbing in Squamish is that most crags are within a five-minute walk to a ten-minute drive of downtown.
13. Zion National Park, Utah: Best Rock Climbing in the World for Experienced Climbers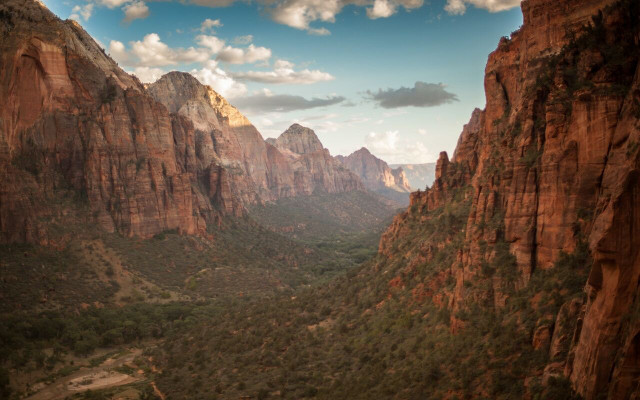 The best rock climbing routes locations include otherworldly landscapes and Zion National Park in Utah certainly fits the bill. Featuring 2,000-foot sandstone formations, this is not the spot for beginners, and the park recommends that only experienced climbers hit the routes.
While it is a year-round destination, March through May and late September through early November offer the best weather — the summers are hot, and July and August have a high risk of thunderstorms. It's also worth noting that this entire area is considered to be a sensitive environment, and it does receive heavy traffic from tourists visiting the park as well. Check the updates for route closures due to weather or wildlife.
14. New River Gorge, West Virginia: The Hidden Gem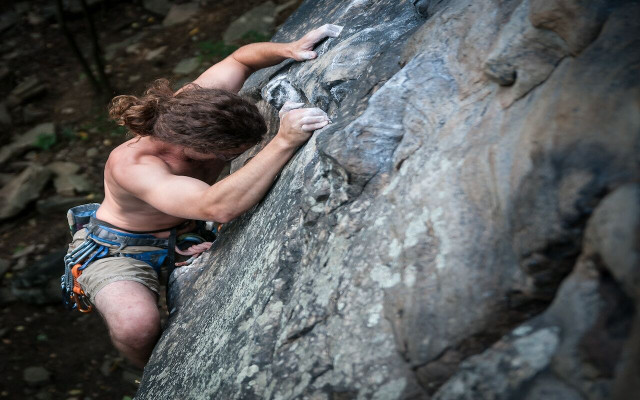 This hidden spot often gets overlooked, as Red River Gorge is only a few hours away, but you don't want to miss out on this climbing opportunity. New River Gorge features some of the best rock climbing in the world for experienced or advanced climbers — most of the approximately 1,400 routes are 5.9 or higher.
You can enjoy both crack and face routes on the hard sandstone cliffs that range from 30 to 120 feet in height. The climbing season is best in late April to mid-June and mid-September to late October, but you can climb here year-round.
Tips: Climbing Respectfully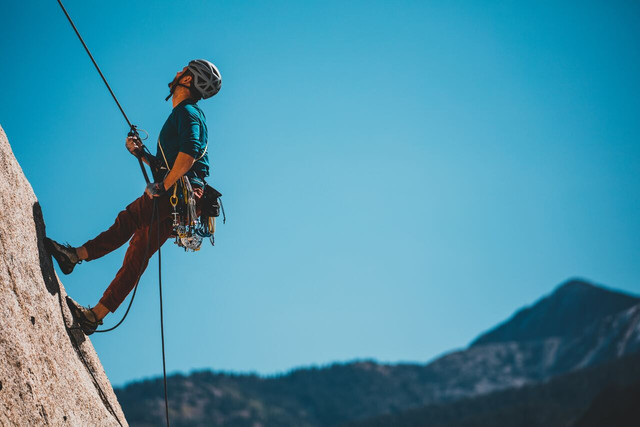 Whenever you travel somewhere new, even if it's just down the road, you should be mindful of the environment around you. Much like when hiking or camping, the Leave No Trace principles apply to the climbing world as well. Other ways to be a respectful and conscientious climber include:
Using the pit toilets or carrying sanitary waste bags
Staying on the trail
Not climbing after a rainstorm
Packing everything out
Respecting private property
Staying in designated campsites
Following all Bureau of Land Management (BLM) rules
Using rock-colored chalk to keep your impact to a minimum
Reporting or fixing broken hardware along the routes
Read more: 
** Links to retailers marked with ** or
underlined orange
are partially partner links: If you buy here, you actively support Utopia.org, because we will receive a small part of the sales proceeds.
More info
.
Do you like this post?
Thank you very much for voting!