The worst places to visit are those that are already inundated with tourists, putting a strain on locals and the environment. From Machu Picchu to Venice, here's some destinations to skip.
Overtourism has been a growing concern in recent years as the number of tourists visiting popular destinations has skyrocketed. While tourism can bring significant economic benefits to local communities, it can also have a negative impact on the environment and locals.
Here, we discuss several popular destinations suffering from overtourism. They are some of the worst places to visit if you want to be a conscientious tourist, so opt for one of our more sustainable options at the end of the article instead.
How Overtourism Impacts Locals and the Environment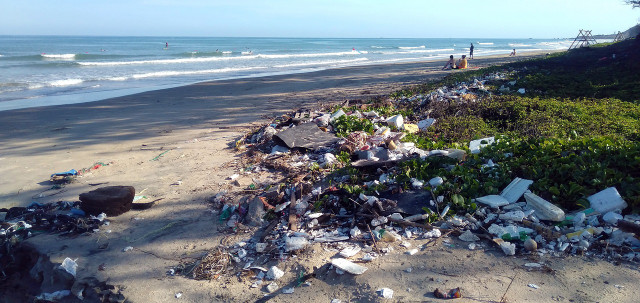 One of the significant environmental impacts of overtourism is on natural resources. The high number of tourists increases the demand for resources such as water, energy, and land, putting a strain on local ecosystems. In some cases, this can result in the depletion of natural resources, the destruction of animal habitats, and the disruption of complex ecosystems.
Overtourism can also result in pollution, particularly in areas where infrastructure and waste management systems are not equipped to handle large numbers of tourists. For example, unregulated tourism activities such as dumping waste from cruise ships can contaminate water sources and soil. This harms the environment and threatens the health and well-being of locals who rely on these resources.
Local communities also suffer from overtourism. Increased tourism can lead to a rising cost of living, making it difficult for locals to afford rent and necessities. It can also lead to the displacement of locals as they get priced out of their communities. Furthermore, the influx of tourists can lead to a loss of cultural heritage as traditional practices are replaced by commercial attractions and activities that cater to tourists.
1. Nice, France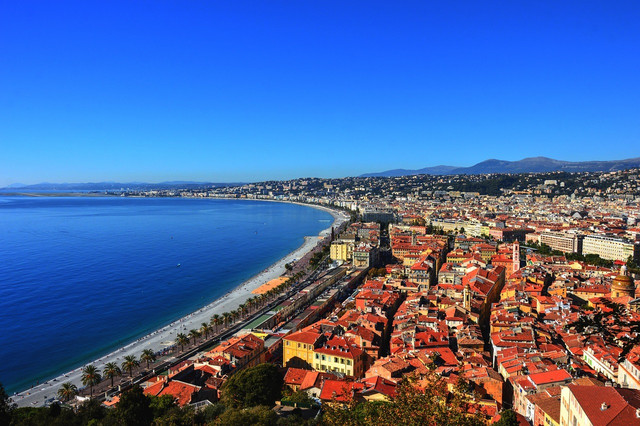 Nice, France, is a popular destination known for its beautiful beaches, historic architecture, and vibrant culture. The city attracts many tourists yearly, but this has led to significant challenges. Of all the European countries, France receives the highest number of international visitors per year. One of the most popular destinations within Nice, the Cote d'Azur, has 13 million yearly tourist visits.
As a result, one of the significant issues caused by overtourism is the strain on the city's climate health and resources. In studies, researchers have observed that rising CO2 levels generated by tourist traffic and other factors could contribute to flooding, more extreme weather, and increased rainfall.
Overall, while Nice is a beautiful destination, it is one of the worst places to visit for overtourism. The city's challenges highlight the importance of sustainable tourism practices that prioritize protecting the environment and the well-being of local communities.
2. The Great Barrier Reef, Australia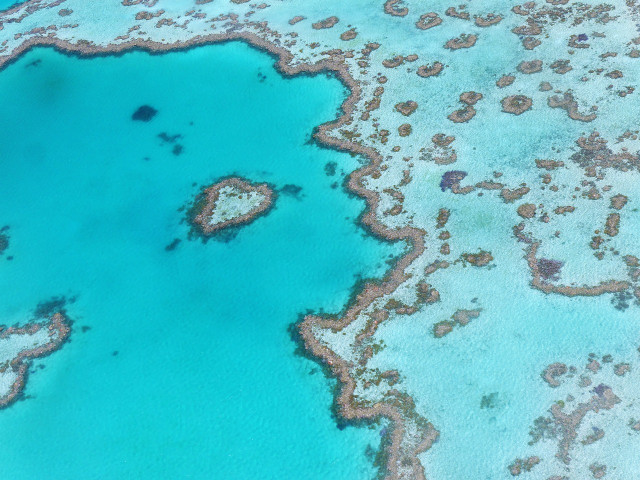 The Great Barrier Reef in Australia is one of the world's most unique and biodiverse ecosystems. The reef spans over 133,000 square miles and is home to thousands of fish, corals, and other marine life species. It is a popular tourist destination, with over two million visitors annually.
However, the Great Barrier Reef is also one of the worst places to visit for overtourism. The sheer number of visitors to the reef has put immense pressure on the delicate ecosystem, causing irreparable damage to the coral and marine life. Activities such as diving, snorkeling, and boating can damage the coral and disrupt the fragile balance of the reef. Pollution from boats and other sources has also contributed to the reef's deterioration.
The Australian government has implemented various management strategies to mitigate the impacts of tourism on the reef, such as zoning and limiting the number of visitors to certain areas. However, the reef continues to face significant challenges due to overtourism, and visitors must be mindful of their impact.
3. Machu Picchu, Peru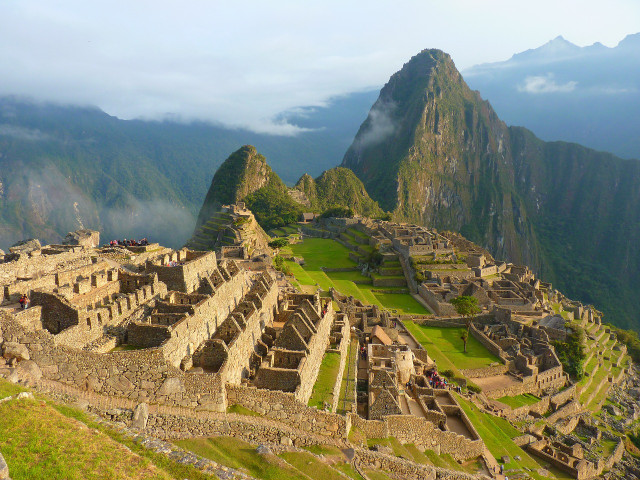 Machu Picchu is a UNESCO World Heritage site in Peru, known for its ancient Incan ruins and stunning mountain views. While it is a popular tourist destination, Machu Picchu is also one of the worst places to visit for overtourism.
The high number of visitors has strained the fragile ecosystem and the historic ruins themselves. In 2019, there were over 1.5 million visitors over the year. Though the number of visitors decreased during the pandemic, foot traffic from tourists has caused significant erosion and damage to the site. The construction of nearby hotels and other tourist infrastructure has also put a strain on the local environment.
Researchers also note that there have been issues with waste management, leading to pollution and contamination of nearby water sources. The Peruvian government has implemented measures to control the number of visitors and regulate tourism activities. However, more must be done to ensure the long-term preservation of this iconic site.
4. Boracay, Philippines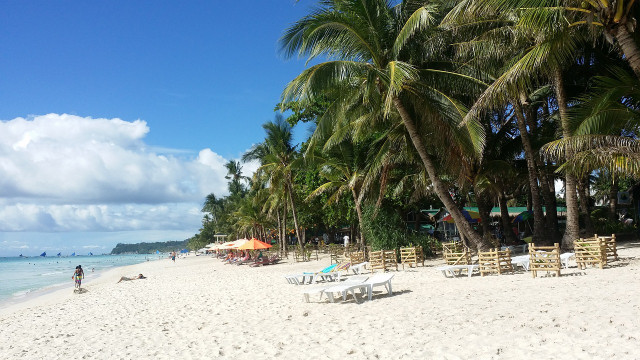 Boracay is a small island in the Philippines known for its pristine white sand beaches and crystal-clear waters. The island has been a popular tourist destination for many years, with visitors from all over the world coming to enjoy its natural beauty. However, this is one of the reasons Boracay has become one of the worst places to visit.
The island's unique ecosystem, including its coral reefs and marine life, has been severely impacted by the high volume of visitors. Activities such as snorkeling, diving, and boating have damaged the coral reefs, while pollution from waste and untreated sewage has contaminated the waters. The government of the Philippines has taken steps to address the issue, including a six-month island closure in 2018 for environmental restoration.
However, despite overall water quality increases, a 2021 report found it has not improved for all locations on the island. More needs to be done to ensure the long-term sustainability of tourism on the island.
5. Maya Bay, Thailand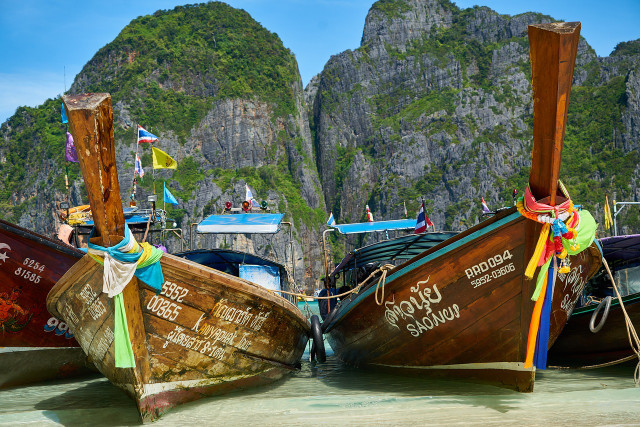 Maya Bay, located on the island of Koh Phi Phi in Thailand, is a picturesque beach surrounded by towering cliffs and crystal-clear waters. It gained worldwide fame after being featured in "The Beach." According to research, this has increased the number of tourists by 3000 times from the early 2000s.
However, despite tourism to the region contributing 7% to Thailand's total GDP, the high volume of visitors has severely damaged the fragile marine ecosystem, including coral reefs and sea grass beds, making it one of the worst places to visit for overtourism. In particular, the toxic waste from UV-filter sunscreen used by divers and snorkelers has caused a phenomenon known as coral bleaching.
Coral bleaching is where coral reefs lose their vibrant colors and turn white as a stress response due to changes in environmental conditions such as high water temperatures, pollution, overexposure to sunlight, and other factors. The vibrant colors of coral reefs are due to tiny algae called zooxanthellae, which live symbiotically within the coral tissues and provide them with essential nutrients. When the environmental conditions become unfavorable, the coral expels these algae, causing it to lose its color and become vulnerable to disease and death.
The Thai government closed Maya Bay for nearly four years to allow for environmental restoration. The hope was to mitigate the deforestation and habitat destruction caused by the construction of tourist infrastructure like hotels and restaurants. Nevertheless, despite reopening, the closure remains a stark reminder of the impact of overtourism on fragile ecosystems and the importance of responsible tourism practices.
6. Venice, Italy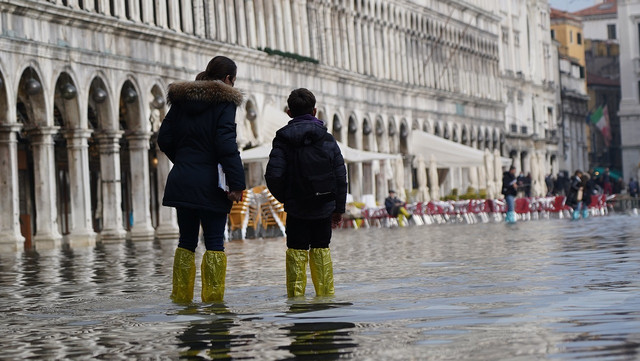 Venice is a city built on a lagoon of over 100 islands connected by numerous canals and bridges. Despite the city's urbanization, the complexity of the water environment remains a vital part of the city's ecology, as well as a big draw for tourists.
For instance, research indicates that an assortment of marine life, such as fish, foliage, and invertebrates, rely on the delicate ecosystem of the Venice canals. Despite the importance of maintaining a balance in the canal ecosystem, inbound tourism to Venice remains one of the highest in Europe, with 4.5 million visitors pre-pandemic.
The constant strain on Venice's waterways from overtourism has made it one of the worst places to visit as a sustainable traveler. There have been widespread environmental and social issues, such as erosion of the city's architecture and infrastructure, water pollution, overcrowding, and the displacement of residents. The city's fragile ecosystem has also been impacted by the excessive use of water taxis, boats, and cruise ships that contribute to air and water pollution, further threatening the health of the lagoon and its inhabitants.
The consequences of overtourism in Venice are significant. For instance, Unesco has already warned the capital that without modifications to deal with these issues, it could lose its status as a world heritage site. Similarly, researchers warn that if left unaddressed, overtourism could have irreversible effects on the city's unique cultural heritage and the environment.
7. Sumatra, Indonesia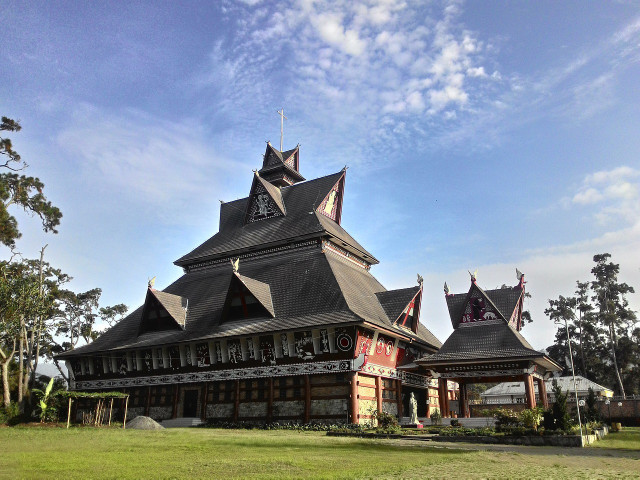 Sumatra, Indonesia, is known for its unique natural beauty, including its rainforests, mountains, and wildlife. It is home to endangered species such as orangutans, tigers, and elephants, making it a popular destination for eco-tourists. However, the high number of visitors to the region has caused significant environmental damage and threatens the survival of these iconic species.
The area is also facing challenges related to infrastructure and resources. For instance, researchers have demonstrated a correlation between increasing tourism and environmental degradation in Indonesia. As the number of visitors has increased, there has been a strain on public facilities and resources such as water, electricity, and waste management systems. This has led to the exploitation of nearby arable land, which has long-term effects on the country's carbon trading economy.
Moreover, even eco-tourism approaches have not been without their downsides. Studies show that even eco-tourism can have a negative impact in Indonesia, both environmentally and socio-economically.
8. Indiana Dunes, USA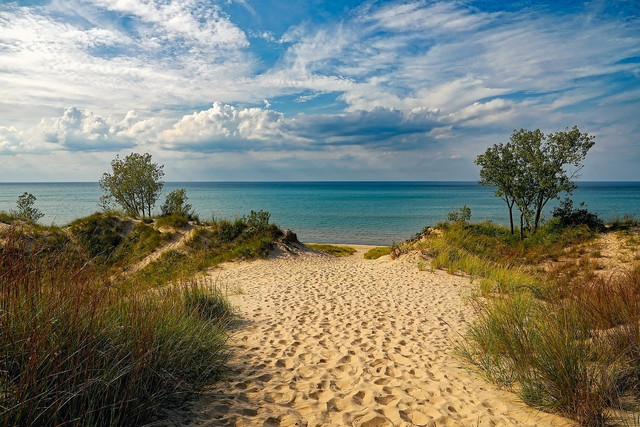 Last but not least, we have the Indiana Dunes, located along the southern shore of Lake Michigan. They are home to a unique ecosystem that includes beaches, dunes, wetlands, and forests. The area is known for its diverse plant and animal species, including rare birds and reptiles, making it a popular destination for nature lovers and outdoor enthusiasts.
However, experts from nearby Purdue University are already warning that, like many other destinations in the US, the Indiana Dunes are at risk from climate change. Although tourism plays a large role in the local economy, impact assessment by the university shows that tourist demands will be difficult to sustain in the long run. One of the major issues caused by overtourism is environmental degradation. In particular, the high number of visitors has strained the delicate ecosystem, leading to erosion, habitat loss, and damage to sensitive plant and animal species. Erosion has already led to several closures at Indiana Dunes National Park.
The area is also facing challenges related to infrastructure and resources. A report by National Geographic noted that as the number of visitors has increased, there has been a strain on public facilities and resources such as parking, restrooms, and waste management. This has led to overcrowding and long wait times, making it a less enjoyable experience for visitors.
What Should You Do Instead?
As we have seen, overtourism can negatively impact the environment and local communities. To mitigate this impacts, it is essential to implement sustainable tourism practices that balance economic benefits with environmental and social responsibility. This includes promoting responsible tourism practices, investing in sustainable infrastructure and waste management systems, and empowering local communities to participate in decision-making and benefit from tourism. We can also consider some suggestions by the United Nations World Tourism Organization (UNTWO), such as:
Travel during the off-season: By traveling during the low season, visitors can help reduce the pressure on local resources and infrastructure and support the local economy during quieter times.
Use public transportation or walk/bike: Taking public transportation, walking, or biking instead of driving can help to reduce carbon emissions and traffic congestion, which can contribute to air and noise pollution.
Respect local customs and culture: Visitors should take the time to learn about and respect local customs and culture, which can help to preserve cultural heritage and promote community engagement.
Choose sustainable accommodations: Visitors can choose eco-friendly accommodations that prioritize sustainability and minimize environmental impact, such as hotels that use renewable energy, recycle waste, and conserve water.
Support local businesses: Visitors can support local businesses by eating at local restaurants, shopping at local markets, and participating in community-based tourism activities. This helps to promote sustainable tourism practices and supports the local economy.
Be mindful of waste: Visitors should be mindful of waste and dispose of it properly by using recycling bins and avoiding single-use plastics. This helps to reduce pollution and preserve local ecosystems.
By following these guidelines, we can ensure that tourism remains a positive force for locals and the environment. Perhaps in time, some of the worst places to visit due to overtourism will become sustainable travel destinations.
Read on:
** Links to retailers marked with ** or
underlined orange
are partially partner links: If you buy here, you actively support Utopia.org, because we will receive a small part of the sales proceeds.
More info
.
Do you like this post?
Thank you very much for voting!