Discover the ultimate guide to crafting your dream bucket list! From skydiving to traveling the world, learn how to create a life list that truly inspires you.
What is a bucket list? The term 'bucket list' became part of pop culture with the 2007 movie 'The Bucket List,' starring Jack Nicholson and Morgan Freeman, a movie following the journey of two terminally ill men as they tick off things they'd always wanted to do. Now the phrase is often used to describe anything you'd like to do before your time on the planet expires, and it doesn't involve waiting until nearer the possible end of life. You can make a bucket list any time, and begin to realize all your dreams, be they in big or small steps.
It's easy to start your ideas, and once you begin to envision things you'd like to do, you'll likely feel encouraged and excited. Set aside time to think and plan your bucket list ideas, allow yourself to get lost in your goals and aspirations, to maximize your life's experiences.
What Is a Bucket List, and Why Are They Useful?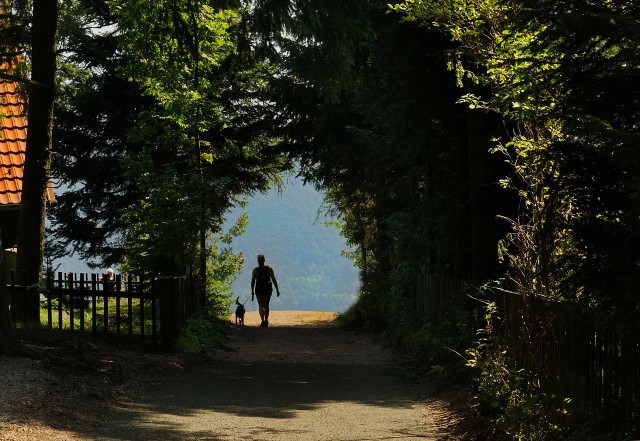 Making a bucket list helps you to consider things you'd like to do, which are sometimes outside of your day-to-day life. Possibly you pine for adventure, be that a road trip or visiting somewhere enchanting. You might want to work with animals, volunteer on a project which inspires you, or learn a new skill.
The important thing is that these ideas are yours and hold meaning for you. It's unlikely that you'd put cleaning the shed on your bucket list, but you might want to try something new, like sailing, if you've never done it before. You want to be inspired by the ideas you come up with and be ready to look at how you can achieve them.
This isn't to say that all your ideas have to be on a grand scale (you might want to learn the ukulele, for example), and you may even be surprised by what you discover you long to do. At the end of that day, when you get to cross out one of our bucket list ideas, you'll feel a huge sense of achievement.
Bucket List Ideas: A Step-by-Step Guide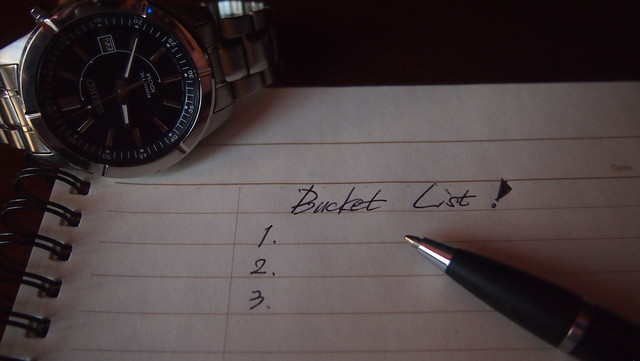 Before you go rushing off to buy a ticket for a helicopter ride, or raise money for a charity event, for instance, take time to make your list. Here is an easy step-by-step guide for getting you started:
How to start making your bucket list:
Set time aside. This isn't something you want to do in a rush. It takes time for ideas to formulate, and you'll want to really see how these ideas sit with you to make sure these are really the things you aspire to do.
You may just want to start by meditating. Find a quiet space to rest and relax, and just have in mind that you will soon be creating something special. Have a notepad to hand in case you have an epiphany, just in case.
Start with a big blank canvas, be that paper, on a tablet or laptop, or another writing or recording device). Brainstorm some ideas, wherever on the canvas you wish to put them.
Include a mixture of goals and experiences, some short-term, some long-term, some little, and some big.
After you have a few, you may want to start putting them in order of preference. You may wish to start with some small or easy things, moving up to the big ideas. But it's your list.
Bucket List Tips:
If you struggle to think of things, think back to what you may have wanted to do when you were a child.
Start with some predictable things that aren't too difficult to envision. Maybe you'll find some inspiration with our bucket list suggestions below.
Don't be afraid to add some wacky things
Ask family and friends for suggestions. You may even inspire them to make their own bucket list.
After you've made your list, you can keep adding to it or changing it around. Then you can start to think about realizing your dreams, with short and long terms steps to doing so. For example, if you long to move to a certain far-away country, a short-term step could be learning about that culture, or learning the language, with the long-term goal being visiting for a holiday to decide if this is really your dream. You may wish to spend more time in nature, so a short-term step could be spending a day each month out in the wilds, with a long-term goal of becoming a ranger or a wildlife or ecological volunteer.
Other steps may be considering saving money each month towards a goal and talking with any other persons who may be affected by your ideas (partners, children, and so on). The most important thing is to reflect and enjoy the ideas you have for living life to the full.
Some Creative Bucket List Ideas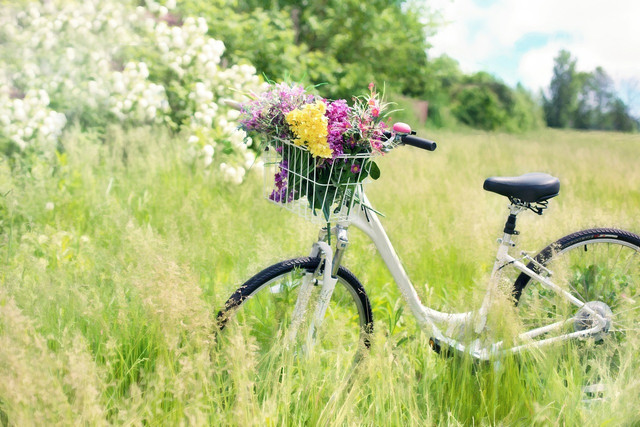 Not sure where to start? Don't worry, we have some ideas to get your mind moving, and your experiences enriched. It may be a good idea to start with a general theme that gets you excited.
Travel
Do you like to travel do you want to do it more? Then you may just want to start by listing 'travel somewhere new' and get to the specifics later. Maybe you'd like some "me-time" and would like to experience solo travel, try wild camping, or visit an eco-resort.
Do you have long-distance friends or family in other countries? Maybe you'd like to visit some national parks and get lost in the beauty of nature. Or take a tour by train, and see the world from a different vantage point.
Take a Risk
Many people might have adrenaline activities on their bucket list, such as skydiving or riding a huge rollercoaster. Which is all well and good, go ahead with anything that makes your heart sing. But there may be other ideas, a little further back in your mind, that make you excited. For example, getting into nature itself by visiting a naturist beach and swimming naked in the sea (just be aware, find the right place to skinny dip).
Stargazing
Are you in love with the stars? If you're a sky-gazer or want to learn more, you might want to get your hands on a telescope or visit an observatory. You could even combine this with a wish to travel to one of these beautiful dark sky parks in the US. Combine your adventurous nature with an activity you could do with others by learning about geocaching.
Learn Something New
Possibly, you'd like to start a course or self-learn a new subject or skill. You may wish to get a new qualification or take an online class. The list is endless, from creative writing to archaeology or ecopsychology. Maybe you'd like to learn something else, like how to play a new instrument or attend a cooking class. The world is your oyster.
Bucket List Ideas That Benefit Others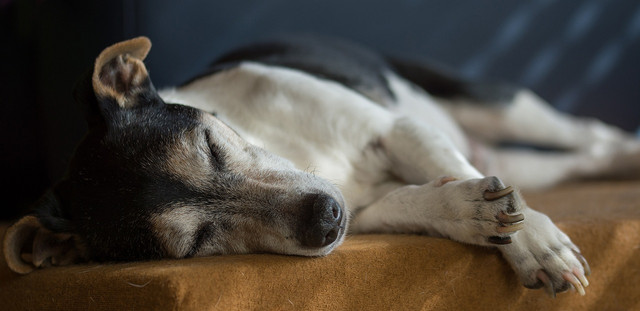 Your bucket list doesn't need to focus purely on yourself; there are plenty of bucket list ideas that can benefit others as well.
Green Fingers
Linked to the above, you could take a course in nature, wildflowers, identify trees and so on. You may even be inspired to start a community garden.
Adopt an Animal
You could adopt an old dog or another animal who will cherish your love and affection and bring you joy or spend time at a local sanctuary, with animals, or helping out with odd jobs. You can help animals remotely, supporting charities, rescue centers and sanctuaries.
Volunteering
There are many ways to volunteer and get a sense of value and reward. Maybe you'd love to volunteer with animals, locally or further afield. Or perhaps you'd like to volunteer with others who may have fallen on hard times, such as people experiencing homelessness. You can volunteer online or check out volunteer opportunities for kids.
So there are a few bucket list ideas, and we're sure you have many more.
Read more:
** Links to retailers marked with ** or
underlined orange
are partially partner links: If you buy here, you actively support Utopia.org, because we will receive a small part of the sales proceeds.
More info
.
Do you like this post?
Thank you very much for voting!