Volunteering has many benefits and it's never too early to get started. We'll show you some of the best volunteer opportunities for kids to get younger ones involved.
Volunteer opportunities for kids help them learn about the world and their responsibility towards it and keep them active — whether that's during summer break, other school breaks, or on a regular basis. The Annual Review of Sociology states that volunteering achieves positive long-term effects on people such as increased life satisfaction, self-esteem, self-rated health, and educational achievement.
Moreover, studies of youth suggest that volunteering reduces the likelihood of engaging in problematic behavior at school. But you may wonder: Where can I find volunteer opportunities for kids, and how do I go about this? We'll brief you on the most important things, including a variety of options for different age groups and areas.
1. Volunteering Starts in Your Neighborhood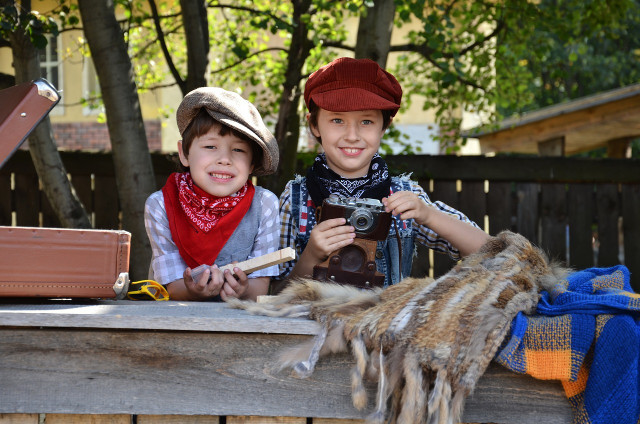 Start in your direct surroundings. Letting your kids help out in the neighborhood is a good start for creating a sense of social responsibility and giving back to the community. Some feasible and fun volunteer opportunities for kids in your neighborhood include:
Let your kids get creative: Baking and decorating cookies or drawing pictures is a creative, fun, and easy way for kids to get active in their community. Let them hand out these goodies to neighbors. Seeing positive reactions is a good way of teaching kids the positive impact of volunteering. At the same time, it introduces the love language of gift-giving.
Picking up trash in the neighborhood: Simply hand out garbage bags to your kids and let them collect trash in the surrounding streets. While elementary, middle- and high schoolers may be able to do this by themselves, you should supervise your preschoolers and kindergarten kids. Try to motivate your kids by educating them on the environmental impact and the danger of microplastics through picture books on the environment.
Plant flowers for a neighbor: If you know a neighbor who needs help with gardening, this may be a fun way of introducing the concept of volunteering to your kids. Depending on their age, you may want to lend them a hand. This is also a perfect way of establishing a bond with nature.
Collect and deliver supplies to elderly people: This one is great for middle- and high-schoolers. Let them pass by an elderly neighbor, a family who recently got a child, or any other neighbor in need of support. Let your kids write a grocery list and accompany or send them to the store, bakery, or market.
Rake leaves in the fall or shovel snow in the winter: While your kids may already help out in the household, asking them to handle autumn leaves or snow in the winter introduces them to community duties outside their own household. 
Coordinate a garage or bake sale: While this one may require a bit more of your initiative and organizational efforts, a garage sale is ideal to introduce children to the concept of charity. Try starting some easy upcycling projects, selling the results to your local community, and donating the funds to a good cause.
2. Food Banks or Soup Kitchens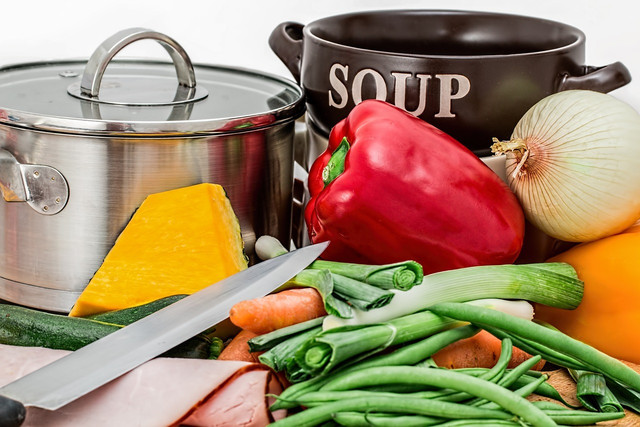 Food banks and soup kitchens are generally always on the look for new volunteers, and many of them are happy about kids willing to volunteer. This one is especially suitable for elementary, middle, and high schoolers. Make sure to read until the final section, where we link some useful websites and resources for finding the right volunteer opportunities for your kids.
3. Tutoring Younger Students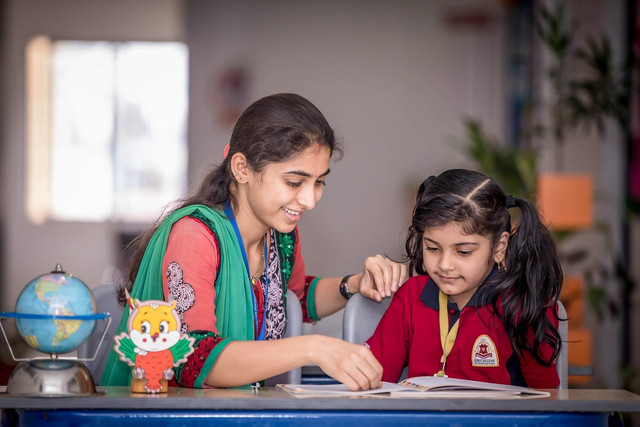 If you are looking for volunteer opportunities for kids that are in middle or high school, look into tutoring options. If your kids are particularly good at a certain subject, helping out younger students who struggle in their education is a great way of learning what leadership is about, acquiring organizational skills, and learning how to communicate properly.
Another plus: volunteering as a tutor enables families with less financial means to provide help with school for their children.
You may know a family who has a child that needs tutoring. Otherwise, you can ask around in your community. In case you live in a very rural area, it may be hard to find a good match. But luckily, it's also possible to tutor online through websites like learn to be.
Check out our list of other online volunteering opportunities if that's an easier option for you.
4. Community or Ocean Cleanup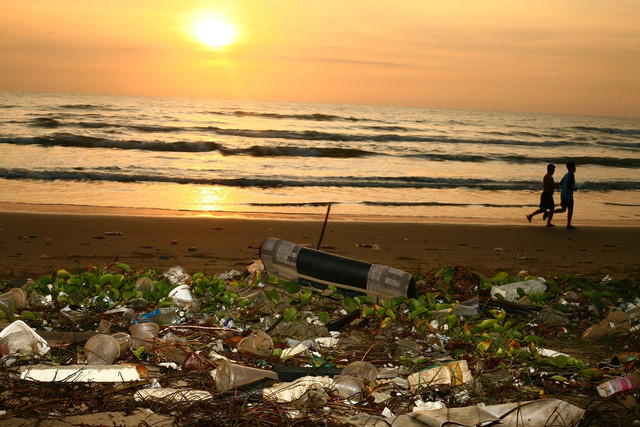 It may be hard to motivate your kids to volunteer at the beginning. However, if you bring them to a volunteering event carried out as a group or community, such as a community city or ocean cleanup, this may boost their motivation and create a team spirit. National cleanup day or Earth Day are great occasions for this, but there are options to participate in such events year-round too.
If you live in the city, look for cleanup projects in your district or city-wide initiatives to join in. When living in a smaller town in the countryside it may be best to talk directly to your municipality to check on existing initiatives or start organizing a cleanup yourself.
Lastly, if you are from a coastal area, there are surely many beach cleanups to attend together with your kids. One organization to consult for this is the Surfrider Foundation, an NGO dedicated to the protection and enjoyment of the world's ocean organizing beach cleanups in the West, East, Gulf, Great Lakes, Hawaiian, and Puerto Rican Coasts.
Some of the worst places in the US with beaches full of plastic trash include Manhattan beach in New York and Stonesteps beach and Avalon beach in California — if you happen to live near any of these, look for volunteer opportunities for your kids to participate in ocean cleanups.
5. Volunteer Opportunities for Kids at Animal Shelters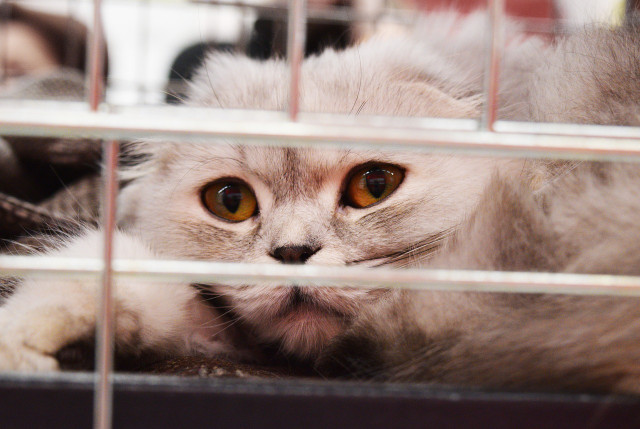 Plenty of kids love animals, so what would be better than introducing the concept of volunteering to your youngest ones by letting them volunteer at an animal shelter? While some shelters accept volunteers of middle-school age or older, some prefer high-school kids only. The best way to go about this is by calling up a local shelter and asking them about the minimum age.
Common activities of kids volunteering at animal shelters include walking dogs, socializing with cats, or helping maintain clean cages and barns. While kids will certainly learn how to show respect and love to animals through such volunteer opportunities, make sure that they have a basic understanding of treating an animal with respect before the volunteering begins.
If you have the means, you might even want to think about adopting an old dog. While there are disadvantages involved — like your dog probably not being as active as the child would like, to play and run around with — this can teach your child valuable lessons in patience and care.
6. Helping Out at the Library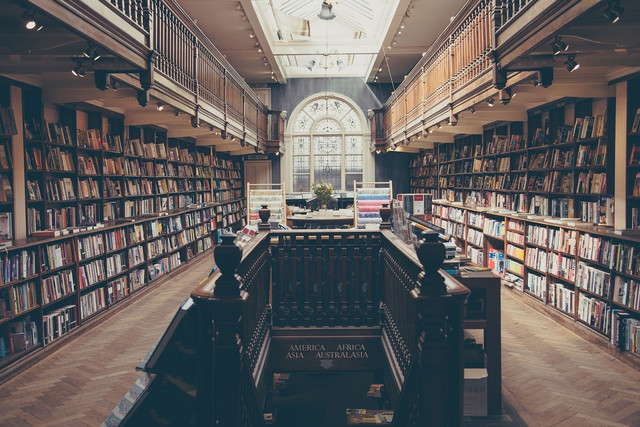 Another volunteering opportunity for kids you might have not been aware of yet is volunteering at a library or bookstore. Libraries usually have a high demand for volunteering that include tasks like: 
Dusting the shelves
Cleaning and sanitizing toys
Making sure games and puzzles are complete
Organizing toy bins and puzzles
Sorting out old markers and glue sticks
Cleaning and sanitizing tables
Wiping down board books or picture books
This can be a great way of teaching kids administrative, organizational and social skills.
Again, it's best to check with your local library and ask them about a minimum age requirement. Most libraries are looking for kids as volunteers starting at age 12. Find public libraries in your area and their contact details.
Tip: check out our best-of books about climate change.
7. Volunteer Opportunities for Kids at a National Park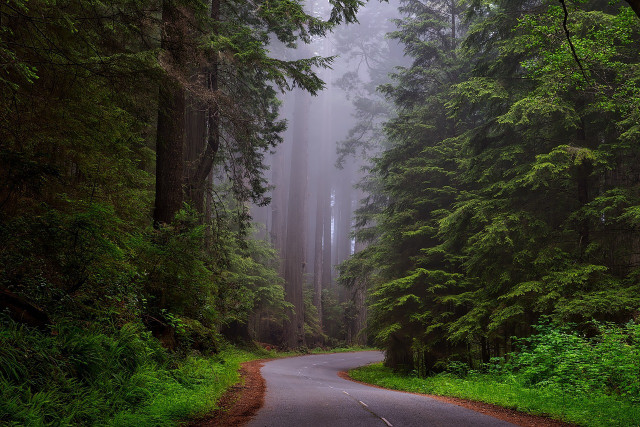 If you live near national parks, this is a good starting point to find volunteering opportunities for your kids. Many national parks look for volunteers all year round and have designated youth and young adult programs designed to connect kids, teens, and young adults to opportunities at national park sites across the nation. Through these programs, kids can learn about possible careers as wildfire fighters, biologists, trail builders, museum curators, or park rangers.
Besides these programs, you can simply contact a national park near you to check out the best volunteer opportunities for your kids. It is often possible to volunteer just for one day, giving kids the chance to get an insight into volunteering in the outdoors and weigh out their options to commit to volunteering long-term afterward.
8. Help Homeless People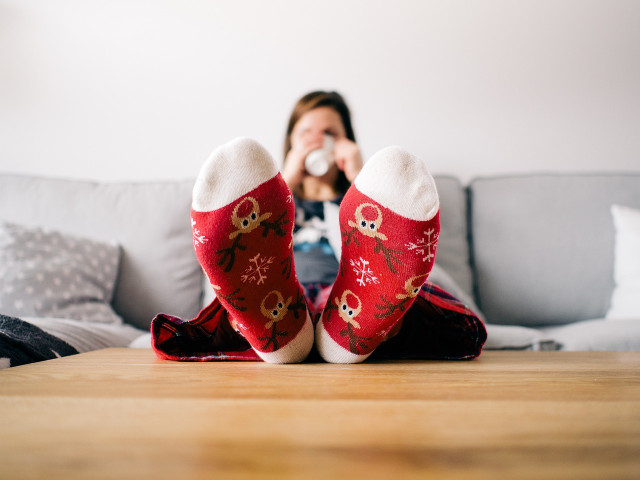 Homelessness is a serious and large issue worldwide, but especially in the US. The United States estimates a population of around 580,466 people experiencing homelessness as of 2020. It's important to educate kids and involve them in volunteering opportunities from an early age onwards. As mentioned earlier, kids can help out at a local soup kitchen or assist with cooking or serving meals at a homeless shelter.
There are many ways to help people experiencing homelessness as a family. You can prepare care packages together with your kids. These should include items such as toiletries, granola bars, and bottled water. Lastly, you can have your child sort through their old toys and clothes they may have outgrown to donate them to a homeless shelter — a win-win as it helps you to declutter your home as well.
9. Kids Love to Volunteer at a Farm or Zoo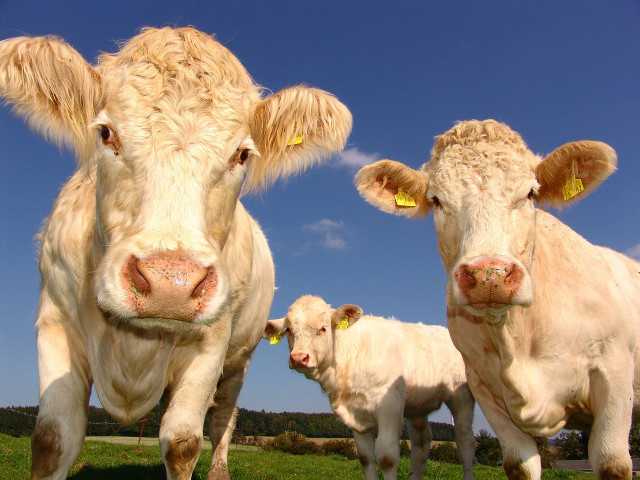 If you live in the countryside, there is a high chance you are surrounded by farms. Helping out on a farm is a great volunteering opportunity for the whole family and a chance to teach your children about organic foods and sustainable agriculture. WWOOF is an organization that connects volunteers with organic farms or CSA farms worldwide and is a great first point of contact for farm work.
While this is perfect for elementary schoolers, you can bring your toddlers along if you're willing to stay there for supervision. They will surely enjoy the variety of animals and processes going on. If you live in the city and farms aren't accessible to you, don't worry – zoos are just as happy about volunteers. Similar to volunteer opportunities at an animal shelter, this gives kids the chance to establish a connection with animals and work on building respect and love towards them.
10. Volunteer at a Nursing Home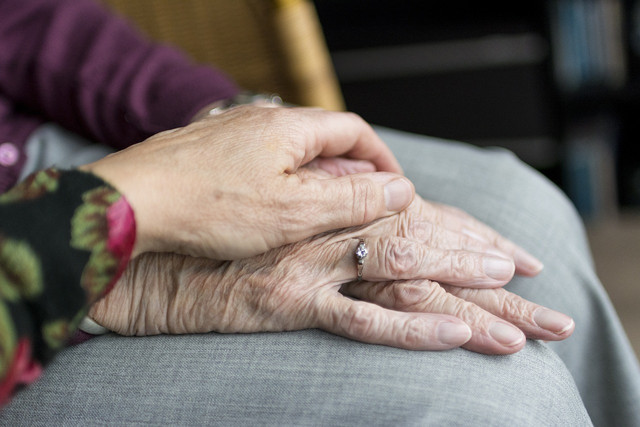 Helping out at a nursing home or retirement community is an ideal volunteer opportunity for teenagers. It's a meaningful but enjoyable way of getting socially engaged and taking initiative in the community. Plus, being in touch with elderly people can stimulate discussion and help improve interpersonal skills. Activities while volunteering include but are not limited to:
Reading to residents
Helping residents write a memory book for their family
Taking residents for walks around the facility
Helping organize special events such as Christmas parties or other holidays
Leading exercise programs
11. Let Your Kids Join the Local Scouts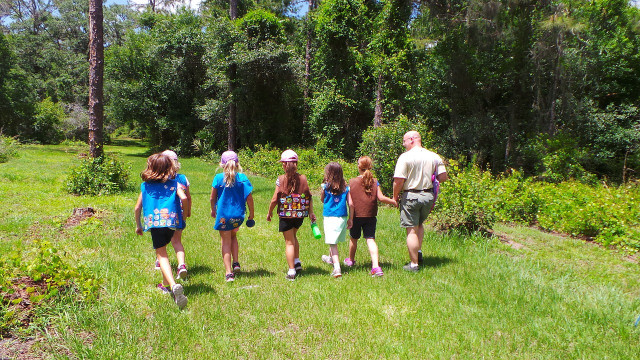 Scouts organizations prepare children to empower themselves and promote compassion, courage, leadership, and active citizenship through activities like summer camps, performing community services, first aid courses, or earning badges by acquiring new skills. Scouts organizations often put children in groups depending on their age starting in kindergarten on to twelfth grade. These groups then meet regularly to play games, catch up and learn about the world.
Later on, kids can become group leaders themselves. It's a great long-term volunteering opportunity and the perfect hobby at the same time. While the most popular scouts groups are the Boy Scouts of America and the Girl Scouts, there are also some organizations that welcome all genders, such as Cub Scouting or Scouts BSA.
12. Helping Out at at a Museum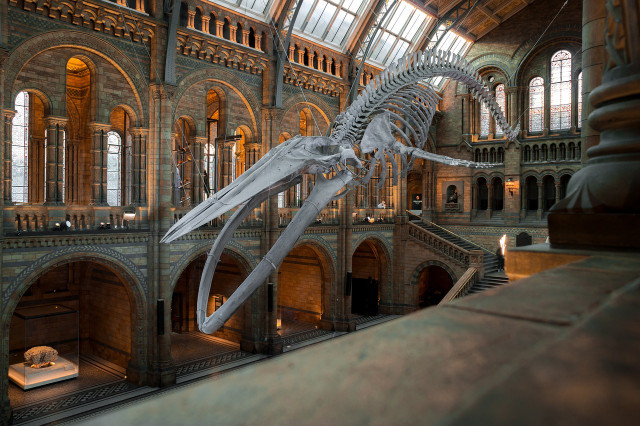 Museums are often looking for young volunteers, starting at around age 14. Volunteer activities can range from helping out with exhibitions and special events or sorting the museum's archive. Sometimes museums also offer volunteering opportunities for younger kids, if they join along with a parent or guardian. Working at the museum is great to satisfy any child's curiosity and will help them gain valuable knowledge on culture and arts.
Talk to your child about their interests: Is it going to be an art museum? Or something more science-based? Volunteering for something that kids are already passionate about drives motivation and success.
Volunteer Opportunities for Kids: Tips & Resources
Something you should pay attention to when finding volunteer opportunities for kids is to make sure that precise conditions and expectations are set at the beginning. That means, clearly defining how many hours will be spent on volunteering, where it takes place, and what tasks are to be expected.
Volunteering is a valuable and enriching experience, but you have to make sure that the organization does not take advantage of your kids. It's best to ask for a contract to ensure this. In addition, have a regular chat about how the volunteering is going with your kids or teenagers. Besides the ones already listed earlier, here are some more platforms to guide you through finding the right volunteer opportunity for kids: 
VolunteerMatch: This organization connects volunteers with non-profit organizations in the United States and worldwide. They have a section that lets you easily search for your city or zip code and find volunteer opportunities for your kids close by.
Points of Light: Their mission is to craft the tools and create conditions for civic engagement to thrive. They also offer creative, impactful, and inspiring volunteer opportunities for adults and kids worldwide.
Kids That Do Good: This organization is specifically dedicated to finding volunteer opportunities for kids, teens, and families. 
Read more:
** Links to retailers marked with ** or
underlined orange
are partially partner links: If you buy here, you actively support Utopia.org, because we will receive a small part of the sales proceeds.
More info
.
Do you like this post?
Thank you very much for voting!