Are you planning on going hiking near Chicago? We'll show you some of the best Chicago hikes that aren't too far away from this beautiful city.
Despite being such a bustling city, there are still plenty of beautiful and scenic hiking routes that are located near Chicago just a short drive away. If you are going as a group, car sharing is a great eco-friendly alternative to all driving separately. In order to limit your impact and have an enjoyable experience, keep the following tips in mind:
Respect the environment: You should refrain from disturbing any animal habitats, taking care not to feed the animals or cut through any unmarked areas, which can lead to sediment erosion. You should also not litter, even if is it something considered to be biodegradable or compostable.
Rules: You should follow any rules that have been put in place. These are there for both your safety and the environment.
Footwear: Remember to wear the correct footwear to be comfortable and safe during your hike.
Stick to the path: Try and stick to the trail as much as you possibly can. This helps to prevent the trail from becoming unnaturally wider, for example, when people step on vegetation to avoid puddles.
Below, we've shared some of the best hiking trails near Chicago so you can get out and explore.
1. Waterfall Glen Forest Preserve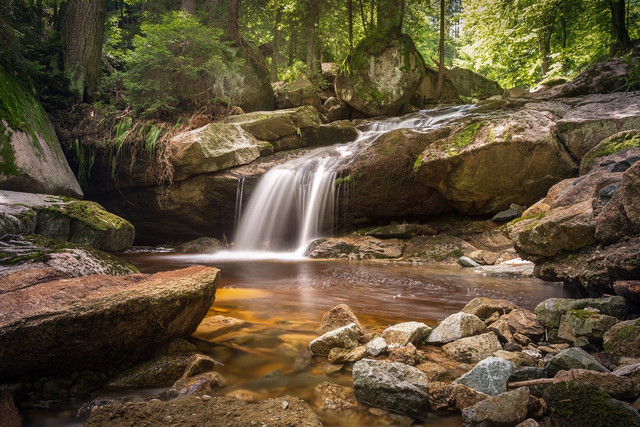 Just a thirty-minute drive from Chicago, the Waterfall Glen Forest Preserve offers plenty of stunning scenery. The preserve has become best known for its Rocky Glen waterfall, as well as its extensive trails and Sawmill Creek bluff overlook spanning over 2,500 acres.
It offers 11 miles of trails, and is home to 740 native plant species, with a large percentile growing naturally within DuPage county. You can find Waterfall Glen Forest Preserve via the main entrance on Northgate Road.
2. North Branch Trail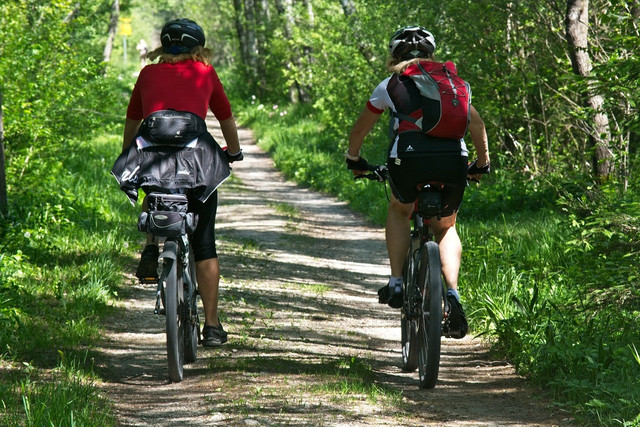 The North Branch Trail is only a twenty-minute drive from Chicago, considerably closer than most Chicago hikes. The trails span across twenty miles of the North Branch of the Chicago River, and much of the trail is paved. This makes it a popular choice among cyclists and allows for connections to the Chicago Botanic Garden. However, there are also plenty of unpaved trails.
This trail offers views of ecological restoration sites, so you'll be able to see a range of native wildlife. There are several points of entry, so do your research to find out which suits your needs. We recommend starting with a hike around Skokie Lagoons, which spans a total of 4.4 miles. You can start this trail via Tower Road.
3. Des Plaines River Trail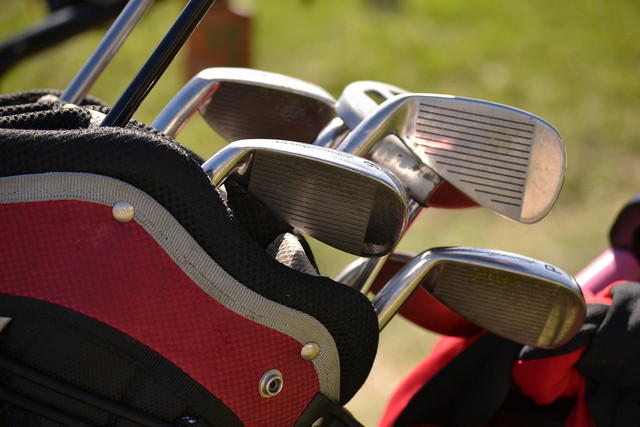 Situated a twenty-minute drive away from Chicago, Des Plaines River Trail is the perfect trail for those looking for a quick, nature-filled escape from the city. The trail spans across the entire length of Lake County for 31.4 miles, following the edge of the river from Russel Road in Wadsworth south to Lake Cook Road. You will be taken through twelve forest preserves if you complete the whole trail.
Public parking is available on the trail, and you'll spot horseriders, cyclists, hikers, and people fishing. You can even go snowmobiling and play golf. There are various trail access points, though mile marker 0 is located in Van Patten Woods in Wadsworth.
4. Illinois Prairie Path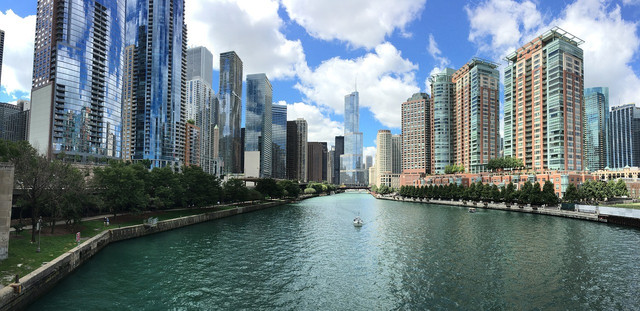 Illinois Prairie Path is a twenty-minute drive from Chicago and is the first 'rails-to-trails project' in the United States. The historic trail was a former electric railroad that ran from Chicago all the way through to the Western suburbs, as far as the towns along the Fox River. It was then converted in 1960.
This trail forks off into several different trails. You can go anywhere from Elgin to Aurora, all the way to Batavia and Geneva. Directions are shown in detail on the map on their website, with several parking points available.
5. Rock Cut State Park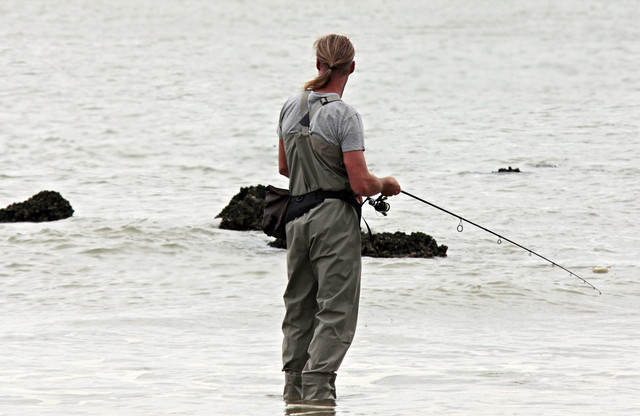 This classic Chicago hiking spot is loved by many and is a 90-minute drive from the city. The park offers scenic views and a chance to witness some spectacular wildlife, including deer, foxes, and beavers. It is also home to more than 100 different species of wildflowers and two hundred acres of lakes. However, while swimming, fishing, and camping are all popular options at Rock Cut State Park, many also love the trails that are on offer there.
Around forty miles are available for your hiking desires, with each trail being color coded so you know if you can take it or not. Red trails are restricted to hiking only, so if you want to avoid cyclists and others alike, it is best to stick to this color.
To get to Rock Cut State Park, take I-90 West to Rockford and take the Highway 173 Exit.
6. Adeline Jay Geo-Karis Illinois Beach State Park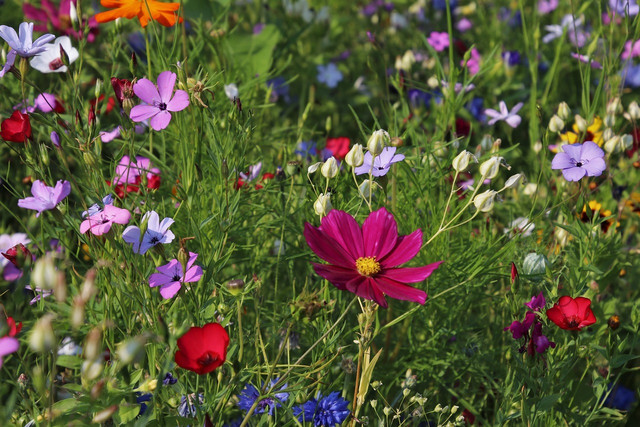 This 4,160-acre state park sits just an hour's drive from Chicago and is home to the only remaining beach ridge shoreline in Illinois. Within the park lies a range of natural scenery, including marshes, dunes, oak forests, and of course, a scenic shoreline. The area is home to 650 plants, ranging from wildflowers to prickly pear cacti.
Adeline Jay Geo-Karis Illinois Beach State Park also has five miles of easy-going hike trails, perfect for witnessing the range of scenery available. There is also a total of 6.5 miles of shoreline along Lake Michigan, the perfect round-off for any hike. Just be aware, that while pets are allowed, they must be on a leash at all times.
This park is broken into two separate parts, the North Unit and the South Unit, both of which are located in Zion. You'll experience some of the best that northern Lake County has to offer.
7. Deer Grove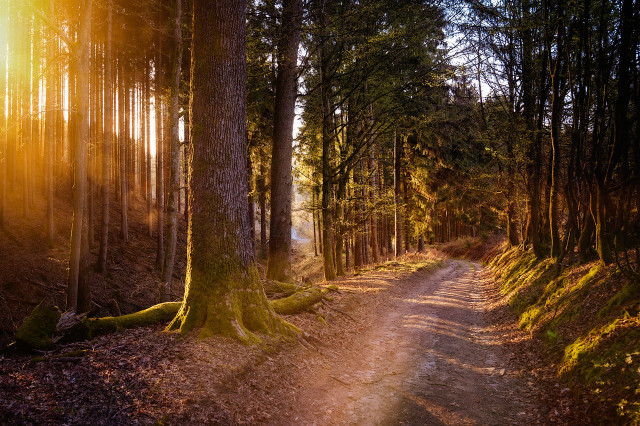 Deer Grove is popular among hikers and mountain bikers and features nearly 2,000 acres of diverse habitat including wooded ravines, upland forest, prairie, and wetlands. It has even been considered to be home to some of the 'highest quality natural areas' within the state, following years of restoration work.
It is just an hour's drive from Chicago and features plenty of trails that can be accessed from several different points. There are several access points to the park, so decide ahead of time which Chicago hike you wish to take so you can choose the right one.
8. Starved Rock State Park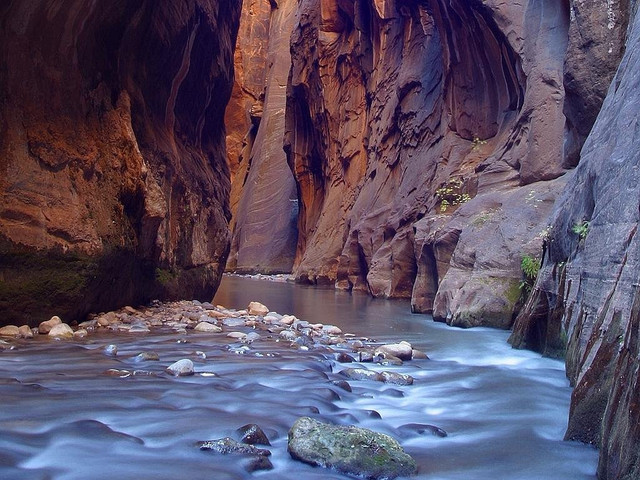 Starved Rock State Park offers 13 miles of trails winding through 18 canyons, showcasing both waterfalls and rock formations, making it one of the most scenic Chicago hikes. It has even been voted the number one attraction in the state of Illinois, a title that is reflective of its popularity.
The park's name dates back to the 1760s, derived from a Native American legend. A battle between an Ottawa Tribe and Illinois tribe ended with members of the Illinois tribe dying of starvation on 'the great rock'. Consequently, the historic park was birthed with the name 'Starved Rock'.
Although it is further afield, around 90 minutes from Chicago, it offers scenic views that you may not be able to find anywhere else nearby. Guided tours are available, however, you can also explore at your own pace. You can find Starved Rock State Park in Oglesby.
9. Moraine Hills State Park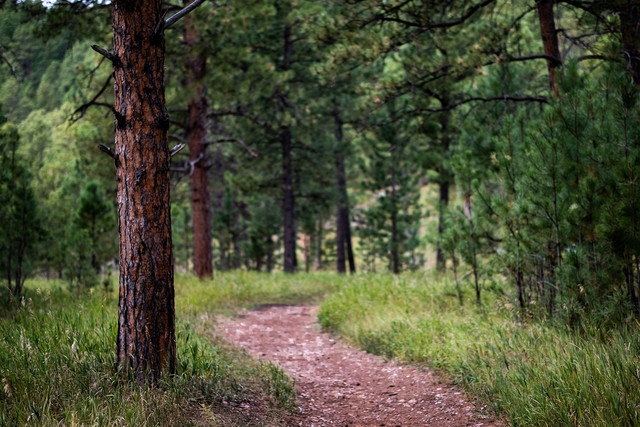 Moraine Hills State Park is perfect for casual hikers who are looking for a relaxed yet scenic hiking option. The trails span over 10 miles and will take you through scenic views including wetlands, lakes, and woodland. The park is located in McHenry, which is around an hour's drive from the city.
There are three separate trails including the Fox River Trail, Leatherleaf Bog Trail, and the Lake Defiance Trail. The shortest trail is the Fox River Trail, spanning over two miles. You may even see one of the 200 species of birds that have been spotted there. This park is popular among those who love wildlife.
Read more:
** Links to retailers marked with ** or
underlined orange
are partially partner links: If you buy here, you actively support Utopia.org, because we will receive a small part of the sales proceeds.
More info
.
Do you like this post?
Thank you very much for voting!