Is soy sauce bad for you? This umami-rich traditional sauce can be used in a variety of ways. Learn more about healthier soy sauce options in this article.
Soy sauce is traditionally made from fermented soybeans, roasted grain, salt, and the same fungus used to make miso paste and sake (Aspergillus mold, or koji). It has a characteristic umami flavor that is respected worldwide for its versatility in cooking and even as a simple condiment.
Traditionally brewed soy sauce can take several months to years to complete the finished product for consumption. To ease this, a chemical means of soy sauce production is popularly used to speed up fermentation for a faster and cheaper route to selling tons of soy sauce.
Because of the vast use and varying techniques of soy sauces around the world, there are many differences in flavor, texture, and ingredients that can affect health differently. To help you avoid potential health risks that mass-produced, chemically fermented soy sauces can cause, we've put together five rules to follow so you can continue to incorporate soy sauce responsibly in your culinary repertoire.
Why Certain Soy Sauces Might be Bad For You
Soy sauce can be bad for you when it uses products to speed up fermentation instead of the traditional methods of natural fermentation that usually take at least several months to complete. Non-brewed soy sauce is made within days and is often merely a combination of hydrolyzed soy protein and unhealthy flavorings such as corn syrup and caramel.
Soy sauces that have not been naturally fermented might be bad for you because they could contain a toxic substance called 3-MCPD. This substance has been declared as possibly carcinogenic to humans by the World Health Organization, and many regions of the world set differing restrictions on the amount of this compound allowed.
Despite these regulations, products significantly over these limits have continued to be sent, resulting in product recalls. To avoid risking the consumption of soy sauce with dangerous levels of 3-MCPD, it is best to stick to naturally fermented soy sauce.
Below are some tips on how you can choose the most natural and healthy soy sauce.
1. Stick to Naturally Fermented Soy Sauce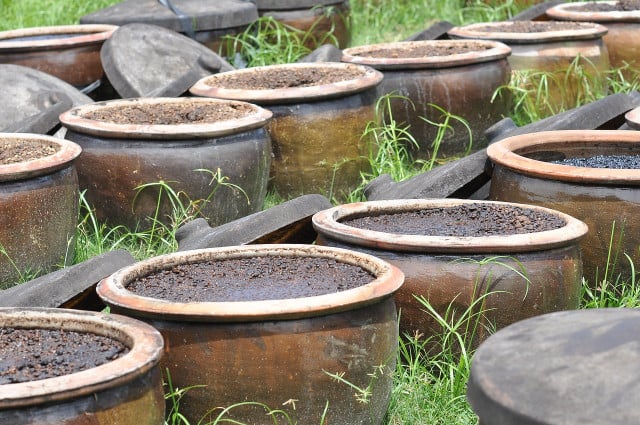 Do your best to seek out naturally fermented soy sauces (like this artisanal Japanese soy sauce from Kishibori Shoyu available on Amazon**).
The downside of naturally fermented soy sauces is that they are more expensive than their rapidly produced counterparts as many naturally fermented soy sauces take at least several months to ferment if not several years. The taste of naturally produced soy sauces is superior in flavor and depth, and you can avoid many of the most detrimental health effects of non-brewed produced soy sauce.
Restaurants and fast-food chains are more likely to offer non-brewed brewed soy sauce, so be mindful of that when eating out. By purchasing a higher quality, you can control your diet and stick to healthier ingredients.
2. Buy Salt-Reduced Soy Sauce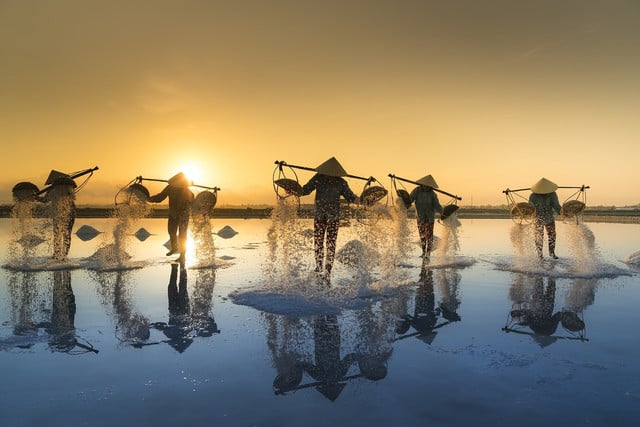 No matter the production technique used, soy sauce can be bad for you because of its high sodium levels. Depending on your diet, current health, and genetics, limiting the amount of soy sauce or only using salt-reduced varieties, which often contain at least 50 percent less salt than typical soy sauces, may be helpful.
This is specifically relevant to those at risk of high blood pressure or heart disease because high intakes of sodium have been linked to higher blood pressure, especially in salt-sensitive people. High blood pressure can lead to heart disease and other diseases like stomach cancer.
Soy sauce isn't bad for you if you regularly follow a healthy diet, eat fresh fruits and vegetables, whole grains and limit your consumption of processed foods. That being said, it should still be consumed in moderation. Be sure to consult your doctor before consuming soy sauce if you have questions or concerns about the health effects it can have on you.
3. Beware of Additional Ingredients in Soy Sauce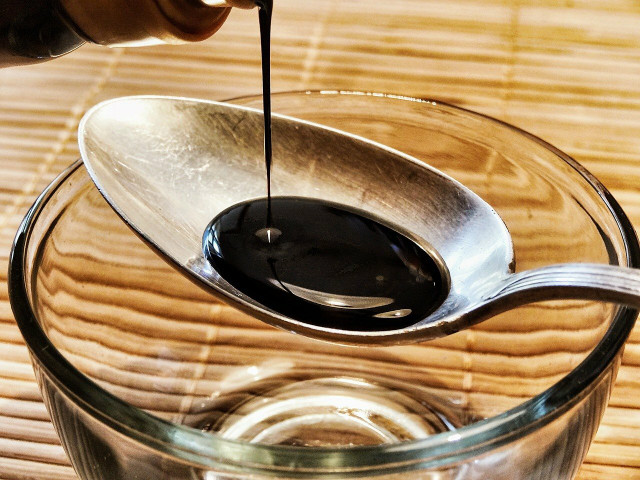 Soy sauce doesn't have to be bad for you, but you'll want to look closely at the label. The ingredients of 'healthy' soy sauces should be minimal and limited to soybeans, wheat, salt, and mold cultures in most cases.
Ingredients to watch out for in soy sauces include:
Caramel coloring
Natural Flavors
Artificial Flavors
Food coloring
Sweeteners like molasses, refined sugar, corn syrup, etc. Sweet soy sauces can be used sparingly in some sauces and only if they are traditionally brewed and should not be used as a condiment.
4. Opt for Gluten-Free Soy Sauce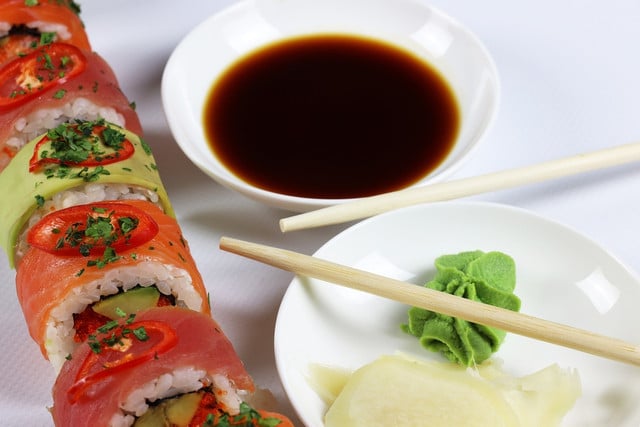 Soy sauce isn't bad for you if it contains gluten unless you're living with certain health conditions like:
Celiac disease
IBS
Wheat allergy or sensitivity
Luckily, gluten-free soy sauce options are now popular and widespread. Tamari has smaller amounts of wheat than typical soy sauces and can also be found in a gluten-free version. It's important to double-check the ingredient labels for wheat and look for soy products certified explicitly as gluten-free.
5. Pick Organic, Non-GMO, and Fair-Trade Soy Sauce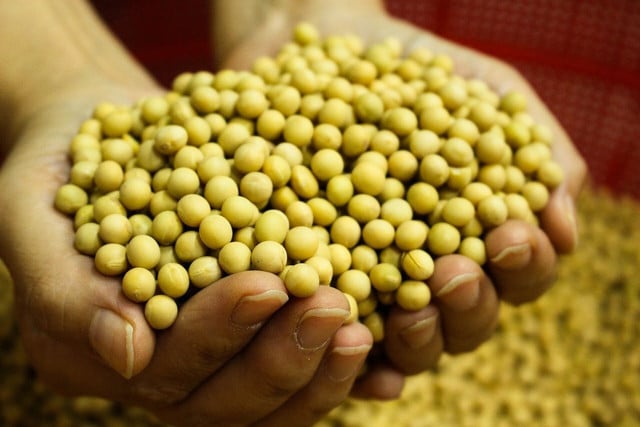 While soy plantations in Brazil are believed to directly exacerbate deforestation in the Amazon, the majority of the crops from these are used for animal feed. This means that the consumption of soy products in themselves is not nearly as unethical as the consumption of animal products from factory farms which have a much higher carbon footprint and requires a greater amount of soy for feed.
To ensure your soy sauce isn't bad for you, or the environment, always source non-GMO, organic, and fair-trade soy products. This helps to increase demand for soy plantations that don't harm the environment with pesticides and pollutants and that treat their workers fairly, as agriculture remains one of the most exploited industries.
Chinese vs. Japanese Soy Sauce: What's the Difference
There are many different types of soy sauce. However, modern variations are typically made following the Chinese or Japanese style. Neither style of soy sauce is bad for you, it just depends on your taste and dietary restrictions. Even within these styles, there are several different color and flavor variations. Generally speaking, these are the characteristics of the most common types:
Chinese Soy Sauce
made entirely with soy
saltier and bolder flavors
more compatible with mature or seasoned palates
Japanese Soy Sauce 
made with a balanced combination of soy and wheat
sweeter and subtler flavors
widely accepted by most palates
Read more:
Important Information regarding Health-related Topics.
** Links to retailers marked with ** or
underlined orange
are partially partner links: If you buy here, you actively support Utopia.org, because we will receive a small part of the sales proceeds.
More info
.
Do you like this post?
Thank you very much for voting!