Apple peels are too good to waste; they're full of vitamins and flavor. Here are five tasty ways to use leftover apple skins instead of throwing them away.
Recipes that include apples, like unsweetened applesauce or vegan apple pie, often call for peeled apples — but that doesn't mean you have to throw the leftover apple peels away. There are countless great ways to use apple skins that give you your daily dose of vitamins and fight food waste. 
Here are a few simple ideas to start:
Lay the apple peels over nut butter or regular butter on bread.
Chop the apple skins and add them to salad.
Add to smoothies or muesli.
If you're looking for more of a project, check out more ways to use leftover apple peels below. 
1. Use Apple Peels for Fruit Chips
You can eat apple chips by themselves or add them as a crunchy topping to salads, smoothie bowls, or muesli. Apple chips are often made with apple slices, but you don't need the fruit's flesh to make this healthy snack. You can easily make them using only apple skins. Here's what to do:
Instructions:
Cut the apple peels into relatively even-sized pieces.
Toss them in a bowl with cinnamon and sugar. As a rule, use about one teaspoon of cinnamon and one tablespoon of sugar for every 5-7 apples worth of apple peels.
Spread out the apple skins on a baking sheet lined with baking paper.
Bake the apple peels at 300°F for 15 to 20 minutes with convection.
Let the apple chips cool down completely and store them in an airtight container.
Tip: Do you know what kind of cinnamon you usually buy? Learn about the different types of cinnamon before choosing which one to use for your apple chips.
2. Make Homemade Apple Tea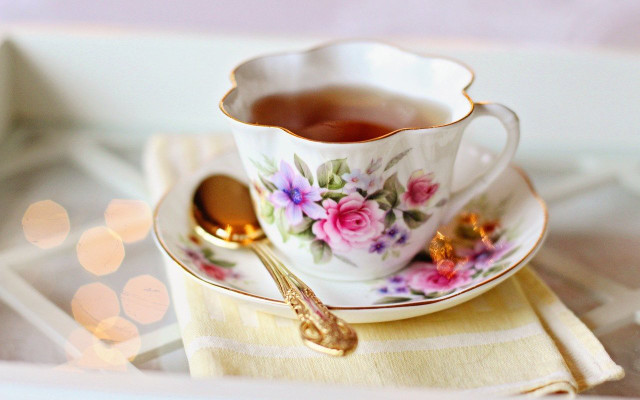 Apple peels are great as an ingredient in tea mixes. Try making this tea mix to keep you warm and toasty on cold afternoons.
Instructions for Your Winter Apple Tea Mix:
Lay the apple skins out on a dry kitchen towel. Ensure they are spread out so that none touch the others.
Let the apple peels dry. You can bake them slowly in the oven on low heat or lay them on a heater.
When the apple skins are completely dry, chop them into small pieces and add cloves, cardamom, and crushed cinnamon sticks.
To make one cup of tea, pour hot water over about two teaspoons of tea mix. Brew for five to ten minutes.
3. Use Apple Peels as Natural Air Freshener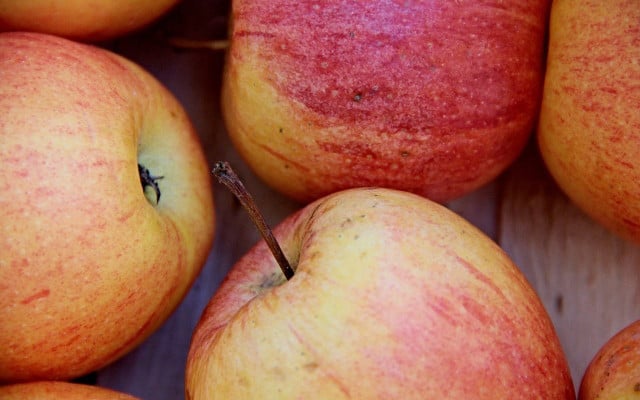 Apple skins aren't only useful in the kitchen but can also add a pleasant fragrance to a room or closet. 
To freshen the air in a room, pour boiling water over a handful of apple peels in a bowl. Place the bowl in the middle of the room or on a heater so the scent can disperse throughout the whole room.
To keep your clothes smelling nice, dry the apple skins in the sun, oven, or on the heater and fill them into a small cotton sack or wrap them in a thin towel. Lay the sack or the towel between the clothing in your drawers, or hang it in your closet.
Tip: If you have too many apple peels, try freezing them so you'll always have them on hand later when you need them. 
4. Make Alcohol-Free Cider Made with Apple Skins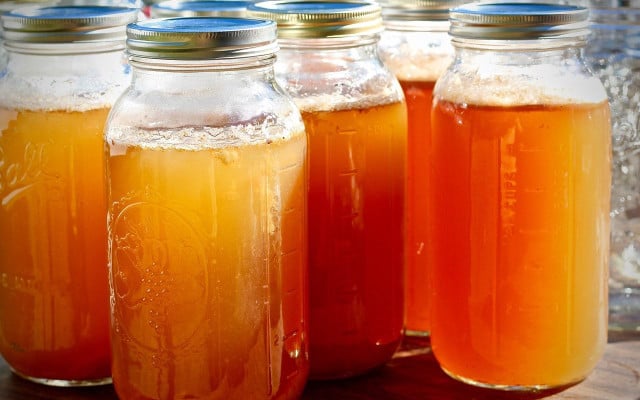 All you need to make apple cider are the peels and a few spices. Follow these easy steps to make this kid-friendly, cold-weather treat. 
Ingredients:
Peels from about 15 apples
4 cinnamon sticks
4 cloves
3 star anise
2 orange slices with peel
Instructions:
Add the apple peels to a large pot and pour the sugar over them.
Add the cinnamon sticks, cloves, star anise, and orange slices to the pot. You can fill them into a loose tea bag to make them easier to remove later.
Cover the ingredients with water and let simmer on medium heat, uncovered, for about one hour. Stir regularly.
After an hour, cover and let simmer on low heat for an additional two hours and then let cool.
Remove the spices and the orange slices and puree the cider using an immersion blender.
Line a sieve with a cheesecloth or a thin kitchen bowl and pour the apple cider mixture over it to filter out any leftover larger chunks.
Enjoy warm or cold. Keeps for up to one week refrigerated.
Tip: If you want to mix it up, add rosemary or cranberries to your cider. 
Want to learn more about sustainability and the environment? Follow us on Instagram or Twitter!
Read more:
** Links to retailers marked with ** or
underlined orange
are partially partner links: If you buy here, you actively support Utopia.org, because we will receive a small part of the sales proceeds.
More info
.
Do you like this post?
Thank you very much for voting!