A homemade foot soak is a relaxing way to pamper yourself and your feet, without breaking the bank. Read on to find out how to make your own natural foot soak at home.
A homemade foot soak is a relaxing way to unwind at the end of a long day. Not only are foot soaks relaxing, they can also be used to treat different skin conditions such as dry skin, itchy feet, or for a foot detox.
Before doing a foot soak it is important to check the condition of your feet. If the soak requires essential oils, make sure you do a skin test first to check for allergies. Put a small amount of the oil (diluted with a carrier) on the top of your foot, if there is no reaction within twenty-four hours, the oil is safe to use.
Next, you need to check your feet for open wounds such as broken skin or cuts and scrapes. If you have any open wounds it may be better to wait until they are healed before you do a foot soak, so as not to get them too wet or cause infection.
For all of the foot soaks below you will need a washing-up bowl big enough to put both feet in, a towel to put under the washing-up bowl to catch any spillages, and another towel to dry your feet on afterward. Next, fill the washing-up bowl with enough warm water to sit just above the ankles. The temperature should not be too hot, between 92 and 100°F. Put your washing-up bowl in front of a chair and get ready to relax!
Read on to choose the best homemade foot soak for you.
1. Achy Feet Foot Soak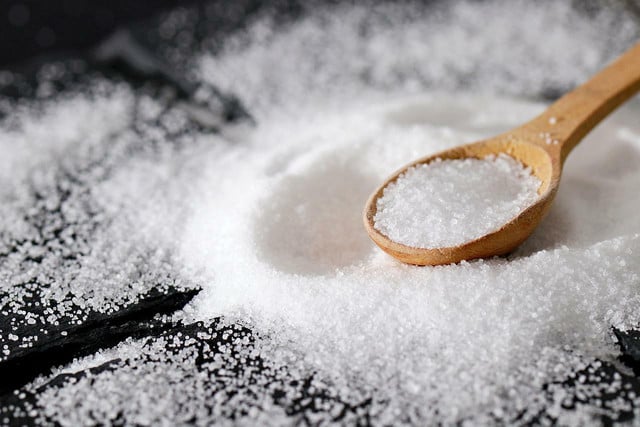 This foot soak is really simple, but effective. A good one to choose after a long day at work or after a long run or hike. Some studies have found that small amounts of magnesium can be absorbed from the Epsom salts in this foot soak. A lack of magnesium can cause muscle cramps or aches.
Simply dissolve half a cup of Epsom salt in a washing-up bowl of warm water and soak the feet for about twenty minutes.
2. Itchy Feet Foot Soak
Itchy feet can be caused by eczema, dry skin, or athlete's foot — a foot soak can relieve itching symptoms.
Just mix a quarter of a cup of baking soda into a washing-up bowl of lukewarm water. Soak the feet for about fifteen minutes and then dry with a towel. To lock in moisture afterward, apply an oil-based moisturizer to the feet.
3. Dry, Sensitive Skin Foot Soak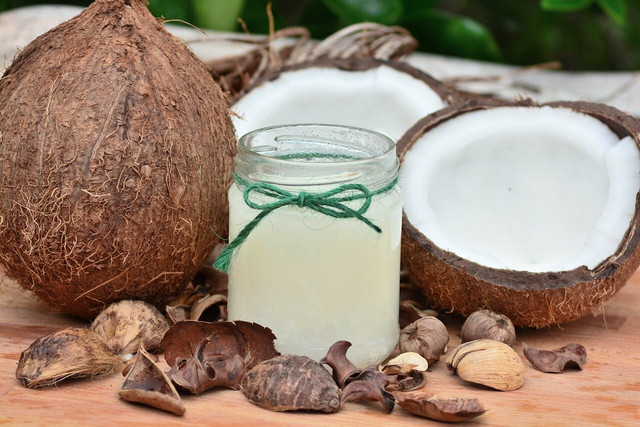 Coconut oil is a good moisturizer and can assist in preventing dry skin on the feet, it also has soothing properties, making it a great choice for those with sensitive skin. Using bath oil can improve skin barrier function, so this is a great foot soak for those with dry skin.
Add several tablespoons of coconut oil to a washing-up bowl of warm water and soak the feet for fifteen minutes.
4. Relaxing Foot Soak
Adding essential oils to your foot soak can make you feel more relaxed. Geranium oil is used to treat stress and anxiety and lavender oil and roman chamomile are useful for treating insomnia. The latter can be used in the evening, to assist with sleep.
Combine a tablespoon of carrier oil (such as grapeseed oil) with five drops of your chosen essential oil and then pour them into a washing-up bowl full of warm water along with half a cup of Epsom salt. Soak the feet for fifteen minutes.
5. Exfoliating Foot Soak
It is a good idea to soak your feet before you exfoliate them with a pumice stone or foot file, as soaking will make the skin softer and easier to scrub.
Just pour a cup of apple cider vinegar into a washing-up bowl full of warm water and soak the feet for ten minutes. 
6. Foot Detox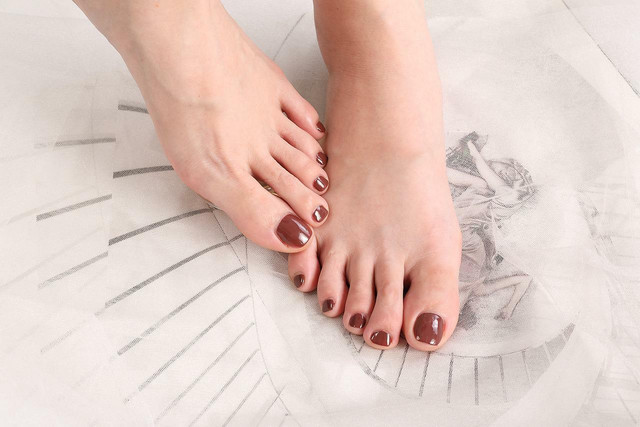 Some people believe that a foot detox can remove heavy metals and toxins from the body through the feet. It is claimed that a foot detox can reduce swelling, help weight loss, improve mood and relieve stress, however, research on foot detoxes is inconclusive.
Simply dissolve a cup of baking soda and a cup of sea salt in a washing-up bowl full of warm water. Soak the feet for thirty minutes.
Read more:
Important Information regarding Health-related Topics.
** Links to retailers marked with ** or
underlined orange
are partially partner links: If you buy here, you actively support Utopia.org, because we will receive a small part of the sales proceeds.
More info
.
Do you like this post?
Thank you very much for voting!