Many people rely on powders as their main source of protein for the day, but there are healthier and more diverse options. Let's look at some protein powder alternatives.
Protein powder is a convenient way to increase protein intake and has become a staple for many, especially in the fitness world. It is often used to build muscle and help with post-workout recovery.
However, many people don't necessarily like the taste of protein powders. They are processed foods, and some contain added sugars or artificial sweeteners. You might also experience digestive discomfort or allergies to certain types of protein powder – especially if you're lactose intolerant, as many protein powders contain dairy.
Since many protein powders contain dairy, they are not all vegan. Choosing vegan protein sources isn't just good for your health — it's also good for the environment. The hormones in dairy products can lead to negative health outcomes, and dairy production contributes significantly to greenhouse gas emissions.
Why Is Protein Important?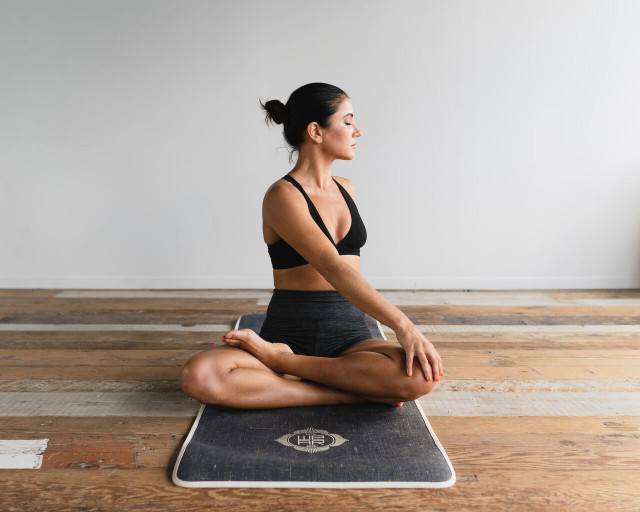 Protein is an essential macronutrient that plays a vital role in the body. It's made up of amino acids, which are the building blocks of the body and is necessary to build and repair cells, create enzymes and hormones and provide energy. Without enough protein, your body can't function properly, leading to problems such as muscle loss, weak bones and a weakened immune system. The Recommended Dietary Allowance (RDA) for protein lies between 0.8 grams and 2 grams of protein per kilogram of body weight.
Of course, animal products such as meat, cheese and eggs contain a high percentage of protein. But given that the animal product industry significantly contributes to global warming (compounded by its connection to deforestation and factory farming), it's always good to try plant-based options. Our list of natural protein powder alternatives contains almost only plant-based protein sources with numerous health benefits.
If you want to know more, you can peruse the other benefits of going vegetarian.
Let's explore our favorite protein powder alternatives that offer similar benefits and are easy to incorporate into quick smoothies and post-workout snacks.
1. Oats: Best Breakfast Protein Powder Alternative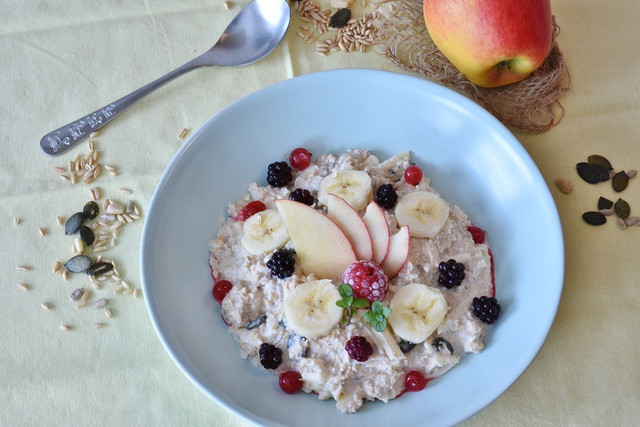 If you're looking for a quick post-workout snack, look no further. Oats are high in protein and can easily be added to smoothies or yogurt. If you're looking for healthy meal prep ideas, soak some oats with plant milk once or twice a week and leave them in your fridge to have overnight oats anytime you like. If you prefer something warm and hearty, prepare porridge instead.
Our favorite overnight oats recipe:
Pour oats and a mix of seeds into a jar.
Add a bit of cinnamon or cardamom.
Add natural sweeteners such as agave syrup or dates.
Add frozen blueberries.
Add plant milk to cover, and let them soak for at least ten hours or overnight.
Whenever you're ready to eat, add some Greek yogurt or soy yogurt and serve with fruit or nut butter.
2. Greek or Vegan Yogurt: Easy Post-Workout Snack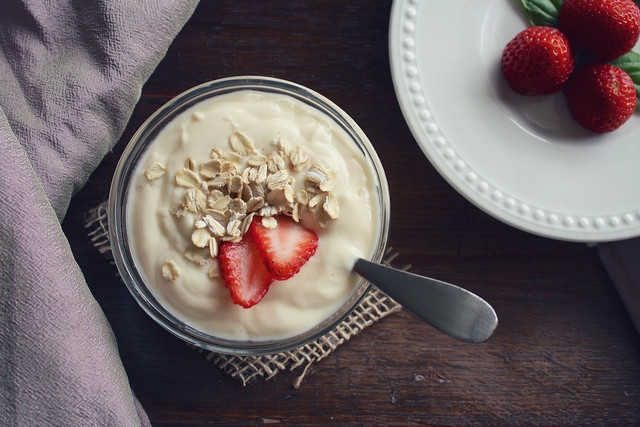 Greek yogurt is one of the most loved and easiest protein snacks for a good reason: Greek yogurts have less sugar and more protein than regular yogurt, resulting in numerous health benefits. With its calcium and magnesium, Greek yogurt supports bone strength, and the probiotics contribute to better gut health.
If you're on a vegan diet, substitute Greek yogurt with homemade vegan yogurt for a quick and easy protein snack, or add a dollop to your post-workout smoothie.
3. Chickpeas or Hummus: Savory Protein Snack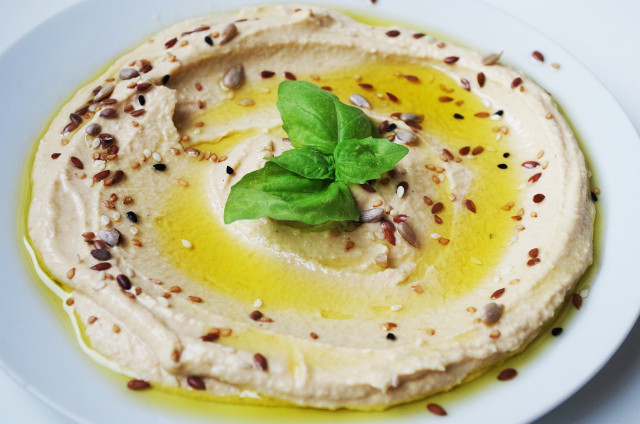 Chickpeas are a vegan staple high in protein and fiber. They're also a good source of vitamins and minerals such as iron and zinc. Chickpeas can be used in salads, stews, or as a side dish.
One of the best ways to use chickpeas is in hummus. You can use it as a tasty and nutritious alternative to butter or cheese on bread or a dip for your veggies between meals. Homemade hummus is easy to make, healthier and cheaper than store-bought hummus. If you're hungry throughout the day, replace cream cheese or butter with hummus to add protein to your diet.
4. Nuts: Best On-The-Go Protein Powder Alternative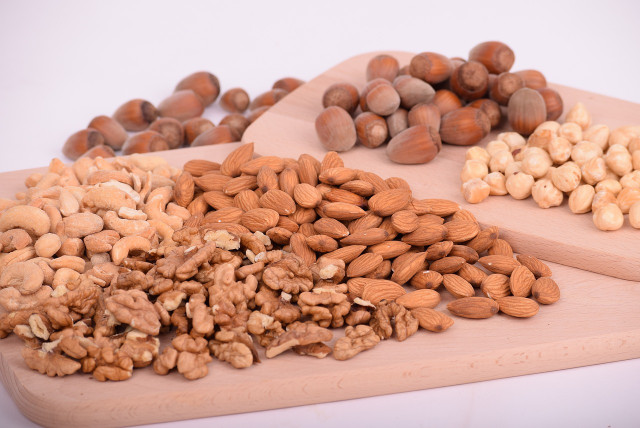 Nuts such as almonds, cashews, and peanuts are a great source of protein and healthy fats. They are packed with vitamins and minerals such as magnesium and vitamin E. Nuts are a great way to increase protein intake by snacking throughout the day. You can also add them to your healthy homemade granola or use them as a topping for yogurt or oatmeal.
Not a raw nut fan? Try spooning some nut butter over your porridge, or dipping apple or pear slices in almond or cashew butter.
5. Seeds: Best Protein-Rich Topping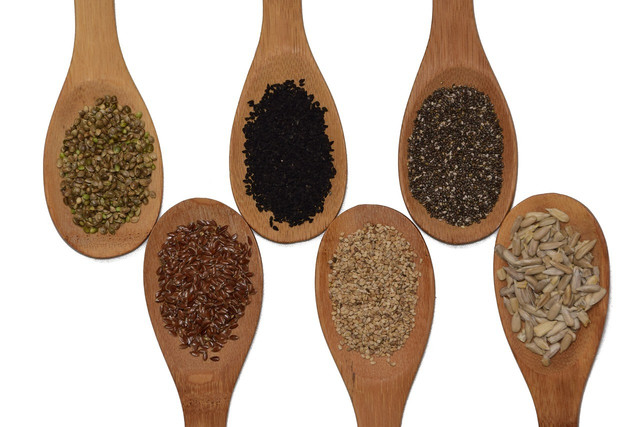 Seeds such as chia, hemp and pumpkin seeds are good sources of protein and healthy fats. Given that their flavors are pretty neutral, they are easy to add to almost every dish: sprinkle some over a salad, mix them in with your homemade energy bars or add them to a smoothie or yogurt.
They're also packed with vitamins and minerals such as magnesium and zinc and make great quick protein snacks on their own, such as a fruity overnight chia pudding.
6. Tofu: Most Versatile Protein Powder Alternative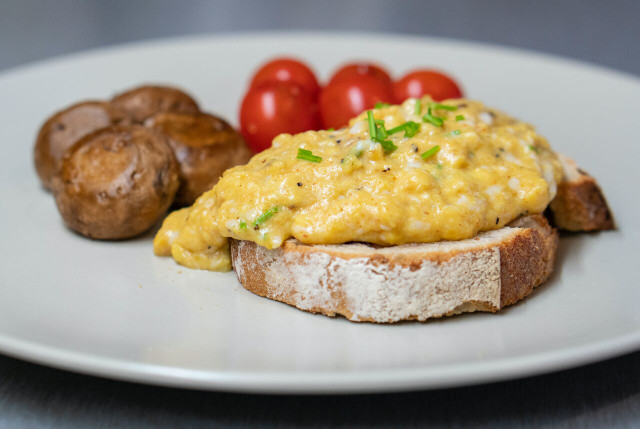 If you're usually a tofu critic, please stop scrolling. If tofu is seasoned right, it can be one of the tastiest vegan protein sources. It is a vegan protein that's made from soybeans. A good source of calcium and iron, tofu can be used for a quick post-workout tofu scramble that serves as a replacement for eggs.
How to make tofu "scrambled eggs":
Crumble the tofu with your hands instead of cutting it. That way, the spices or sauces you add later have a better chance of being soaked up by the tofu.
Season the tofu with turmeric and salt, add some plant milk, and cook the mixture in a pan on medium to high heat. Let it cook, stirring occasionally, for about 10 minutes.
Add vegetables such as mushrooms, spinach or tomatoes.
7. Tempeh: Best Vegan Meat Substitute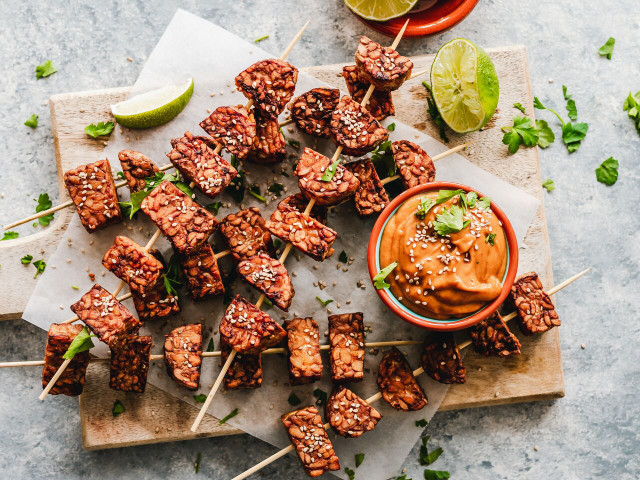 Tempeh is another vegan protein that's made from fermented soybeans. Use tempeh in stir-fries or as a substitute for meat. Tempeh is versatile, depending on how you season it. For example, you can make tempeh bacon. Compared to tofu, it's more crunchy and firm.
Add the tempeh bacon to your vegan tofu scrambled eggs or snack on it between meals for a protein boost.
8. Peas Or Pea Protein: Most Common Protein Powder Alternative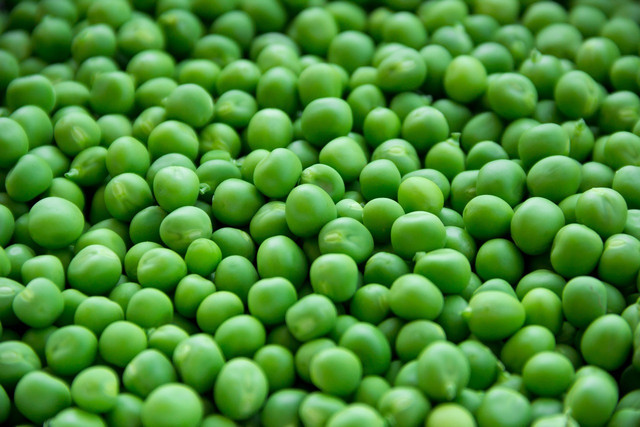 Pea protein is a vegan protein powder alternative made from yellow split peas. It's a good source of protein and can be added to smoothies or used in recipes such as protein bars. Studies even found that pea protein lowers cholesterol and blood pressure.
If you're not a fan of powdered pea protein, try incorporating whole peas into your meals. Add them to your salads, lunch bowls or as a side dish to provide your body with a healthy source of protein.
9. Spinach: Best Protein-Rich Veggie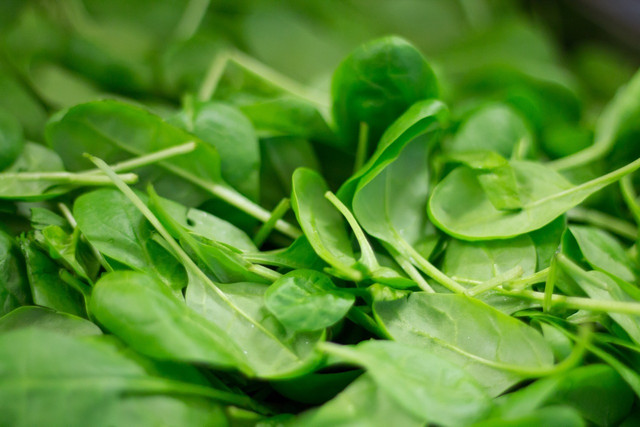 Spinach is a true all-rounder. You can mix it into your salad, your smoothies, or even a pasta dish to provide your body with added proteins. Its taste is very subtle, so most of the time you won't even notice it. Spinach is also high in iron which is great if you are on a plant-based diet.
To make our favorite protein smoothie recipe with spinach, add the following to a blender:
Two handfuls of spinach
A handful of frozen blueberries
Half a banana
Powdered peanut butter (contains much less fat and still has a high percentage of protein)
Some oats or seeds to your liking (that will further increase your protein intake!)
Water and/or plant milk
If you're looking for protein powder alternatives, you have to find the one that best fits your eating patterns, whether you tend to go for smoothies and snacks or full meals. Experiment with different flavors and find the swaps that suit you best.
Read more: 
** Links to retailers marked with ** or
underlined orange
are partially partner links: If you buy here, you actively support Utopia.org, because we will receive a small part of the sales proceeds.
More info
.
Do you like this post?
Thank you very much for voting!