Going vegetarian ever cross your mind? The benefits are plentiful, plus there are countless vegetarian products, recipes, and restaurant options out there to choose from. What's stopping you?
There are lots and lots of reasons why going vegetarian is simply a good choice. For one, a vegetarian diet takes a stand against cruel factory farming and livestock breeding practices common throughout industrial animal agriculture. Plus, it is simply better for the environment overall.
Thinking of making the leap toward less or absolutely no meat? Utopia will fill you in on the numerous benefits to going vegetarian, how best to start transitioning toward a vegetarian diet, and what you should look out for (as well as look forward to) throughout the process.
For those who are ready to go even further: Check out our tips for going vegan.
Why Going Vegetarian is Worth It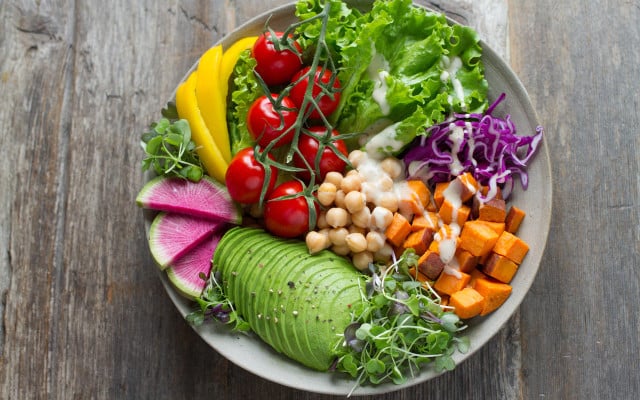 The food industry uses more than 83% of the world's farmland for the production of all sorts of animal products. In addition, livestock farming in particular produces extremely high greenhouse gas emissions and consumes a great deal of water. This all while animals on fattening farms are rarely kept in a species-appropriate manner and are treated with antibiotics on a regular basis.
The good news: Today's food product selection and dining service landscape couldn't be more inviting to those considering making the sustainable switch to a vegetarian or vegan diet. You're guaranteed to find a wide range of vegetarian cookbooks and insightful blogs on the countless benefits of going vegetarian. More and more vegetarian and vegan restaurants are setting up shop in cities, and even the "normal" restaurants are introducing (and also clearly labeling) vegetarian dishes on their menus.
Nevertheless, it's not always easy to alter your eating habits from one day to the next. The following tips should help you get started on your path to going vegetarian.
Utopia's tip: Speciesism: What Does It Mean and How Can We Prevent It?
Gradual Dietary Changes Step-by-Step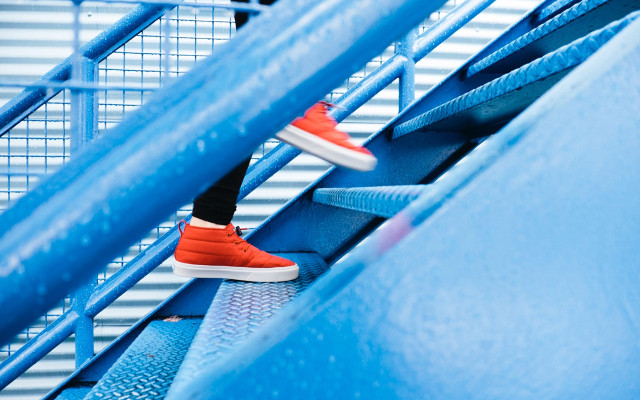 For most people, going vegetarian is much more a process and less an abrupt transition. Because what's the rush? Instead of diving in headfirst, allow yourself some time and start slowly, but be sure to set yourself some concrete goals. For example, add in one or two vegetarian days a week and try to increase those days over time. More precise goals such as these are much more effective than saying to yourself, "I'm trying to eat less meat."
One especially common challenge will be replacing existing eating habits. Instead of steak or chicken pasta, you could try and fill the flavor void with tasty and entirely organic homemade pesto. Or instead of unpacking cold cut sandwiches at lunchtime, why not try your hand at your own DIY vegan spread?
Utopia's tip: Healthy Meal Prep Ideas: Easy Meal Planning Tips
Going Vegetarian Means Getting Creative in the Kitchen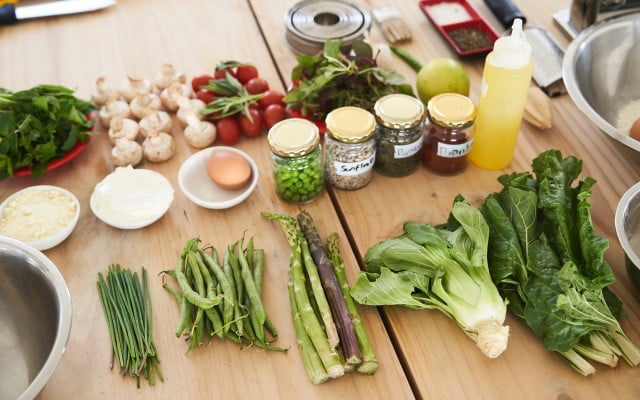 The best way to fully familiarize yourself with vegetarian or plant-based cooking is to do it yourself. Alongside firsthand experience in the kitchen, additional inspiration from vegetarian friends, cookbooks or blogs will help build momentum. You will soon realize that vegetarian dishes can be incredibly tasty and quite filling.
There is a great variety of different cuisines from around the world that offer a wide selection of vegetarian dishes to choose from, including Indian and Italian cuisine. There are also many traditional meatless dishes from many other regions.
You can also substitute meat in many recipes with relative ease. For example, you can prepare a delicious bolognese pasta sauce while using soy, lentils, or mushrooms as a base. How does vegetarian lasagna sound? For those who absolutely crave the texture and look of meat, popular meat substitutes like seitan offer yet another alternative on the path to going vegetarian.
Read more: Healthy Inca Grain? 9 Things you need to know about Quinoa
Proper Nutrition is Key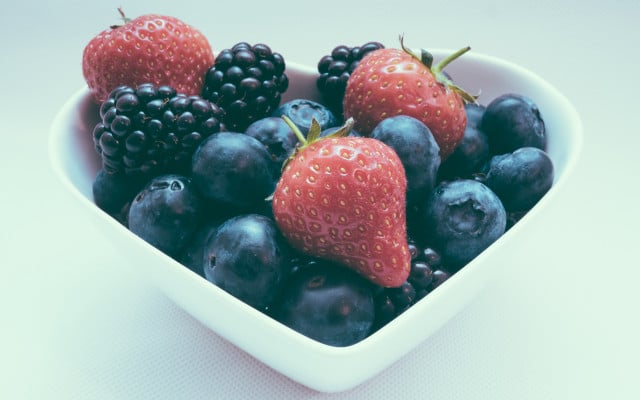 Vegetarians often eat more consciously, however going vegetarian doesn't automatically mean you're eating healthy. The best way to enjoy all the health benefits of going vegetarian is to be sure to consume all the important nutrients in sufficient quantities. Of particular importance are proteins, vitamin B12, and iron. We find these substances in meat in comparatively large quantities, but you can also get them from other foods:
Protein is present in dairy products and eggs and also in many plant-based foods such as nuts, soybeans, legumes, and cereals. Check out Utopia's own guide on Vegetarian Protein for more creative tips on making use of all the nutritional benefits a vegetarian diet has to offer.
You'll also find vitamin B12 in dairy products or eggs. Vegans are often advised to take the vitamin in the form of supplements. However, be sure to consult your doctor before starting any vitamin or supplemental regimen.
Green vegetables such as spinach or Swiss chard and wholemeal products such as oatmeal contain loads of iron. The best way to take in enough iron is to combine with foods rich in vitamin C.
The Benefits of Going Vegetarian Together
Going vegetarian is simply a lot easier and loads more fun when you have companions by your side. Maybe a couple of your friends were also thinking about changing their diet? And if not, you're bound to find people who are willing to cook vegetarian meals or try out new restaurants with you online.
Need Some Motivation?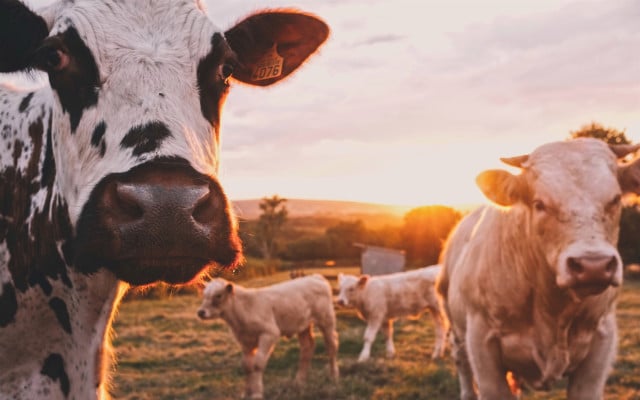 You'll find a wide selection of documentary films and books about why we humans should eat less meat and why we need to put a stop to cruel and careless practices all too common in the meat industry. Take in these books and documentaries and going vegetarian will seem like a no-brainer:
"Eating animals" (2009): Still one of the most famous non-fiction books on the subject. Author Jonathan Safran Foer writes about his extensive research on the world's treatment of farm animals. Although Foer does not explicitly ask readers to become vegetarian, you will likely think very critically about meat consumption after reading the book.
"Earthlings" (2005) chronicles many common practices of some of the largest industries in the world which profit solely off animals. This documentary film explores what would happen if we all suddenly faced the grim reality of animal agriculture. You can stream "Earthlings on Vimeo.
"Cowspiracy: The Sustainable Secret" (2014) is yet another gripping independent documentary film that covers the impact of animal agriculture on the environment and examines its role as a catalyst of climate change. You can watch Cowpspiracy on Netflix.
Looking for more intriguing environmental films to spark your curiosity? Check out Utopia's 10 Must-Watch Environmental Documentaries.
This article was translated from German to English by Evan Binford. You can view the original here: Vegetarier werden: Einfache Tipps für Einsteiger
Important Information regarding Health-related Topics.
** Links to retailers marked with ** or
underlined orange
are partially partner links: If you buy here, you actively support Utopia.org, because we will receive a small part of the sales proceeds.
More info
.
Do you like this post?
Thank you very much for voting!