Can you freeze cooked rice? Yes, once you have the know-how. Learn how to freeze rice and find inspiration in our recipes for ways to use it afterward.
Rice is a popular ingredient in cuisines around the globe and is seen as a pantry staple in many kitchens.  The vast majority of people purchase rice uncooked and then tend to make more than necessary as part of their meals. Did you know you can freeze rice? 
Cooked rice can be frozen quite safely. The cold will stop any bacteria in its tracks, more so than keeping it in the fridge. Once frozen, cooked rice can be kept in the freezer for up to a month. Frozen cooked rice can be re-heated straight from frozen or can also be thawed before cooking.
As an aside, if you're wondering….you can also freeze uncooked rice. It might sound like a peculiar thing to do but it's a great way to store rice long-term. This is the same for all colors of rice, but the darker ones, in particular, will benefit the most, as the oils in the rice stay intact.
Can You Freeze Cooked Rice?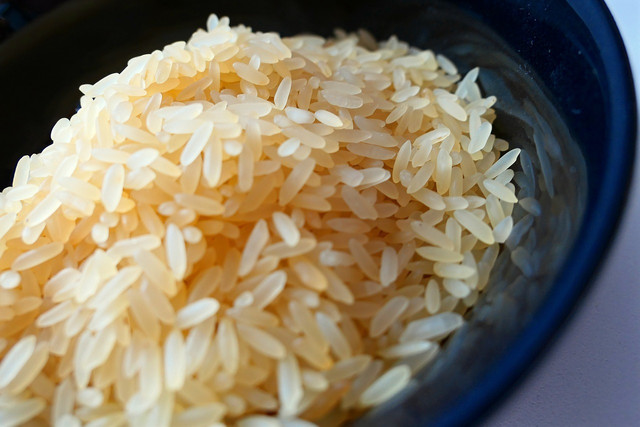 Many food items can be frozen to reduce food waste, and to maintain freshness and taste. Rice is one of those ingredients a lot of people are not sure about when it comes to freezing, along with some other candidates, such as peanut butter, onions, sauerkraut, grapes, oat milk, and even cupcakes.
The main reason you may wish to freeze cooked rice is, as mentioned, to stop the growth of harmful bacteria, which may cause food poisoning. Uncooked rice already contains spore-forming bacteria (Bacillus Cereus). When rice is cooked, this bacteria is killed off. The spores, however, are heat resistant, meaning that they remain in the rice. Once the rice has cooled, the bacteria begin to grow again. Freezing the rice doesn't allow the spores to grow back, making it a safe practice.
You may also freeze rice so that you can batch cook, making meal prep a little simpler down the line.
How to Freeze Cooked Rice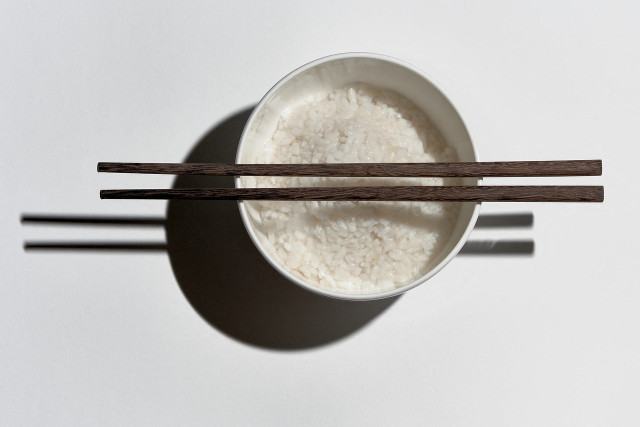 The key to freezing cooked rice is timing. For best results, you'll want to freeze your cooked rice as soon as it is completely cold.
What you'll need:
Cooked rice
A shallow container or baking sheet (if using a baking sheet, use a parchment paper alternative too)
A reusable freezer container
Instructions:
Place the rice in a shallow container, or thinly spread it on a baking sheet lined with parchment paper.
Allow cooling, either for around 20 minutes at room temperature or preferably, for 10-15 minutes in the fridge.
Placed the completely cold rice into your freezer container.
Remove as much air as able, if using freezer bags, and seal.
Label with the date, and freeze, for up to 1 month.
Is Freezing Rice a Sustainable Option?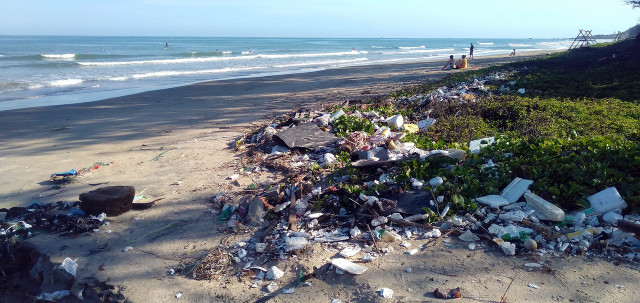 It can be. As with any other tips to help the planet, it's often all about the choices we make. Switching to environmentally friendly products in the household is a more sustainable and positive practice.
The main tip is to avoid plastic where possible and switch to sources that have less negative environmental impact. Instead of using plastic bags, wraps, and containers, you can look at other options, which you can then use for many other purposes too. Alongside this, plastic may also leach chemicals into the food kept in it, which is another reason to ditch plastic.
As an alternative to plastic, you could try using glass containers (which you can freeze — just use thick glass that can handle expansion). Reusing jars from pickles or pasta sauces is also a great way to cut back on waste – just allow a little empty space at the top. Stainless steel containers are a popular alternative to glass as they won't shatter if you accidentally overfill them.
Recipe Ideas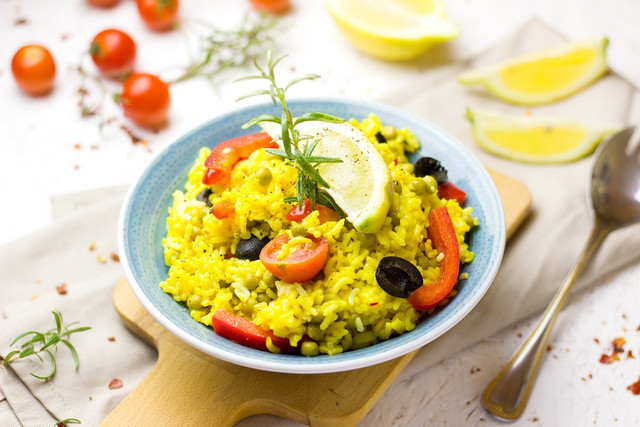 You can reheat frozen rice straight from frozen or you can thaw it prior to use, but it's really not necessary. If you are thawing your rice, you can break it into chunks and defrost it in a microwave on high heat for 2 minutes. Alternatively, you can use the stove, by adding the rice to a pan with a couple of tablespoons of water and cook on low heat, adding extra water if needed to avoid sticking or burning.
Either using from frozen or re-heating first is best, as just letting frozen rice defrost at room temperature or in the fridge can give it a gummy texture.
You can then cook the rice to your preference, as a side dish, such as this quick veggie fried rice dish or this mango sticky rice.  Or add to a more detailed dish, such as this congri rice, or Indian breakfast rice. Just make a note to add a little longer to the cooking time if adding frozen rice to a dish, to give it time to thoroughly cook. Here are some more ideas for what to do with your leftover rice.
So can you freeze cooked rice? Yes. You can also freeze plenty of other things, aside from the ones discussed earlier. Have you ever thought about freezing tofu, mashed potatoes, salsa, and soups (here are 30 soup ideas and tips for freezing soups)? Or maybe make a taste-tingling risotto, like this vegan mushroom risotto dish, and then freeze that for another day. The choice is yours.
Read more:
** Links to retailers marked with ** or
underlined orange
are partially partner links: If you buy here, you actively support Utopia.org, because we will receive a small part of the sales proceeds.
More info
.
Do you like this post?
Thank you very much for voting!
[contextly_main_module]