Eco-friendly gifts can be homemade, but often we don't have the time. Check out these last-minute sustainable gift ideas — your friends and family will love them!
Every year it's the same: It's almost Christmas, Mother's Day, or our best friend's birthday and we've forgotten to get a present. Last-minute selections can make this oversight awkward and obvious. Not this time! Here are our top recommendations for eco-friendly gifts that are readily available on short notice. A well-chosen sustainable gift can be a thoughtful and useful choice.
1. Eco-Friendly Gift Ideas: Reusable Water Bottles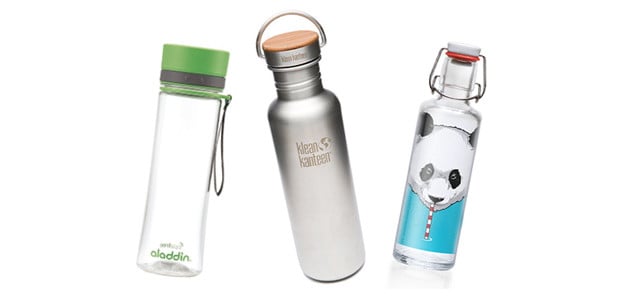 A reusable water bottle is a must-have accessory for any responsible consumer. It's a sign that we're fed up with single-use PET bottles and are doing our part to fight the global plastic problem — especially that of plastic in the oceans. Buy funky and fashionable water bottles at any well-stocked sports, outdoor or fair trade store.
Does your friend or family member already own a reusable glass or metal water bottle? No problem. You can go plastic-free in more areas of daily life, e.g. with eco-friendly gifts such as a reusable coffee mug or a stylish new cloth or canvas tote bag.
Just remember: Plastic-free shopping and living is the way to go. Both reusable mugs or bags fit easily into any purse or satchel, so if you have one packed, you'll always be prepared. Whether for that coffee on the go or a spur-of-the-moment grocery run, these eco-friendly gifts simply make life easier.
Be sure to check out Life Without Plastic: Easy Tips for Everyone for even more inspiring ideas for sustainable gift-giving.
Here are some bottles to consider from Amazon**:
2. Donate to Environmental Groups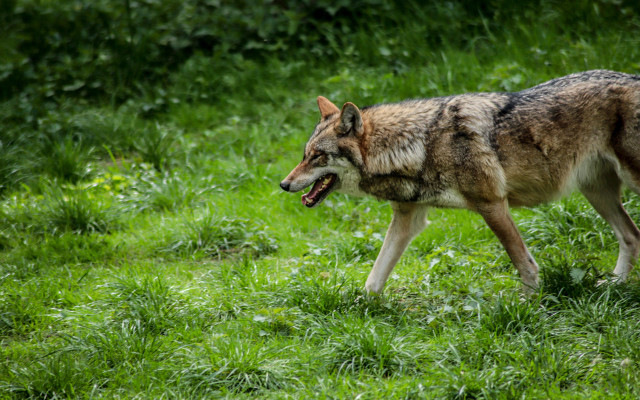 Most of us already have everything we need. If that's the case, a donation to an eco-friendly project in the name of the recipient might be the best gift. It's easy to find an organization or project that is eco-friendly and supports a cause you and the recipient of the gift would stand behind.
Are your friends or family fond of animals? One charitable donation option is the Defenders of Wildlife, a wildlife conservancy group based in the US. They're involved in numerous projects ranging from conversation efforts to protect red wolves, Florida manatees and prairie chickens, to habitat restoration and protection. Defenders of Wildlife accepts one-time donations as well as monthly donations.
Another renowned environmental organization is the Sierra Club. The Sierra Club is the largest grassroots environmental group in the United States, with over 3.5 million members and supporters. The group's goals include clean air and energy, the protection of wildlife and natural resources, and social justice. A donation to this conservancy group makes for an eco-friendly gift to your friends, loved ones and our planet's future.
Further well-known and respected environmental groups and organizations you might want to consider include the Global Footprint Network, the International Fund for Animal Welfare, the Marine Conservation Institute, or the National Audubon Society.
The eco-friendly gift of giving will help to make the world a better place. Look into some donation-worthy environmental groups of your choice today and check off that last-minute gift by tomorrow!
For even more ideas, check out Environmental Organizations: 8 NGOs and Non-Profits Worth Supporting.
3. Eco-Friendly Gifts for Someone Special
There are so many options for sustainable gifts it can be hard to know what to get for which person! However, some people are just easy to buy gifts for.
Does your niece or nephew have a thing for fire trucks? There's an eco-friendly gift option for that! Check out this great BPA-free, recycled-plastic fire truck, available on Amazon**.
But what about your tech-obsessed buddy? It's hard to find a high-tech, eco-friendly gift for them, right? What about this portable power bank and radio (available on Amazon**) — you can charge it with a hand crank and sunlight. It doesn't get much more eco-friendly than that.
4. Eco-Friendly Gift Idea: Annual Magazine Subscriptions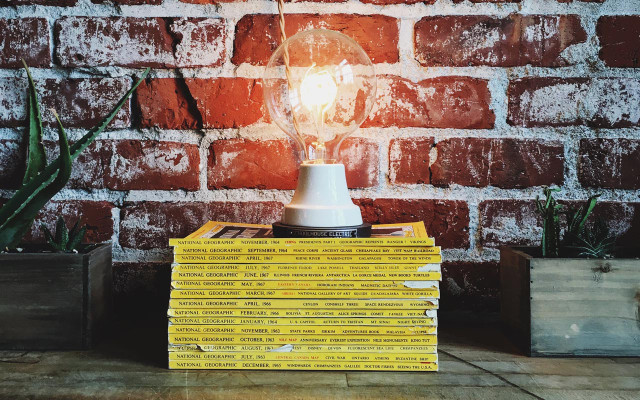 The gift that keeps on giving – share an entire year's worth of information on environmental protection, consumerism, economics or nutrition with an annual magazine subscription. With a subscription to an environmentally focused publication, your last-minute gift brings not only joy to your recipient, but a whole year's worth of new, sustainable ideas straight to their household (or handheld device — an even more sustainable choice).
Subscriptions cost less than you think. They run anywhere from $10-50/year, depending on the magazine. You can also make this gift as eco-friendly as possible by sending your loved one a digital subscription in order to save on paper. Be absolutely sure that the person you're giving the subscription  will actually read it. Otherwise this gift won't be that eco-friendly after all. 
5. Sustainable Gifts For Foodies: DIY Meal Delivery Boxes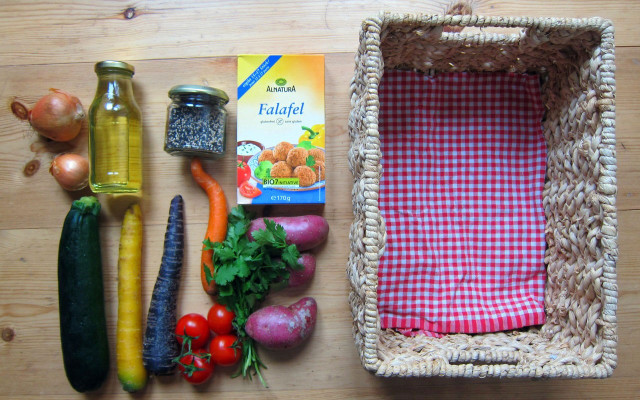 Subscription meal delivery boxes are a popular new trend: Delivery services pre-pack all the ingredients you'll need to whip up a tasty dish and drop them off at your doorstep. However, the ingredients often come from far away and with a lot of plastic packaging. Turn this idea into an eco-friendly gift for your friends and family by putting together your own homemade version of a meal delivery box.
Are your friends big on baking? Here's an idea: Throw together a basket full of tasty ingredients for any number of festive holiday favorites such as a gingerbread recipe, a scrumptious vegan apple pie recipe, or a homemade Lebkuchen recipe (German gingerbread cookies). The possibilities are endless! Keep this creative gift as eco-friendly as possible by only including natural organic ingredients. This way you ensure no harmful chemicals were used in producing any part of your out-of-the-box homemade recipe package.
Since you want to keep ingredients as fresh as possible, it makes sense to pack the box right before you give it – the perfect last-minute eco-friendly gift.
6. Support Your Local Bookstore
A book is a great gift. There's so much variety that you'll be sure to find something suitable for that special someone. And books are pretty eco-friendly, too. They last practically forever and can be perpetually re-gifted once you're done reading them. Of course, it doesn't have to be a thriller or a recipe book: What about a handsome journal to help your friends get organized?
Lots of bookstores, even small independents have the option to order online. Of course, part of the pleasure of gifting a book is finding it! You can find your nearest indie bookstore here.
Utopia's tip: Check out our guide on sustainable Christmas gift-wrapping ideas to make your holiday gift exchange waste-free. These sustainable wrapping techniques will give your presents a personal touch.
7. Organic Chocolate: A Tasty Eco-Friendly Gift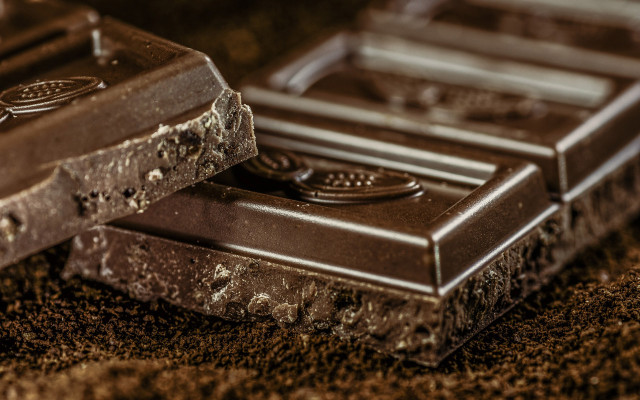 Chocolate makes us happy — it's scientifically proven! This is because cocoa contains substances that improve our mood. The higher the percentage of cocoa in the chocolate, the more noticeable the effect. What better time to give a gift like this than the cold, festive season?
If you're on the lookout for vegan gifts only, read our article Is Cocoa Powder Vegan? Here's How to Tell.
There are lots of sustainable, organic, and free-trade chocolate brands. Here are just a few available on Amazon**: Green & Black's, Equal Exchange, and Alter Eco. Or support your local businesses and find out if you have a producer or retailer of quality organic chocolate in your neighborhood!
8. Plant Some Trees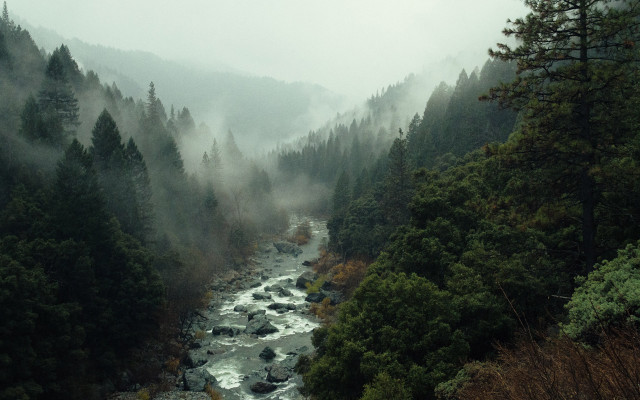 Just one dollar donated to the environmentalist non-profit One Tree Planted does exactly that: plants one tree. The mission of this respected organization is simple: make it easier to help the environment.
One Tree Planted is busy planting trees in more than a dozen US states and three Canadian provinces. Their efforts assist in reforestation after significant losses.
Not only is this non-profit active in the United States, but they're currently planting trees in countries across South America, Asia, and Africa. How's that for an eco-friendly gift idea that keeps on giving?
9. Zero Waste Gifts: Eco-Friendly, Reusable and Sustainable
Nobody wants to give their loved ones something that will either gather dust or, worse, soon be thrown away. So why not choose thoughtful gifts they'll enjoy using over and over? It's a win-win for the planet and our friends and family!
Check out our list of zero-waste products here. There are lots of little things that are perfect stocking fillers, Secret Santas, or just everyday gifts. Reusable food wrap is particularly practical in the festive season, what with all the leftovers! Purely practical yes, but far prettier than plastic wrap. One great option available on Amazon is Bee's Wrap**, made with natural jojoba oil. You can also make your own DIY beeswax wraps.
10. The Most Eco-Friendly Gift of All: the Gift of Time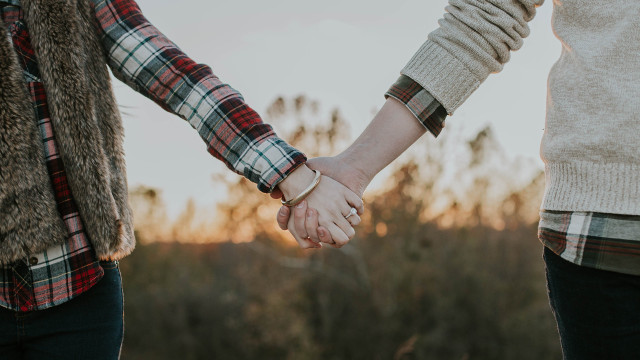 Of course, it's nice to buy nice things. As long as our consumer choices are ecologically mindful and sustainable, there's nothing wrong with that. But the most sustainable — and potentially most thoughtful, seasonal, or romantic — gift of all is to give our loved ones what we value the most. Check out our list of ideas for great ways to give your loved ones the gift of time.
Now, it's not always easy to spend time with our loved ones. We all have busy lives, relatives live far away, and it can seem impossible to coordinate with friends. But just letting someone know you're thinking of them and looking forward to spending time with them could be the best gift of all.
Read more:
This article was translated from German into English. You can view the original here: 15 nachhaltige Last-Minute-Geschenke.
** Links to retailers marked with ** or
underlined orange
are partially partner links: If you buy here, you actively support Utopia.org, because we will receive a small part of the sales proceeds.
More info
.
Do you like this post?
Thank you very much for voting!