Acid reflux plagues many but can be easily soothed thanks to natural herbal teas. Read on to find out the best tea for acid reflux and which other teas can help.
Acid reflux is a common condition that is often treated with the use of harsh medications, but did you know that there are teas that can soothe this inner inferno? Conventional acid reflux and heartburn medications typically provide temporary relief, but their side effects can be problematic. Many of them don't address the root cause of the problem and are therefore not recommended as long-term solutions.
Natural tea remedies, on the other hand, can work to ease symptoms without contributing to any additional unwanted side effects on the body. Want to know what tea is good for acid reflux? Our tea recipe targets multiple consequences of acid reflux, making it one of the best teas you can drink to soothe your symptoms. Additionally, we've found 5 of the best single-ingredient teas you can use in a pinch.
But first, let's learn what acid reflux is and why it happens.
Acid reflux is a common condition where stomach acid travels up into the esophagus. The acid irritates the lining of the esophagus, causing a burning sensation in the middle of the chest. The symptoms may last for a few hours, potentially making the mouth taste acidic and burning the throat.
When stomach fluids remain in the esophagus for long enough to damage the lining, a person may experience heartburn. This can be triggered by various factors such as diet, stress, and certain medications. Many people experience heartburn, but if it occurs two or more times a week, they may have gastroesophageal reflux disease (GERD).
Best Tea for Acid Reflux Recipe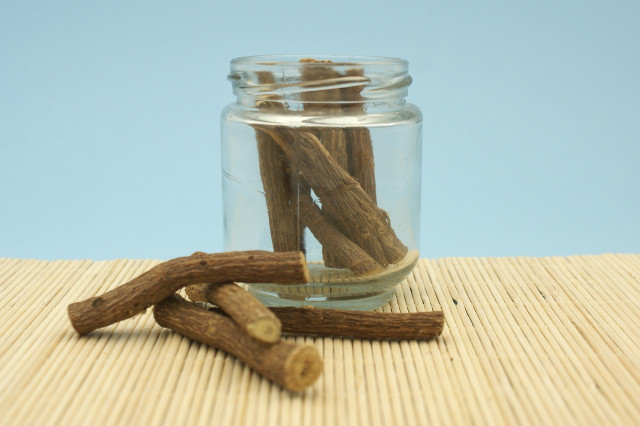 This acid-reflux tea is made with three key ingredients:
Meadowsweet, also known as the queen of the meadow, is a flowering plant that has been used for centuries for its medicinal properties. It contains salicylates, which are similar to aspirin and have anti-inflammatory and pain-relieving effects.
Licorice root has also been used in traditional medicine to treat a range of conditions. It contains compounds that have anti-inflammatory and antioxidant properties, which can help to soothe the digestive system.
Marshmallow root is another plant known for its medicinal properties. It contains mucilage, a sticky substance that can help to coat and protect the lining of the digestive tract, reducing inflammation and irritation.
How to Make the Best Tea for Adic Reflux
Ingredients:
1 tsp. ground meadowsweet
1 tsp. ground licorice roof
1 tsp. ground marshmallow root
2 cups water
Instructions:
Boil water in a pot.
Once the water is boiling, add the meadowsweet, licorice, and marshmallow root to the pot.
Reduce the heat and let the tea simmer for 10–15 minutes.
Strain the tea into a cup and let it cool for a few minutes.
Enjoy your soothing and natural acid reflux tea.
It is best to not boil the tea for too long as this can reduce the potency of the medicinal properties. As for serving, you can add a touch of honey or lemon juice, to taste.
Tip: To make a larger batch, simply multiply the three ingredients, making sure to keep them in equal amounts. This tea will keep for up to 2 years in an airtight container.
What Other Teas Will Work?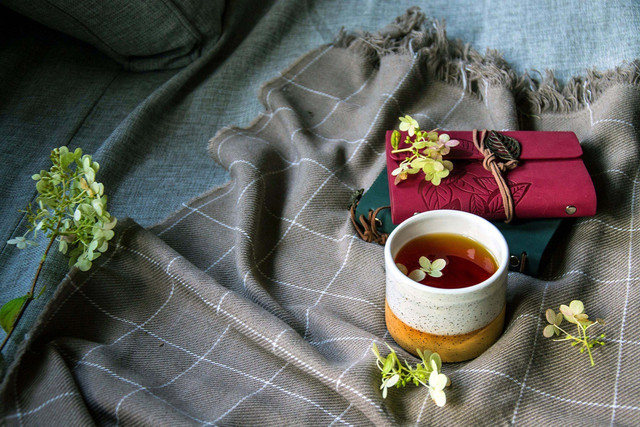 Wondering what tea is good for acid reflux, but you're short on time? There are many herbal teas that can ease the discomfort of acid reflux as well as other ingredients you can find around the house that can help to soothe your acid reflux symptoms. Here are the top 5 best teas for treating acid reflux:
Chamomile tea: A soothing cup of chamomile tea can be a great way to ease the discomfort of acid reflux. Chamomile has many uses as it contains compounds that can help to reduce inflammation and relax the muscles.
Ginger tea: Ginger contains compounds that can help to reduce inflammation and potentially soothe the digestive system, making it an excellent choice for those with acid reflux.
Fennel tea: Fennel has compounds that are often used as a digestive aid, and fennel tea may help with digestion, reducing the symptoms of acid reflux.
Peppermint tea: Peppermint tea can be particularly helpful for those with acid reflux since peppermint contains compounds that can help to relax the muscles in the digestive tract.
Licorice tea: Licorice roots are a key ingredient in our acid reflux treatment tea above thanks to its ability to help reduce inflammation and soothe the digestive system, making licorice tea a good remedy in a pinch.
Although teas can be helpful in alleviating pesky symptoms, it is important to speak with a healthcare professional if you experience persistent acid reflux more than two times a week.
Important Information regarding Health-related Topics.
** Links to retailers marked with ** or
underlined orange
are partially partner links: If you buy here, you actively support Utopia.org, because we will receive a small part of the sales proceeds.
More info
.
Do you like this post?
Thank you very much for voting!