Check out our simple and sustainable DIY wedding decorations ideas and find ways to add glamour and elegance to your special day (without breaking the bank or hurting the planet).
DIY wedding decorations can be just as attractive and romantic as store-bought selections. They can also be inexpensive, easy to make and sustainable. The current state of our planet calls for more mindful and conscious consumerism — the resources we use are directly impacting our environment in many negative ways.
Making your own decorations will also help you save money (perhaps for a sustainable honeymoon). Check out our ideas for eco-friendly decor.
1. DIY Wedding Decorations: Something Old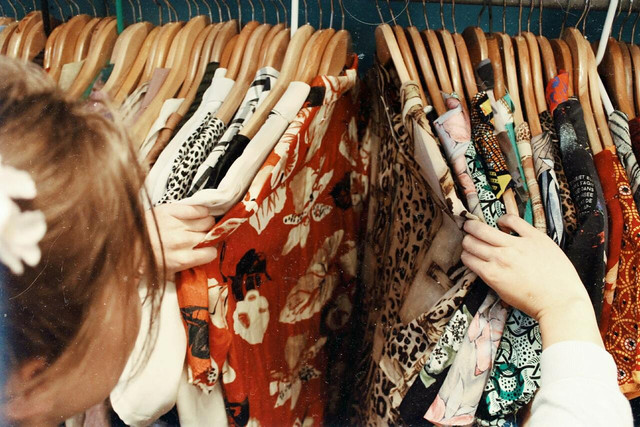 Before your big day, have a good clear-out around the house. As you go through your material possessions, ask yourself do I even need this? If the answer is no — consider transforming it into an elegant DIY wedding decoration. Make a giant pile of all things old and keep reading for more tips and tricks on how to transform most of that pile into a beautiful wedding day.
2. Nothing New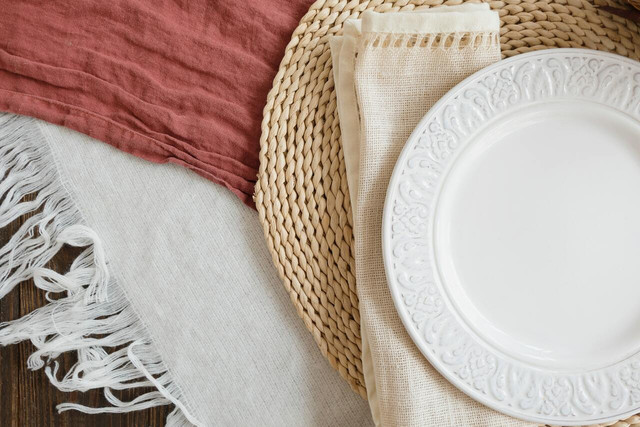 The chances are that the big white dress will be the major fashion statement of the day. But, you probably have lots of fashion statements for DIY wedding decorations catching dust in your wardrobe or linen cupboard. Start by taking out all the items you haven't worn or used in recent months and likely won't again. Creating a minimalist wardrobe will also make room for what the other half might bring over the years too.
Recycle old clothes by making banners, ribbons, bows and other ornate additions to your wedding reception. Lace, satin, velvet and silk are just some of the fabrics that can ooze bridal beauty. You could also cut old bed clothes, net and fabric curtains into matching tablecloths and napkins instead of opting for disposables.
Tie bouquets of flowers, tie bows around chairs or add a splash of texture and color to any corner with your faded old favorites. If you want the perfect color scheme, check out our easy natural dyes for fabric and make sure everything matches.
3. DIY Wedding Decorations: Something Borrowed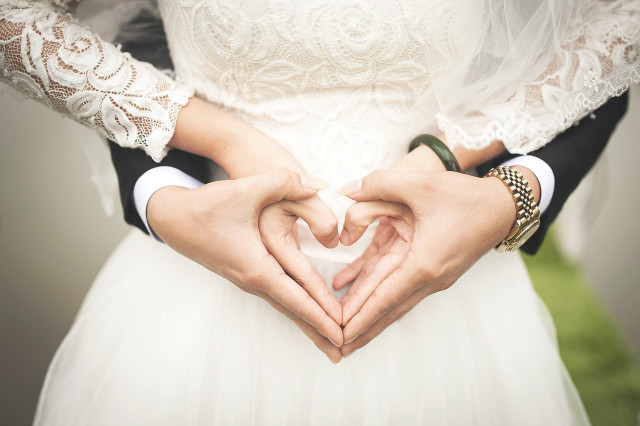 Ask your nearest and dearest to have a clear-out too if you run short of ingredients for DIY wedding decorations. Even ask to borrow items from them for the big day — like vases, ornaments, lanterns, candle sticks and pictures. 
There's nothing like plants and flowers to add a splash of color, fragrance and beauty to your big day — whether indoors or out. Ask your friends, family and neighbors if you could borrow their potted plants — indoor and outdoor —  instead of buying fresh flowers that will likely be discarded after the event. 
4. Something Blue — Or Any Color Of the Rainbow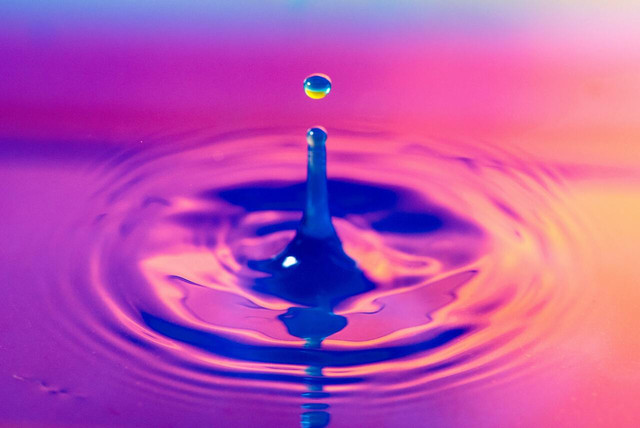 Colored water can be a beautiful addition to many DIY wedding decorations. Look to nature for some non-toxic and biodegradable ways to make colored water instead of buying it, which you can then pour into second hand bottles as decoration or even serve to guests (even better as an ingredient in virgin cocktails). You can achieve fabulously bright hues and naturally bright beauties that do not damage the planet.
To get your desired color, simply boil some collected rainwater and add the foods on our list to your saucepan to get your specific hue. Allow to cool and infuse overnight.
Add beetroot slices for a lively pink.
Add turmeric slices or powder for the perfect spring yellow.
Add paprika for an earthy orange.
Add coffee or tea for a bold brown.
Add matcha tea for a gorgeous green.
Add blueberries or blackberries for a regal purple.
Add red cabbage with baking soda for a bright blue.
Be careful if you are adding fresh flowers to the water — as many of our natural colors will change the pH of the water, which could kill your flowers quickly! 
5. Light Up the Rest of Your Life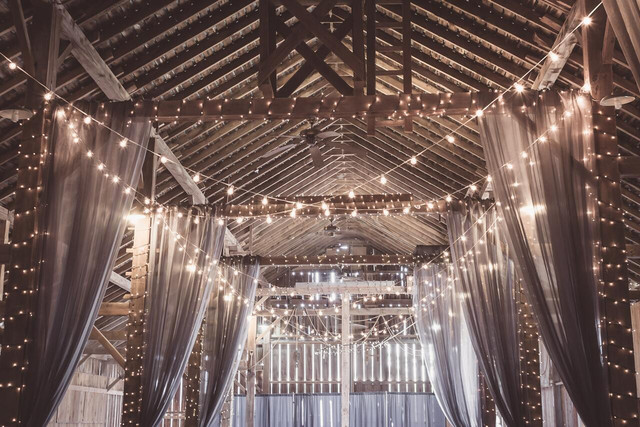 Outside solar lights bring an elegant glow to the garden and could also add some sparkle to your big day without consuming any energy — whether it's an indoor or outdoor event. Just remember to charge them up if you are bringing them inside after dark! Again, if you don't have enough of your own — add them to the something borrowed list.
You could also reuse candle jars or old glass jars from the kitchen. Use them as candle holders to place as centerpieces or as DIY wedding decorations for any corner. You could even make scented candles yourself and pop them into your glassware for a delicate flicker and aroma during dinner. In fact, learning how to make candles from leftover candle wax will make sure you have flickering all day and a way to recycle old candle waste.
Don't go out and buy lighting if it's a magical ambience you're after. Get the most from your festive décor and recycle Christmas lights instead. Drape and scatter them around your garden for the magical fairy-light experience instead of keeping them locked up until December.
6. DIY Wedding Decorations: Extend the Festivities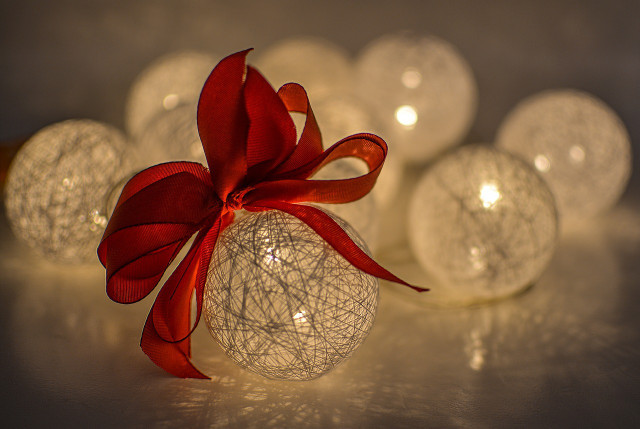 As well as your Christmas lights, your decorations might also add some bling to your perfect day. Recycle bows, baubles and beads to make DIY decorations for your wedding instead of leaving them tucked away until December. Again — go to your something borrowed department if you run a little short.
7. Picture Perfect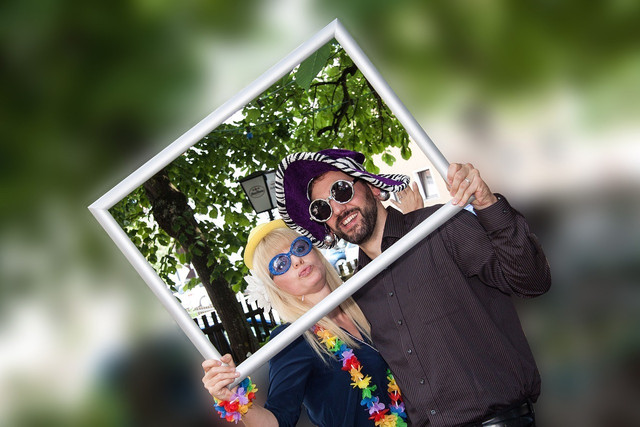 Gather old picture frames from your something old pile. Again, you can borrow frames for the big day too. Place pictures of the happy couple — either together, or separately as children — and use them as DIY wedding decorations. You could even create a picture wall or collage as a feature at your reception.
If you have an old large picture frame, why not create a quirky photo booth? You can use more items from the something old pile — like hats, sunglasses or jewelry — as funny props for the pictures. Old sheets, curtains, pictures or posters could also provide the perfect backdrop.
8. Make Your Own Pinata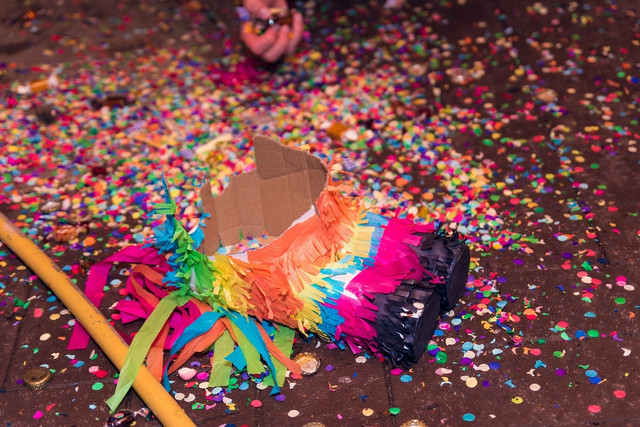 Instead of buying a pinata, you could make your own using old cardboard boxes. Just follow these easy steps:
Choose a shape for your pinata — like a heart or a dove
Draw the shape on one side of a cardboard box and cut it out
Do the same on the other side of the box to make two matching pieces
Cut some long pieces of card to make the sides of the pinata
Fix them in place using masking tape — leaving a hole to fill your pinata with sustainable treats, like homemade vegan gummy bears 
Seal the hole with a light layer of masking tape or recycled paper
Paint your pinata with homemade watercolor paint with natural ingredients
9. DIY Wedding Decorations: Throw the Bouquet Into the Mix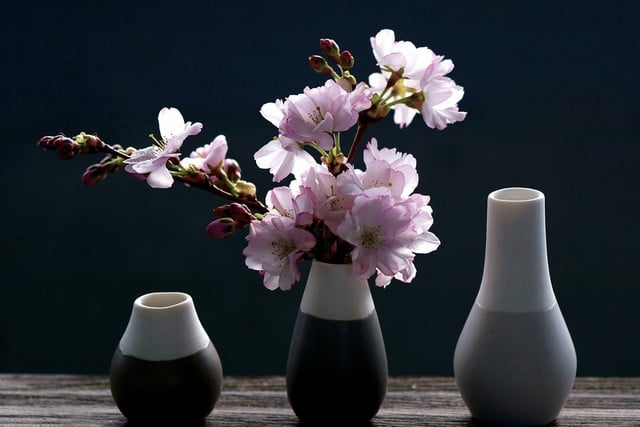 Don't generate unnecessary waste and gather some of nature's most vibrant and attractive offerings as DIY wedding decorations — flowers. Look to your own garden and learn how to make your cut flowers last longer if you want fresh blooms. Again, if you know some avid gardeners, they might give you something borrowed for the day. And use vases from your own home or the borrowed pile instead of buying new ones.
You could also incorporate edible flowers to your DIY wedding decorations and sprinkle them over your plates and meals. Bring a burst of color to your plate and party. Fill old jars and bottles with colored water and add floating floral petals for a blast of vibrancy.
Alternatively, you could dry and preserve any flowers you receive between now and your wedding day. Learn how to dry hydrangeas and eucalyptus — as both hold their shape, color and beauty particularly well after drying. The colorful and crisp petals of different shades of different varieties of flowers will also make ideal confetti that will decompose naturally.
10. Add A Little Sparkle to Your Big Day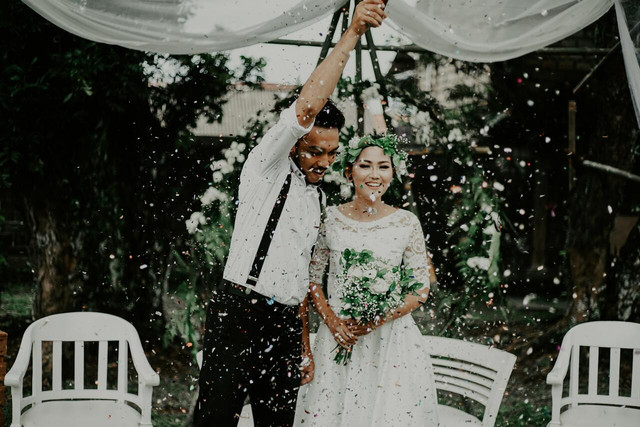 Glitter is traditionally made from a mixture of aluminum and plastic. Our planet is now overwhelmed by plastic pollution — in the forms of microplastics, plastitar and plastiglomerate. Go plastic-free and make your own glitter in a few easy steps:
Preheat the oven to 350 F.
Place a few drops of your chosen food coloring in a bowl and mix in some sea salt.
Spread out the colored salt onto a baking dish and bake at 350 F for 10-12 minutes.
Allow to cool and enjoy the sparkle.
Mix your glitter with dried flower petals or tiny pieces of old, shredded paper to make perfect, biodegradable confetti. Or, sprinkle it anywhere you would like to add a little shimmer and shine.
11. DIY Wedding Decorations: Bring Empty Gifts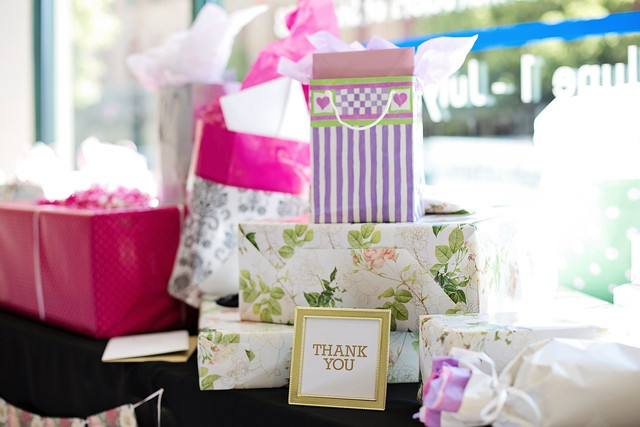 Recycle wrapping paper and some old or empty boxes by creating ornate, mock-gifts to stack as DIY decorations at your wedding. Pages of old books or newspapers might also provide a quirky and vintage effect if that fits with your theme. Use your old fabrics to make elegant bows and ribbons to tie around your boxes.
Alternatively, if you haven't amassed a collection of wrapping paper or old books, use your old fabrics to cover the boxes instead. If you're feeling really adventurous, check out our article on Furoshiki — The Traditional Japanese Method for Wrapping Gifts Using a Scarf or Cloth — for some fabulous designs and ideas.
12. Mother Earth of the Bride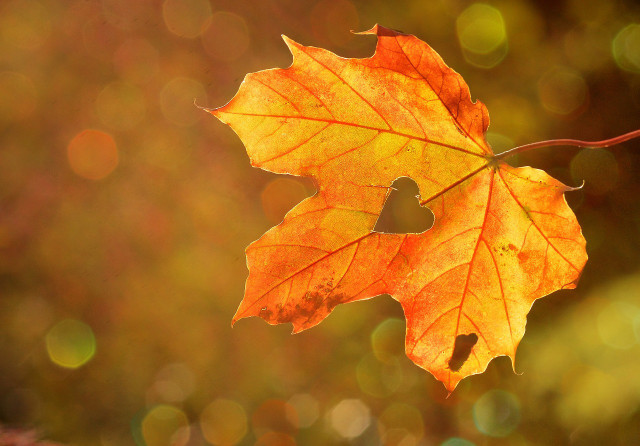 While flowers are usually the first thing that comes to mind when we think color in nature, leaves can also provide a beautiful selection of hues — particularly during fall. Collect and gather a mixture of eye-catching autumnal, earthy and vibrant leaves when they drop from the branches and keep them for your big day. Check out our article on drying and pressing leaves for tips & tricks for preserving their color.
Dried leaves can be added to your floral displays, sprinkled over your tables, used as confetti or placed in old glass jars and bowls. You could also add some pine cones, pebbles, twigs, feathers or other simple — but beautiful — items from outside. If you think that geology rocks — learn how to find geodes and add some crystals to the mix. 
Caution: Always seek permission to remove items from land that is not yours. Also, many people like to return items to their original spot in nature after borrowing them. Keeping respect for Mother Nature at the core of our ethics will always help our carbon footprint — and maybe even guide our morals too. 
13. Powder More Than Your Nose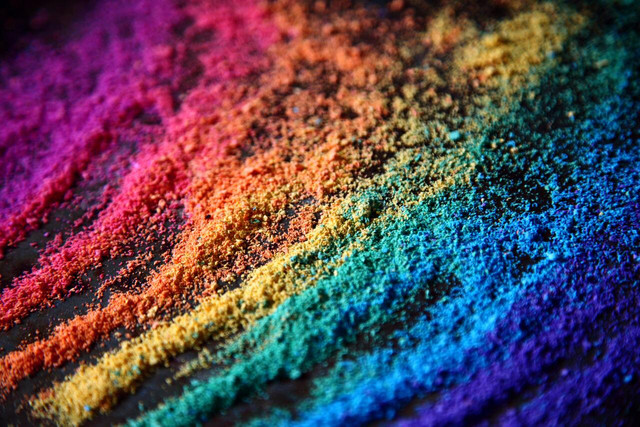 A few sprinkles of colored powder can add a splash of vibrancy to your DIY wedding decorations. Add it to your old glass jars and bottles with items from nature — or even tea-lights and candles.
To make colored powder naturally, simply add just enough of your colored waters to cornstarch or any white powdered sugar substitutes. Do not allow your chosen powder to get too wet. Stir the powder a few times over the next few hours to maximize airflow and drying. Allow to dry completely overnight and you will have your eco-friendly splash of colored powder to sprinkle around.
14. DIY Wedding Decorations: Crack Open Some Bubbly
 If you were thinking of wedding doves on the big day, check out our article on why it's cruel and 4 alternatives. Using a champagne spray or learning how to make bubbles without glycerine will provide a harmless substitute and beautiful DIY wedding decorations. The bubbles might also entertain the kids for a while!
Read more:
** Links to retailers marked with ** or
underlined orange
are partially partner links: If you buy here, you actively support Utopia.org, because we will receive a small part of the sales proceeds.
More info
.
Do you like this post?
Thank you very much for voting!