Eco-friendly phone cases are a great way to customize your phone in both a sustainable and planet-friendly way. However, which brands offer the best options?
Eco-friendly phone case companies are popping up everywhere, and now more than ever consumers are willing to spend the extra cash to go sustainable, according to Forbes. However, plastic pollution from phone cases is causing major problems, with over one billion cases sold each year. Of course, a lot of these cases ultimately end up in landfills and can take a shocking 500 years to decompose. The takeaway? Plastic phone cases are a major source of pollution.  
So, what's the solution? Eco-friendly phone cases. If you're looking to buy a sustainable phone case, this is certainly a great choice. Not only are you keeping your phone protected, but you're also helping to protect the planet and combat plastic pollution at the same time. However, knowing where to start can be tricky. While brands can advertise themselves as being eco-friendly, what is actually in their products? We've put together a list of 7 eco-friendly phone cases for you to enjoy. 
What Makes a Phone Case Sustainable?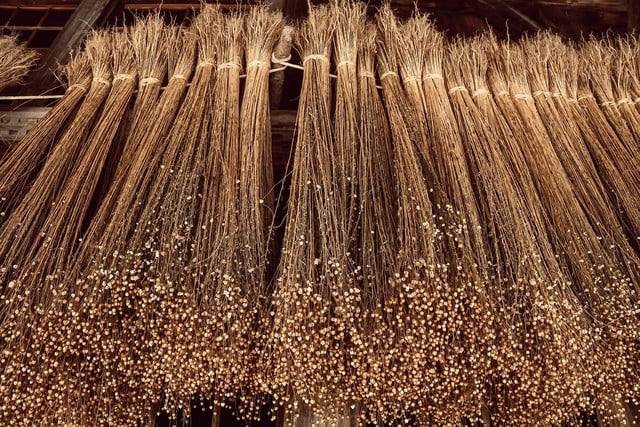 The world of eco-friendly phone cases is packed full of choices. However, what qualities does a phone case actually need to be considered sustainable? 
Sustainable phone cases are usually made from renewable and eco-friendly materials, such as wood, a combination of recycled materials and flax straw, bamboo, corn starch, straw, and wheat. These are the most commonly found materials in cases on the market and are usually sustainably sourced. 
There are also phone cases available made of recycled plastic. While there is good intent behind using recycled plastic, it is ultimately not sustainable. The production process still emits greenhouse gas emissions, and when you are finished with the case, it will be difficult to recycle. These types of cases are considered to be less eco-friendly when compared to compostable and plant-based alternatives, despite being better than newly produced plastic. 
Now you know a little bit more, we'll break down some of the best eco-friendly phone cases available — and there are plenty of cute ones too!  
1. PELA
PELA has become incredibly popular among eco-friendly consumers — and for good reason. The company makes its sustainable phone cases using a mixture of flax straw materials and compostable bioplastic elastomer. This combination of materials allows the case to decompose under the right conditions, making it a great sustainable option. Their cases are also free from BPA, phthalates, lead, and cadmium.
Of course, there are also plenty of cute designs to choose from, which are often updated over time. Some of their current collections include designs inspired by nature, such as plants and birds. If you're looking for something simple, they do clear bumper cases with a colored rim. PELA cases are available for a range of phone brands including iPhone, Samsung, Google Pixel, Huawei, and the OnePlus 9. 
You can find them on Amazon** or on the PELA website.  
2. Eco-Friendly Phone Cases From Wave
Wave is a UK-based company that makes a wide variety of sustainable phone cases available for iPhone, Samsung, and Google phones. Their cases are made out of wheat straw, polybutylene adipate terephthalate (PBAT), and polylactic acid (PLA) which are sustainable and biodegradable materials. This is good news for the environment, as the case can be broken down and re-absorbed back into the environment with minimal pollution.  
Not only are they great value for money, but they also have a whole host of cute designs such as flowers or patterns of colorful fruit. If you want something simple, there are also plain options with pretty carvings, which are available for sale on the Wave website. The brand also offers carbon-neutral shipping, as well as supporting a marine conservation charity and donating 1% of each sale to eco-friendly organizations. What's not to love?    
3. Woodcessories
This eco-friendly cell phone case brand offers a wide variety of cases made from materials such as wood, kraft paper, recycled PET, and recycled plastic, with some cases even using a mixture. They are also lined with vegan fabric and are BPA-free. Like most eco-friendly brands, all of their materials are sustainably sourced. 
Their products are available for iPhone, Samsung, and Huawei. You can find them on Amazon** or on the Woodcessories website.    
4. Casetify: Bamboo Range
The Bamboo Range by Casetify offers a wide variety of designs and colors with their cases. Of course, the sustainable "Ultra Compostable" range is made from bamboo, starch, and biopolymers, much like other eco-friendly phone cases. The materials used in the case allow for it to naturally biodegrade. If you live in the United States, the company even runs a program where you can return your old phone cases, so they can be disposed of or re-used properly.
Their cases fit Samsung, iPhone, Galaxy, and Google phones. You can find their Ultra Compostable range on the Casetify website. 
5. A Good Company: Eco-Friendly Phone Cases
If you're looking for an eco-friendly phone case with a cute and unique design that is budget-friendly, then A Good Company is a great choice. They have plenty of artistic and unique designs, and they are even Vegan Society-certified. Some of their prints include funky marble designs and patterns, as well as some more simple cases.
However, their cases also come with a unique story. They are created using linseed from four local organic farms, which are then turned into pellets before flourishing into a sustainable phone case. Even the designs are painted with organic paint!     
Thankfully, these wonderful cases are available for a variety of phone models from iPhone and Samsung. You can find them on the A Good Company website, and you can even send them back when you're done with them.
6. Eco-Friendly Phone Cases from Nimble
If you're going to opt for plastic, then it's best to do it as sustainably as you possibly can. Meet Nimble — the sustainable phone case brand that makes phone cases from recycled PTU, old phone cases, polycarbonate, and recycled silicone. They even use 100% recycled compact discs. To take things even further, the brand is climate-neutral certified, has recycled over 200,000 pounds of e-waste to date, and provides plastic-free packaging.   
They offer clear and colored cases, however, they only cater to iPhones currently. You can shop their range on the Nimble website.  
7. Reveal
Reveal makes cases from sustainable materials such as wood, bamboo, and cork fabric, making them a great eco-friendly phone case option. Using a phone case with these materials will also help to reduce the amount of pollutive waste that you produce, as wood doesn't contain the same toxic chemicals that plastic does.     
Their cases are available for iPhone for a wide range of different models, which can be found on the Reveal website. Every purchase made goes towards their rePlant program, which plants a tree for each sale. 
If you want to eliminate even more pollutive waste from your life, you can try eliminating plastic in these 7 easy steps. This is a kinder option to consider for both you, and the planet. 
Read more: 
** Links to retailers marked with ** or
underlined orange
are partially partner links: If you buy here, you actively support Utopia.org, because we will receive a small part of the sales proceeds.
More info
.
Do you like this post?
Thank you very much for voting!