National Wildlife Day is celebrated every February 22 and September 4 to honor environmental awareness and those who campaign for or represent it. Read on to learn more.
National Wildlife Day was created to promote environmental awareness and the protection of all life forms on the planet. Endangered species, preservation, conservation and education are all on the agenda. So is highlighting the importance of zoos, animal sanctuaries and wildlife conversations and recognition for those who maintain them. The celebration is not the same as World Wildlife Day, a separate event held in March and supported by the UN.
Lifelong animal lover, expert and advocate Colleen Paige created National Wildlife Day in 2005. On that exact date the following year, world-renowned wildlife expert, environmentalist and TV personality Steve Irwin — better known as the Crocodile Hunter — tragically died following a stingray attack. Paige dedicated National Wildlife Day to Irwin to honor his significant contribution to wildlife preservation and awareness.
Irwin spent his life working with and for wildlife. He brought the beauty of the natural world and the importance of conservation to an audience of millions. To honor Irwin and add to National Wildlife Day's public impact, Paige added Irwin's birthday — February 22 — as a second National Wildlife day to celebrate animals, our connection to nature and to promote environmental awareness.
Why Do We Need National Wildlife Day?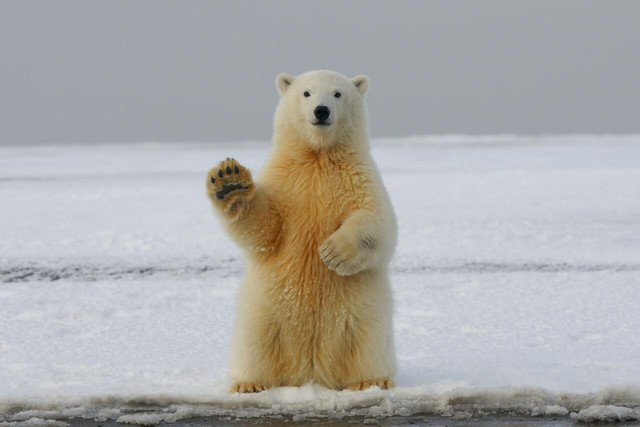 According to the World Economic Forum, biodiversity loss and ecosystem collapse rank higher than weapons of mass destruction and the spread of infectious diseases on the list of global risks of high concern. This risk continues to rise despite campaigns and growing environmental awareness. Many environmental organizations, NGOs and Non-Profits Worth Supporting champion the ethos of National Wildlife Day every day to reverse this trend.
Despite these efforts, the loss of biodiversity and ecosystems has actually worsened by 8.4% since the beginning of the Covid-19 pandemic. According to a 2019 report from the Intergovernmental Science-Policy Platform for Biodiversity and Ecosystem Services:
Up to 1 million species are threatened with extinction globally.
Human actions have significantly altered three-quarters of land and about 66% of oceans.
Plastic pollution has increased tenfold since 1980.
Millions of tons of heavy metals, fertilizer, pesticides, solvents, toxic sludge and other forms of hazardous waters enter our oceans every year.
Human actions have created more than 400 ocean dead zones, totaling a combined area greater than that of the UK.
Land degradation has reduced the productivity of almost a quarter of the global land surface.
Saving American Wildlife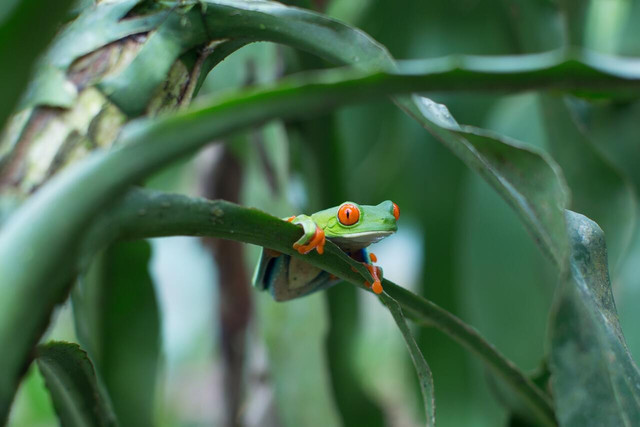 The Convention on Biological Diversity advocates that at least 30% of global land and sea be conserved by 2030 to reverse these trends. Reaching this target, together with other strategies for climate action, could half the extinction risk for some species.
Monica Medina, assistant secretary for the Bureau of Oceans and International Environmental and Scientific Affairs, made recommendations and issued the following goals to prioritize in the fight against environmental disaster:
Help countries worldwide conserve 30 percent of their lands and waters.
Conserve habitats in ways that will reduce animal-to-human disease transmission.
Combat nature crimes, such as illegal fishing and wildlife trafficking.
National Wildlife Day is all about promoting these goals and the rights of the species we share the planet with. New initiatives — like rewilding conservation practices, community-supported agriculture, agrihoods and forest conservation — are just some ways communities and organizations promote these goals.
Check out our article on how to get involved in environmental activism if you want to contribute to National Wildlife Day, raise environmental awareness or help protect the planet.
Endangered Animals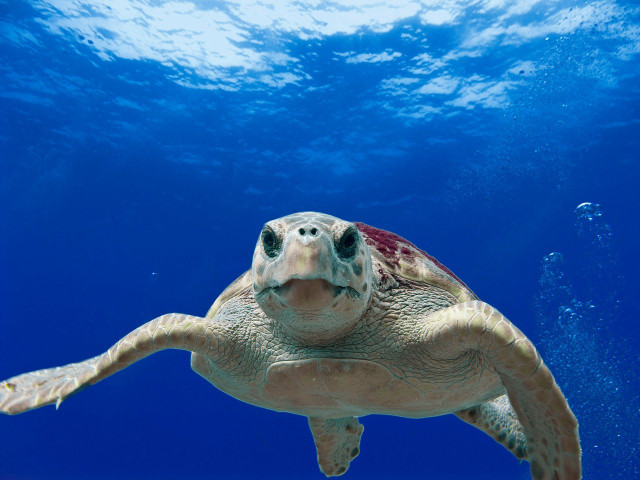 National Wildlife Day is all about reversing the worsening state of our planet. This is crucial for all Earth's inhabitants, particularly the endangered ones. In September 2021, however, instead of celebrating wildlife, U.S. Fish and Wildlife Service secretary Deb Haalans declared 23 birds, fish and other species extinct, stating  that "climate change and natural environment loss is pushing more and more species to the brink… now is the time to lift up proactive, collaborative, and innovative efforts to save America's wildlife."
Some of the most endangered species in the US include:
Red Wolves: Only 15-17 of these wolves are alive
Florida Panthers: Only 100-180 panthers are alive
Florida Manatees: Pollution has killed off almost 900 of the small population of remaining manatees
Loggerhead Sea Turtles: These turtles are common bycatch, affected by beach tourism and commercialized land.
California Condors: Reduced to only six alive in the 1980s but restored to over 800 — thanks to conservation efforts.
Human behavior has endangered hundreds of thousands of species all over America and throughout the globe. National Wildlife Day and all that it represents has never been so important.
How to Celebrate National Wildlife Day

The organizers of National Wildlife Day ask that we advocate and speak up for the animals that have no voice in the world. There are many ways to do this and to embrace the animal and environmental awareness the day represents. Visiting your local wildlife conservation or donating to a charity can be a good start. There are many small — but important — things we can do to celebrate National Wildlife Day.
Celebrate at Home
Don't travel beyond your garden; try native gardening for wildlife to give some species of plants and insects a new home. Or, check out our eco-friendly garden party tips and invite your neighbors into your bio-diverse backyard.
If you don't have a garden, or February 22 where you live is too cold to be outside, bring the outside in and learn how to grow a herb garden on your windowsill or re-grow vegetables from scraps to reduce land usage. No matter how small your contribution, every little effort helps.
Travel Deep Into the Wild
Experience the true joy of giving to animals by visiting one of the 10 coolest farm rescue sites in the US. If you want to combine some jaw-dropping scenery with your wildlife vacation, check out the fascinating wildlife of the Grand Canyon and connect with the 447 bird species, 91 mammals, 48 reptiles, 10 amphibians, numerous insects and a host of other life forms that thrive in this natural ecosystem.
There are some surprising animals in Yosemite Park, too, if you'd prefer a less adventurous nature experience. It is definitely one of the best national parks to visit in winter if you're interested in stunning sites for skiing or snowboarding. So, if you can't make it on February 22, stick it on your winter bucket list and make it a point to celebrate National Wildlife Day before the season is over.
There are beautiful State Parks in New York, California and all over the US that you can visit and experience wildlife in all its glory. If you want to extend your connection beyond Earth, check out the best dark sky parks in the US and celebrate National Wildlife Day to infinity and beyond. Many national and local parks run events to celebrate the day. So check out what's on offer if you can't go too far or before you travel.
Celebrate With Sustainable Food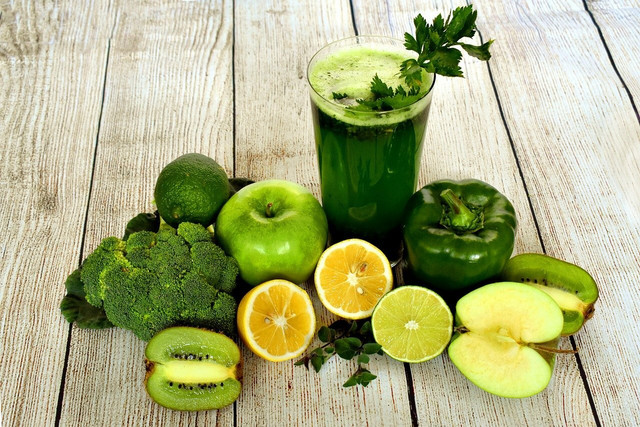 The food industry has a significant impact on the environment. Some of its most notable effects include:
contributing over a quarter of global greenhouse gas emissions
using over half of the world's habitable land for agriculture
using 70 percent of global freshwater withdrawals for agriculture
causing, via agriculture, 78 percent of global ocean and waterway pollution
livestock now outweighs wild mammals by a ratio of 15:1
agriculture and aquaculture threatening 24,000 of the 28,000 endangered species on the planet
What you eat on National Wildlife Day directly affects the other species we share the planet with. The planetary health diet aims to fix this. You could celebrate the day by serving up superfoods for energy and sustainability or some favorites from a plant-based diet.
There are definitely a few unhealthy foods you should cross off your diet, particularly animal-based products, if you truly want to honor the planet and its inhabitants. Whatever you do to celebrate National Wildlife Day on February 22, think about conservation, environmental awareness and one world for all life forms.
Read more:
** Links to retailers marked with ** or
underlined orange
are partially partner links: If you buy here, you actively support Utopia.org, because we will receive a small part of the sales proceeds.
More info
.
Do you like this post?
Thank you very much for voting!