When it comes to zero waste cooking, every part of the vegetable counts. Can you eat broccoli leaves? Let's take a closer look at this member of the brassica family.
Broccoli is a part of the cabbage family, so it should come as no surprise that you can eat broccoli leaves. In fact, the leaves of the broccoli plant are just as healthy as the coveted crowns. That means they're a great source of fiber, vitamins C and K, as well as potassium. 
You can eat broccoli leaves in the same ways as you would kale, Swiss chard, or collard greens. Add them into smoothies, use them to make salads, add to soups and stew, or even turn them into broccoli leaf chips. If you're looking for ways to make a unique salad, combine broccoli leaves with edible weeds. 
Tip: Did you also know you can eat broccoli stems? The entire plant, from the stalk to the crown and leaves, is edible – and that's the case with the entire brassica family. 
How to Harvest and Eat Broccoli Leaves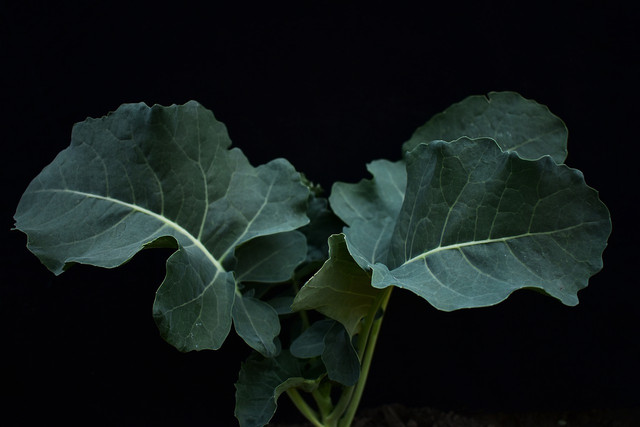 The wait for a broccoli crown to fully mature can be a long one, especially if you've started from seed. Luckily, broccoli leaves can be harvested during the wait, meaning you can reap the nutritious benefits from your plant during the growing process.  Follow these tips for a successful harvest: 
Start when the main crown is still small and in bud form to enjoy a better texture and flavor from the broccoli leaves.
Harvest the older, outer leaves once a week as soon as they reach between 4-6 inches in length.
Continue to pick the leaves until the growing season is over, even after the crown has been harvested. 
Once you've harvested the leaves, it's time to prepare them. Preparing broccoli leaves to eat is similar to how you'd prepare other leafy greens like kale. Here's how to do it: 
Rinse the leaves in cool water. 
Pat or spin dry to remove excess moisture.
Remove the hard inner rib of the leaves.
Chop or tear according to the needs of your recipe.
To get you started eating broccoli leaves, we've listed two easy recipes below. 
1. Broccoli Leaf Slaw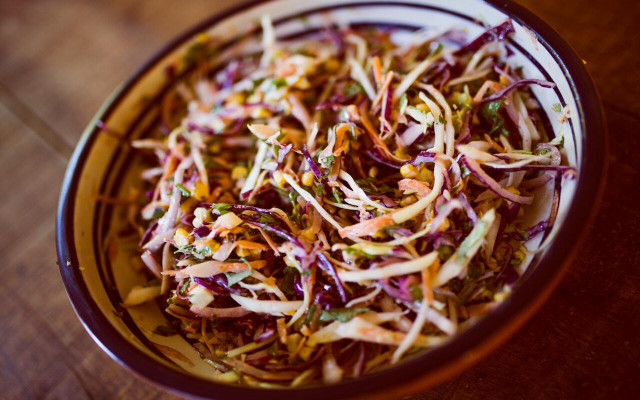 Enjoy this crunchy slaw alongside a vegan black bean burger, a hearty bowl of vegan chili, or even on its own as a healthy lunch. 
Ingredients:
Slaw
Dressing
Instructions:
Mix the broccoli leaves, cabbage, carrots, and red onion in a medium size bowl. 
In a small bowl, whisk together all the ingredients for the dressing. 
Pour the dressing over the slaw, and toss to combine. 
Sprinkle almonds and cranberries on top as a garnish. 
2. Broccoli Leaf + Cauliflower Soup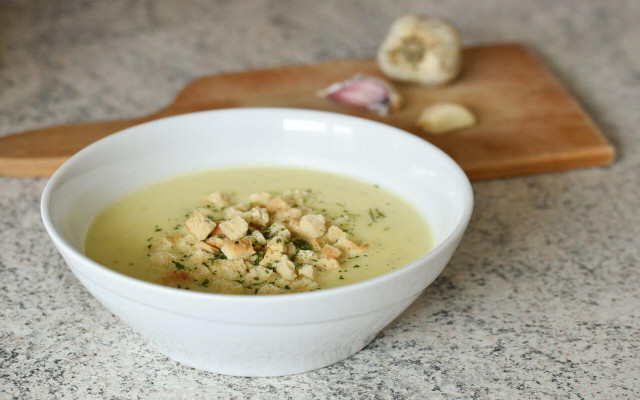 Broccoli leaves will add an extra vitamin boost to the already nutritious cauliflower. Eat with homemade loaf of yeast-free soda bread to help pad out the meal. 
Instructions
Instructions
Heat oil in a large stock pot over medium heat. Cook leeks and shallot with a pinch of salt until soft and translucent. Add cauliflower and vegetable broth to the pot — if the cauliflower isn't fully covered by the stock, add a bit more. 
Bring to a boil over high heat, then reduce to low, cover and simmer for approximately 10 minutes, or until cauliflower is tender. 
Add in the broccoli leaves and coconut milk, and cook for an additional 5 minutes, then remove from heat. 
Using a stick blender, blitz the soup until very smooth. Stir in the coriander, turmeric, and pepper, and it's ready to serve. 
Tip: if the mixture is too thick, try adding either more vegetable broth, or coconut milk. 
If you have leftover cauliflower, why not turn it into a loaf of cauliflower bread?
Read more: 
underlined orange
are partially partner links: If you buy here, you actively support Utopia.org, because we will receive a small part of the sales proceeds.
More info
.
Do you like this post?
Thank you very much for voting!
[contextly_main_module]