Healthy lunches can be hard to come by – especially in the timeframe of your work lunch break. You won't find wholesome foods at a fast food joint or deli counter. Or be able to relax while snacking in front of your computer. Here are a few healthy lunch ideas to get you started.
Typically, we spend a big part of our day working – and we do need to take a lunch break. Yet it is rarely a healthy, or sustainable repast. A common complaint centers around how hard it is to come by healthy lunch options in the modern workplace.
Our short lunch break leads us to make bad decisions. Too little time means we take whatever's closest: readymade snacks from the supermarket, or junk food like burgers, hot dogs, or pizza.
Here are five tips on how to prepare a healthy lunch and improve the overall quality of your lunch break.
#1 Healthy Lunch: Make To-Go a No-No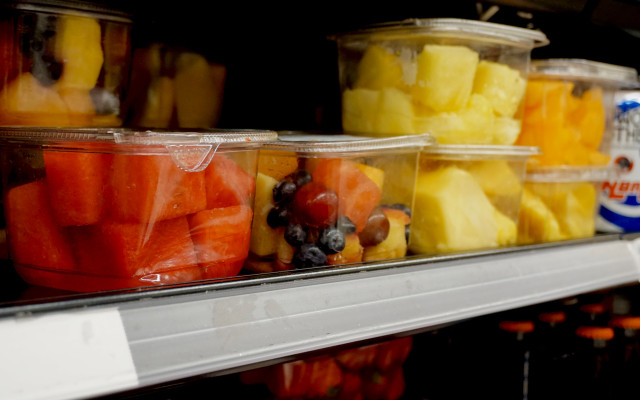 The key to a more sustainable and healthy lunch break is avoiding the prepackaged snack trap, meaning anything packed in disposables like aluminum or plastic intended for immediate consumption. Seemingly healthy cut fruit and premixed salads in plastic containers are just two examples. Store-cut fruit, bagged salads, and aging sushi rolls should also be avoided – because they are more likely to cause food poisoning than fresh foods and because they may contain less nutrients.
Pay attention not only to the snack itself but also to the packaging it comes in: Less is more. That means a sandwich wrapped in paper is typically more sustainable than cut fruit in a plastic container. Instead of ordering your next coffee to go, why not take a seat in the cafe and enjoy your break in peace?
Even better: Pack your own snacks to go in reusable containers!
#2 Prepare a Healthy Lunch at Home and Beat the Lunchtime Rush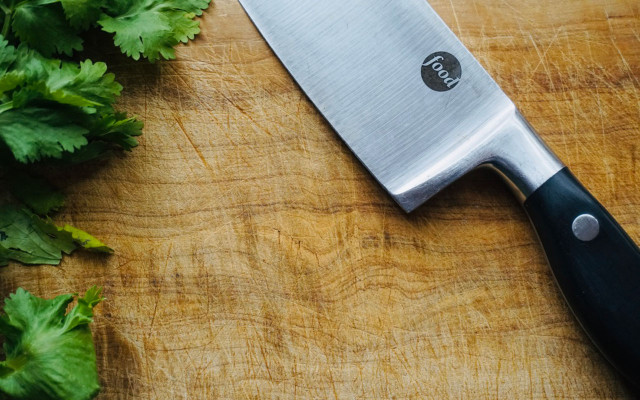 You've been there: It's not even noon and half of your colleagues are already on their way out the door in the hopes of beating the lunchtime rush. How does avoiding this rush and getting to eat a healthy lunch sound? Take your time to prepare your own lunch at your own pace in the morning – or the night before – and cut out the stress of on-the-spot mealtime decision-making and gain back the freedom to eat when and wherever you want.
Make it even easier for yourself – bring leftovers from the weekend and play your part in combatting unnecessary food waste. Or you could go the extra mile and reuse vegetable scraps from your last meal back on your plate. Recipes such as lettuce stalk salad dressing, vegetable chips, or veggie smoothies are so simple you can make tomorrow's healthy lunch right alongside your evening's main course.
Read on for more useful tips: Healthy Meal Prep Ideas: Easy Meal Planning Tips
#3 Who Needs a Lunch Box When You Have a Jar?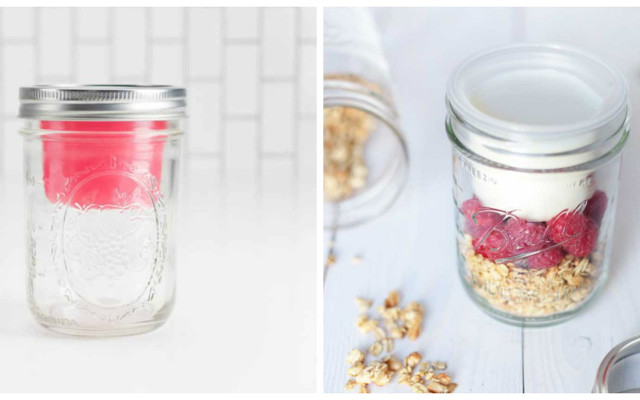 Canning jars make great containers for a healthy lunch salad. In winter, try chicory or blanched cabbage leaves with apple; in summer, tomatoes, carrots, and kohlrabi. You can also mix homemade granola with fruit and yogurt; just give it a shake and it's ready to eat. Need an additional quick snack? Try our homemade granola bars recipe.
Other healthy lunch ideas:
Raw veggie sticks have no trouble staying fresh till lunchtime.
Jars are ideal for summer fruits and berries. But beware: fruit alone will not keep you full for long. Fruit comprises just one element of a balanced lunch.
Salads: tomatoes and mozzarella, hummus and veggies, a bulgur wheat salad – there are plenty of dishes best enjoyed cold that can fit in a jar.
Legumes: lentils, beans, chickpeas, and other legumes are a compact source of protein to add to salads to keep your midday hunger in check.
Homemade pesto will add flavor to many meals – or go great with some pre-cooked pasta.
Each season, different fruits and vegetables are available regionally, ensuring a wide variety in your diet. Before buying new, find canning jars at rummage sales or secondhand shops; you can also just reuse any large glass jars passing through your kitchen as packaging for other foods.
#4 Don't Waste Your Lunch Break at Your Desk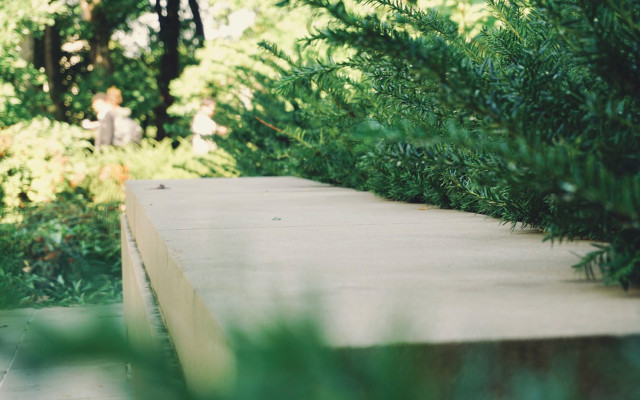 Of course, it sounds like an efficient use of time – review or edit something quickly or even read Utopia articles while noshing your lunch in front of your computer. But it's not as sensible as it seems: your eyes need a break, too! And when we read and eat, we're not consuming our food consciously, making us more likely to overeat while distracted.
So in the end, it's better to hit the break room and chat with colleagues or find a sunny spot outside the office for those few minutes of freedom.
Read on: Desk Organization Ideas: Minimalist Tricks for Your (Home) Office
#5 To Give Your Mind a Rest, Activate Your Body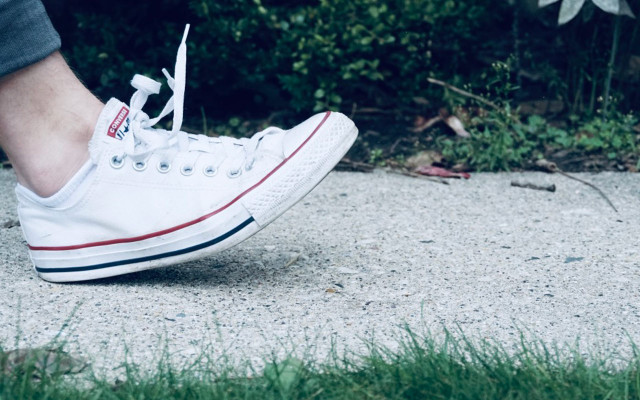 Without a doubt, those who do physical labor all day need physical rest in order to recover. But desk jockeys who spend their entire day in the same seated position are more likely to need a break from all that sitting – ergo exercise. So use your break to take a long walk, with a sandwich pause on a bench at the halfway mark.
Read on: Sitting Position: 12 Tips for Proper Posture
#6 Happy and Healthy Lunch Breaks: Sneak in a Midday Nap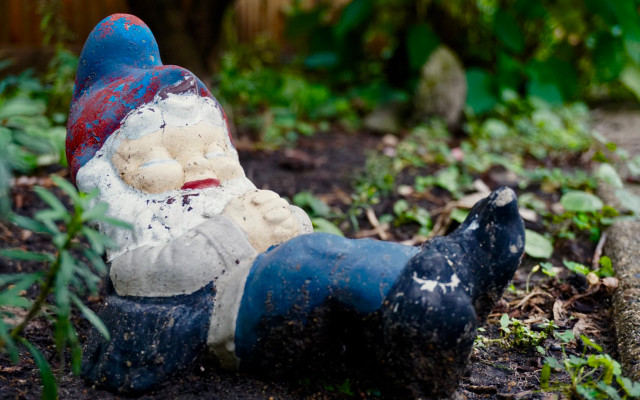 In today's world, we require every minute to be productive lest it be wasted, listening to informative podcasts or learning foreign languages while munching. Yet even the direct opposite can be just as useful for productivity: the chided midday siesta. Maybe you can sneak in a quick nap in the break room or on a park bench. "Nap" here is defined broadly: doing nothing for twenty minutes beyond simply existing – there's perhaps nothing more relaxing than that.
Read on: Self-Improvement: Why We All Need a Break from Self-Optimization
We're aware that every tip cannot be integrated into every schedule – but even a small improvement or two can elevate us beyond quickie burgers and fountain sodas, no?
This article was translated from German. You can view the original here: Mittagspause: 12 Tipps für gesünderes Essen am Mittag.
Important Information regarding Health-related Topics.
** Links to retailers marked with ** or
underlined orange
are partially partner links: If you buy here, you actively support Utopia.org, because we will receive a small part of the sales proceeds.
More info
.
Do you like this post?
Thank you very much for voting!