Low FODMAP vegetables can help you maintain a healthy digestion and counteract symptoms of IBS or other digestive issues.
Many people suffer from digestive issues or illnesses such as irritable bowel syndrome or small intestinal bacterial overgrowth. The interest in low FODMAP vegetables has thus been increasing over the years. If you're not sure what this is about, look into the low FODMAP diet explained.
Essentially, a low FODMAP diet is a three-step elimination diet. According to Johns Hopkins Medicine, you first stop eating high FODMAP foods, then slowly reintroduce them back into your diet and see which ones trigger your digestion the most. Once identified, these foods can be avoided and replaced with low FODMAP foods. Before deciding on a low FODMAP diet, make sure to discuss it with your doctor.
High FODMAP Vegetables to Avoid
Distinguishing between low and high FODMAP vegetables can seem quite challenging, but with a good overview it will be easier to follow. Vegetables are an important part of a healthy diet, as they include important nutrients, such as potassium, dietary fiber, folate, vitamin A, and vitamin C. But if you want or have to follow a low FODMAP diet, there are some vegetables you should avoid:
Garlic
Onions
Artichokes
Asparagus
Beetroot
Cauliflower
Celery
Kidney Beans
Mushrooms
Peas
Besides these, you should be careful when it comes to fermented or pickled vegetables.
1. Broccoli Is a Low FODMAP Vegetable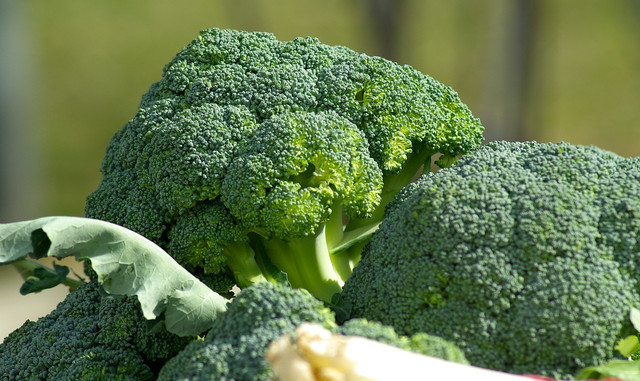 While you should avoid eating broccoli stems due to their high fructose levels, the heat and floret of a broccoli are actually low in FODMAP. They are also packed with vitamins, minerals and bioactive compounds. There are plenty of delicious recipes to try, such as this cheap veggie fried rice, in which you can easily replace peas with broccoli! Did you know that broccoli is still safe to eat when yellow and even broccoli leaves are edible?
2. Carrots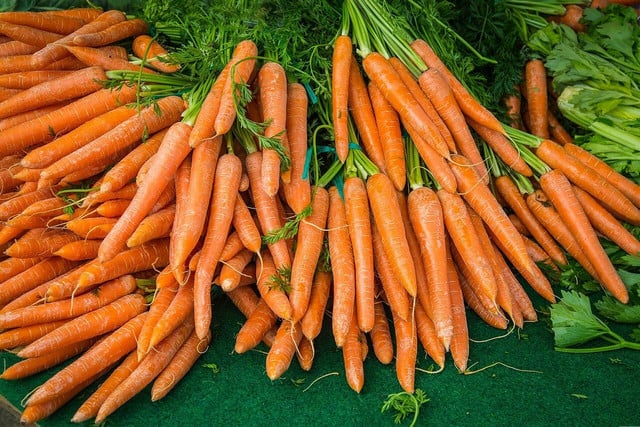 Carrots are another great choice for a low FODMAP vegetable. The easiest way of digesting them is by cooking them first. They contain lots of fiber, which helps to keep blood sugar levels under control. On top of that, carrots are loaded with vitamin A and beta-carotene. How about cooking some vegan carrot pasta or baking this vegan and gluten-free carrot cake?
3. Cucumber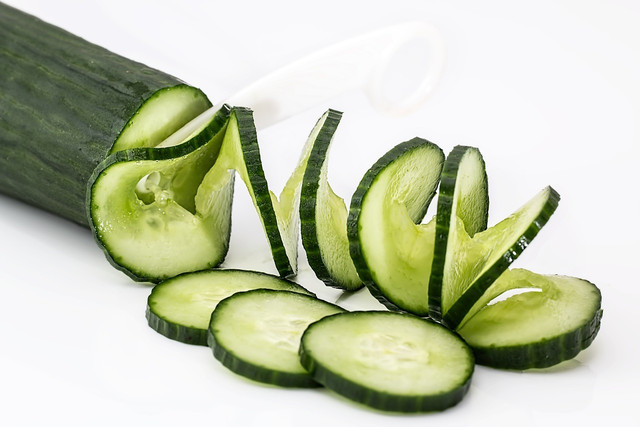 Its low fructose levels make cucumber the perfect low FODMAP vegetable. It's easily accessible and versatile in its use. Cucumber is also low in calories, promotes hydration and contains antioxidants which can boost your immune system! While cucumber is pretty common in western culture, it is also a staple vegetable in Asia.
4. Eggplant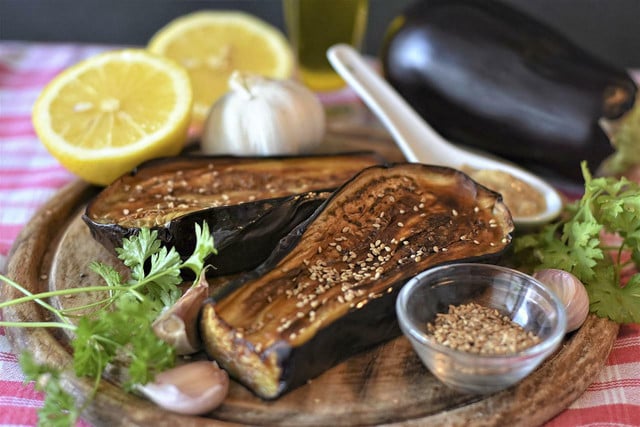 When consumed in small amounts (ideally one cup) eggplant is considered a low FODMAP vegetable that contains many nutrients such as fiber and antioxidants. It is great for cooking, as it takes upon the flavor and seasoning of nearly every dish. Learn how to roast eggplant for a hearty and nourishing dinner, stuff it, fry it or steam it — options are endless.
5. Green Beans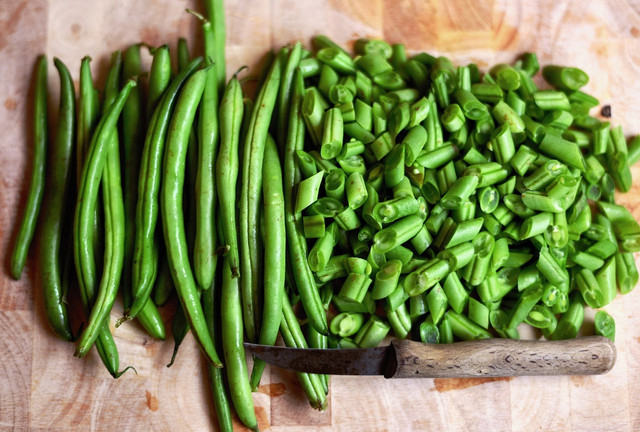 Benefits of green beans are that they will certainly make you full while also being easy on the stomach. If you are not a fan of the flavor, experiment with your favorite seasonings or try incorporating them into a salad. They also have a long durability, as you can easily freeze fresh green beans.
6. Tomatoes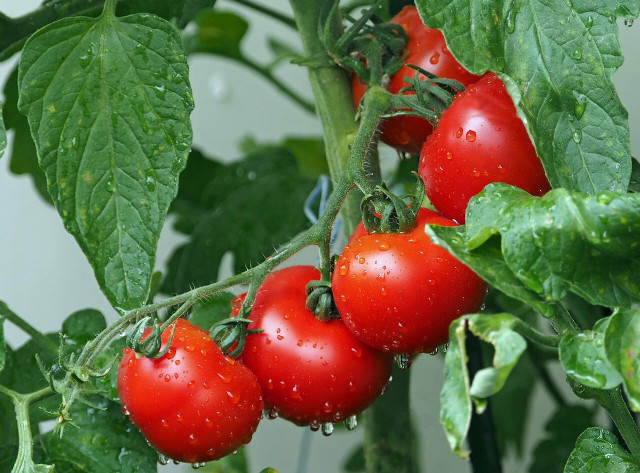 Tomatoes can perfectly be combined with other low FODMAP vegetables, such as cucumber or broccoli. When roasted, they also go well in Mediterranean dishes along with eggplant. Not only are tomatoes unique in their juicy but sweet taste, they also contain high levels of antioxidants and are known to promote healthy skin, weight loss, and heart health.
7. Olives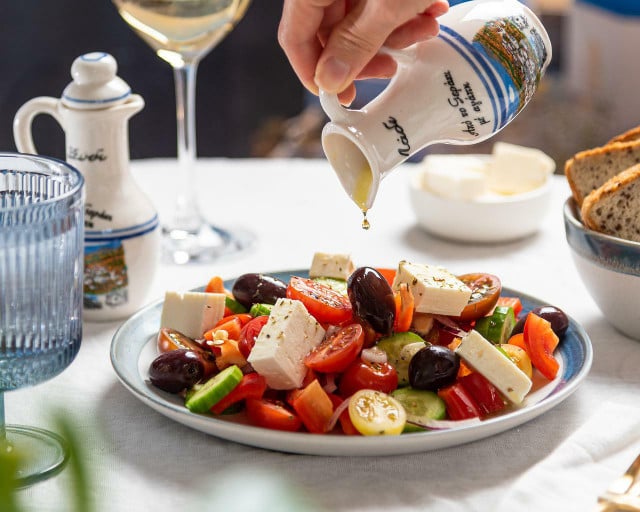 Opinions often diverge on this low FODMAP vegetable. You probably either love olives or hate them! Speaking of Mediterranean dishes, olives go great with these too. They are high in vitamin E and other powerful antioxidants. Olives make a good appetizer or side dish.
8. Bok Choy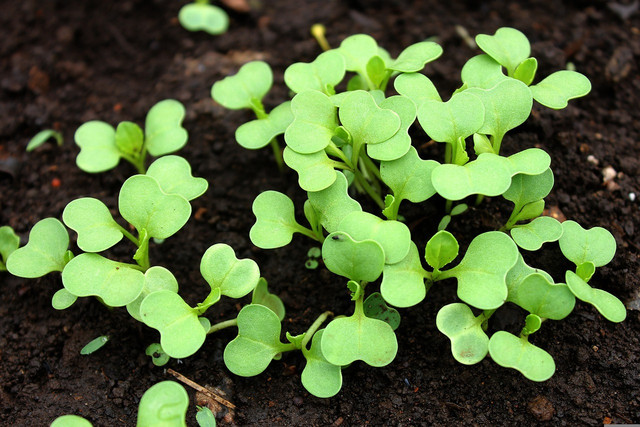 Bok choy is a low FODMAP vegetable originating in China. The thick and leafy vegetable has a cabbage-like flavor that is packed with many vitamins. It can be processed in soups, stir-fries, salads or as a filling for crispy vegan potstickers, dumplings or steamed buns. You can even grow bok choy at home.
9. Chives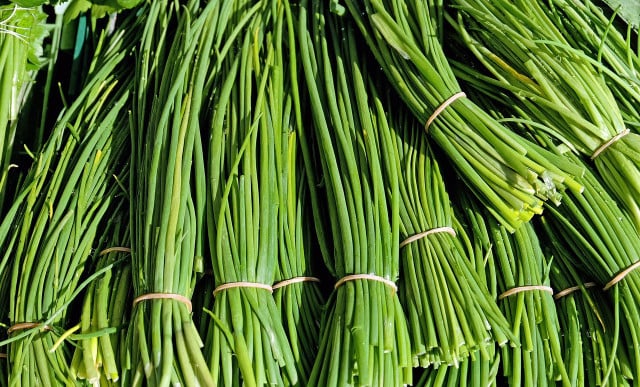 Chives can be a good alternative to garlic or onions. It is best to consume them dried or fresh, as they contain the least FODMAP that way. Its mild flavor makes them an addition to many dishes, for example in soups, mashed potatoes, dips or omelets.
10. Lettuce
Lettuce is an all-time favorite. Even better that it's a low FODMAP vegetable! Lettuce offers plenty of health benefits: It can increase bone strength (caused by its high contents of vitamin K) and gives you hydration. A study published in Food Science and Biotechnology even found a sleep-inducing effect in lettuce. Try this quick and delicious vegan caesar salad recipe for a creamy and flavorful dish.
11. Spring Onions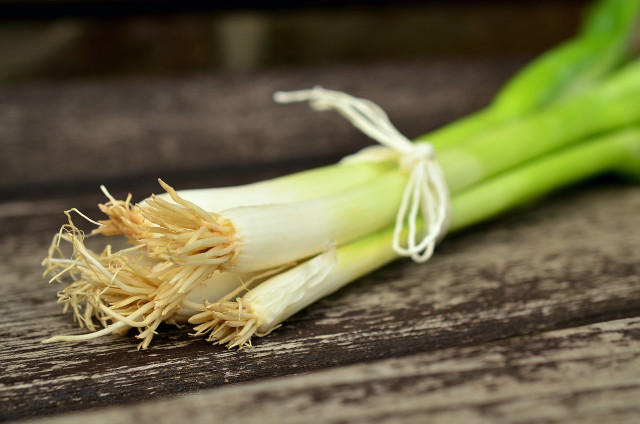 Spring onions, also known as green onions, are a smooth, firm and crisp vegetable, and their green part is low FODMAP. They are a great source of vitamin C, calcium and many more nutrients. Avoid eating the white parts, however, as they're high FODMAP. Instead, use them to regrow green onions from scraps and thus counteract food waste!
12. Potatoes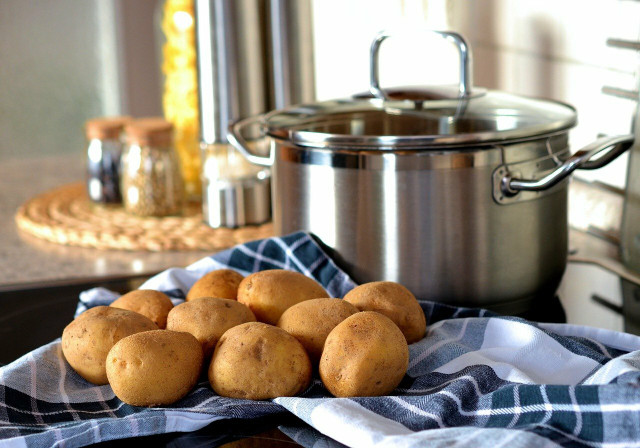 Potatoes are a staple food for many people, as they are affordable and versatile. You can enjoy them as mashed potatoes, baked potatoes, wedges, fries and more. As tomatoes and eggplant, potatoes are part of the nightshade family. Good News: Sweet potatoes are a low FODMAP vegetable as well, so you can choose your preference!
13. Bean Sprouts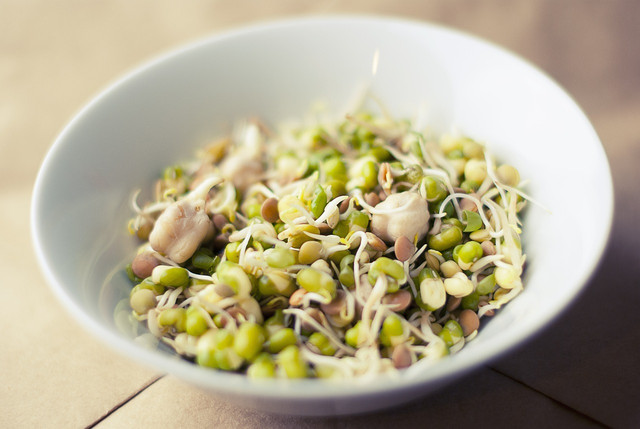 Bean sprouts can be used in salads, noodle soups, on sandwiches and more. You can easily grow sprouts yourself or access them in any grocery store. Their high concentrations of vitamin C, along with fibers and proteins, can prevent high blood pressure and prevent constipation.
14. Kale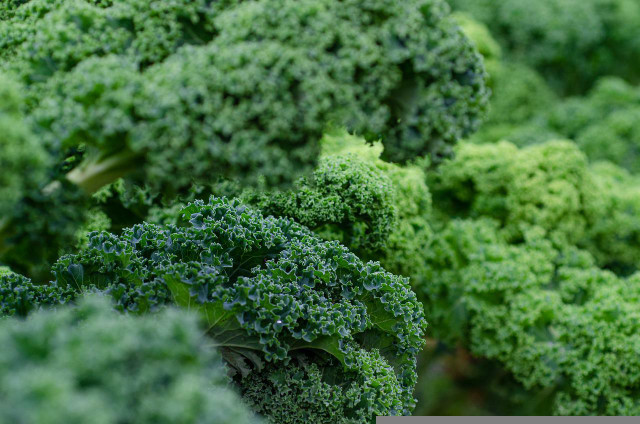 Kale is high in fiber and water. This combination can prevent constipation and promote a healthy digestive tract. Besides that, Kale can have a positive effect on skin and hair and helps to prevent many diseases. That is because this low FODMAP vegetable is very nutrient-dense, containing fiber, antioxidants, calcium, vitamin C and K and many more.
Among many recipes, one idea would be processing kale within a smoothie or juice. Find out the benefits of green juice and whether it is good for you.
15. Zucchini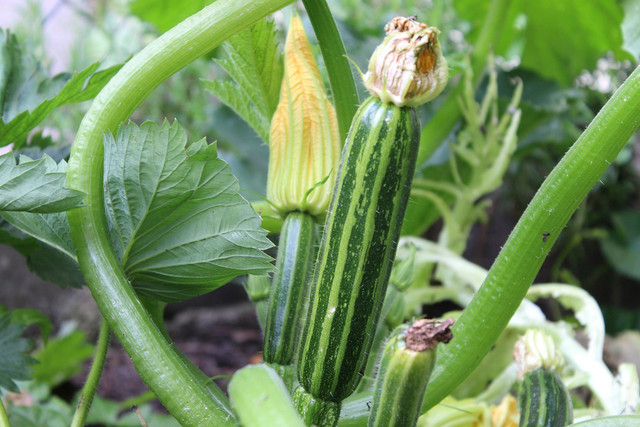 Likewise to kale, zucchini contains a lot of antioxidants and can thus help protect from cardiovascular diseases, types of cancer, eye-related disorders or skin disorders. It is also known to promote a healthy digestion because of its high water amount and fiber contents. Only some of the reasons why zucchini is good for you!
Luckily, zucchini is one of the veggies that can also be made into sweet desserts. For example, check out our recipes for juicy chocolate zucchini bread, or a zucchini banana bread. If you're more into the classic savory options, you might enjoy Australian zucchini slices, our six ingredient zucchini boats, or the classic zoodles.
Read more:
** Links to retailers marked with ** or
underlined orange
are partially partner links: If you buy here, you actively support Utopia.org, because we will receive a small part of the sales proceeds.
More info
.
Do you like this post?
Thank you very much for voting!