Self-care can reduce stress, increase happiness and even lower the risk of heart disease and stroke. Try these 15 self-care day ideas that work for any budget and mood.
Self-care is a word that gets thrown around a lot these days. Many people associate it with expensive beauty products and spa treatments. However, you can easily give yourself a great self-care day without spending money. Here are 15 fun and affordable self-care day ideas for mindful relaxation.
What Is a Self-Care Day?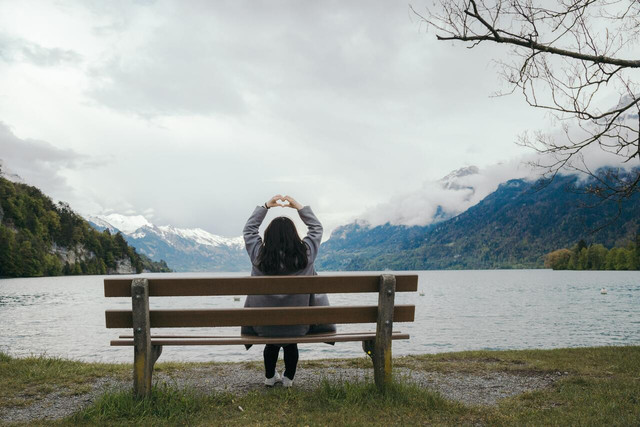 A self-care day is when you put all your usual responsibilities aside to take care of your personal needs. But don't confuse that with running errands or doing chores! The idea is to give yourself time to unwind, focus and restore your energy. Self-care can benefit anyone, even those who rarely experience stress or anxiety.
It's important to remember that you are not being lazy or selfish when you take time to care for your own physical and mental health. Learning how to take care of yourself and establishing a healthy self-care routine can increase your concentration, energy and productivity. Studies confirm that self-care reduces the risk of heart disease, stroke and cancer.
It can be challenging to set aside an entire day for yourself, especially if you are still learning how to do self-care. Try to book at least several hours of "me" time and plan your activities. You also don't have to spend this time alone — if you feel like connecting with your loved ones, you can plan a joint activity.
Here are 15 self-care day ideas for mindful and affordable relaxation.
1. Do Nothing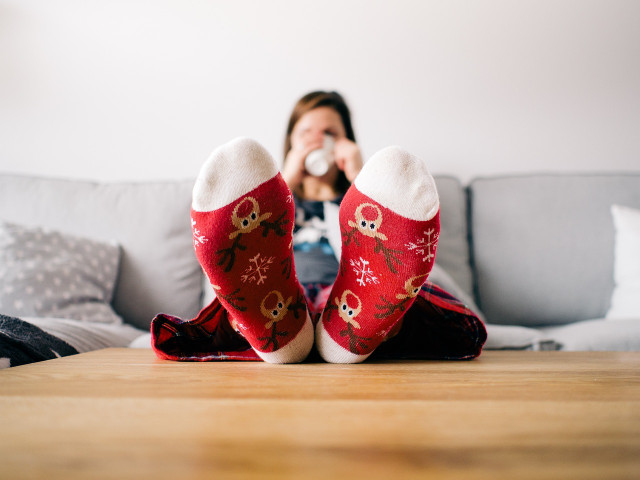 When was the last time you set some time aside to do nothing? If your answer is "never", it wouldn't be surprising. For many, the idea of "wasting time" doing nothing is uncomfortable and can even cause anxiety. Little do we know that occasionally doing nothing has proven mental and physical health benefits such as lowering blood pressure, relaxing skeletal muscles and sharpening focus.
But how can you do nothing without feeling guilty about wasting your time? Like anything else, doing nothing is a habit you must build over time. First, set aside 30 minutes to an hour when you won't be interrupted. Next, make a conscious decision to close your eyes and listen to the sounds around you, walk around your house or simply stare out the window. The goal is just to exist, observe, feel, see and smell. It's like being a toddler again — wandering around without an agenda and curious about the world.
2. Cook Your Favorite Food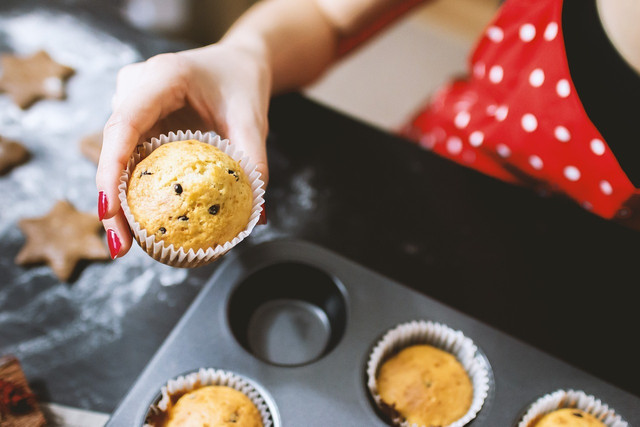 Creating something you know you'll enjoy can make cooking soothing and therapeutic. On your self-care day, plan to cook a dish you like. You don't need to be a good cook to put together something simple using your favorite ingredients.
If you need inspiration for your self-care day menu, here are some easy comfort food recipes to try:
Even if you don't trust your cooking skills, you can still implement this self-care day idea. Simply order takeaway and make a delicious sauce or a simple side dish to complement your favorite meal. Once the food is ready, add a drink, set it up nicely and enjoy.
3. Watch a Feel-Good Movie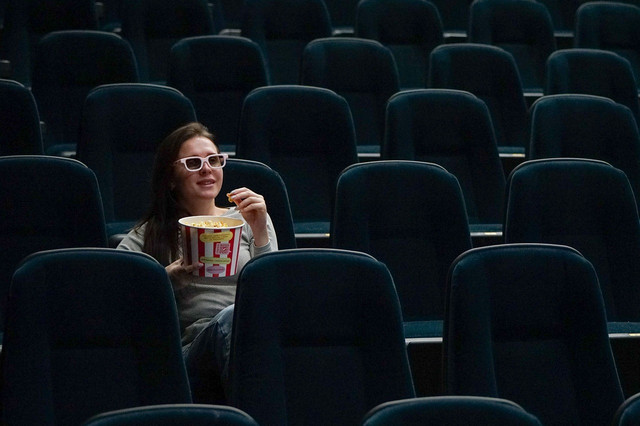 A simple but effective way to restore your positive energy is to watch a motivating, feel-good movie. To make the most of this self-care day idea, do some research and choose a movie in advance. Ask your friends and colleagues to recommend the last movie that gave them a good feeling afterward. Just don't waste too much of your day deciding what to watch!
4. Walk in Nature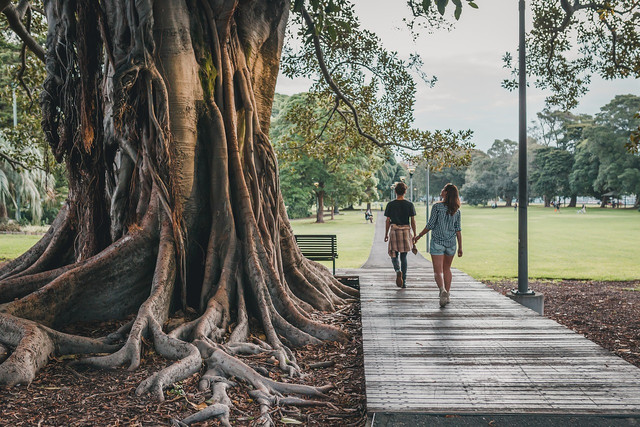 If the weather is good, this simple self-care day idea might be a good choice. Plan a relaxing walk around a park or forest. Walking has several health benefits, and spending time in nature positively affects our mental health. You can also try forest bathing, a practice of immersing yourself in nature with many psychological, environmental and health benefits.
If there is a water body nearby that you haven't visited yet, it could be the perfect destination for your relaxing adventure. Take some pictures and bring some snacks to enjoy on the go. Before you go, ensure the area you are exploring is safe and easy to navigate.
5. Reward Yourself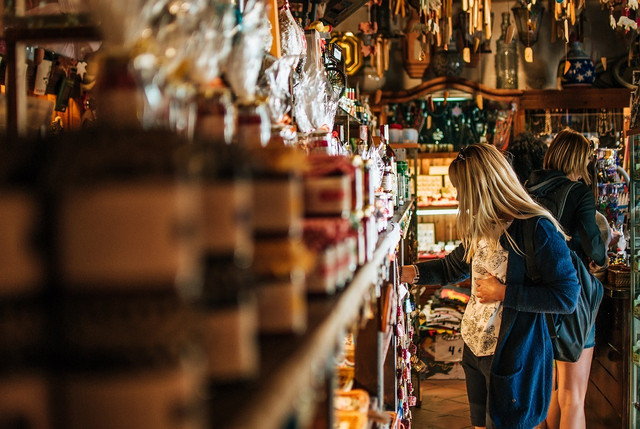 Self-care is often associated with spending money. What could be more satisfying than treating yourself to something you really want? To make this self-care day idea work for you, you should try to plan your purchases in advance to avoid impulsive spending that you will regret later. It's great to treat yourself to a fancy candle or a new video game, but you don't want to be stressed out about money later.
6. Get Lost in the City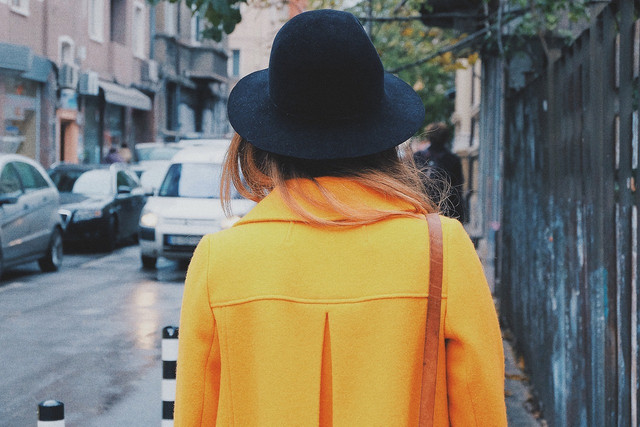 If you don't have a park or a forest nearby, exploring your city can be just as relaxing and uplifting. When we move through the city on a regular day, we usually focus on the destination and choose the quickest route to get there. Instead, this self-care idea is about enjoying your neighborhood: walk around, check out the new coffee shop you've been wanting to try, and peruse the neighbors' gardens. It may give you a new perspective on your area.
Learn more about mindful walking indoors and outdoors.
7. Browse Old Photos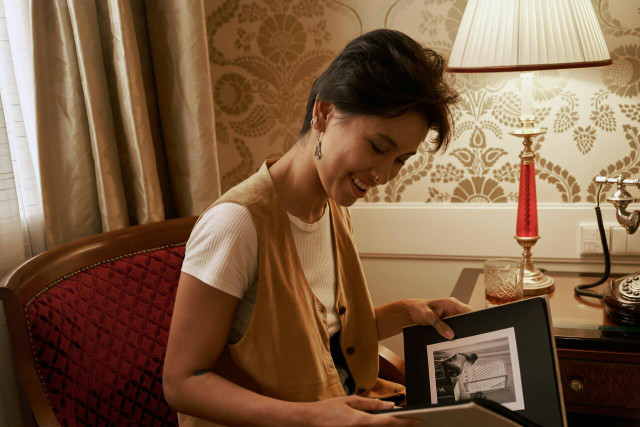 With the proliferation of mobile phones, many people have nearly a full photographic record of their life, particularly its most exciting moments. On your self-care day, set aside some time to slowly browse through your photo collection.
Reconnecting with beautiful moments from the past is a great way to fill your mind with positive thoughts and memories. It might inspire you to get in touch with friends you haven't spoken to in a while. Send them some of your pictures together to let them know you're thinking of the good times you've shared.
8. Meditate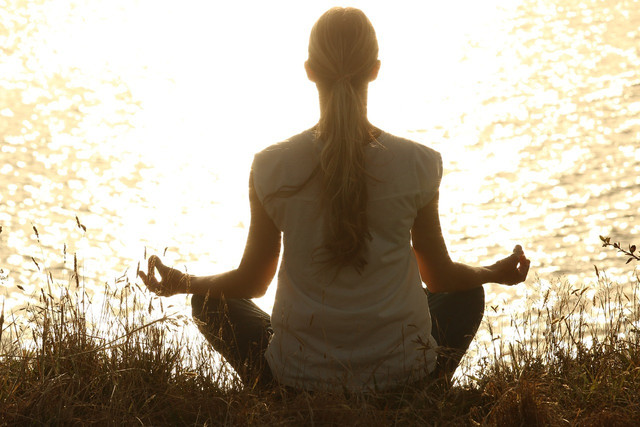 You can't plan a self-care day without at least considering meditation as one of the activities. Meditation has proven benefits, such as stress and anxiety reduction. It's one of the best ways to get out of your head and restore inner balance. If you've never meditated, it's better to start slow and set aside just a few minutes for a short meditation or conscious breathing techniques.
There are many guided meditation videos that you can watch online for free. You can easily find something to help you relax and enjoy your first meditation attempts. To integrate meditation into your daily life, check out the six best meditation apps you can try.
9. Try Sound Healing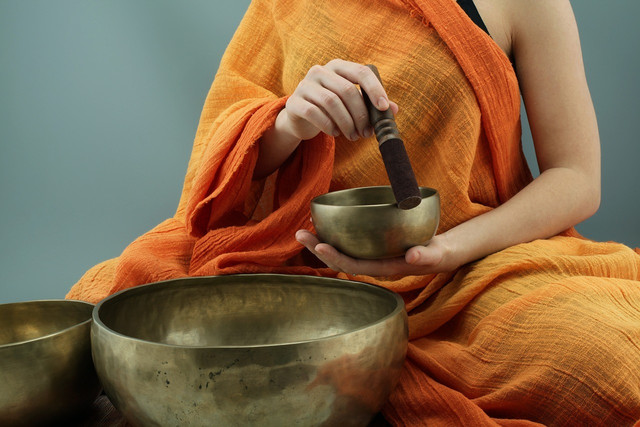 Sound healing is a type of meditation where the guide plays special instruments such as Tibetan singing bowls, crystal bowls, bells, chimes or gongs. Studies show that these sounds can help reduce feelings of tension, anxiety and depression, as well as increase overall well-being.
Sound healing sessions are available at many yoga studios. If you don't want to spend money on something you are not sure you will enjoy, at-home sound healing is a fantastic self-care day idea. You only need your phone and a quality speaker or pair of headphones. Simply lay down comfortably on a yoga mat or your bed and listen to a sound healing video. Approach this experience with an open mind and let your body enjoy the unusual healing sounds.
10. Talk to Yourself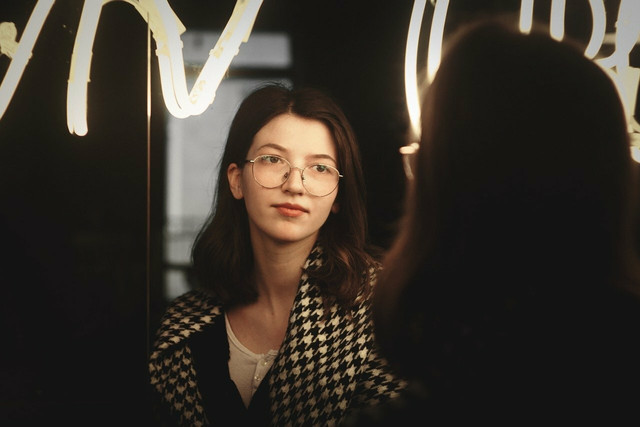 Talking to yourself is not weird at all. People often have silent inner dialogues without even realizing it. Talking to yourself can also have great benefits. Research proves that mindful and positive self-talk can help reduce anxiety while boosting motivation and self-esteem.
Giving yourself a sincere pep talk can be a good self-care day idea, especially if you feel tired and unmotivated. Take this task seriously and plan the conversation. You can write down the main topics you need to address and some arguments that can help boost your positivity. Try to speak out loud, even if it feels weird. Some thoughts might sound surprisingly different when you hear yourself saying them.
Remember that using the correct pronouns can make your self-talk even more motivating. Studies show that it's better to use "you" and one's name rather than first-person pronouns such as "I". It can help you better connect with your thoughts, feelings and actions.
Learn more about the harmful effects of negative self-talk.
11. Dance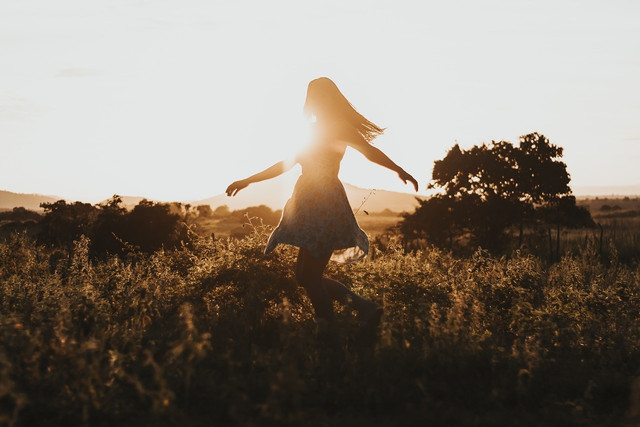 We often feel like dancing when we are happy. But did you know that dancing can make you happier? Studies have proven that dancing has a positive influence on people's health and well-being. It causes the brain to release dopamine, a natural mood booster, and endorphins, a natural painkiller.
Dancing also helps us connect with our bodies and feelings, making it a perfect self-care day idea. If you feel like dancing, you don't even need to go anywhere. Start your favorite playlist and get that body moving!
12. Have a Spa Day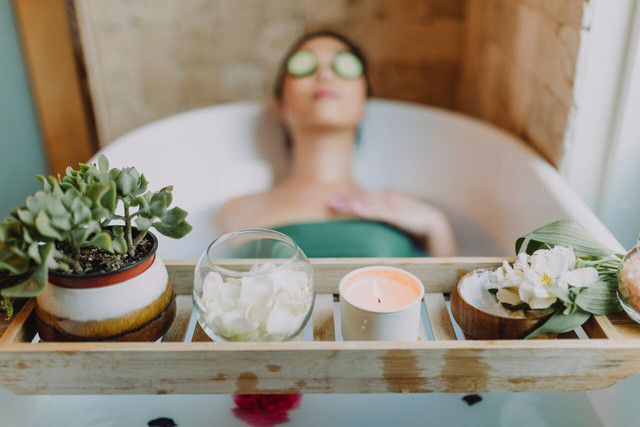 Visiting a professional spa can be expensive. But recreating a typical spa treatment at home is a good self-care day idea if you are trying to stay on budget.
Here are seven easy steps for your home spa:
Draw a bath. If you don't have a bathtub, prepare a comfortable chair and a big bucket of warm water for a foot bath.
Add a homemade natural bath bomb or some bath salt to the water.
Use your favorite essential oils for a pleasant smell.
Turn on relaxing music.
Use candles or a nightlight instead of regular lighting.
Layer on your favorite skin care products.
Drink herbal tea to stay hydrated.
13. Play Dress-Up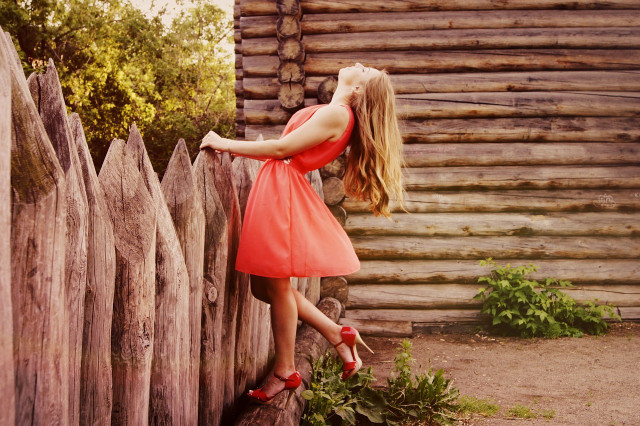 Shopping for new clothing can be joyful, but once an item is worn a few times, we often store it away and forget it. What if, instead of buying something new, we could relive the happiness we once felt? Here is a self-care day idea that is both budget- and eco-friendly: go through your wardrobe and look for items that you loved buying and wearing in the past.
You can put together some looks and take pictures. Just remember that your goal is to have fun and bring new life to old clothes, not to tidy up. You might rediscover some forgotten favorites or find inspiration to try the KonMari method later.
14. Draw
Professionals in art therapy claim that engaging in creative activities helps with reality orientation, self-esteem, self-awareness, behavior management and anxiety. Even if you haven't drawn anything since kindergarten, the process of drawing can help you relax and get in touch with your emotions. Get some paper, pencils or paint ready and get started.
If it's nice outside, you can walk to a nearby park and try landscape painting. Enjoy the fresh air while drawing for a fun and soothing self-care day.
15. Learn Something New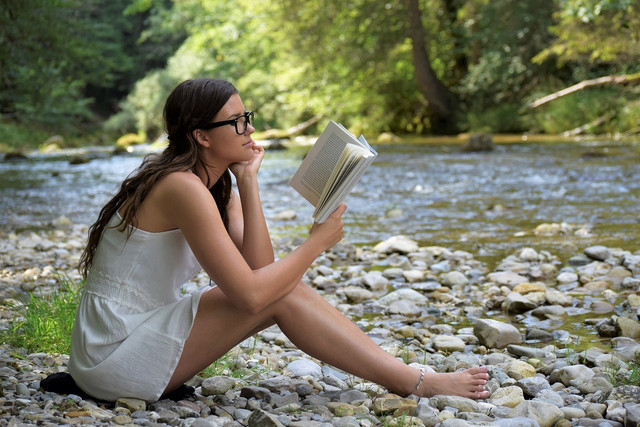 Do you know that learning new things can improve mental well-being and increase happiness? Research shows that adult learning can benefit not only our professional lives but also our mental health. Learning something fun and interesting on your self-care day is a great mental exercise and a treat for your curious mind.
Make sure you choose trusted sources or quality documentaries to educate yourself. You can even learn that might help you at work. But make sure you do it because you want to and not because you need to.
Read more:
Important Information regarding Health-related Topics.
** Links to retailers marked with ** or
underlined orange
are partially partner links: If you buy here, you actively support Utopia.org, because we will receive a small part of the sales proceeds.
More info
.
Do you like this post?
Thank you very much for voting!