Are you thinking of using organic hair dye? We'll take a look at the benefits and drawbacks so you can see if this type of hair dye is the right fit for you.
Organic hair dye differs from traditional hair dye, as it uses both natural and safe ingredients that are kind to your hair. The color you find in organic hair dye is derived from plants and uses organic botanical components to replace some of the harsh chemicals that are found in many traditional hair dyes. 
Why Use Organic Hair Dye?
Conventional hair dyes contain chemicals such as ammonia, PPD, and resorcinol, many of which have been removed from organic hair dyes. The ammonia in traditional dyes is used to achieve a 'permanent hue' for your hair color, however, for some people, the chemical can be irritating to the skin and respiratory system. 
Resorcinol is found in many traditional hair dyes and can act as a skin irritant for some who may be sensitive to the chemical. When the dye is being applied, it reacts with the hair developer to bond permanently to the hair strand. 
PPD is another chemical that is considered to be harsh in hair dye, due to the fact it can potentially cause mild skin irritation and can even cause an allergic reaction for some. Organic hair dyes tend to steer clear of these chemicals, although it is important to always read the ingredients label yourself first. Some dyes and brands can falsely advertise themselves as PPD-free.
Many traditional hair dyes also contain sulfates and parabens. Sulfates have been shown to be irritating to the skin, while parabens have been linked to the disruption of the endocrine system; however, more research is needed to further support these claims.   
Did you know there are good reasons not to dye gray hair? Find out more in our guide!
Benefits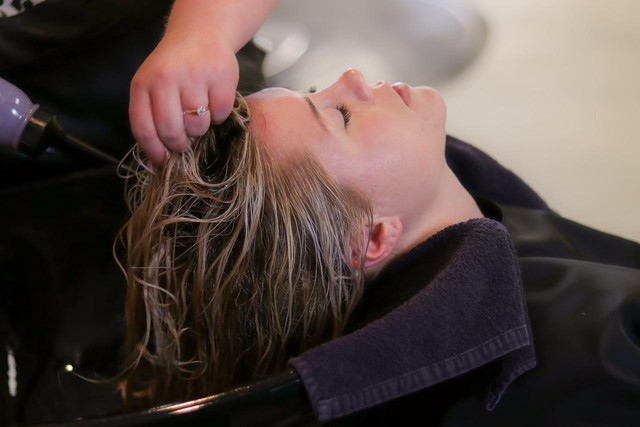 Many organic hair dyes are free from many of the harsher chemicals used in conventional dyes and are considered to be a kinder alternative for both your hair and the environment. Let's take a look at some of the benefits of organic hair dye: 
Better for the environment: Many of the chemicals from hair dye end up being washed down waterways after treatments, potentially damaging the environment. Ammonia has been shown to be toxic to aquatic life, even in small amounts. Organic hair dye is free of many of these harsh chemicals, and therefore, kinder to the environment. Some organic brands even use sustainable or biodegradable packaging. 
Gentler on your skin: Organic hair dye is gentler on your skin, reducing the risk of irritation and allergic reactions.   
Less damaging to your hair: As many organic dyes are free from harsh chemicals, they can be kinder for sensitive hair. However, they still contain some synthetic chemicals — but they will likely do less damage when compared to a traditional dye. 
Vegan: There are many organic hair dye products on the market that are vegan and cruelty-free, however, check the label before purchasing. 
If you're looking to dye your hair using organic products, then you can rest assured knowing that your also giving a helping hand to the environment as well. However, there are also other factors to consider.
Drawbacks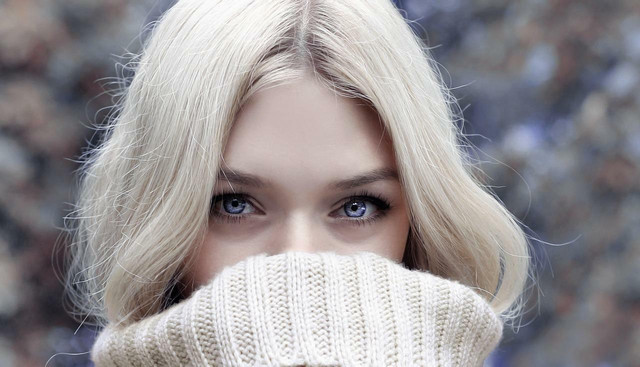 While there are many attractive benefits surrounding organic hair dye, there are also some drawbacks. It is important to consider that while being labeled as 'organic hair dye', there is no hair dye that can actually be 100 percent natural. 
Some of the drawbacks to consider are as follows:
Limited options: If you're considering going bleach blonde, then you may be out of luck, as organic hair dye is only available in limited shades of blonde. Organic hair dye is not suitable for dramatic lightening of the hair, due to the fact it doesn't penetrate the hair shaft.   
Chemicals: Although some of the 'harsh' chemicals have been removed in organic hair dye, many others still remain, therefore it's not a 100 percent fix if you're looking to go all natural. While it may be a better alternative than traditional dye, it is still an important factor to keep in mind. 
Environmental damage: As mentioned earlier, chemicals such as ammonia are released into waterways which poses a threat to the environment. 
Hard to remove: The only dye that is considered truly 'natural' is henna. However, it can prove challenging to remove or lift once its been used. Henna dye also contains metallic salts, which can be harsh on your hair. This dye is usually used on those with darker shades of hair, however it is suitable for many hair textures.      
If you still want to try a lighter color, your best bet is to pick the lightest shade available — although you shouldn't expect to see dramatic results.  When applying dye to your hair, sometimes it can end up on your skin. However, there are plenty of ways to get rid of hair dye on your skin. Many of these methods involve natural solutions, which are the best kind!  
Luckily, many other hair care products or practices can indeed ey completely natural, such as our DIY leave-in conditioner, our three homemade conditioners to rinse out, or washing your hair with the no-poo method.
Does Organic Hair Dye Work?
So, does organic hair dye actually work? The short answer is yes. Most people who use organic hair dye should see results that are similar to when they use traditional hair dye. However, if you're using it for blonder shades, it may produce considerably less dramatic results in comparison. So, if you have your heart set on obtaining luscious bleach blonde locks, then organic hair dye is probably a no-go. 
However, you can still try and incorporate a PPD-free toner into your hair-dye routine, alongside other natural hair-care products, such as natural shampoos and conditioners. If you want your hair to remain top-notch quality after treatment, it is always important to consider the advice of your hairstylist. They may even be able to steer you in the right direction if you explain what you are after. 
There are even natural ways that you can wash out your hair dye if you're doing it by yourself. Many of these methods incorporate ingredients that you can find at home or in the supermarket.
If you're not sure where to start when it comes to finding a suitable organic hair dye for you, then take a look below at some of our recommendations.  
Organic Hair Dye Brands You Should Try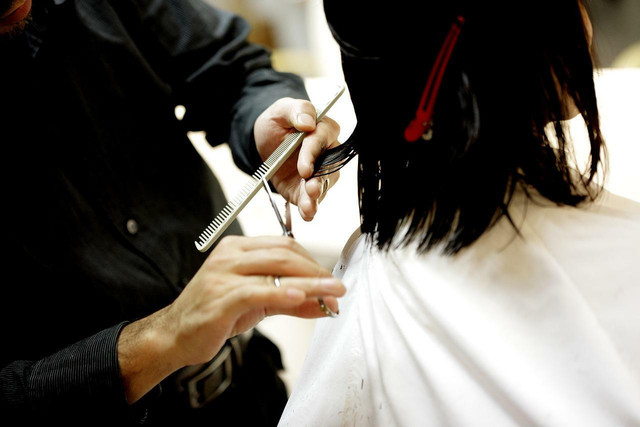 So, you've decided to take the plunge and experiment with an organic hair dye. However, what organic hair dyes are currently on the market? 
Many organic hair dyes are available to purchase online. Some brands you could consider are:  
If you're unsure whether organic hair dye is for you, you can always start by testing a semi-permanent dye and seeing how you like it. While there is no truly 'natural' product when it comes to hair dye, your best option is to choose a hair dye that is kinder to both you and the environment. Now it's over to you to decide which route you want to take!
Read more:
** Links to retailers marked with ** or
underlined orange
are partially partner links: If you buy here, you actively support Utopia.org, because we will receive a small part of the sales proceeds.
More info
.
Do you like this post?
Thank you very much for voting!