Wondering which strawberry companion plants will help your berries thrive? Learn what to plant with them and which plants to avoid with our helpful guide.
When it comes to growing your own produce, you want to get the best yield possible. Not only do homegrown fruit and vegetables taste better, but they're also better for you and the planet! Skip the use of herbicides and pesticides by choosing the right strawberry companion plants to grow in your garden.
Companion planting has many benefits – it can enhance growing conditions, control pests, attract pollinators and make the best use of the space available in your garden. Looking to grow strawberries this summer? We'll explain which companion plants you should be planting alongside them. Don't forget to fertilize your strawberry plants naturally for the best results.
6 Herbs That Make Great Strawberry Companion Plants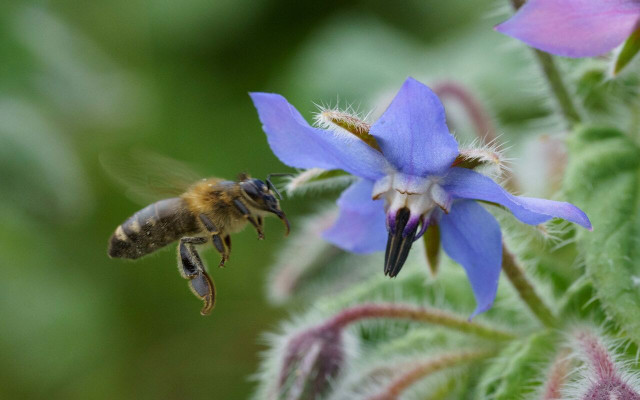 Companion planting with herbs makes a lot of sense, particularly with strawberries, as they're both edible and can complement each other well in desserts, salads and drinks.
Thyme is low-growing, which helps to smother weeds. It also deters worms and attracts hoverflies that eat aphids, thrips, scales, and caterpillars, which are strawberry eaters.
Chives are ideal because the oniony smell keeps pests away, and the edible chive blossoms attract beneficial pollinators.
Borage is an excellent flower for bees and attracts other beneficial pollinators to the garden, along with predatory wasps that eat certain pests. It also adds trace minerals to the soil, which some gardeners believe makes the strawberries taste sweeter.
Cilantro repels aphids, slugs and spider mites while attracting lacewings, ladybugs, and parasitic wasps. Cilantro blooms in hot weather, which is beneficial for everbearing varieties as it can attract pollinators necessary for your second crop. Just don't confuse cilantro with parsley, or you won't reap the benefits.
Dill is mainly grown for its use in pickling, but by using it as a strawberry companion plant, you can help attract ladybugs and wasps, which will help keep strawberry pests at bay. You can try the four-corner method of planting dill in each corner of your strawberry garden.
Sage keeps slugs away and is thought to improve strawberry flavor. It's best planted at the end of strawberry rows or in a nearby bed.
4 Flowers to Plant With Strawberries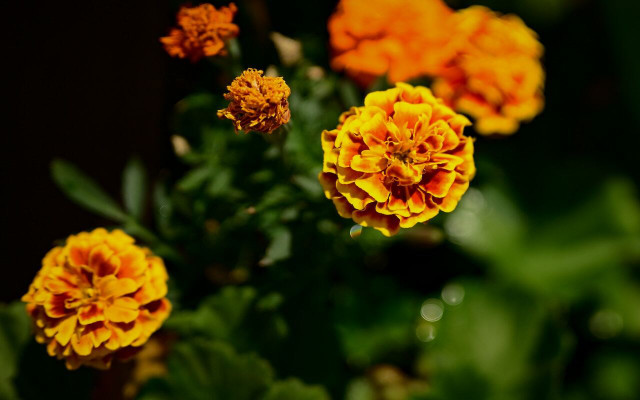 Flowers brighten your garden and attract birds and bees to your yard. Some of the best floral strawberry companion plants include:
French Marigolds: These are common companion plants for many gardens as their scent repels rabbits, mosquitos and other pests. They also suppress nematodes below ground which is essential since root-knot nematodes stunt and eat strawberry plant roots.
Lupins: Tall and showy, lupins attract butterflies and bees to your garden. They also help fix nitrogen in the soil, and the scent repels various strawberry pests.
White Clover: Another good plant for fixing nitrogen in the soil, white clover can also help suppress weeds when planted between your strawberry plants.
Nasturtiums: This bright, edible flower goes great with strawberries in a fresh summer salad and will attract pollinators to your garden. You'll want to plant them near your strawberry plants, but not between, as nasturtiums are known to spread significantly.
Certain Fruits and Vegetables Are Ideal Strawberry Companion Plants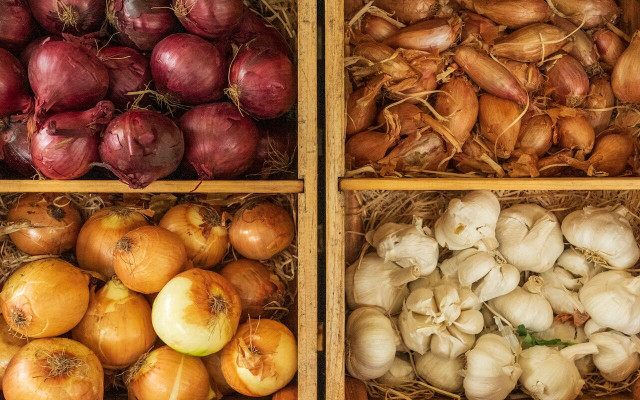 It makes sense to grow other fruits and vegetables alongside your strawberry plants. The benefits are wide-reaching and include fixing soil, repelling pests, and providing shade.
Rhubarb: The winning strawberry and rhubarb combo isn't limited to pies; they also go together in the garden. Rhubarb leaves provide shade for the strawberries, while the taproots help break up the soil, which enables the strawberries to grow more efficiently.
Spinach: Another excellent combination in the culinary world, spinach and strawberries work well in the garden. Some gardeners swear growing spinach makes the strawberries taste sweeter, but that's just speculation. Spinach does have saponin in its roots which has antifungal and antibacterial properties and can add a layer of protection to your precious berry plants.
Legumes: This includes plants like peas, bush beans and pole beans which are known to add nitrogen to soil. Strawberries need nitrogen for healthy green leaves and increased fruit production.
Alliums: Members of the allium family include onions, shallots, chives and garlic. Their unique scent repels slugs and keeps various insects and rodents like rabbits and rats away from your garden.
Lettuce: A classic strawberry companion plant that won't compete for water or nutrients. It's a low-growing vegetable that can benefit from the shade of strawberry plants and is a great way to maximize your garden space.
Avoid Planting These With Strawberries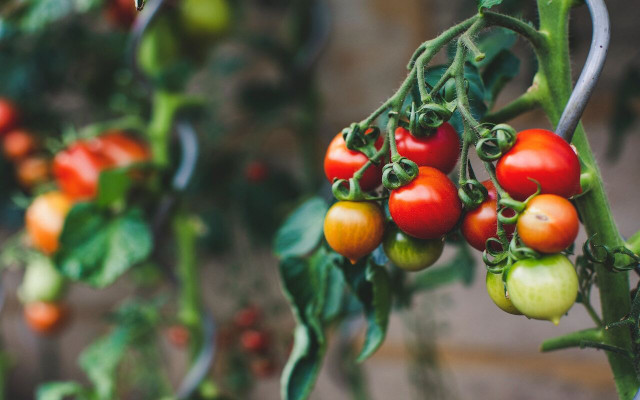 While many plants can be beneficial strawberry companion plants, certain ones should be avoided.
Members of the Brassica family, including cauliflower, broccoli and other types of cabbage, should be avoided because they compete with strawberry plants for nutrients. Broccoli helps reduce fungal rot, but don't plant it in the same bed as strawberries.
Members of the Nightshade family, including tomatoes, potatoes, eggplant and peppers, should also be avoided as they may spread fungal disease to your strawberry plants.
Using Your Strawberry Harvest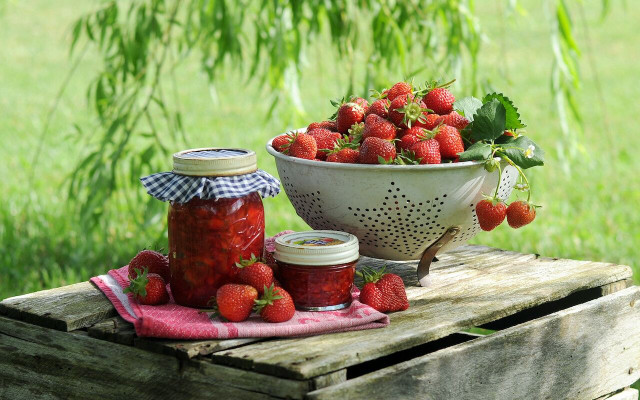 One major benefit of strawberry companion plants is a boosted yield. Once your strawberries are ready to harvest, consider using them in some of our delicious recipes:
Read more: 
** Links to retailers marked with ** or
underlined orange
are partially partner links: If you buy here, you actively support Utopia.org, because we will receive a small part of the sales proceeds.
More info
.
Do you like this post?
Thank you very much for voting!