Whether you're an avid gardener or a lover of all things green, our spring bucket list will give you some ideas for celebrating the arrival of new life and longer days.
Your winter bucket list is complete, and your spring bucket list is coming up. Plants all over the US are bursting to life as the season of rebirth and regeneration begins. This time of year often puts a spring in our step, too. For plant lovers, these ideas will help you create a personalized bucket list of all things flora this spring.  
1. Start Your Spring Bucket List by Throwing a Garden Party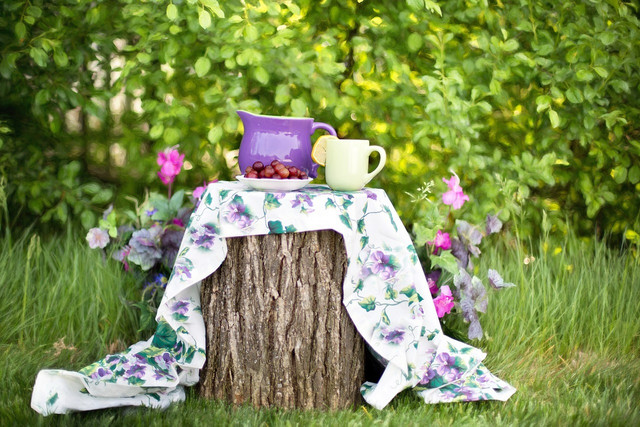 Why not kick off your spring bucket list with a garden party? There's no better way to celebrate the season than bringing together your blossoming garden and your cherished friends and family. We have plenty of eco-friendly garden party ideas to help you plan and decorate your event.
For the menu, try some easy vegan appetizers followed by simple, tasty vegan party food with healthy ranch dressing on the side. Share your love of plants by sprinkling some edible flowers over the dishes. Finish off the festivities with some dinner party games for adults, and enjoy the start of your spring with laughter and fun.
2. Check Out Spring Flowers on a Hiking or Biking Trip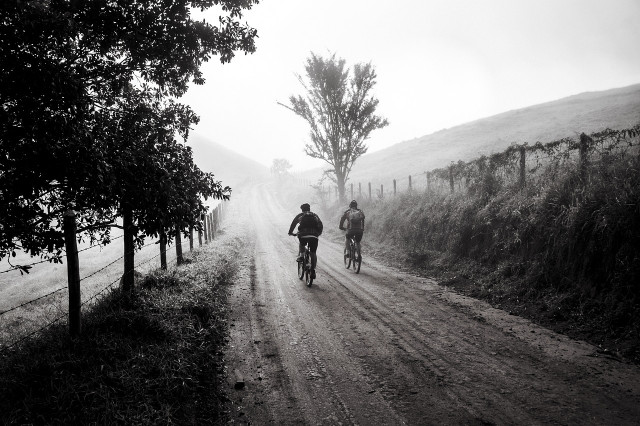 Spring is the perfect time for an outdoor trip — and the perfect time to see flowers in bloom. Many state and national parks are in the shoulder season, so they are less busy, and you can avoid the uncomfortably high summer temperatures.
Sound interesting? Start by looking into traveling by bike, a great way to check out some of the greenest cities in the US as they burst into bloom. Don't worry about unpredictable spring weather either — it's perfectly safe to cycle in the rain as long as you have the right gear.
If you're not a natural biker, you could hike your way through your spring bucket list instead. If you live in a city, you can try urban hiking and make a game out of trying to identify all the local blooms. If you can go further afield, check out some of these great hikes across the US:
Special destinations for plant lovers
The Bellagio Conservatory & Botanical Gardens in Las Vegas should feature on every plant lover's spring bucket list at least once in a lifetime. It boasts 14,000 square feet of botanical gardens that include spectacular displays of seasonal plants and flowers. You will also see the "Giardino Dell' Amore" — or Garden of Love — which is home to thousands of fresh plants and flowers that portray a springtime setting.
You could also explore the oldest botanical garden in the US. Established in 1837, The Boston Public Garden is the oldest botanical garden in the US and is host to over 600 varieties of trees and a wealth of flowers and vegetation.
If you are hiking in Tennessee, look out for the Tennessee coneflower, which only grows here and recently made its way off the endangered species list thanks to conservation efforts.
3. Forage Some Favorites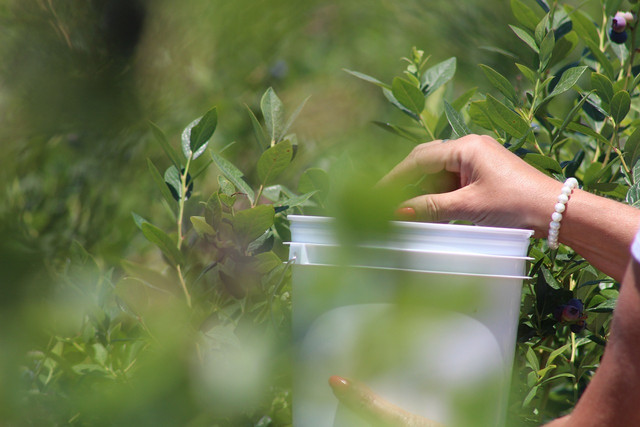 Foraging is a common practice and makes a great spring bucket list activity for several reasons — including environmental, financial and social. Take notes from proponents of freeganism, who aim to limit waste, consumption and consumerism by foraging, upcycling, gardening and dumpster diving. If you're already an avid gardener, learning to forage will increase your knowledge of local flora and fauna and make you more self-sufficient.
There are many fascinating and useful plants to forage wherever you live. Begin by reading our guide to edible weeds. Dandelion, for example, grows in many places, and dandelion tea comes with a host of health benefits.
If you are a fungi fan, check out our guide to foraging wild mushrooms. Morel hunting can be done across the country in late spring. You could also try hunting for wild asparagus if it's the right harvest time in your region. (Every area has a different harvest season).
Elderflowers bloom as early as March through July. One way to identify the best bush for berries is by looking for its flowers in spring. Start getting familiar with these versatile beauties and learn how to find, collect, and use elderberries as part of your foraging spring bucket list.
Wild garlic will also come to life as winter ends. To find out if wild garlic grows in your area, check out the USDA range map. Wild onions may also be in season in your region and can be eaten as part of many delicious recipes. Don't forget to reuse your vegetable scraps and leftover onion skins!
For herbal tea, garden mulch, household cleaning and many other purposes — why not collect pine tree needles? You can even create a beautiful and natural air freshener by boiling pine tree needles along with cinnamon sticks, herbs, and orange peels in hot water. 
4. Take the 30 Plants a Week Challenge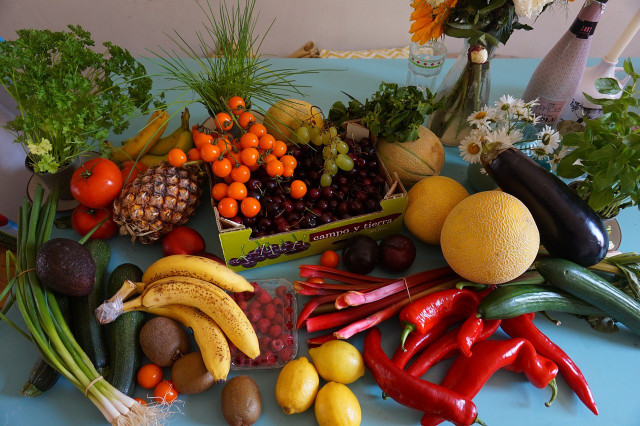 Add a splash of the vegan food pyramid to your spring bucket list with the 30 plants a week challenge. All you have to do is eat 30 different varieties of plant foods in a week. When you eat a plant-based food, simply make a note of it. This will count as one plant out of thirty, regardless of how many times you eat it in the week. The idea is that you will eat a rich and diverse blend of plants in the month and enjoy the associated health benefits.
Swapping animal products for plant-based products is also good for the environment. Livestock production is a leading driver of the current environmental crisis and majorly contributes to water consumption, deforestation, soil destruction, water contamination and greenhouse gas emissions. Research has indicated that by not consuming meat and dairy, we could reduce land cultivation by 75 percent while still feeding the entire planet's population. 
Gardeners can create an extra challenge for themselves — try to get between a third and half of your 30 plants from your own garden this season. This may require some advance planning, but it's a great way to expand your range and try out different planting methods.
Because plants are so diverse, you have plenty of choices to help you complete the challenge. Plant-based diets include not just fruits and vegetables but also whole grains, nuts, seeds, herbs, natural probiotics and a huge range of other options. Our ultimate vegan food list for beginners will help you formulate a shopping list and a plant-loving bucket list for spring.
5. Include the Community in Your Spring Bucket List
For gardeners, there can never be too many plants in an area. If you live in a built-up area, there may be little wild vegetation. If that's the case, it's a great opportunity to add urban gardening to your spring bucket list. You could even plant some endangered trees — like the Florida Yew or North American Ash — and help save them from extinction.
If you have the resources to take on a larger project, look into how to start a community garden. It doesn't matter if you are working on a large-scale agrihood or inviting your neighbors to engage in native gardening for wildlife on a small patch of land or a balcony. You could even launch a hanging basket or window box campaign to add a splash of color to the neighborhood. 
Planting and growing as part of your bucket list will encourage ecological succession that benefits humans and the planet — and give you more plants to love.
6. Spring into Activism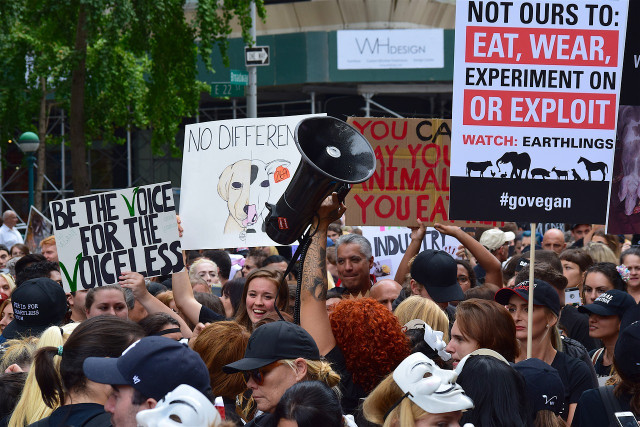 As the climate crisis escalates, saving the planet should be a priority on any spring bucket list. There are many ways to get involved in environmental activism in 2023 if you want to help save Earth's vegetation, save the rainforest or save the ocean.
The Rights of Nature movement or Fridays For Future are just two of many NGO and non-profit organizations worth supporting and are good choices if you want to make a difference. You could start by joining a protest (and learning how to make a protest sign) to stand up for a cause that is important to you.
The Center for Plant Conservation is one of several American groups fighting to save rare and endangered plants. The Nature Conservancy is seeking to plant a billion trees across the globe. Both of these organizations — and others — are always in need of support.
7. Revamp Your Garden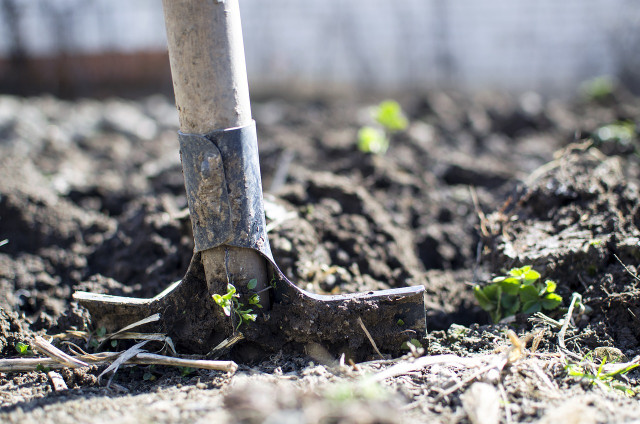 No spring bucket list for plant lovers could conclude without the spring garden to-do list. Gardeners across the US are springing into action as their beloved plots begin to bloom. The tasks range from fertilizing to planting and cleaning up winter debris.
There are many beautiful flowers to plant in March and other spring gardening ideas you might want to look into. Why not try growing sunflowers this year or some flowering bushes or shrubs, or even some climbing plants for your garden?
It's important to nourish the plants you have, too. You can use eggshells as fertilizer for your garden plants and reduce waste in the kitchen. For lush lawns — check out the best fertilizer for grass and when to use it. The first cut of the year might also be on your spring bucket list (unless you let your garden grow naturally). If so, don't waste what could become gardener's gold. Try composting grass clippings to learn how to dispose of them properly. This is a great way to add nutrients to your gardening soil and prevent a moldy compost pile.
8. Bring Spring Inside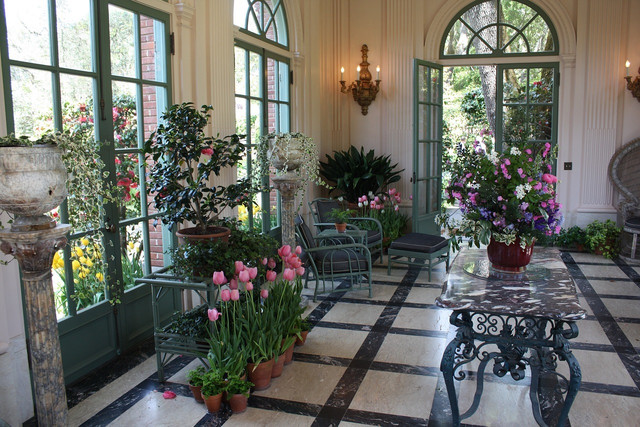 If you don't have a garden or the opportunity to start a community garden initiative, bring spring inside as part of this year's bucket list. You can do something as simple as learning how to grow a herb garden on your windowsill or as large-scale as creating a feature wall of the best indoor hanging plants.
You can grow strawberries indoors and learn how to fertilize them naturally. Even if you have little natural light, you can try some of the best indoor plants for dark rooms.
Read more:
** Links to retailers marked with ** or
underlined orange
are partially partner links: If you buy here, you actively support Utopia.org, because we will receive a small part of the sales proceeds.
More info
.
Do you like this post?
Thank you very much for voting!