Can drinking too much water be harmful? Learn the truth about the risks of overhydration and find out how much water is too much in a day. Stay healthy!
Most people know that drinking enough water is a vital part of staying healthy, but how much water is too much? The answer depends on a few factors. Generally, a healthy human body has a strong capacity to keep its fluid volume stable and within strict parameters. Drinking too much water — in volumes that overwhelm these mechanisms — is rare. However, it can happen. Here is how much water is too much in a day.
How Much Water Is Too Much?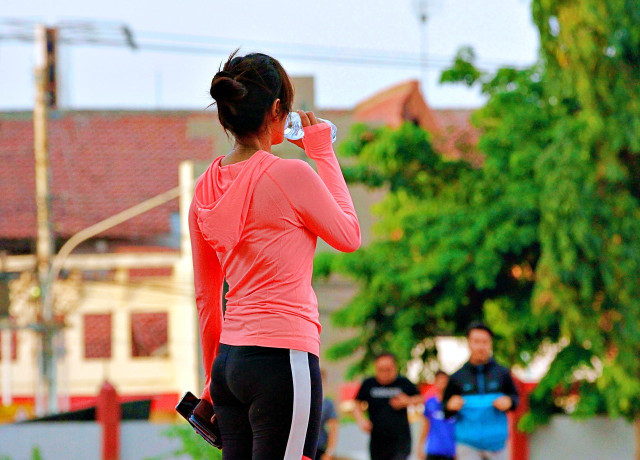 The answer to "how much water is too much in a day?" depends on your activity level, overall health, age, the weather and temperature, and many other factors.
The recommended daily intake of fluid is approximately 3.7 liters for men and 2.7 liters for women, with eight glasses being the standard guide. Some people need more; others may need less.
If you are generally healthy and don't have a heart, kidney or endocrine condition, it will be difficult for you to drink too much, even if you exceed daily recommendations. That said, it's not impossible. Drinking too much water too quickly, known as overhydration, can overwhelm the body's ability to regulate itself and maintain balance. While rare, water intoxication can have very serious and life-threatening complications.
To understand why this question is difficult to answer, we need to look at water's function and purpose in the body.
Water in the Body
Every cell in your body relies on water. It is one of the most important and common substances in the human body. If you don't drink enough and become dehydrated, every function in your body is affected.
The many functions of water in the body include:
regulating body temperature
lubricating joints
supporting bodily fluids like saliva, blood and lymph
preventing and relieving constipation
working with the kidneys to detox the blood
protecting organs and tissues
dissolving and transporting molecules around the body, like oxygen, nutrients, hormones and waste products of metabolism
Homeostasis is a term used to describe the body's state of balance, which includes a balance of fluids and the molecules dissolved in those fluids. The body's fluids are water and electrolytes — minerals in blood that carry an electric charge, like sodium and potassium, critical to chemical reactions and bodily functions.
The main organs and systems that regulate fluid and electrolyte balance are the brain, the adrenal glands (part of the endocrine system that secretes hormones), the gut and the kidneys. How these organs and systems work together is complex. Still, a healthy body usually keeps fluids and electrolytes within healthy parameters.
The Dangers of Dehydration
If you drink a lot, the brain and the adrenal glands will tell the kidneys to make a lot of urine to eliminate the excess fluid. You will also lose water by sweating and even breathing. If you don't drink enough, the brain and endocrine system tell the kidneys to make less urine.
Your brain will also tell you to drink more by making you feel thirsty and taking water out of body tissues to keep blood pressure regulated. The areas that lose water become dehydrated, and their functions are interrupted.
The following symptoms are associated with dehydration:
fatigue
thirst
dry skin and lips
dark urine and less volume
headaches
muscle cramps
lightheadedness
dizziness
Severe dehydration can lead to low blood pressure, confusion, coma and even death. So, drinking enough water is crucial. If you are losing a lot of fluid through sweating in hot temperatures, fever, using a sauna or intense exercise or activity, you need to drink a lot more than when you are cold, resting and losing less.
How much water is too much depends on how well these regulatory systems are working. Someone with serious kidney problems, for example, might need as little as one glass of water a day because the kidneys can't get rid of it quickly.
People with some heart conditions, endocrine disorders and other health conditions may also have trouble regulating water in the body. If you have health issues, speak to your healthcare provider about how much you should drink.
For the rest of this article, we will address how much water is too much for a healthy body with no medical conditions.
Can I Drink Too Much Water?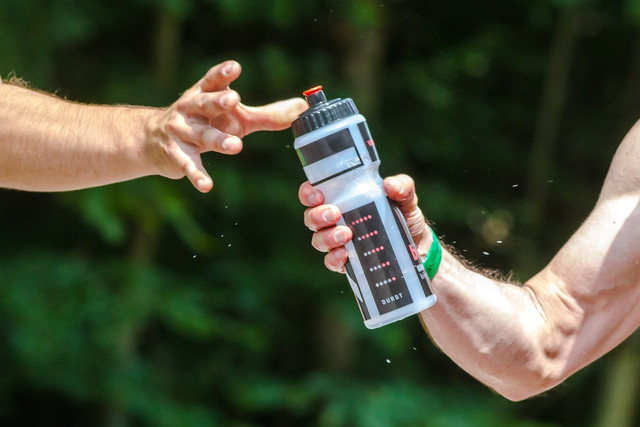 Overhydration most commonly happens during or after prolonged exercise, like endurance running, military training and high-intensity sports. It can also occur if you are too hot and quickly chug a lot of water to cool down. There are cases where people have died from water intoxication.
Several people have died after taking MDMA and drinking large volumes of water. In 2007, a 28-year-old California woman died after drinking six liters of water in three hours while competing in a radio station's on-air water-drinking contest. Two years earlier, a 21-year-old man died after being forced to overhydrate at a fraternity hazing at California State University.
Too much water, especially when drunk too quickly, can affect your blood's electrolyte balance. These molecules are diluted in water, so the concentration of water in the blood and body directly affects the concentration of electrolytes.
Equilibrium shifts if the body becomes overwhelmed by lots of water and no electrolytes. Many sports drinks contain electrolytes, so drinking a lot after exercise doesn't have the same effect as drinking too much water.
Are you interested in sports drinks but want to avoid sketchy additives and control your sugar intake? Take a look at our homemade Gatorade recipe and recipes for electrolyte drinks. Also, check out how to clean your water bottle.
What Happens if I Overhydrate?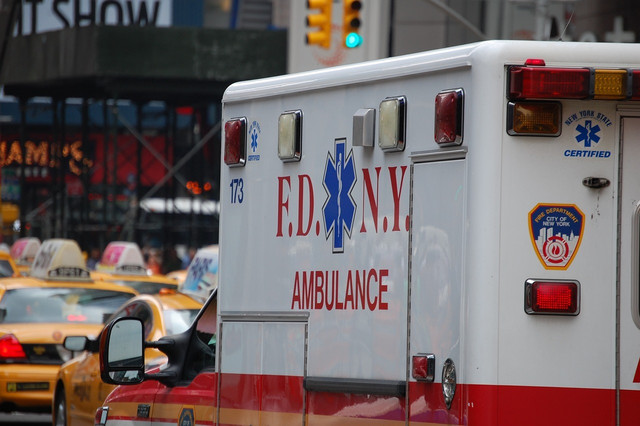 If you overhydrate too quickly and overwhelm your body's mechanisms to maintain balance, several changes take place. Electrolytes become diluted in the blood, which is particularly problematic regarding sodium. Low sodium is known as hyponatremia and can be life-threatening.
This sudden dilution means electrolytes are more concentrated in cells than in blood and surrounding fluid. Sodium draws water towards it in a specialized process called diffusion. This means the large volume of water will move out of the blood and follow sodium into cells, causing them to swell like little balloons.
Swelling becomes serious when it affects the brain. It can lead to life-threatening complications. Symptoms include confusion, lethargy, headache, psychosis and drowsiness. If you suspect you or someone you know has had too much water too quickly, contact a medical professional immediately.
How Much Water is Enough?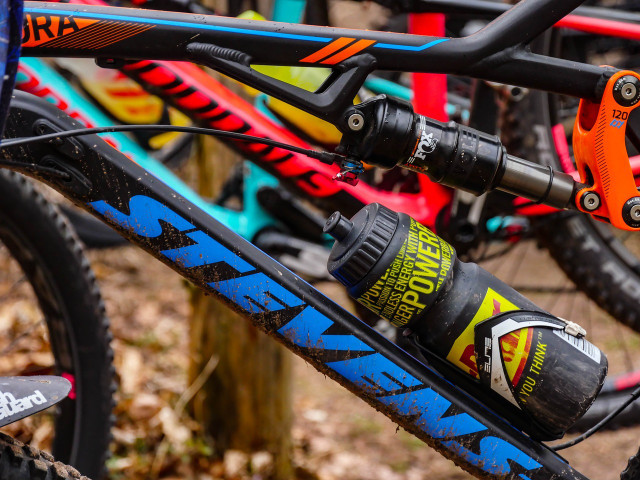 As you can see, it's difficult to get an exact answer to the question of how much water is too much in a day. Our unique bodies, activities, climates and other factors differ hugely. Your own kidneys will give you a better estimate than most guides.
Generally speaking, if you pass large volumes of clear urine that resembles water, you're likely drinking too much. If you pass small amounts of concentrated, dark yellow urine, you probably need to drink more. Don't forget: if it's yellow, let it mellow and be mindful of the impact of flushing on the environment.
Overhydrating in a short time puts you at the most risk, especially if you've been sweating, exercising or engaging in other rigorous activities.
Read more: 
Important Information regarding Health-related Topics.
** Links to retailers marked with ** or
underlined orange
are partially partner links: If you buy here, you actively support Utopia.org, because we will receive a small part of the sales proceeds.
More info
.
Do you like this post?
Thank you very much for voting!