Chai tea's health benefits range from better digestion to improved cell function, but there are some things to watch out for. Here's what you need to know about chai.
In many places, "chai" means "tea." Known in the West as a deliciously spicy blend of spices and herbs, chai is one of the most popular drinks in the world. But is it good for you? Chai tea benefits are wide-ranging and span everything from better digestion to improved cell health; however, there are some things to remember to steer clear of trouble.
Read on for the health benefits of chai tea and how to get the most out of them.
What is Chai Tea?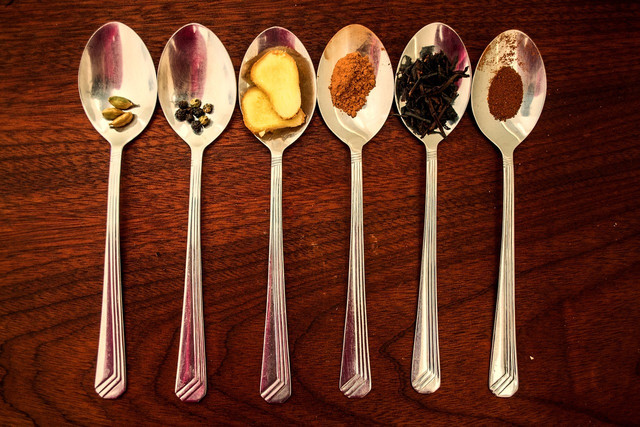 Traditional chai tea is a melange of black tea, herbs and spices originating from India. It comes in many regional variations. In the US, you can find many versions of it that differ greatly from the traditional hot beverage. Often, these are made with sweeteners, flavorings and additives and even come in powder form.
Chai contains some key ingredients around which its many variations are built. Traditional chai almost always comes with fermented black tea and a blend of spices, including:
Cinnamon
Cardamom
Fresh Ginger
Black Pepper
Whole or Ground Clove
Nutmeg
Coriander Seed
Fennel
Allspice
Star Anise
It can also be made from Assam, Darjeeling, Ceylon, Oolong or green teas.
So, how can chai tea benefit you? It contains healthful antioxidants and anti-inflammatory properties, it aids digestion and sleep, and it possibly reduces blood pressure and contributes to higher energy levels. Furthermore, it supports the immune system and promotes cell health.
Read on for a closer look at the health benefits of chai tea and how to use it.
#1. Chai Tea Benefits Digestion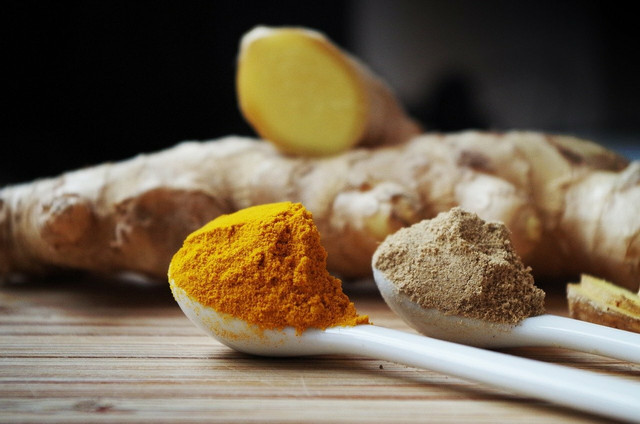 Drinking chai tea is reported to improve digestion and gut health due to two essential ingredients:
Ginger, a powerful digestive aid, stimulates the gut and digestive system, which help those suffering from constipation, diarrhea or other gastrointestinal problems.
Black tea has also been shown to have positive effects on the stomach. The presence of polyphenols in black tea similarly aids gastrointestinal functions.
Read more:
#2. Chai Is An Energy Booster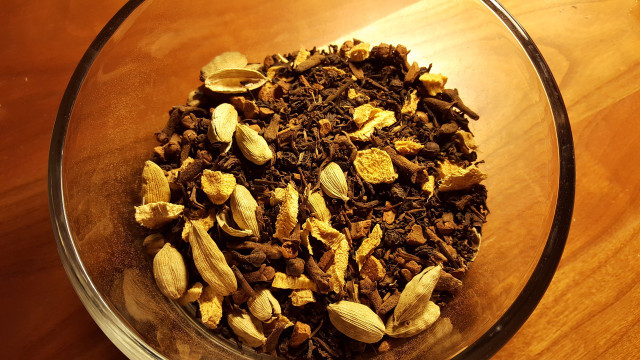 The second major health benefit chai tea is known for is raising energy levels and increasing alertness and focus. Black teas contain moderate amounts of caffeine, providing a pick-me-up without increasing the anxiety associated with coffee.
#3. Nausea Relief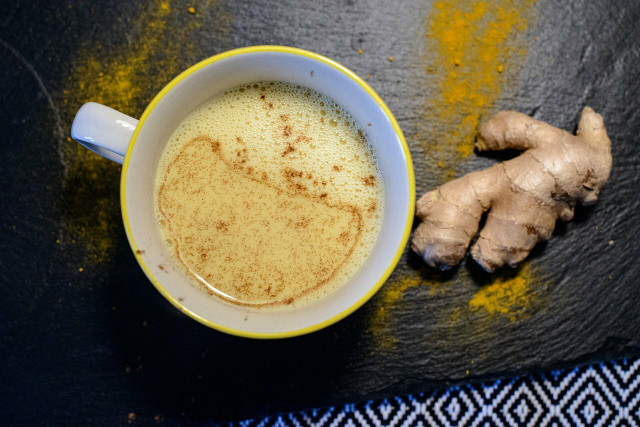 Not only does chai tea improve digestion, but a cup can effectively calm nausea and upset stomach. Ginger, which we've seen can improve digestive function, can also lessen nausea and even morning sickness. Chai tea can be a pleasant substitute for coffee in your morning routine when your stomach isn't feeling the best.
For more information about tea as an antinauseant, read our article 6 Teas That Help Fight Nausea.
#4. Chai Tea Benefits Include Anti-Inflammatory Properties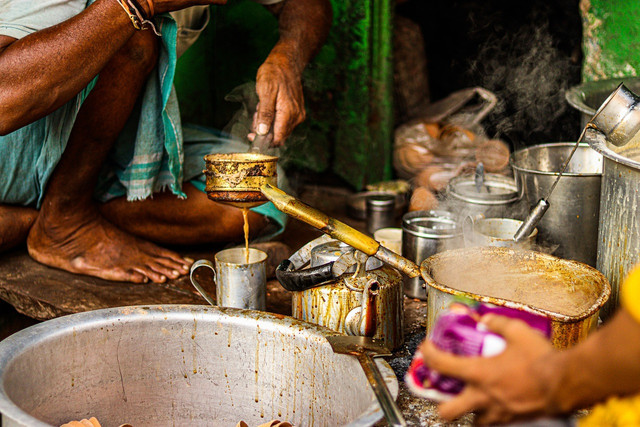 Another health benefit of this spicy beverage is that it is anti-inflammatory. The ingredients in chai beneficial for relieving inflammation include black tea, green tea, ginger, cinnamon and cardamom. Anti-inflammatory ingredients can help soothe muscle soreness and chronic pain, as well as decrease the risk of inflammation-related diseases like arthritis, autoimmune disorders and IBS.
#5: Immune Function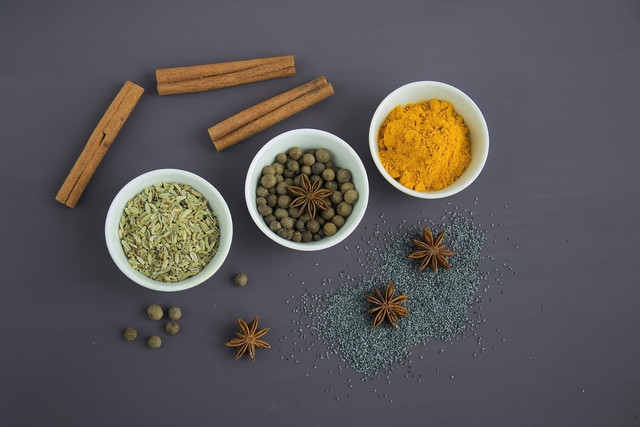 If you're feeling under the weather, chai tea can boost your immune system. The catechins in chai have been proven to ward off respiratory illnesses like influenza, some viral infections and even the common cold. The tea can also alleviate viral infection symptoms if your immune system is already under attack.
Furthermore, ginger has antibacterial properties to defend your body from harmful pathogens.
#6 Health Benefits of Chai Tea: Black Tea and Cell Health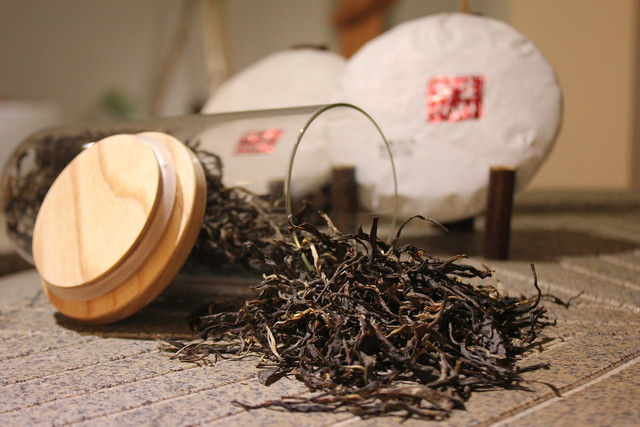 Another reason to drink chai tea is that black tea is beneficial for overall cell fitness. Black tea contains polyphenols that promote cell health and have anti-aging effects on the skin.
Black tea is also associated with decreased risk of chronic diseases. The flavonoids in black tea protect cells and tissues from oxidative damage, lowering the risk of chronic disease.
When Chai is Bad For You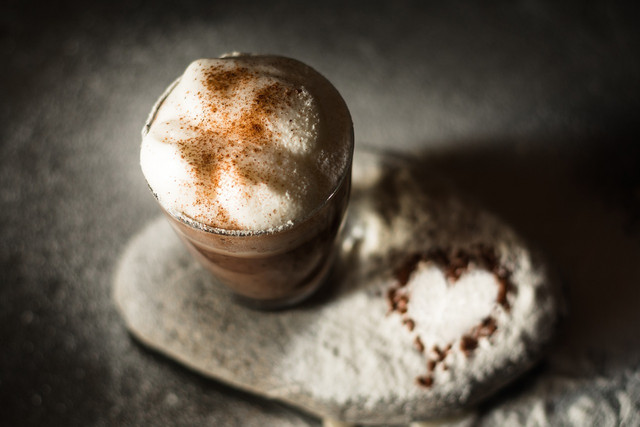 While traditional chai is packed with healthy herbs and spices, many Western versions — particularly chai lattes — are less healthy due to their high sugar content. Many coffee shops only use powdered flavor mixes, usually high in sugar and contain questionable ingredients like artificial sweeteners and flavorings, dehydrated low-quality milk and preservatives.
Sugar content is the most important consideration when determining if a specific chai tea is good for you. Check the ingredient label. The health benefits of chai tea only apply when it's unsweetened. So, if you choose to add sweetener at home, do so sparingly. Also, chai shouldn't contain dehydrated milk or other strange additives. The ingredients to get the best chai tea benefits are simple: black tea and the herbs and spices of choice.
Make Your Own Chai Tea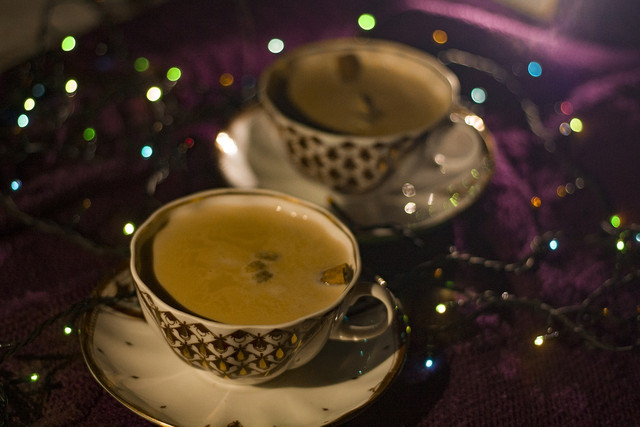 Alternatively, creating your own chai tea blend or chai latte at home is easy, cheap and healthy when done right. Try our favorite chai recipes:
Remember to use organic and fair trade ingredients whenever possible — the planet will thank you!
Exploitation in the Tea Industry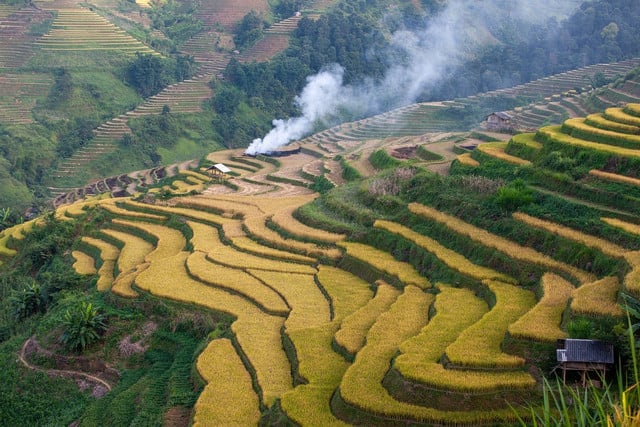 Next to water, tea is the second most commonly consumed beverage worldwide. However, most tea drinkers don't know much about the ethics behind it. Unfortunately, the reality is that the tea industry is tainted with exploitation and human trafficking. Many major producers' tea plantations in countries throughout Asia and Africa practice forced labor or child labor.
Exploitation within the tea industry is complex. It depends on existing inequalities and economic structures that many vulnerable to trafficking and modern-day slave labor. Fixing this issue is complicated; however, as consumers, we can do is educate ourselves and source our tea from ethical producers that pay a living wage and treat their employees well.
Companies that manufacture slavery-free tea products include Honest Organic Tea and Equal Exchange. You can also look for a certified fair-trade label from companies like the Rainforest Alliance and UTZ Certified to ensure you're not supporting slave labor.
Read more:
Important Information regarding Health-related Topics.
** Links to retailers marked with ** or
underlined orange
are partially partner links: If you buy here, you actively support Utopia.org, because we will receive a small part of the sales proceeds.
More info
.
Do you like this post?
Thank you very much for voting!