Ponzu sauce is a salty and sweet Japanese condiment with a sour citrusy zing. It's often difficult to source, and some brands also contain fish, making it not suitable for vegans and vegetarians. Read on to discover the best ponzu sauce substitutes.
Ponzu sauce is a Japanese condiment that is often used as a dipping sauce or to marinade fish or tofu. It has a salty, citrus flavor with an umami kick that pairs well with a variety of dishes. Typically, ponzu sauce is made with a mixture of mirin or rice wine, rice vinegar, bonito fish flakes, seaweed, soy sauce and yuzu. Yuzu is a small yellow citrus fruit which is tart and sour and fragrant. Although it is grown in some states, yuzu can be quite difficult to source, because importing the fruit from overseas has been banned by the USDA to help prevent the spread of citrus diseases.
So what happens if you need some ponzu sauce but and don't have any in the cupboard? Before you run out to the grocery store, you might be able to make ponzu sauce substitutes from what you have in the kitchen. Keep reading for eight ideas on how to add that salty, zesty, umami flavor to your food.
1. Plain Soy Sauce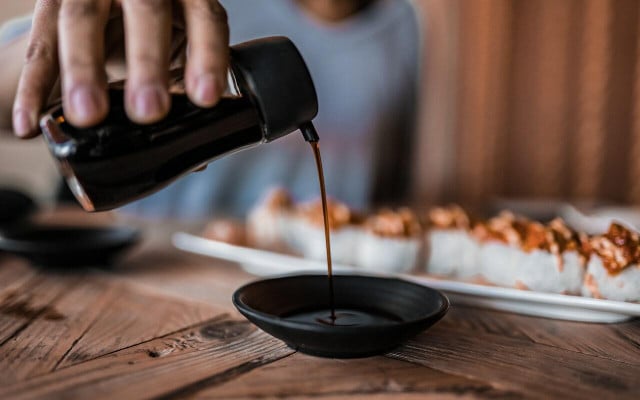 Soy sauce is a simple and tasty way to add a rich, salty and umami flavor to any meal, marinade or ramen broth, and can be a great ponzu sauce substitute. Although it won't be as rich in the sweet and sour flavors of ponzu, soy sauce will add flavor. Keep in mind that soy sauce does have a high sodium content and should always be consumed in moderation, as a diet high in salt has been linked to cases of high blood pressure. You may not be aware, but the vast majority of soy sauce on the grocery store shelves has been chemically fermented, which could be dangerous to our health. Always look for organic, naturally fermented soy sauce to be kind to yourself and kind to the rainforest.
2. Soy Sauce + Lemon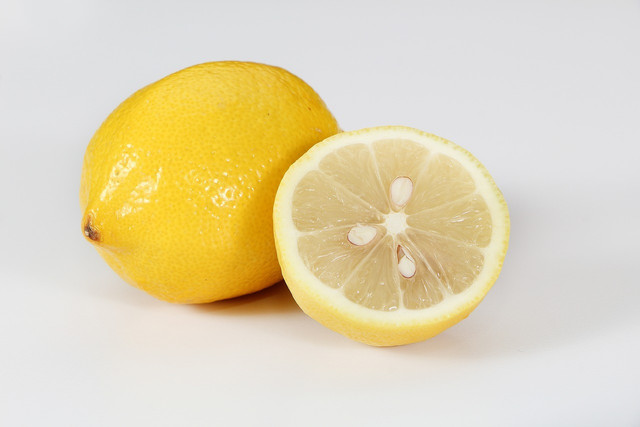 By mixing a naturally fermented soy sauce and organic lemon juice together, you can mimic the salt-sour taste of ponzu. Combine the two together in equal parts to make a quick and effective marinade for tofu, or for homemade chickpea tofu.
3. Soy Sauce + Grapefruit + Orange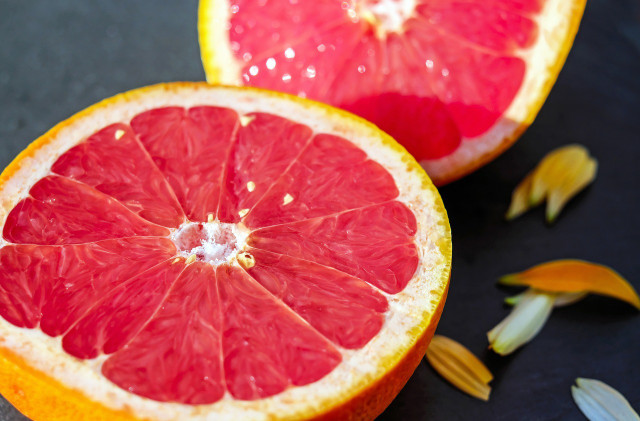 Yuzu has been described as smelling and tasting like all the citrus fruits you've ever had combined. Ponzu sauce is sour, tangy, and a little sweet, which is why the combination of grapefruit juice and orange juice makes an excellent replacement when mixed with soy sauce.
Simply combine one part soy with one part mixed juice and you will have a salty, zingy, slightly sweet ponzu sauce substitute in no time at all. This would make an excellent replacement for ponzu as a dipping sauce for some veggie sushi.
4. Worcestershire Sauce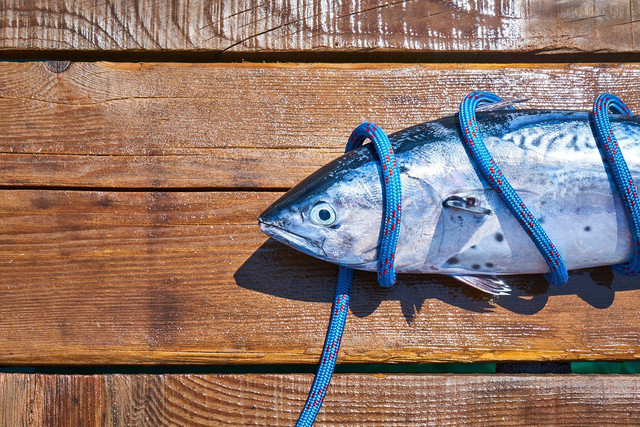 Worcestershire sauce is often recommended as a replacement for ponzu sauce, either alone or mixed with other ingredients. The reason for this is because Worcestershire sauce is sweet, salty, tangy and full of umami flavors. It could also have something to do with the fact that traditional Worcestershire sauce contains anchovy.
As mentioned above, many ponzu recipes contain dried fish flakes in the form of bonito flakes, usually made from skipjack tuna. While this does lend another umami-savory element to the sauce, bonito flakes manufactured in Japan have high levels of benzopyrene due to the smoking process used. Benzopyrene is a carcinogenic and has been linked to health issues such as bronchitis and cancer.
It is also well known that overfishing threatens marine wildlife. Skip jack are a natural predator and help to maintain the eco-system in wild, and other tuna species which are under threat are often caught in the by catch of skipjack fishing nets.
Luckily, there are plenty of fish-free Worcestershire sauce alternatives out there. If look to use Worcestershire sauce as a ponzu sauce substitute, try using a product like Annie's Organic and Vegan Worcestershire sauce, available on Amazon**.
5. (Vegan) Nam Prik Pla
Nam prik pla is a Thai condiment that it used for dipping, marinading and can be added to flavor certain dishes, much like ponzu. Traditionally made from fish sauce, lime juice, bird's eye chilis, brown sugar and garlic, nam prik pla is a salty, sweet, spicy, umami flavor bomb, much like ponzu.
The chili kick isn't part of the flavor profile of ponzu, so it isn't such a suitable substitute on that front, but the rest of the ingredients tick all the boxes — with one exception: fish sauce.  We recommend using a homemade vegan fish sauce, due to the animal and environmental impact of the fishing industry if you decide to make your own nam prik pla.
Vegan nam prik pla without the chilis would be a great all round ponzu sauce substitute.
6. Seaweed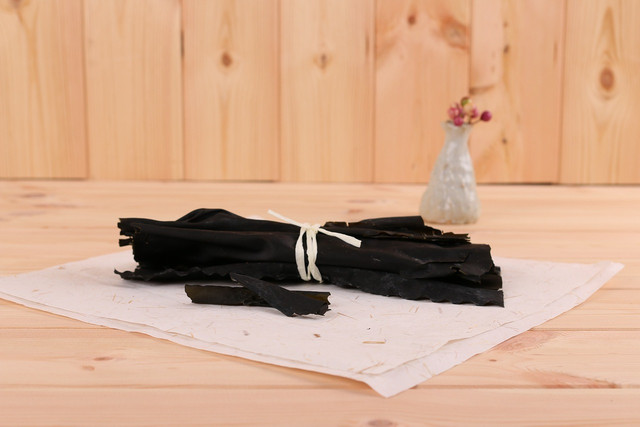 Some ponzu recipes contain seaweed to add to the savory, salty flavor that makes the sauce so unique. If the recipe you are using already contains soy sauce and calls for some ponzu, try add a tablespoon of kelp granules or nori to the dish. You can also rehydrate dried konbu or kelp by simmering it in some water for a few minutes. Turn off the heat before it starts to boil and allow the seaweed to steep in the water. You can make use of both the kelp and the stock to help add a distinct seaside flavor, like in this vegan calamari recipe.
7. Vinegar + Sugar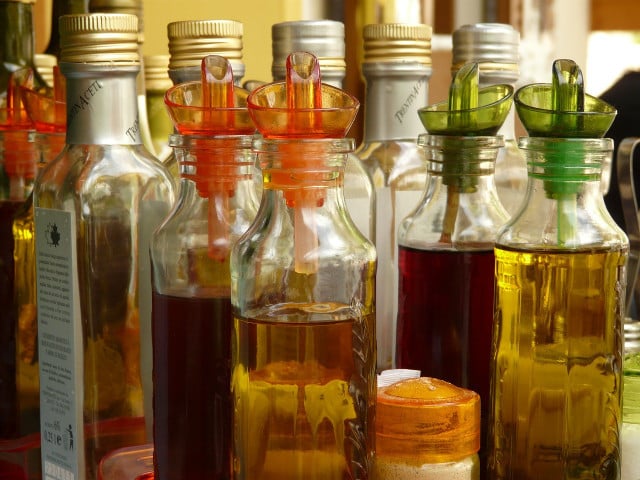 Ponzu also has a slight tang to it, which comes from the citrus element. If you want to make a replacement, but don't have any fresh citrus in the house, then a similar flavour can be achieved using vinegar and a little organic sugar to bring some sweetness. Just use the amount of ponzu sauce needed and add a little sugar to taste.
Although it might seem most sensible to use rice vinegar when making a Japanese sauce, you could reduce your carbon footprint by making sustainable vinegar choices. Rice vinegar from Japan has had to travel a long way, and there are some more local options that you could use. American rice farmers grow around twenty billion pounds of rice each year, and rice vinegar is made by fermenting rice. You could try to mke some yourself, or you could purchase some organic rice vinegar made from rice grown in California from brands like Marukan available in stores, or on Amazon**
You could also use homemade organic apple cider vinegar and organic sugar as a ponzu sauce substitute.
8. DIY Ponzu Sauce Recipe
If you have a little time and the right ingredients, making your own ponzu sauce from what you already have in the house is a great way to reduce buying extra items that you use a few times and might forget about. Plus it means you can make a fish-free ponzu sauce substitute, and you can further limit single-use plastic purchases.
Ingredients:
¼ cup organic naturally fermented soy sauce
¼ cup mix of organic lemon/grapefruit/orange juice
1 tbsp. citrus zest
1 tbsp. organic sugar
a small piece of dried kelp or 1 tbsp. kelp granules
Instructions:
Place everything in to a sterilized jar, put on a lid and shake. Leave it in the fridge for up to a week.
Use as a marinade, dipping sauce or add to your favorite dish for a salty, sweet, tangy kick!
Read More:
** Links to retailers marked with ** or
underlined orange
are partially partner links: If you buy here, you actively support Utopia.org, because we will receive a small part of the sales proceeds.
More info
.
Do you like this post?
Thank you very much for voting!