Our feet are especially vulnerable to itching. It's super annoying, and it can also be a sign of health problems. Find out what causes itching and how to stop itchy feet with natural remedies.
To find out how to stop itchy feet, it is important to understand their causes. There can be a number of reasons:
skin conditions such as eczema, psoriasis, or scabies that require special treatment
laundry detergents that irritate your skin or cause an allergic reaction
athlete's foot or fungal infections
bug bites
If you're not entirely sure about the cause of your itching, pay your doctor a visit. But one of the most common causes of itching is dryness. The good thing is: there are natural remedies to stop itchy feet and take proper care of them. By following this step-by-step process for soothing itchy feet, you're off to a good start.
1. Prepare Your Feet With a Natural Foot Soak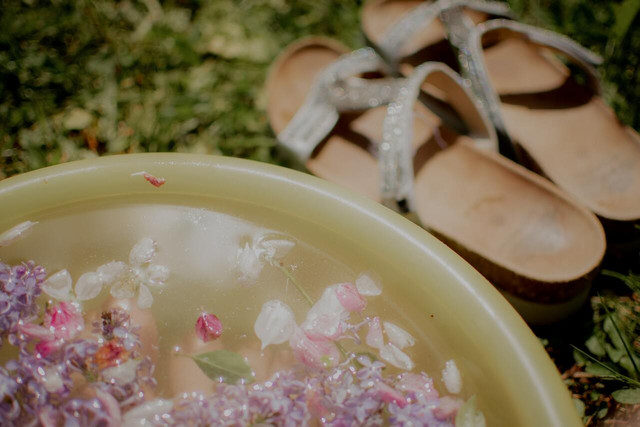 To stop itchy feet, you should start by soaking them. That way, your skin becomes softer and it will be easier to continue with a foot peel. Generally, you should not skip soaking your feet before exfoliation to avoid damaging your skin.
How to make an apple cider vinegar foot soak:
Mix together two cups of apple cider vinegar, two cups of warm water, and one tablespoon of baking soda.
Pour the solution into a basin of lukewarm water. Soak your feet in it for 20 minutes so that your skin becomes soft, making it easier for the scrub to remove dead skin.
Soaking your feet in apple cider vinegar can help with treating itchy feet because of its antibacterial and antifungal properties. But if your skin is particularly irritated and you think that these ingredients might be too harsh for you, then simply soak your feet in lukewarm water with a dash of gentle soap for 20 minutes, or find another gentle homemade foot soak with natural ingredients.
2. Exfoliate Your Feet With a DIY Foot Scrub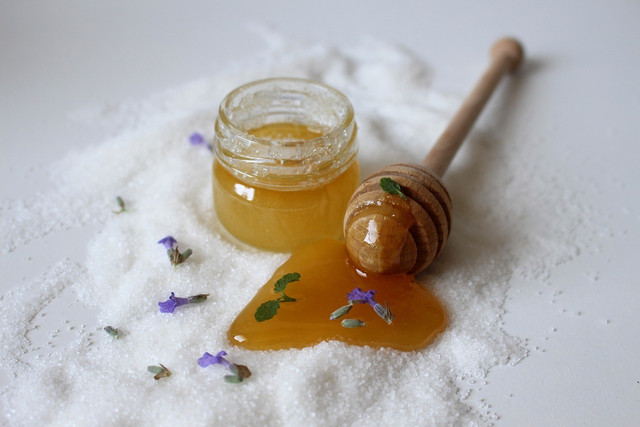 Removing dead skin with a natural foot scrub will help bring the healthy skin that sits underneath to the surface. Without the dead skin cells, the soothing remedies you apply afterward will truly penetrate your skin. Regular foot scrubs also encourage the development of more healthy skin cells. There are different recipes for homemade foot peels for softer skin that will also stop itchy feet.
How to do a DIY natural foot scrub:
Mix two tablespoons of granulated sugar with the juice of one lemon.
Apply it generously. It's best to apply in circular motions.
If you have very sensitive skin, carefully peel your feet with a washcloth, towel, or foot scrubber after you have soaked them in your foot bath previously. For more information on how to exfoliate skin naturally and safely, read: How to Exfoliate Skin Naturally at Home
3. How to Stop Itchy Feet For Good: Moisturize, Moisturize, Moisturize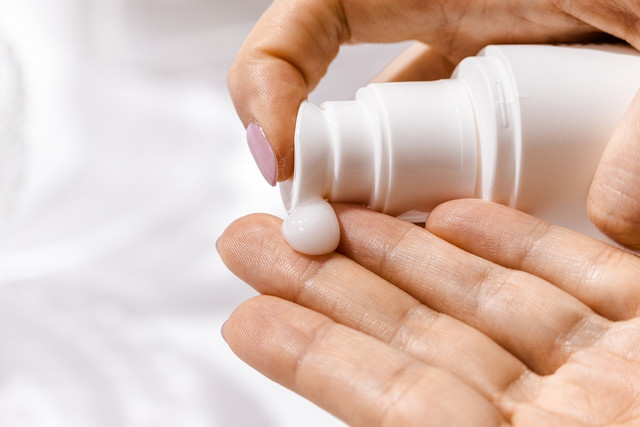 After you have already soaked and peeled your feet, adding moisture is very important. By moisturizing your feet, you add a protective layer to your skin that reduces the rate at which new dry skin accumulates. A natural lotion will lock in moisture and stop itchy feet.
Several natural plant-based ingredients are the perfect base for your homemade lotion:
Shea butter is used for hair and skin care for its moisturizing and healing properties.
Coconut oil is commonly used as a moisturizer for skin, hair and even beards. Unrefined coconut oil is the least processed version and still has that pleasant coconut smell.
Aloe Vera is especially well-known for its soothing and healing properties to help reduce itching and inflammation in the feet. If you're planning to use Aloe Vera gel again in the future, we suggest reading How to Make Aloe Vera Gel in 6 Easy Steps and How to Preserve and Store Aloe Vera Gel. Did you know that you can easily propagate Aloe Vera and grow it at home?
Almond oil is also used as a moisturizer and as a cleanser. On the skin, you should only use almond oil in moderation, as research has suggested it could be harmful in larger quantities. Read more:

Benefits & Downsides of Almond Oil for Your Skin, Hair & Diet. In general, almonds are not a very sustainable product and should be consumed in moderation.
Use these ingredients on their own or add components such as rose water or tea tree oil that add anti-inflammatory and antibacterial properties to your lotion. You could also try our all-natural lotion recipe or this easy lotion bar recipe that doesn't require any packaging!
Look out for relevant certifications when buying, to ensure you are really getting all-natural products that have been sourced in a socially and environmentally responsible way. Look for the American Shea Butter Institute label, for example, and the Fair Trade USA label or the international Fairtrade label for coconut oil. As for everything you put in and on your body, try to shop organic whenever you can.
4. Soak and Scrub Weekly, Moisturize Daily
In addition to these natural remedies for how to stop itchy feet, there are some simple lifestyle changes you can make to prevent itchy feet from occurring in the first place. If you want to stop them long-term, keep up this simple routine to remove dead skin cells and provide your feet with the moisture they need. It's best to soak and exfoliate about once a week. That way you don't damage your skin but still encourage the development of fresh, healthy skin cells.
Also, experts agree that you should moisturize your feet every day. Apply your preferred lotion right after you come out of the shower or before you go to bed to lock in the moisture. Especially if you prefer steamy showers, the warm water can draw moisture from your feet that you want to lock back in after you shower. Find your preferred remedies for dry skin that moisturize and soothe your skin long-term.
5. Prevent Itchy Feet With These Simple Tips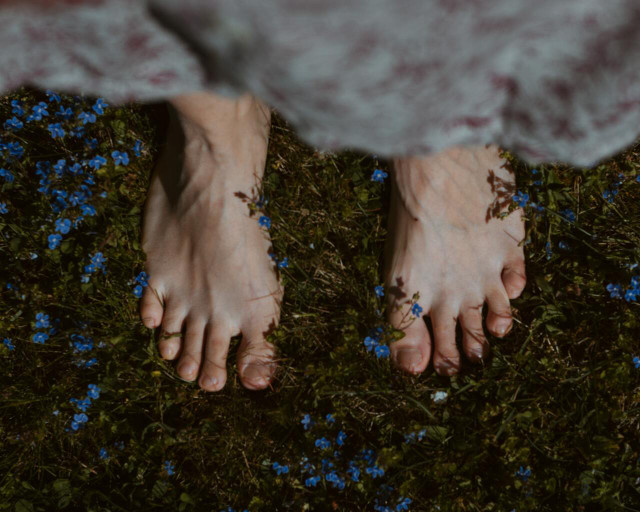 In between your weekly soak and scrub routine, try to pay special attention to washing your feet every day when showering: Use a mild shower gel to wash the soles of your feet, the top, and especially the areas between your toes where bacteria can grow easily. If you think you need it, add antibacterial or antifungal ingredients such as tea tree oil to your cleanser or moisturizer.
Wearing cotton socks instead of socks made from synthetic materials can also help prevent itchy feet. Natural materials such as cotton are breathable and allow more airflow to your feet than synthetics like nylon or polyester. To really let your feet breathe and stop itchy feet, it's also good to walk barefoot more often.
Don't apply moisturizer right before you wear socks or shoes to avoid unnecessary moisture that could create a breeding ground for fungi and result in athlete's foot. An important step when learning how to stop itchy feet is to let them breathe after applying lotion and only step into shoes when your feet are completely dry.
Read more:
Important Information regarding Health-related Topics.
** Links to retailers marked with ** or
underlined orange
are partially partner links: If you buy here, you actively support Utopia.org, because we will receive a small part of the sales proceeds.
More info
.
Do you like this post?
Thank you very much for voting!