Impossible Burger is a plant-based burger patty notorious for tasting like real meat. But is Impossible Burger healthy? What's in it? Learn all about Impossible meat here.
Impossible Burger is a meat-replacement product produced by Impossible Foods. According to the company's website, you can use it as a substitute for meat-based burger patties or any other recipe that uses ground beef. The controversial product, launched almost seven years ago, has rapidly grown in popularity. Nowadays, you can find Impossible Burgers at many grocery stores, or even in restaurants like Burger King. Is Impossible Burger healthy? Read on to find out.
What sets an Impossible Burger apart from its competitors is its ability to closely replicate the flavor of meat. Using $80 million worth of funding, food scientists researched what it is that makes meat taste the way it does. They discovered that heme is an essential component in this flavor. Heme is a molecule that carries iron and is abundant in animal protein but scarce in plant sources. It is responsible for the metallic taste of blood and rare meat dishes.
By adding isolated heme molecules from soy plants, Impossible Burger replicates the taste of real meat in ways that other plant-based meats cannot. Additionally, Impossible Burger is made from many other ingredients, such as soy protein, coconut oil and potato protein, which combine to create the fatty, juicy texture of a traditional meat-based burger.
Impossible Burger vs. Meat Burgers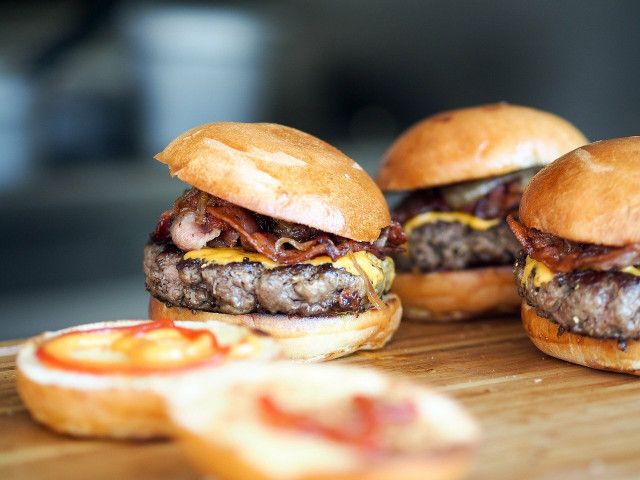 The first question many people ask is: is Impossible Burger healthy? This question is posed particularly in relation to real meat. The Impossible Burger does have several advantages over traditional meat-based patties — to understand them, you must know what Impossible Burger is made of.
It is a good source of fiber, with 3 g (or 11% of your daily needs) of fiber, unlike traditional beef patties, which typically have none.
It is also a good source of calcium, with 170 mg (or 15% of your daily needs) — a nutrient that beef patties are, again, traditionally lacking.
It also contains 610 mg of potassium, which is 15% of your daily needs.
It has no cholesterol, compared to the high cholesterol concentration in meat.
If you are vegetarian or vegan, the Impossible Burger is also beneficial because it contains added B12 — a vitamin that has to be supplemented with a plant-based diet.
In addition to these health benefits, Impossible Burger is much healthier for the environment than meat burgers. According to the Impossible Foods website, an Impossible Burger requires:
96% less land
89% less greenhouse gas emissions
87% less water
Unfortunately, Impossible Burger uses soy, a crop associated with deforestation and other negative environmental impacts. However, over 70% of soybeans grown in the US are used to feed livestock.
Consuming animal products contributes more to soy production's negative environmental impacts than eating soy directly.
It is, therefore, a more sustainable option to eat an Impossible Burger than a meat-based burger — even though its environmental impact is still less than ideal.
So, is Impossible Burger healthy for the environment? The answer is yes. If you're considering reducing your meat consumption for environmental reasons, switching your beef patty out for an Impossible Burger could be an excellent choice. You'll still enjoy a familiar, meat-like flavor, but with a few nutritional perks and a significant reduction of your environmental impact.
For more information about the nutritional and environmental impact of other plant-based meats, check out: Is Plant-Based Meat Healthy? How Vegan Meat Impacts You and the Environment
Is Impossible Burger Healthy Overall?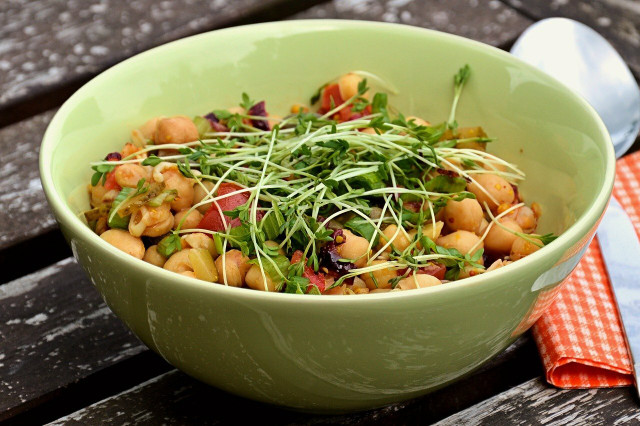 Although it has many advantages over meat-based burgers, is the Impossible Burger healthy overall? Unfortunately, the short answer is no. Like traditional beef patties, Impossible Burger is a highly processed food with tons of saturated fat, sodium and calories. These are associated with common health conditions like heart disease and stroke. If you plan to reduce your meat consumption for health reasons, Impossible Burger is not a great option. Instead, you could try a black bean burger or other whole foods with plenty of protein, including nuts and pulses.
Check out our article on vegetarian protein choices for other heart-healthy options.
Additionally, although the environmental impact of Impossible Burger is still much better compared to meat burgers, soy is not the most sustainable crop. Instead, try plant-based protein sources with a  lower environmental impact, such as chickpeas.
Overall, Impossible Burger is not a healthy food option, and it should not be a daily staple in your diet. However, it can be a great treat once in a while for people who want to reduce their meat consumption but still crave the familiar taste of a burger.
Do you want to eat less meat, but you're not sure where to start, or aren't ready to jump into a totally plant-based diet? Read some of the resources below for a jump start.
Read More:
** Links to retailers marked with ** or
underlined orange
are partially partner links: If you buy here, you actively support Utopia.org, because we will receive a small part of the sales proceeds.
More info
.
Do you like this post?
Thank you very much for voting!
[contextly_main_module]