The most dangerous sports are not limited to thrill-seekers and adrenalin junkies, plenty of them are more common than you might think. Read on to learn more.
Being active and playing sports is considered part of a healthy lifestyle. While almost any form of exercise is good for your health and well-being, some can end up doing more harm than good. It's a common misconception that so-called extreme sports are the most fatal — so we've highlighted some of the most dangerous sports below. 
Suppose you're thinking about trying any of them yourself. In that case, it's a good idea to speak with your doctor or healthcare practitioner before rushing into something new — you may have an underlying health condition that can increase the risk of injury. 
Most Dangerous Sports in the World: 1. BASE Jumping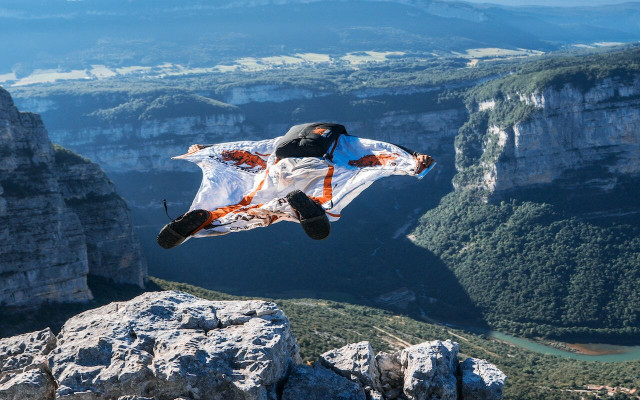 It's probably not a surprise that BASE jumping is considered to be one of, if not the most dangerous sport in the world. This sport involves jumping off of fixed objects such as Buildings, Antennas, Spans (bridges), or Earth (cliffs) and using a parachute or wingsuit to safely reach the ground.
In 2002, it was estimated that within one year, 1 in 60 participants would die while BASE jumping, now the estimation is 1 in 2,300 jumps will have the same outcome. There is also the risk of injury, which mostly consists of bruised knees, minor head concussions, and ankle sprains or fractures.  
2. Rugby — Where Protective Gear Isn't Common, But Definitely Allowed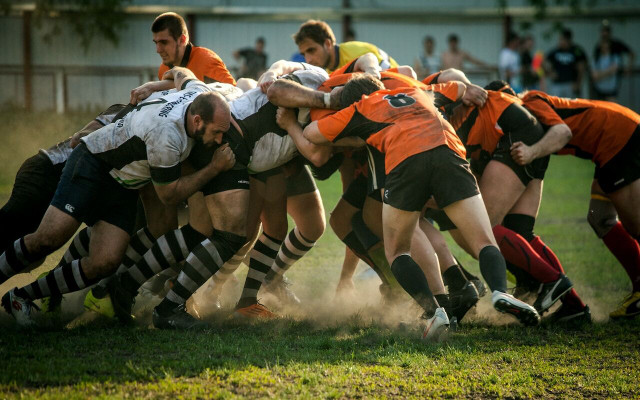 Thought to be one of the most violent sports, rugby requires you to wear little to no protective gear. As a result, there are an estimated 100 injuries per 1,000 hours played. These injuries range from small scrapes and bruises to more severe injuries like torn muscles, broken bones, concussions and other head injuries. Certain head injuries can lead to premature death further down the line. 
Protective gear may not be required, but you can certainly wear it if you want to continue playing rugby. You could also check out some other team sports that require less physical contact. 
3. Free Soloing — Literally Climbing Without Ropes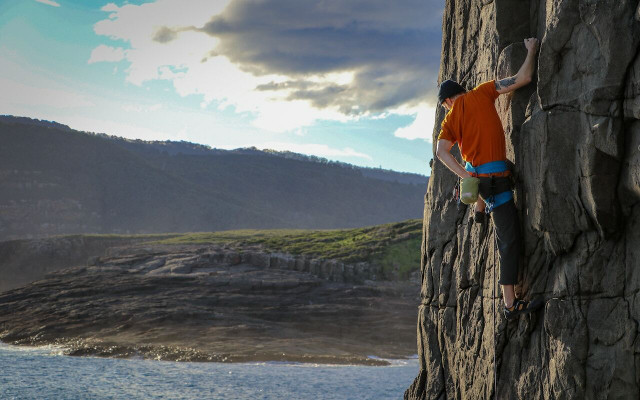 Free soloing is a form of climbing that takes place without any ropes, harnesses, or protective equipment … sounds safe, right? This is one of the most dangerous sports in the world due to the lack of safety precautions — generally speaking, if you fall, you die. Injuries aren't really reported in this sport because those who have injured themselves typically don't live to tell the tale. 
If you're looking for a similar thrill without the same risk, consider bouldering at your local gym. This is similar in that you don't have any ropes or harnesses, but a gym provides a controlled environment and the risk of injury from falling is much lower. If you're looking for height, you can climb with a rope and harness in a climbing gym. Out in the wild, you additionally need a helmet for pieces of rock that might fall onto you.
4. Most Dangerous Water Sports: Surfing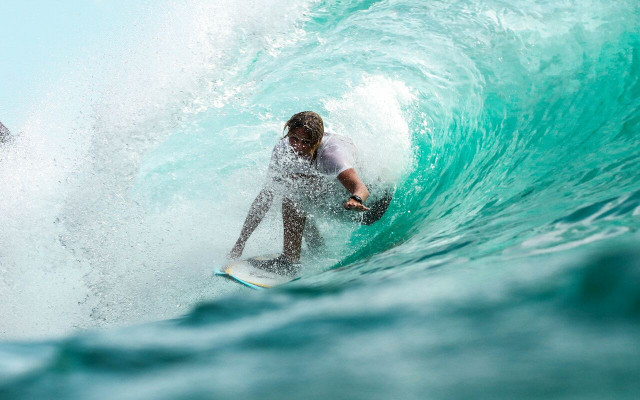 When things go wrong with water sports, they can go wrong very quickly since bodies of water seem to have a mind of their own and are a true force of nature. Surfing makes the list of most dangerous sports for a variety of reasons.
In terms of risk of injury, it's estimated that there are 1 to 7 injuries per 1000 surfing hours. The risks involved with surfing range from undertows and drowning, to contact with other surfers or rocky shorelines, and even skin cancer. The risk of fatality is estimated to be 2.4 per 100,000 surfers.
If you want to participate in this sport safely, be sure to wear all the protective gear, including a helmet and sunscreen. 
5. Free Diving — Better Hold Your Breath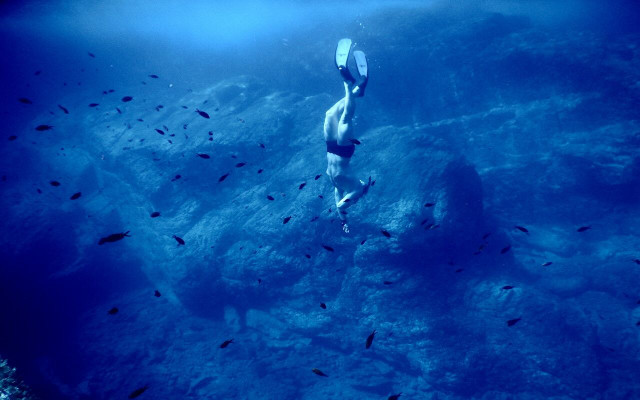 Free diving is another one of the most dangerous sports in the world, especially among recreational participants. This sport involves diving underwater without using any sort of breathing apparatus, meaning you dive into deep water while holding your breath. In the competitive sphere, the fatality rate is 1 in 50,000 dives, but on a recreational level, this number changes to 1 in 500. 
Looking to see more of the ocean? Try SCUBA diving instead with a licensed instructor. While this sport doesn't come without risks, it will allow you to see more of the underwater world without having to hold your breath. 
Getting a SCUBA license might be on your bucket list for your next holiday, anyway. Learn more about how to be a responsible tourist while you're at it: What Is Eco-Tourism? Definition, Examples and Long-Term Impact
6. Football Poses a Risk of Injury, Too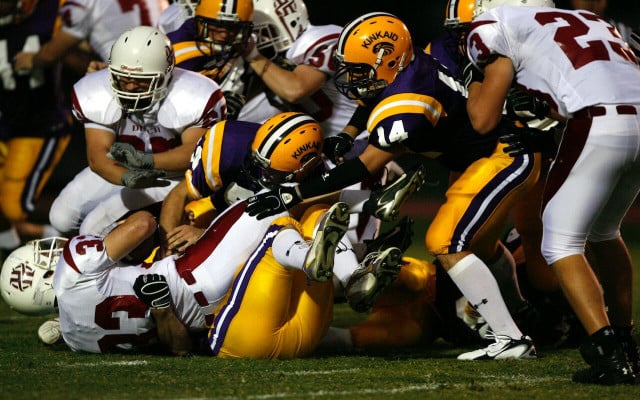 One of the nation's most beloved sports is actually one of the most dangerous in terms of injury risk. Football is so common that many people don't even perceive the danger anymore. It's common to see injuries like broken bones, sprains, torn ligaments, and concussions, and other head injuries. In fact, it's estimated that 1.2 million injuries are sustained every year in this sport. 
Want to enjoy the sport and lower your risk? Try participating in flag football instead, as it doesn't involve tackling. 
7. Cliff Diving — An Extreme Sport Where Heighs and the Ocean Are Involved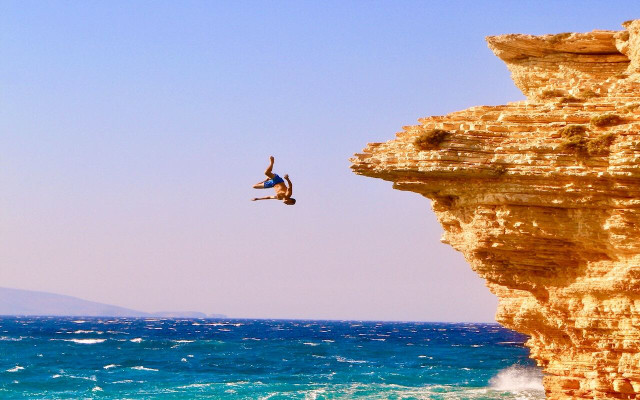 Cliff diving is thought to be another one of the most dangerous sports because it involves jumping from great heights into uncontrolled waters. In competition cliff diving, athletes jump from heights of up to 88 feet and reach speeds of up to 52 mph. They hit the water with 2 to 3 times the force of gravity, so if you don't know what you're doing, you're bound to get hurt. It's estimated that there are 8 injuries per 1,000 hours of cliff diving, most of which occur once the diver has entered the water. 
If you want to try it out yourself, stick to well-known and safe cliff diving locations. Be sure to learn about the cliff height and water depth before you go out, and stick to pencil dives — skip the fancy twists and flips.
8. Bull Riding Is One of the Most Dangerous Sports
Bull riding is a sport that is harmful to both the bull and the human riding them. A study from 2007 found that bull riding has actually resulted in 10 times more injuries than football, which earns it a spot on the list of most dangerous sports in the world. Common injuries from this sport include fractures, neck, knee and shoulder injuries as well as concussions — it's estimated that over 10 percent of injuries are concussions. 
For the sake of the animals and your own health and well-being, consider skipping this sport altogether or try out a mechanical bull for a safer thrill. 
Less thrilling, but very wholesome: The Sport of Hobby Horsing: 6 Reasons It's Awesome
9. White Water Rafting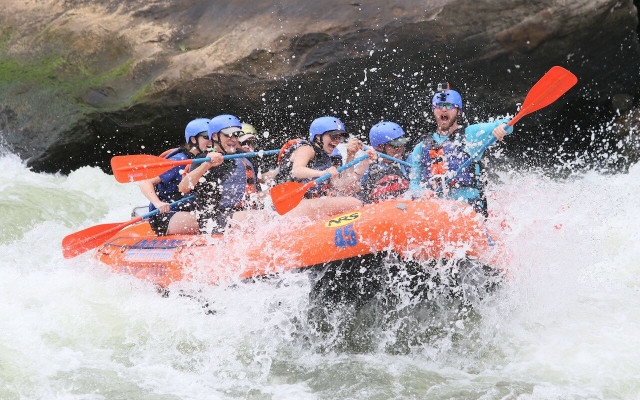 A leisurely float down a river doesn't sound like it would be dangerous but add in rushing water, the risk of being trapped under the boat or crashing into rocks at high speeds, and this thrilling sport quickly makes the most dangerous sports list. Some statistics from New Zealand estimate the risk of injury to be between 100 and 200 per 100,000 people — luckily, fatalities only account for 1 of those injuries. 
Still want to give it a go? Head out with a reputable white water rafting company and stick to the lower-grade rapids. You'll get to enjoy the scenery and adventure without as much risk.
10. Most Dangerous Winter Sports: Skiing and Snowboarding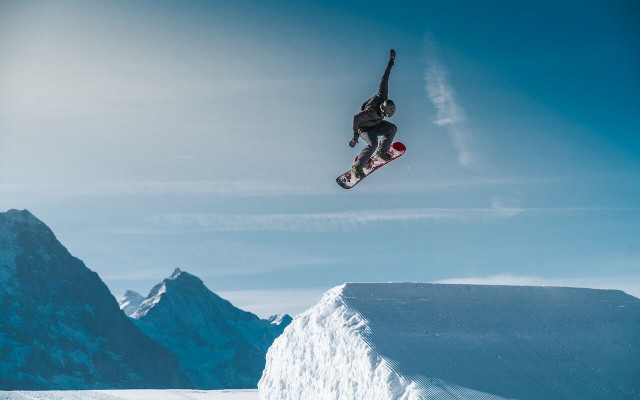 One of the most popular winter pastimes enjoyed around the globe, skiing and snowboarding can actually be considered some of the most dangerous sports. There is an average of 41 deaths per year, but because it's such a popular sport, this is estimated to be 1 per 1 million skiers/snowboarders. In terms of serious injuries (like paralysis and head injuries), the number is an estimated 45 per year. 
Don't let these figures scare you off from getting your thrills on the slopes. If skiing is on your winter bucket list, just ensure that you wear the proper equipment — including a helmet — and stick to slopes that are within your skill level. You can even go skiing in many national parks:
11. Mountain Biking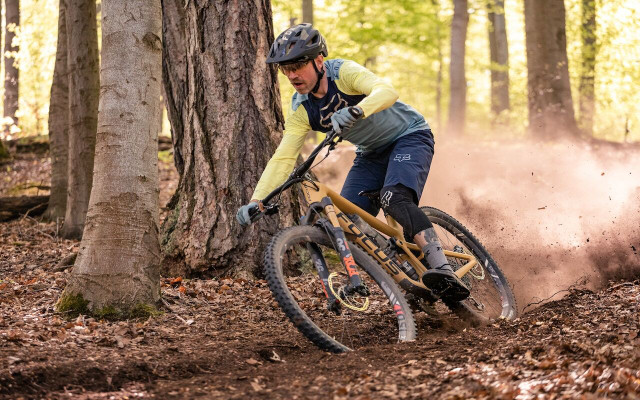 Mountain biking is well-loved, but it's not without its risk — the most common injuries occur to the neck and head after falling over the handlebars as opposed to slipping off the side. It's estimated that there are 17 injuries per 1,000 hours of mountain biking, though nearly 75 percent are not serious.
Remember to wear your helmet and look out for any obstacles which may throw you off course. 
12. Motocross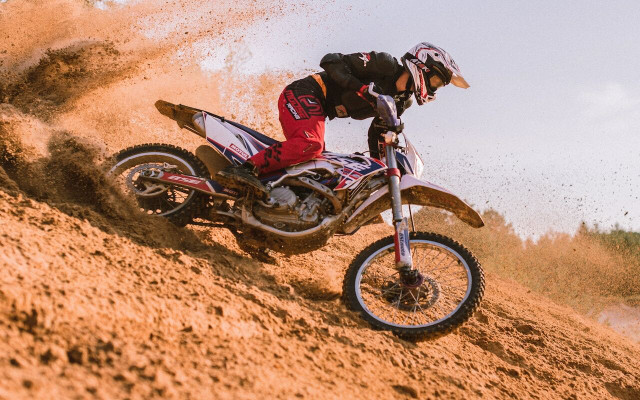 Motocross is one of the most dangerous sports out there as it sees higher rates of injuries than other extreme sports. There are a few reasons for this, including that the dirtbike doesn't provide much safety to the rider, and the sport is performed at extreme speeds and heights.
The most severe injuries involve falling badly or being thrown from the bike. The rate of injury is estimated at 95 per 1,000 participants. 
If you want to experience it, research the proper protective gear, and take the courses at your own pace. 
13. High-Altitude Mountaineering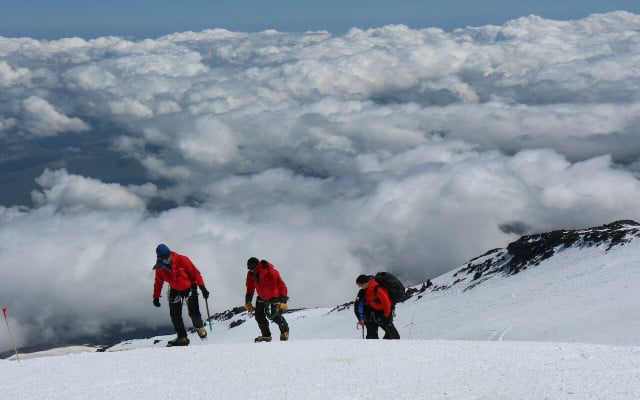 Sports and activities that take place at high altitudes generally tend to be risky, and mountaineering is no different. There's unpredictable weather, danger from falling rocks, limited margins for error, lack of oxygen, and exhaustion — as a result, it makes the list of the most dangerous sports.
High-altitude mountaineering takes insane amounts of training and discipline. Mount Everest has a fatality rate of 14 percent, which is relatively low compared to Annapurna I (over 29 percent) or K2 (23 percent).
14. Boxing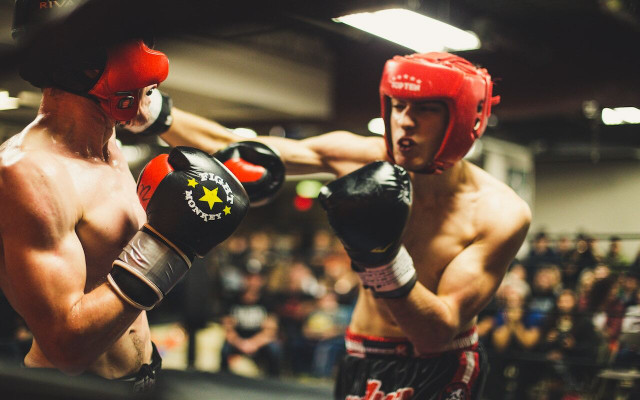 It probably isn't surprising that boxing makes the list of most dangerous sports, after all, it's common to see boxers with blood and bruises all over their faces. Facial lacerations are the most common injury along with concussions — an estimated 90 percent of boxers will have a concussion at some point.
The rate of injury is estimated to be 45 per 100 boxers. The fatality rate is also concerning, as an average of 13 boxers die each year. 
15. Ice Hockey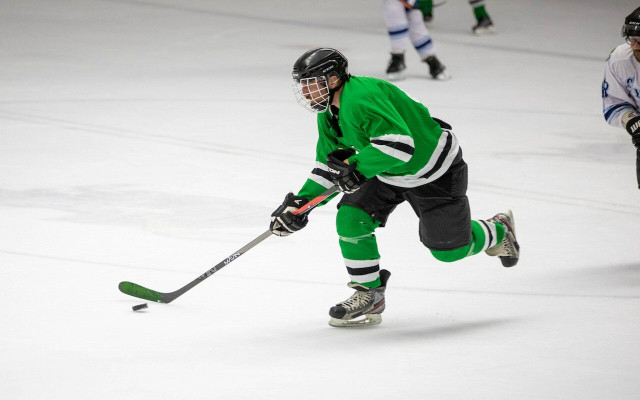 Ice hockey is played in 76 countries worldwide and is only continuing to gain in popularity. The statistics do vary based on gender, with men racking up an injury rate of over 18 per 1000 exposure hours during games, and women "only" 12. Concussions are quite common, as are thigh and knee injuries. 
Should I Avoid the Most Dangerous Sports?
If you've got a rather sensation-seeking personality, there's not much to dissuade you from taking part in any of the above sports. The above-mentioned statistics aren't meant to scare you off of trying something new, they're meant as a guideline to know what you're getting yourself into. As with any new hobby or activity, doing research is key. Figure out how to do the activity safely, connect with others who have experience, and ensure you have the right protective equipment.
It's definitely worth noting that, depending on how you do it, participating in most of these sports can actually be less risky than getting in a car, going to work, or even being pregnant. In fact, you actually are more likely to injure yourself walking down the street than you are by participating in some sort of sport. A sedentary inactive lifestyle also harbors risks, for example, read more about why sitting is considered the new smoking. So while we've listed the world's most dangerous sports, keep the context in mind — it's all relative. 
Read more: 
Important Information regarding Health-related Topics.
** Links to retailers marked with ** or
underlined orange
are partially partner links: If you buy here, you actively support Utopia.org, because we will receive a small part of the sales proceeds.
More info
.
Do you like this post?
Thank you very much for voting!