Effective communication in the workplace is integral whether you're working in the office or remotely from home. Learn how to improve your skills with these tips.
Communication is an essential part of everyday life in both personal and professional capacities and is the building block of any company. Despite it playing a crucial role in the business world, not everyone is good at communicating their thoughts and ideas in a clear and concise manner.
Effective communication in the workplace is important because it helps to avoid confusion and gives clear direction. It also creates accountability, contributes to positive work culture and higher employee job satisfaction, and allows conflicts to be solved more easily. When communication is not done effectively, it can actually cost businesses money – up to an estimated $12,500 per employee per year, according to a recent study.
If you're looking to improve your communication skills, you can use the following tips for effective communication in the workplace.
Types of Workplace Communication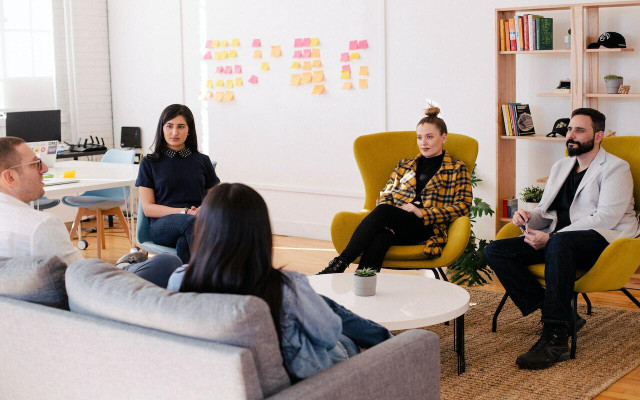 Communication in the workplace takes on many different forms, and each has its own unique method of sharing information. There is no right way to communicate, however, certain methods are more suitable than others depending on the situation and information that needs to be shared. Some common forms of communication in the workplace include:
Team meetings
1:1 feedback
Interdepartmental collaboration
Project updates
External meetings
Emails and messaging systems
Informal conversations
Effective Communication via Video Calls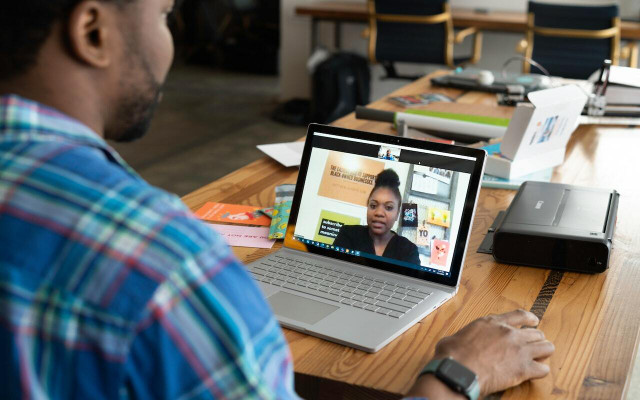 Video calls have become a major mode of communication in the workplace, which has allowed teams to be distributed across the globe and people to work remotely. In order for this communication channel to be used effectively in the workplace, there are some general guidelines to keep in mind:
Write an agenda for each meeting and stick to it.
Be realistic with the timeframe when setting a virtual meeting.
Determine which team member is responsible for taking meeting minutes ahead of the meeting.
Ensure the meeting minutes are shared with everyone or uploaded to a documentation tool.
Emails vs. Direct Messages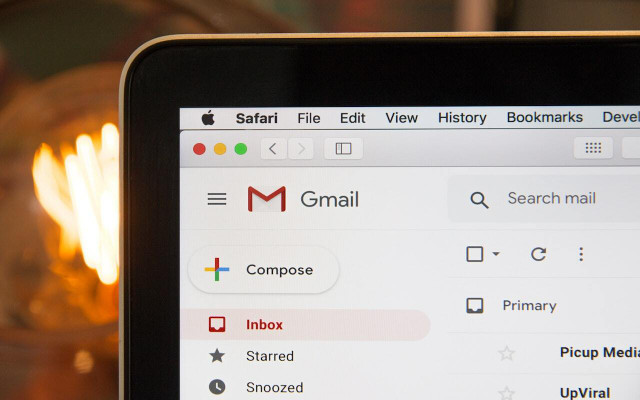 Knowing when to use emails and when to use direct messages is a critical part of effective communication in the workplace, especially when working as part of a team. Many departments have shared email inboxes to enable collaborative and transparent work.
Emails are seen to be the more official communication channel in most companies. They are often more formal in tone, they allow you to add much more detailed information, you have the ability to add others in CC or BCC, and they are easy to forward onward in order to escalate an issue.
Direct messages, on the other hand, are better for short questions or informal updates. They are much more casual in nature, and most companies do not have any formal policies regarding the timeframe in which they need to be answered.
Use Internal Documentation Tools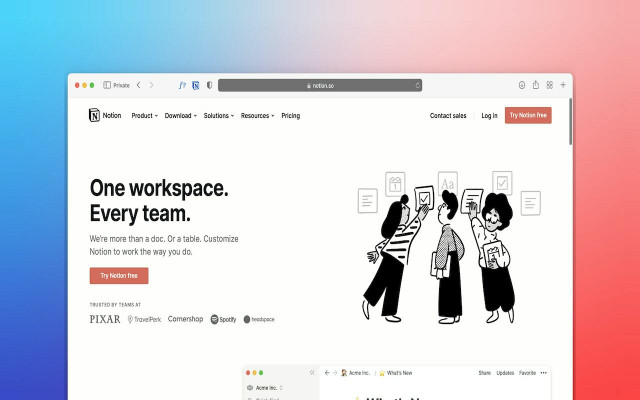 Particularly for teams that are distributed, internal documentation tools are a very useful resource for effective communication in the workplace and should be used as the single source of truth so that people can work on projects asynchronously. Make things clear and concise, erring more on the side of overcommunication and documentation. Whether your team uses Notion, Confluence, Trello, OneNote, or any other web-based documentation tool, the purpose of these is to write down any information that could possibly be of use so that colleagues have access to it even when you're taking your well-deserved PTO or a sabbatical from work.
Speak Face-to-Face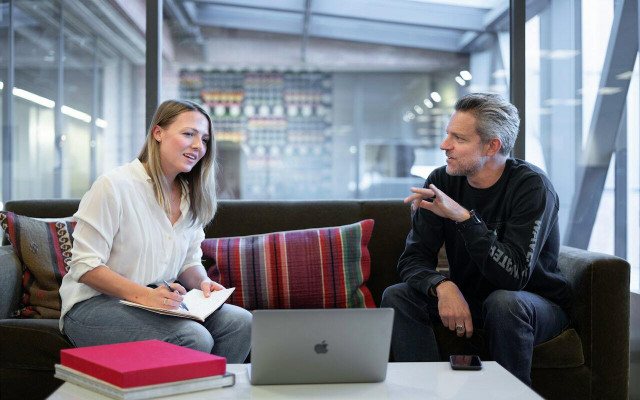 In-person verbal communication is still one of the most effective forms of communication in the workplace. There is no digital lag, you can read the non-verbal cues much better, and it enables you to break up your routine and avoid screen fatigue. Plus, in-person communication also allows you to get the information you need in a more timely manner, as you don't have to wait around for a response.
Face-to-face communication can also simply be grabbing a coffee with a colleague in the morning or sitting down and having lunch with one another. It doesn't have to be scheduled and formal.
Stick to the Facts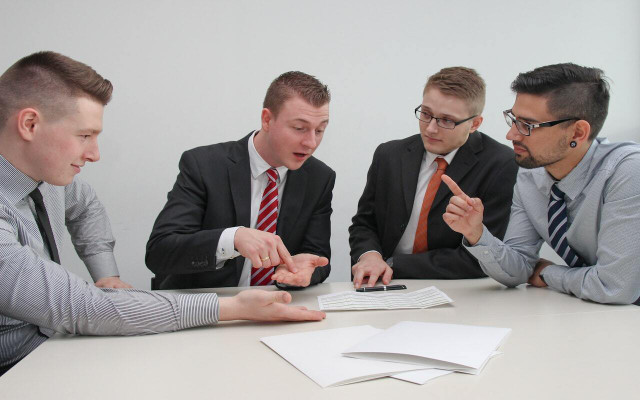 When it comes to effective communication in the workplace, understanding the difference between fact and opinion is crucial. A lot of time can be wasted if you communicate interpretations of events rather than sticking with the facts. While it might sound cold and callous, emotions can very easily get in the way of effective communication, can lead to conflict, and can hinder productivity. By sticking to the facts and remaining neutral, you are able to communicate points more clearly, which can be a huge time-saver.
Daily Stand-Ups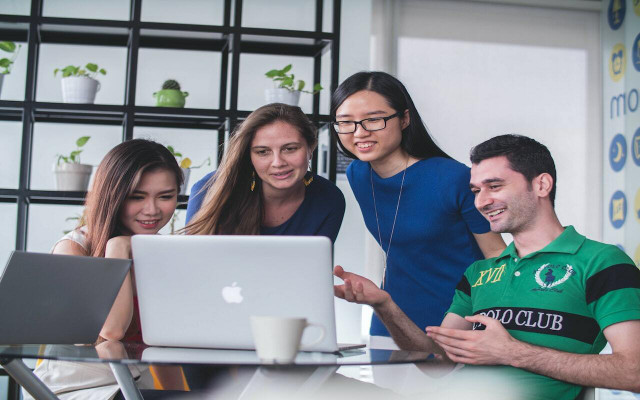 Daily stand-ups can be a very effective form of communication in the workplace as they can be implemented either in-person or virtually. This type of meeting stems from the Scrum methodology and is a short ~15-minute update that focuses on the following:
What has already been done?
What needs to be done?
What challenges are standing in the way?
By sticking to these succinct points, daily meetings are short and informative – which is what effective communication in the workplace should look like. If certain topics need to be discussed in more detail, a separate meeting can be scheduled for that purpose.
Team-Building Events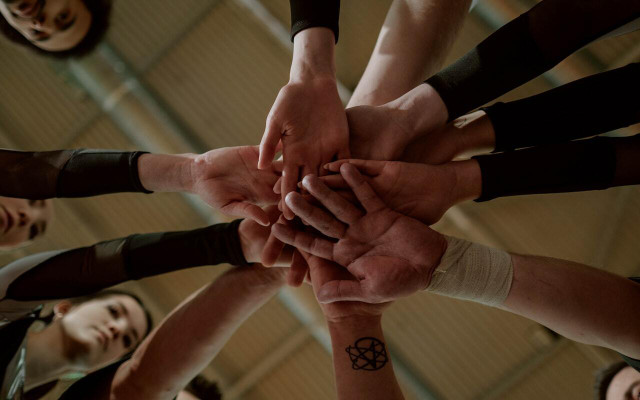 It takes time and effort in order to create great teams, which is why team-building events are a critical part of any workplace. A close-knit team will ensure productivity as everyone is motivated to work towards a common goal.
Team-building events and activities are part of effective communication in the workplace because they help show team members in a different light and showcase strengths and weaknesses within a team. Removing a team from the confines of their daily work routine can foster great change. It also allows colleagues to get to know each other apart from their roles within the company, which helps build trust and encourages open communication.
Speak to the Right Person
It's easy to waste a lot of time in a professional environment by speaking to the wrong person. It wastes both your time and the time of the person you've wrongly reached out to. In order to facilitate effective communication in the workplace, find out who the right point of contact is before asking your questions.
If you aren't sure who the proper contact person is for your request or inquiry, ask your boss or direct team members before reaching out to the HR department to see if they can point you in the right direction. Alternatively, you might be able to get answers to your questions by posting in company chat channels.
Encourage Two-Way Communication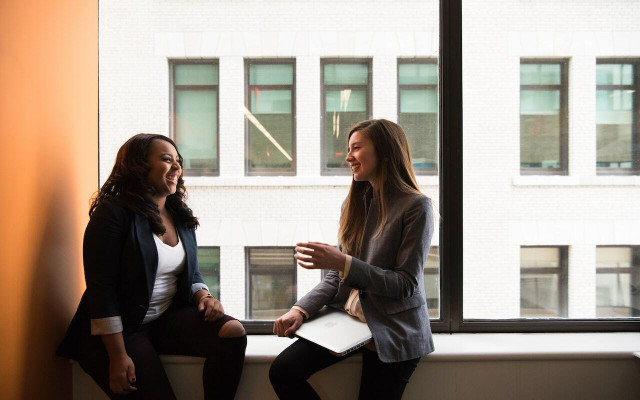 In order to facilitate a collaborative environment, communication needs to be coming from both sides. It should be a conversation, not a lecture. It's a good idea to schedule regular and compulsory one-on-one meetings with your boss or other direct colleagues so that you're able to share positive and constructive feedback with one another. Effective communication in the workplace is a two-way street.
Using a Moderator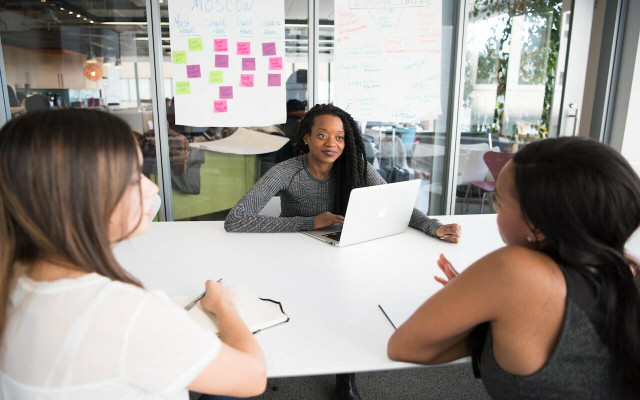 Conflicts arise in every workplace, and even the best teams are not immune. Sometimes these conflicts can be solved with an informal meeting, but if it can't, there's no shame in bringing in a neutral third party to help moderate a meeting. If two departments can't seem to work together no matter how hard they try, a third party might be able to help them see past their past experiences and prejudices to help solve the problem.
Read more: 
Important Information regarding Health-related Topics.
** Links to retailers marked with ** or
underlined orange
are partially partner links: If you buy here, you actively support Utopia.org, because we will receive a small part of the sales proceeds.
More info
.
Do you like this post?
Thank you very much for voting!
[contextly_main_module]