Effective natural remedies for sunburn range from yogurt to simply taking cold showers. While they all work to an extent, there is a clear winner — and some common recommendations that you should take with a grain of salt.
Before you get home and get your hands on any soothing plant or food products to act as a remedy for your sunburn, there are a few first steps you have to take to prevent further damage:
Eliminate any further exposure to sunlight.
Cool down your skin with some water cooled to around 60–70 °F. Try to use a moist cloth which you can continue to reuse as needed.
There are a number of natural and effective sunburn home remedies out there that will help support the regeneration of your skin in the next few days. We've ranked the most effective and easy-to-apply natural home remedies and explain their pros and cons as well as how to use them.
Note: The following home remedies for sunburn are only suitable for treatment of first degree or mild sunburn (first degree: redness, hot to the touch, irritation). As soon as blisters form following a sunburn, we do not recommend using these home remedies as self-treatment but rather seek professional medical advice.
To prevent sunburn in the first place, learn how to choose UV protection: physical sunscreen vs. chemical sunscreen.
1. Aloe Vera Is the Best Natural Remedy for Sunburn
The aloe vera plant is a classic home remedy for treating sunburn. If you happen to have a plant at home, you can cut off a piece, cut it in half and gently spread the gel-like liquid over the sunburn. This sunburn home remedy is quite suitable for facial use as it is colorless and smells quite pleasant. Aloe vera has moisturizing properties and contains more than 200 vitamins.
Tip: If you do not have an aloe vera plant at home, you can also use an aloe vera gel with a high plant content.
To make sure you're not running out of aloe vera this or any other summer, see our other guides on the topic:
Did you know that you can eat aloe vera as well as use it on your hair?
2. Cool Water: The Simplest and Most Easily Accessible Sunburn Remedy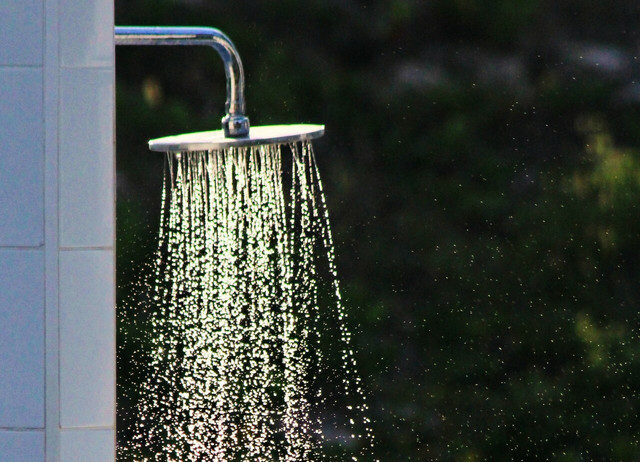 Cooling your skin will help take the sting off, whether immediately after you've noticed the redness or even hours later, when you've been out of the sun for a while and it's starting to itch.
Make sure to avoid pools with chlorinated water as that can irritate the skin further. While it might seem like the most straightforward (and most cooling) option, also don't directly apply ice. Remember: your skin is super-sensitive at that point, and the temperature shock can cause further damage.
These two remedies are officially recommended by the Mayo Clinic as well as the American Academy of Dermatology Association. The following home remedies are less well-tested, but still recommend by many dermatologists. Be aware that the more recent and severe your sunburn is, the more careful you have to be about any of the following.
3. Baking Soda as a Paste or in a Bath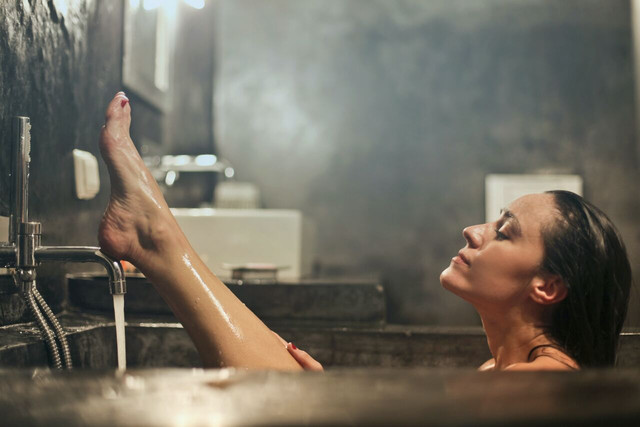 Baking soda has antimicrobial properties that can help your skin heal from a sunburn. Simply add around two ounces of it to your bathwater (which should ideally be cool, and definitely not hot!) and soak for a few minutes.
Alternatively, mix approximately equal parts of aloe vera with baking soda into a paste and apply it to your skin. Gently wash it off using cool water after a few minutes, and be sure not to rub your skin during that, or while drying off. Of course, a paste of baking soda with cool water also works.
Discover some other benefits of baking soda in cosmetics and household:
4. Colloidal or Whole Oatmeal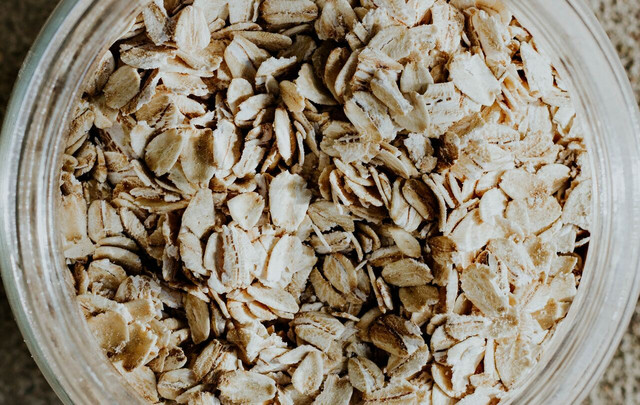 Colloidal oatmeal is basically pulverized oatmeal and has been used as a salve for dry skin for centuries. You can buy it as a powder or DIY it: Simply blend, grind or pulse whole uncooked oats until it's a fine powder.
Similarly to the baking soda, you can sprinkle it into your bath or add moisturize until it forms a paste that you can apply directly to your sunburned skin. Even whole oats in your bathwater will have a positive effect on the healing process.
5. Cooled-Down (!) Chamomile, Black or Green Tea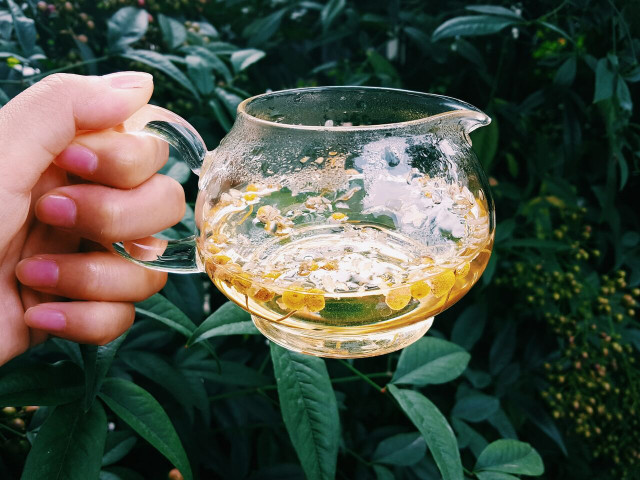 Here's another way to reuse tea bags: Once they're cooled down, you can apply them to the sunburned areas of your skin. Theobromine, tannic acid and other anti-inflammatory components and antioxidants in black and green tea are said to help soothe your skin. Chamomile is known to have soothing and calming properties, for your mind as well as your skin.
Learn more:
6. Greek, Plain or Vegan Yogurt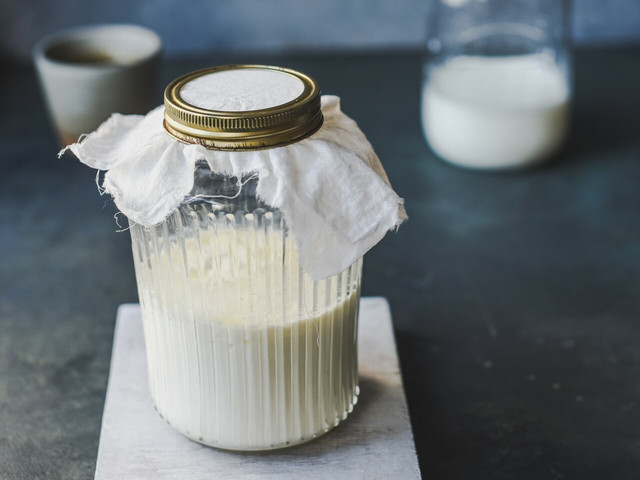 Some dermatologists endorse dairy products such as quark and yogurt as home remedies for sunburn. Some experts recommend Greek yogurt, as it's thicker with a higher concentration of lactic acid and probiotics. Of course, lactic acid is only contained in cow's milk products, and plant-based milks like coconut or almond milk won't provide your skin with any. 
By the way: When it's produced by fermenting vegetables, lactic acid is vegan. However, there is no reliable data on using fermented products as remedies for sunburned skin.
From an environmental point of view, it's best to avoid consuming dairy products, whether as food or as a sunburn remedy. Learn more:
7. Vinegar for Sunburn?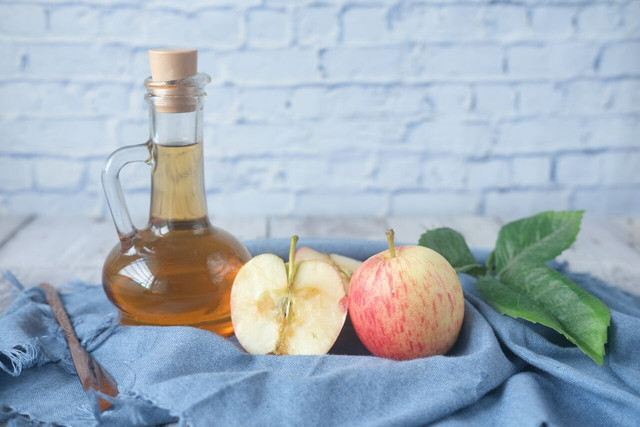 Apple cider vinegar is a popular home remedy for a number of things. Learn more about it in our deep dive: Powerful Health Benefits of Apple Cider Vinegar.
As a remedy for sunburned skin, it's a little more complicated:
Due to its high acidity, it can cause a burning sensation and thereby worsen the symptoms of a sunburn. If you do want to try this remedy, be sure to dilute it before you apply it. Some people like to add a little apple cider vinegar to a spray bottle filled with water, and spray on their skin as needed. You can also add some of it to a bath, just like described above with colloidal oatmeal and baking soda.
Check out other uses of apple cider vinegar:
Avoid Oils as a Home Remedy for Sunburn
You might know that many natural plant oils can do wonders for your skin when it's healthy and not burnt. However, when suffering from a sunburn, the Skin Cancer Foundation recommends avoiding anything oil- or petroleum based as that likely traps heat on the skin and can make symptoms worse.
But don't despair! Once your skin has completely healed, feel free to use:
What Else Is Important?
Apart from those home remedies, there are things you can and should do to make sure your skin gets to regenerate optimally:
Read more:
Important Information regarding Health-related Topics.
** Links to retailers marked with ** or
underlined orange
are partially partner links: If you buy here, you actively support Utopia.org, because we will receive a small part of the sales proceeds.
More info
.
Do you like this post?
Thank you very much for voting!