Many of our everyday activities have negative environmental effects – here are the top five human activities that contribute to air pollution.
Most hazardous air pollutants come from man-made sources. These harmful pollutants include carbon monoxide, ozone, nitrogen dioxide and sulfur dioxide, and we are mainly exposed to them from breathing them in, eating contaminated foods and drinking contaminated water.
Air pollution kills an estimated 7 million people worldwide each year, and data by the World Health Organization (WHO) shows that almost all of the global population breathe air that exceeds WHO guideline limits containing high levels of pollutants. There is no doubt that air pollution poses a major threat to our health, and human activities are only aggravating it further.
Which Human Activities Contribute to Air Pollution the Most?
The way humans live on this planet significantly contributes to air pollution, and this encompasses a wide range of sources. These mainly include agricultural activities, littering, vehicular emissions, as well as residential heating and cooking and fumes from industrial activities.
It's important to note that even everyday activities such as dry cleaning, refueling vehicles, and engaging in degreasing and painting operations can contribute to air pollution.
1. Agricultural Activities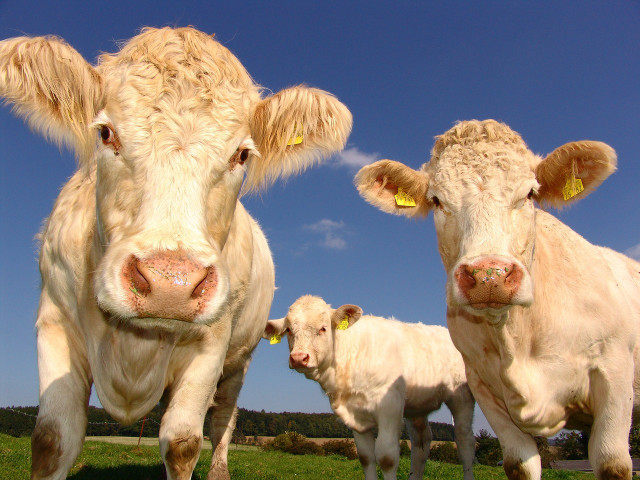 A study by the Columbia Climate School has confirmed that emissions from agricultural farming outweighs all other sources of human caused air pollution. Nitrogen rich fertilizers and animal waste produce harmful fumes, which combine in the air with emissions from industrial facilities to form solid particles. One of the most harmful gasses produced from agricultural farming is ammonia, which enters the air as a gas from heavily fertilized fields and livestock waste.
Agricultural farming is also a cause of other environmental issues such as deforestation and water pollution. Becoming vegetarian or vegan is a great way to reduce your carbon footprint. 
2. Daily Litter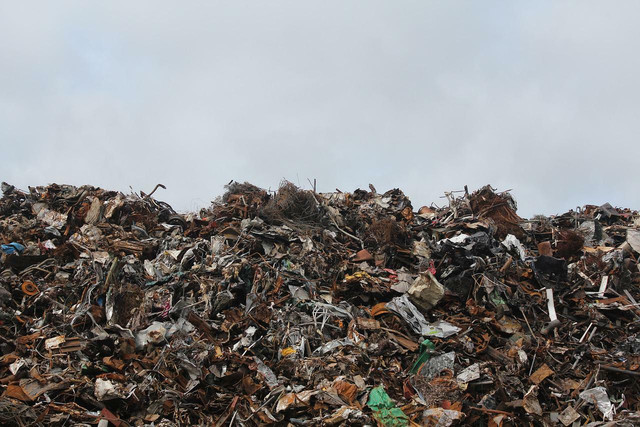 Littering is another human activity that massively contributes to air pollution. Single-use plastics have become an integral part of our daily lives, and the most commonly littered items are food wrappers and plastic bottles. It's not exactly safe or practical to reuse single-use plastic water bottles, but fortunately every other option is better — from recycled PET to reusable glass or metal bottles.
Recommended read: What Makes Black Plastic an Environmental Nightmare?
According to a study done by Keep America Beautiful, over 51 billion pieces of litter appear on US roads each year, 38 percent of which are tobacco products. Cigarette butts are another commonly littered item – the average cigarette butt takes up to 10 years to decompose, and they are very damaging for the environment. 
Did you know that microplastics are not only in our oceans, in our food, but also float around in the air and even find their way into the human bloodstream?
3. Vehicular Emissions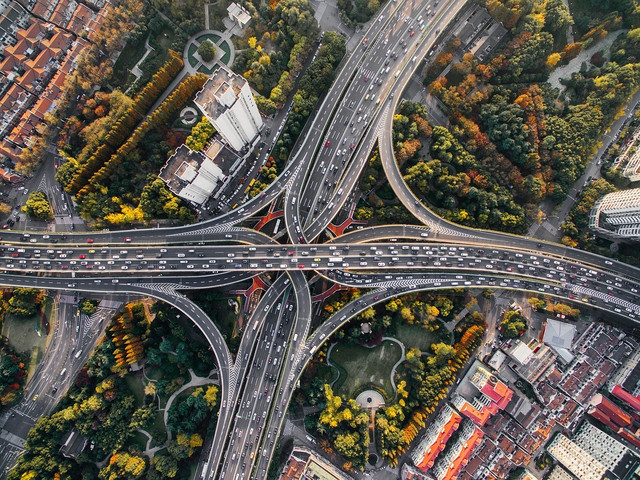 Poor urban planning, which leads to suburban sprawl and the dependency on cars, is a major factor in accelerated greenhouse gas emissions, which causes air pollution. Gases emitted from vehicles including trucks, jeeps, cars, trains, airplanes cause an immense amount of pollution.
According to the United States Environmental Protection Agency (EPA), a typical car emits about 4.6 metric tons of carbon dioxide per year. Walking, cycling, or using public transport is a more environmentally friendly and sustainable way to travel, rather than relying on your car. 
Learn which cities do a better job, US- as well as worldwide:
Movements that seek to address the problem of modern cities being built for cars include the 15-minute-city concept and the garden city movement.
4. Residential Heating, Lighting and Cooking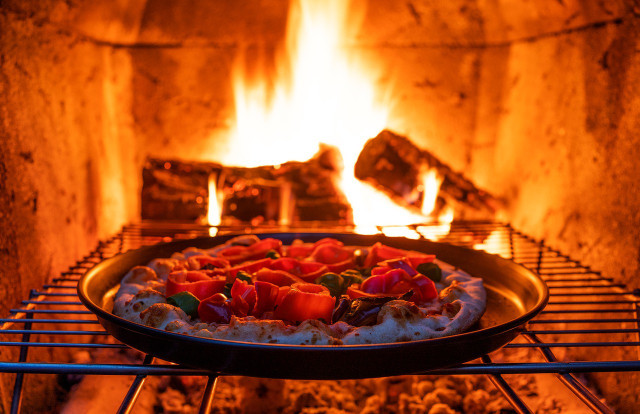 According to the WHO, more than two billion people still have to rely on polluting fuels such as wood and coal, as well as inefficient technologies, to cook and heat their homes. This activity produces high levels of household air pollution, which has a range of damaging health effects, such as fine particles and carbon monoxide.
Fine particles can penetrate deep into the lungs, enter the bloodstream, and travel to organs. According to WHO, around 3.8 million people a year die from the exposure to household air pollution, due to health issues such as pneumonia, stroke, and heart disease. 
While households in the Global North suffer from these circumstances much less than those in the Global South typically do, it's worth taking steps to clean the air in your home wherever you live.
Wood consuming stoves are used in homes, particularly in the winter, to generate heat. Wood burning is a significant contributor to air pollution.
Wood smoke contains several toxic air pollutants including:
benzene
formaldehyde
acrolein
polycyclic aromatic hydrocarbons
Also read: The Main Disadvantages of Natural Gas Explained
5. Industrial Facilities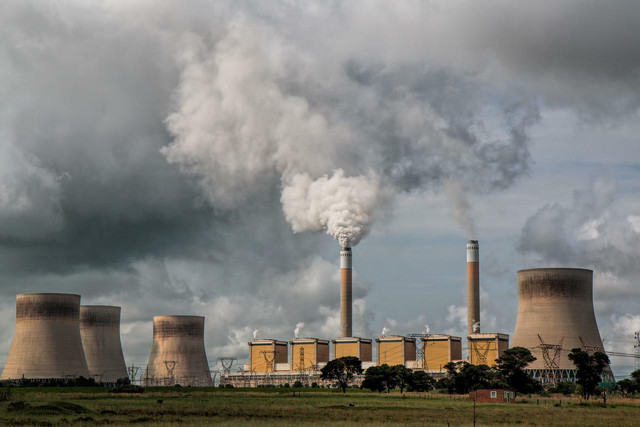 Manufacturing industries, such as industrial facilities, release a large amount of carbon monoxide, hydrocarbons, organic compounds, and chemicals into the air, which depletes air quality. Sulfur dioxide released by the burning of fossil fuels like coal, and is very environmentally damaging when it mixes with water and forms sulfuric acid. Sulfuric acid can cause deforestation and can acidify waterways which is damaging to aquatic life.
Also relevant: Acid Mine Drainage: Why Is It Such a Big Threat?
According to the EPA, the manufacturing industry accounts for 23 percent of greenhouse gas emissions in the US, while electricity generation accounts for another 25 percent. 
Read more: 
** Links to retailers marked with ** or
underlined orange
are partially partner links: If you buy here, you actively support Utopia.org, because we will receive a small part of the sales proceeds.
More info
.
Do you like this post?
Thank you very much for voting!