Fast fashion may seem like a good deal, but it has hidden costs for you and the planet. These three questions will help you make sustainable choices.
Fashion is a massive part of our lives, and with new trends constantly emerging on TikTok and Instagram, it's tempting to keep up with the latest styles by purchasing clothes from fast fashion brands. We're left with poor-quality products that, too often and too quickly, end up as trash.
Fast fashion keeps its prices low by exploiting workers, destroying the environment, and creating garments with poor quality and short lifespans. It's time to wake up and take a closer look at our fashion choices. In this article, we'll go over three essential questions you need to ask yourself before supporting the fast fashion industry.
Acknowledging the harsh realities of fast fashion allows us to make ethical choices and be more conscious consumers. So, before you click "buy," let's dive into these crucial questions.
A Quick Note on Budgets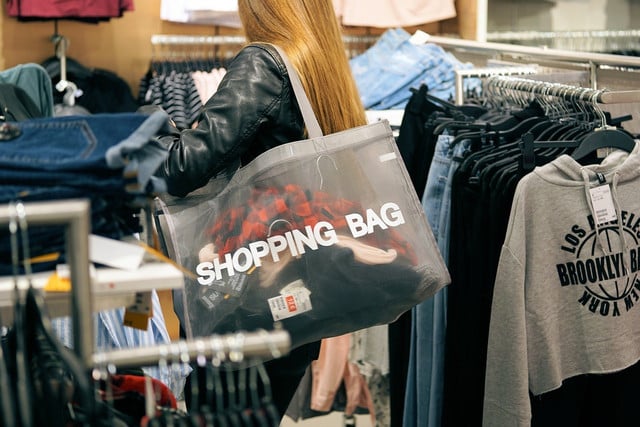 Avoiding fast fashion is crucial for the well-being of workers, the environment and for promoting ethical and sustainable practices in the fashion industry. However, it's important to acknowledge that not everyone has the financial means to shop from more expensive sustainable brands. For many people, fast fashion is the only affordable option. This is a systemic issue that needs to be addressed, as sustainable and ethical fashion should not only be accessible to the wealthy.
While we work towards a more equitable fashion industry, we can still make conscious choices by buying less, buying second-hand and choosing higher-quality items that last longer. By reducing our consumption and supporting ethical brands when we can, we can all play a role in creating a more sustainable and equitable fashion industry.
3 Questions to Ask Yourself About Fast Fashion
Rethink how you consume, and you'll set an example for others — sounds easy, right? The path to sustainability on a shoestring budget is simple:
be mindful of quality
buy fewer clothes
wear the clothes you have for longer
Next time you go shopping, pause and ask yourself the following three questions. They may help you quit fast fashion altogether.
1. How Often Will I Wear Each Item? (The Price-Per-Wear Calculation)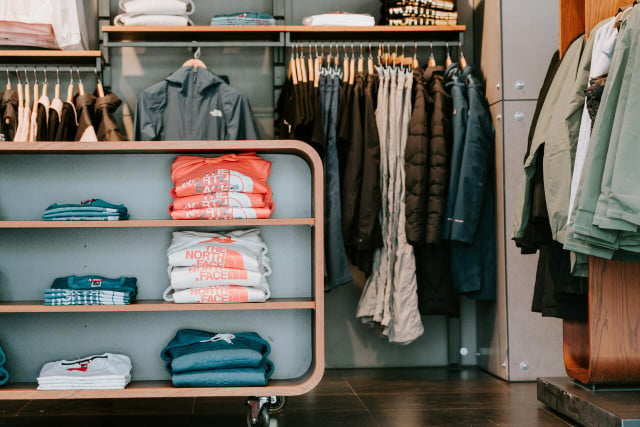 Many of us buy our jeans, hoodies or shoes simply because they're cheap. But remember, fast fashion bargains are often misleading. Frequently, they don't pay off; how often do you end up wearing those 3-for-$20 t-shirts, anyway?
Take a look at the price per wear, and you'll start to notice a few things. Let's say a pair of pants costs $90. Divide the price by the number of days you wear them for a running metric of utility.
Here's an example:
Pants bought for $90, worn 25 times = $3.60 for each day worn
Pants bought for $20, worn 5 times = $4.00 for each day worn
This equation brings us back to reality. The more expensive pants pay off in the long run. The underpriced pair? Not so much. If we look in our closets, most of us will find a ton of cheap clothing that we hardly ever wear.
Keep tabs on the price per wear, and you'll always have an idea of what your clothes are worth. You'll be more likely to consider a pricier item from sustainable manufacturers.
2. How Long Will the Clothes Last?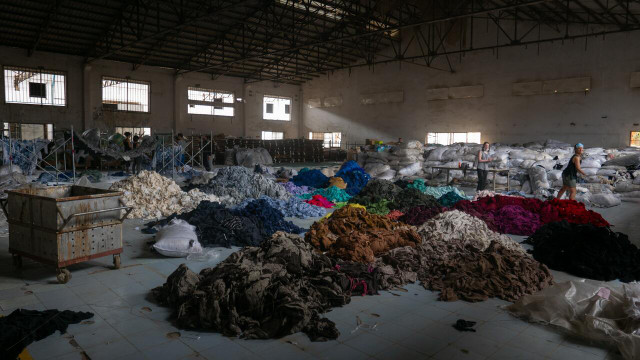 How can any of us know how long we'll wear a particular item of clothing?
When it comes to fast fashion, quality is a clear indicator. For one, quality directly determines the total number of times you'll be able to wear something before it gets holes or goes threadbare (thus, "price per wear," presented above). Clothing made from natural fibers typically lasts much longer.
The longer you wear a particular item of clothing, the less environmentally damaging that item is. That goes for any item not intended for single use.
Take a hard look at the items in your cart:
How often will you wear the article, and how long will it last?
How long have similar items from the same brand lasted in the past?
Were you satisfied with the last fast fashion purchase from the same brand?
How does the material feel? Does the stitching look durable, and does the fabric look good quality?
Does it have a weird smell?
Tip: 12 Practical Tips for Minimalist Living: Make Your Life Easier
3. How Many Fast Fashion Items Do I Already Own?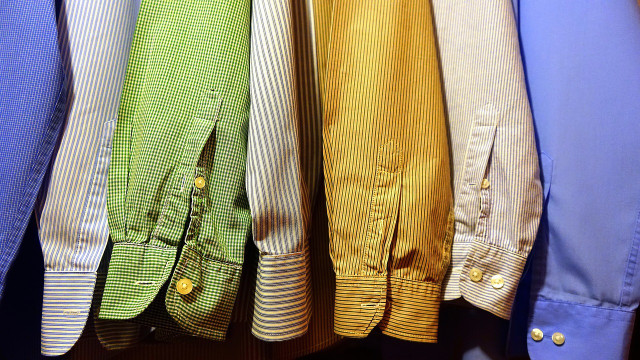 We've come to the final question you should ask yourself before buying fast fashion. How much do you already own? Is the honest answer "way too much"? Take an honest inventory of the clothes you have.
Tip: Utopia's guides for creating a minimalist wardrobe or achieving a zero-waste lifestyle will put you on the sustainable path to doing more with less. You can also look into the Project 333 Challenge for another approach to living with less cheap stuff in your closet. 
Another important thing to ask yourself is whether or not you'll wear the item next season. If you will, you should go ahead and buy it. Add a season to your clothing's lifespan, and you make your closet all the more sustainable.
Consider More Sustainable Fashion Options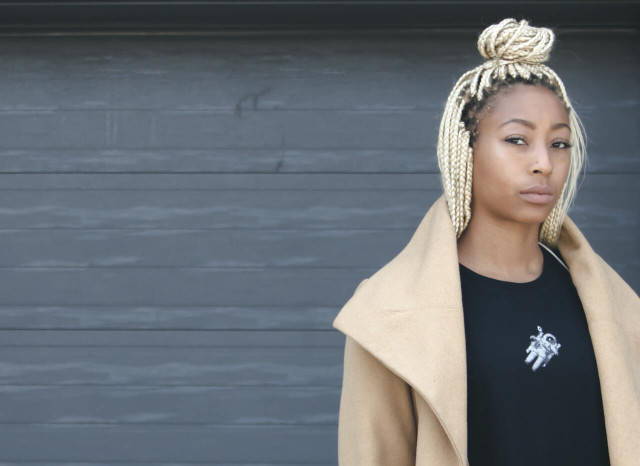 Food manufacturers have to jump through countless hoops to get their goods USDA-certified organic — shouldn't fashion, material sourcing and labor be held to the same standards? Unfortunately, when it comes to fashion, things aren't that simple.
There are many different seals and certifications for sustainable, ethical and transparent clothing production. This is due to the overall complexity of clothing production. For example, the raw materials that go into creating a particular coat may be sourced from all over the world, and sportswear and socks require synthetic fibers for elasticity. To date, there's no all-around label designating a particular item as "sustainable fashion."
That said, keep an eye out for these tags:
You'll recognize eco-friendly "fair fashion" by the Global Organic Textile Standard (GOTS) label, owned by a worldwide third-party textile processing certification group. It requires all products carrying the "organic" label to contain 95 percent certified organic fibers.
OEKO-TEX is another noteworthy sustainable certification organization focusing on toxic chemicals harmful to humans. These certifications are found worldwide and ensure chemically safe leather production, environmentally friendly chemical use in production processes and sustainable supply chains.
Cradle to Cradle certification reviews products based on environmental performance and social impact. This comprehensive review system assesses products according to their material health, material reuse, production with renewable energy and carbon management, water stewardship and social fairness.
Certifications aside, it makes sense to research the brands you're interested in. Chances are, if they're sustainable, they'll let you know. Luckily, there are lots of cool, eco-friendly fashion and slow fashion labels out there. Discover them in some of our guides:
Skip Fast Fashion Altogether — Learn How to Mend, and Buy Second-hand!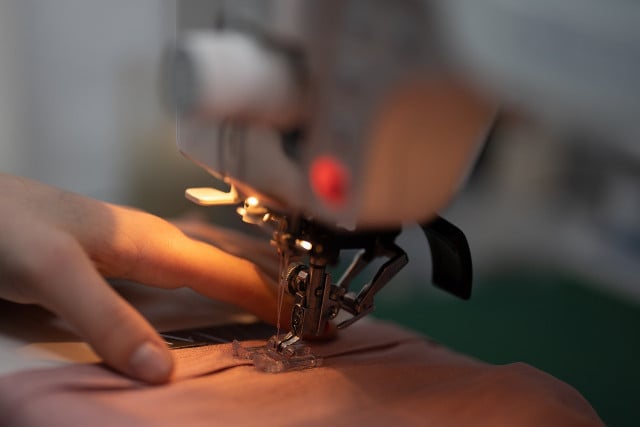 Mending is a great way to live frugally and reduce your environmental impact. Why put money in faceless shareholders' pockets when you could learn how to darn socks, get into visible mending and figure out why your clothing has holes and how to fix them on your own? 
Shopping second-hand is the best way to curb your shopping urge and escape the fast fashion cycle. Buy gently-used items to extend the lifespan of quality clothing at a fraction of the price you'd pay at fast fashion outlets.
Used goods also lower your carbon footprint, as no new natural resources or energy are required to produce them. Plus, you'd be surprised what you can find at thrift stores like Goodwill and the Salvation Army. Search online, or have a look at some of our handy guides for second-hand and thrift stores in your area:
Tip: Check out these 6 Great Places to Buy and Sell Second-hand Clothes Online.
Donate Your Old Clothes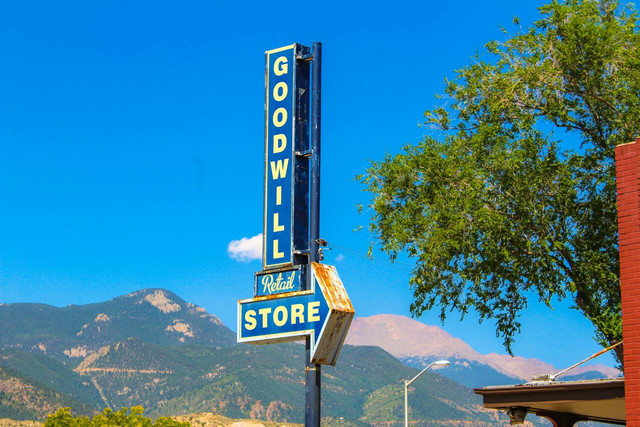 There's no reason to send your clothes straight to the landfill. Do your part to contribute to the greater good by donating your gently-used clothes to a non-profit organization like a thrift shop or shelter. Many will pick them up right from your doorstep. It's a great way to give your clothes a second life after bidding fast fashion goodbye for good.
For more ideas, read What to Do With Old Clothes: 10 Impactful Ideas.
Read more:
** Links to retailers marked with ** or
underlined orange
are partially partner links: If you buy here, you actively support Utopia.org, because we will receive a small part of the sales proceeds.
More info
.
Do you like this post?
Thank you very much for voting!