Buy buy buy – for almost everything we need, we run to the store or pay experts to do it for us. We're becoming increasingly dependent, even though we could often perform these tasks or create these goods ourselves. Our first set of tips are four easy ways to step outside the box of consumerism this year.
Harvest your own Veggies – Even without a Backyard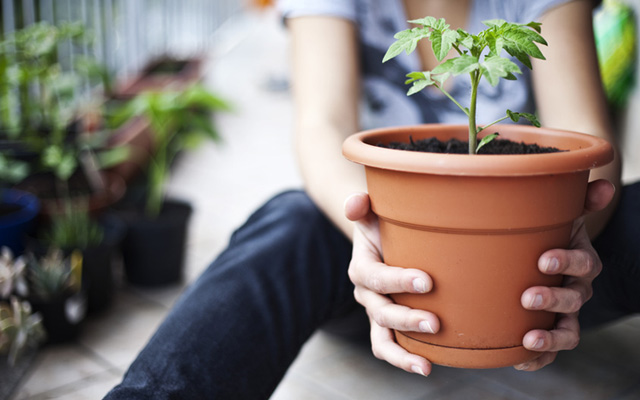 Growing your own food is the easiest way to assert some independence from the food industry. If you have your own backyard, you've already got an advantage. But all it takes is a bit of creativity for yardless urban dwellers to raise food on their balconies, terraces, or even windowsills. Herbs, tomatoes, strawberries, and even potatoes can all be grown in simple pots.
The Freedom of Cycling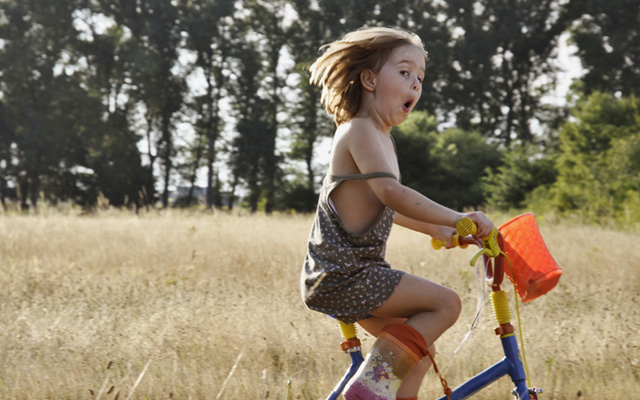 An oldie but a goodie: ride your bike everywhere possible — to work, to the gym, to meet your friends, anywhere. You're immediately independent from auto producers, gas prices, public transportation agencies, and even traffic – you won't be stuck in an overcrowded subway car or a traffic jam. You're even more independent on your own two feet.
Let It All Hang Out … to Dry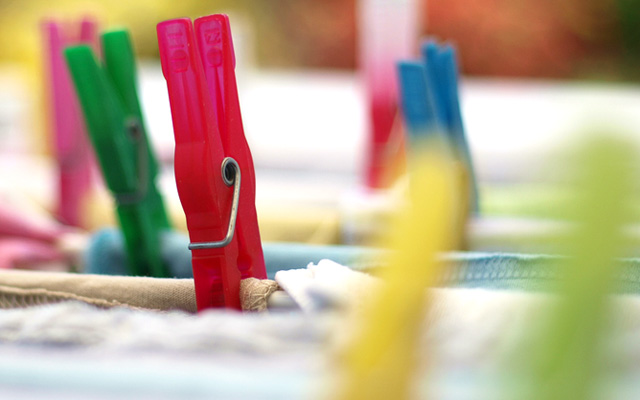 It's so simple, we hope you'll forgive us for the suggestion: hang up your laundry to dry rather than putting it in the dryer. A dryer requires a huge amount of energy and is usually totally unnecessary. Whether you hang it outdoors or in your house, your laundry will dry on the line by itself and without requiring any additional energy. Just keep an eye on humidity levels in the winter and you'll be fine.
Don't Toss It, Compost It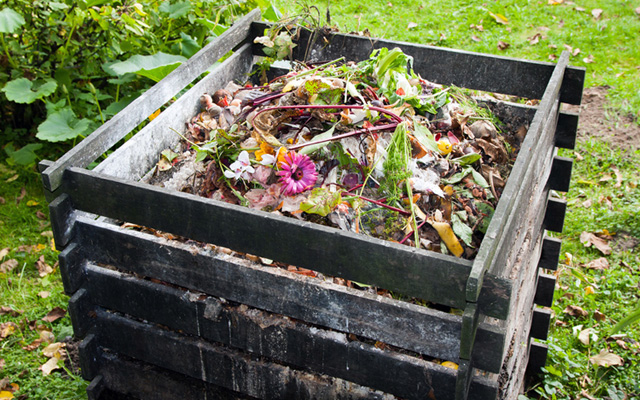 Whenever possible, do yourself and the environment a favor and start a compost pile. Your fruit and veggie waste languishes not in the landfill, but rather can be used to provide valuable nutrients for your houseplants and garden pots and plots. Keeping a compost pile harnesses valuable energy from our food waste and eliminates the need to carry heavy sacks of dirt for planting. It's an easy and important step on the path to self-sufficiency. Next week, we'll hit you with three more simple ideas to keep your hands busy and your wallets full.
More simple tips like these? Check out Part II here.