Find out what causes cracked corners of the mouth, what symptoms to expect, and how to manage this common complaint by reading more about it.
Cracked corners of the mouth can cause irritation, pain, and even lead to infection or more serious conditions. It is most common among the very young and the very old, but it can happen to anyone – though some are more prone to developing it than others.
Usually, cracked corners of the mouth can be easily treated at home. Sometimes, medical advice and intervention may be required. We'll take a closer look at the condition, its causes, symptoms, and management, as well as the more severe condition that can develop from cracked corners of the mouth.
Cracked Corners of the Mouth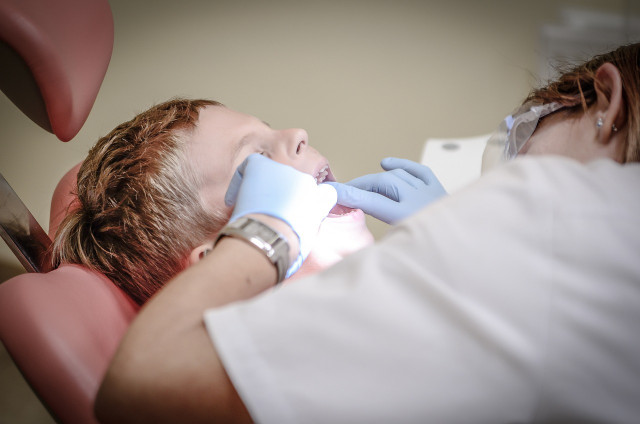 Cracked corners of the mouth are usually caused by saliva — which tends to gather here and causes dryness. This can cause the folds of the skin at the corners of the mouth to become dry, itchy, and irritated.  Very dry skin can crack, bleed, or develop into angular cheilitis — an inflammatory and painful condition that is sometimes confused for cold sores.
Sometimes bacteria or fungi get into the cracks, which can cause this more serious inflammation or infection. Angular cheilitis occurs in 0.7 percent of the American population and is the most common bacterial/fungal infection of the lips.
You should seek medical advice if you are concerned about cracked corners of the mouth, if the condition doesn't respond to simple treatments, or if symptoms are severe. You may need a topical corticosteroid to decrease inflammation and/or an antimicrobial cream to treat any infection that might be present. If you have a mild case of cracked corners of the mouth, a DIY treatment should be enough for you.
Causes of Cracked Corners of the Mouth
Exposure to saliva is the primary cause of cracked corners of the mouth. This is because the digestive enzymes present in saliva (amylase and lipase) can actually break down body tissue if prolonged contact persists. The inside of the mouth has a protective barrier to prevent this, but the lips and corners of the mouth do not. Exposure to extreme hot and cold may also contribute to the development of cracked corners of the mouth.
The most common causes for saliva to pool in the corners of the mouth include:
The normal loss of skin turgor due to aging, smoking, or rapid weight loss
Stroke with facial asymmetry
Ill-fitting dentures or loss/erosion of teeth that cause an overhang of the upper lip onto the lower one
Deepened furrowing of the skin
Conditions associated with enlarged lips
Down syndrome
Nasal congestion causes mouth breathing and potentially drooling — particularly during sleep
Nutritional deficiencies, particularly vitamin B compounds, protein, iron, and zinc, may also contribute to the development of cracked corners of the mouth and angular cheilitis. So it might be prolonged exposure to food or oral hygiene products that irritate the skin. Other causes are believed to include chronic health conditions like diabetes or inflammatory bowel disease, and immune system disorders, like HIV. Dry mouth and cancer treatment can also cause the conditions.
Symptoms include:
Dry cracks at the corner of the mouth
Pain — particularly when moving the mouth, speaking, or eating
Sensitivity to food and drink
Burning sensation or increased sensitivity in the corner of the mouth
Dry skin in the surrounding area
Redness and inflammation in the corner of the mouth
Crusts, whitening, and thickening in the corner of the mouth
Symptoms of angular cheilitis are associated with more severe inflammation and microbial infection. They can include:
Oral yeast infection caused by the yeast candida
Redness resembling eczema or dermatitis on the corners of the mouth, lips, or lower face
Deep cracks (fissures) developing at the corner of the mouth
Blisters and lesions
Treating Cracked Corners of the Mouth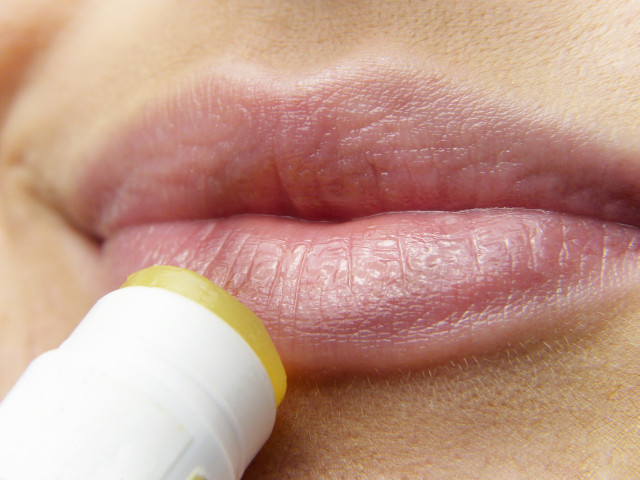 Washing is the first-line treatment for cracked corners of the mouth, as keeping the area clean can prevent chaps and cracks from becoming colonized and infected. Cracks are usually tender, therefore, choosing a gentle and natural product is important. We recommend a natural soap, like castile soap, which is sensitive-skin friendly.
Exfoliating skin naturally at home is something many of us do, but we don't always remember the lips and corners of the mouth. It is important to remove dead skin cells around the cracks to allow the healthy layer beneath to regenerate. You can easily make a homemade sugar lip scrub using an oil base, like coconut or olive oil, and salt or sugar. Simply mix a few drops of your chosen oil with half a teaspoon of salt or sugar granules to make a paste and gently apply to the corners of the mouth. Rub gently in a circular motion and rinse before patting the area dry.
When you dry the corners of the mouth, apply a moisturizing lip balm. You can learn how to make homemade lip balm with our easy recipe for chapstick. Continue to use it after you have healed cracks in the corner of your mouth to help prevent a recurrence. Alternatively, use a gentle product like all-natural homemade lotion.
More Natural Remedies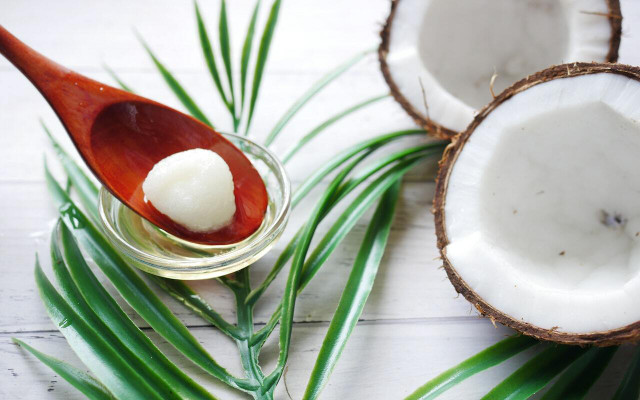 Coconut oil is a natural moisturizer and it also contains lauric acid – a strong antibacterial, antiviral and anti-inflammatory agent — that may help to prevent angular cheilitis. It provides moisture thanks to its fatty base and emollient properties. Coconut oil has been shown to exhibit benefits on skin barrier function and regeneration, making it an ideal home remedy for cracked corners of your mouth.
Green tea might also help heal the cracked corners of your mouth. The evidence suggests that the compounds it contains may have many biological functions — including antioxidant and anti-inflammatory properties that can ease sore, dry, and inflamed corners of your mouth. These compounds are all affected by heat, so dab lukewarm green tea onto your lips for maximum effects.
If your symptoms do not resolve within 2-3 days, you may need to seek medical advice. Some cracks in the corners of the mouth and angular cheilitis will require antimicrobial or antifungal treatments — or even a dermatology review. If your symptoms are related to dentures or dental issues, we recommend making an appointment with your dentist.
Preventing Cracks in the Corner of the Mouth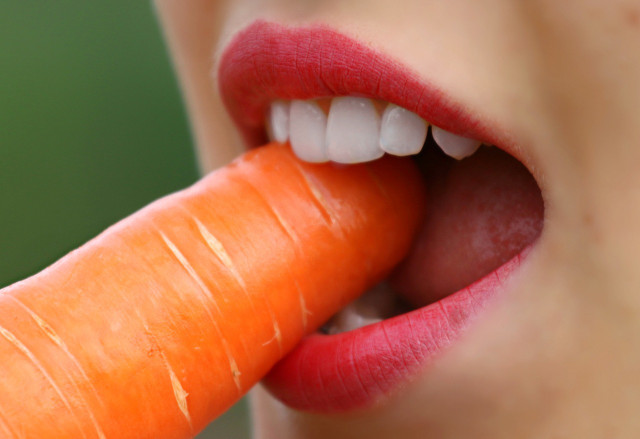 Cracked corners of the mouth might happen once in a lifetime, or you may be prone to the condition. Regular dental check-ups and regular skincare will help to prevent a recurrence. In order to prevent this condition, use the following tips:
Keep your lips moisturized through regular application of natural lip balms
Stay hydrated – consider using electrolyte drinks
Don't like your lips
Stay away from cigarettes and other forms of smoking
Use natural cosmetics and zero-waste makeup to avoid skin allergens and irritants
Regularly use DIY mouthwash made from natural ingredients
Read more:
Important Information regarding Health-related Topics.
** Links to retailers marked with ** or
underlined orange
are partially partner links: If you buy here, you actively support Utopia.org, because we will receive a small part of the sales proceeds.
More info
.
Do you like this post?
Thank you very much for voting!