Celebrating a green Thanksgiving doesn't necessarily mean raising organically-fed turkeys in the backyard. But small changes can make your holidays more sustainable. Here's how.
Thanksgiving is one of the most cherished North American traditions. These days, it's important to be mindful of our country's history while remaining thankful for who and what we have around us. It can be a great time to gather with friends and loved ones to enjoy quality time and delicious seasonal feasts. But in 2022, perhaps one of the most important considerations should be how to have a sustainable, green Thanksgiving.
You probably have a packed to-do list preparing your favorite Thanksgiving traditions, but take a moment to remember that Thanksgiving is also a time of mass consumption and food waste. Every year, Americans waste around 170 million pounds of turkey. So, in the spirit of green Thanksgiving, how about making a few small but sustainable changes to your traditions? Here are some helpful tips on sustainable practices you can incorporate into your green Thanksgiving routine.
1. Plan Ahead for a Green Thanksgiving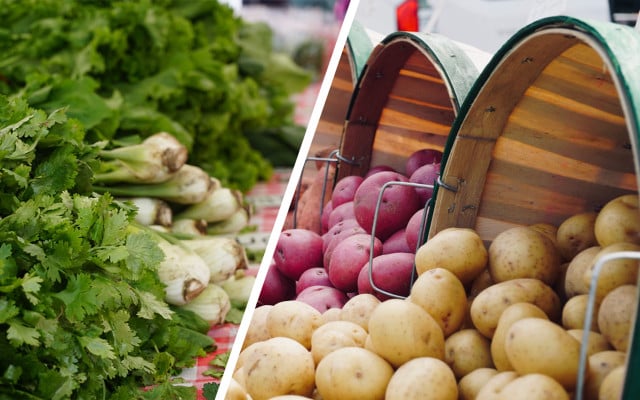 Planning an elaborate sustainable holiday meal for more than five guests can be an ordeal. Organizing your guest list, menu preferences, coordinating transportation and keeping up with your own life can leave little time for Thanksgiving preparation. This is one reason many people put Thanksgiving shopping off until the last day — and end up in long lines.
If you want to put the best-quality, eco-friendly food on the table, planning is key. Scout out your local farmers' market the weekend before for sustainable, all-natural organic ingredients for your green Thanksgiving dinner. Special Thanksgiving farmers' markets are also held in some areas up until the day before — have a look around to see if there's one near you.
2. Serve Organic Food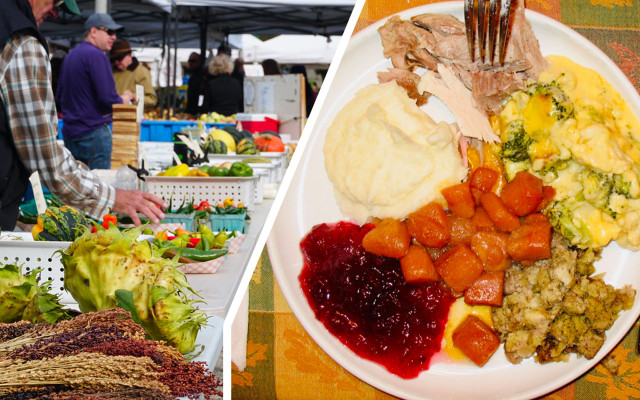 You'll probably not find all of your green Thanksgiving ingredients at the farmers' market, so you may need to get some things at the store. Just try to be mindful of the quality and origin of the products you buy by keeping your eyes peeled for the USDA organic seal.
If you find yourself overwhelmed with the list of cooking duties ahead of you, delegate some to other family members to make things a bit more manageable. This also saves you the hassle of running back to the store on Thanksgiving for those one or two items you forgot.
3. Choose the Right Turkey or Opt for a Vegan Turkey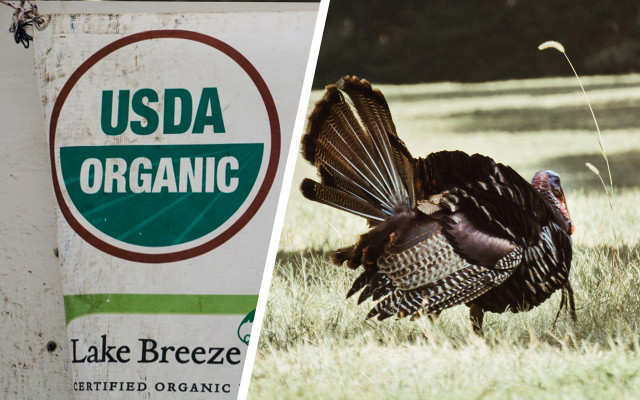 Obviously, less meat is better for the planet. Should you still choose to prepare a turkey, ensure it fulfills the following requirements for a greener Thanksgiving dinner.
Make sure it's organic. Turkeys also receive the USDA Organic certification when requirements are met.
Keep an eye out for non-GMO certifications and birds that have been raised free-range and antibiotic-free — these will also have dedicated seals printed visibly on the packaging.
Buy a local turkey if possible.
If you've been in the vegan game for a while or just want to try something new, you could also opt for a vegan turkey this year.
4. Serve Healthy Side Dishes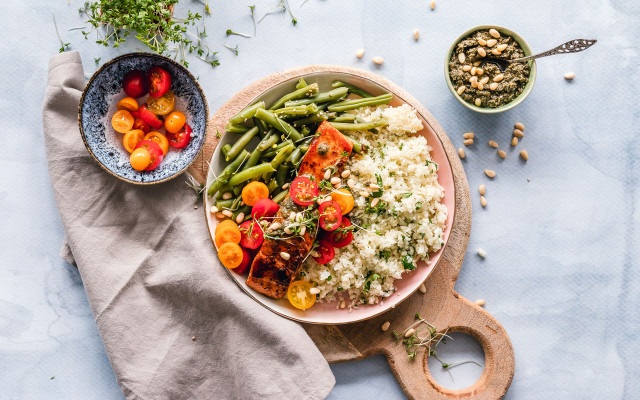 Apart from the green beans, many unhealthy foods tend to end up on our Thanksgiving dinner tables every year. Some of them are guilty pleasures we may indulge in once a year. But others are simply not as nutritious as we think. We recommend crossing out the unhealthy food this year and adding some more vegetarian Thanksgiving dishes instead.
Here are some ideas for vegan and vegetarian seasonal dishes:
5. Green Thanksgivings Don't Let Leftovers Go to Waste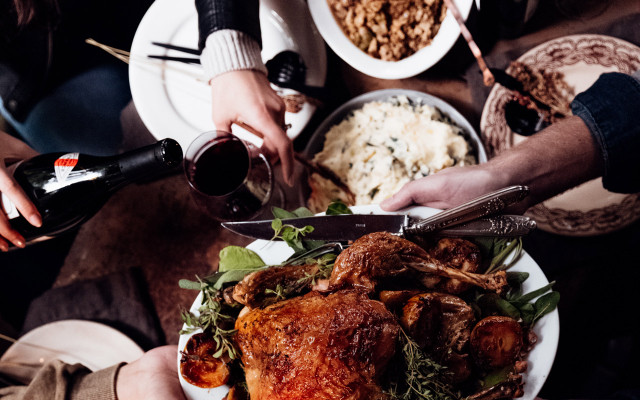 Leftovers have become a staple of a proper Thanksgiving meal in their own right. Everybody knows gravy is even better the next day. But don't leave leftovers on the counter, or they will quickly spoil and cause unnecessary food waste. Put them in the fridge instead. And be honest with yourself about how much you or your family will actually eat. Nobody wants to eat leftovers for an entire week straight. The less leftover food you have, the less ends ups in the garbage.
Divvying up the leftovers in reusable containers among your guests is one way to reduce food waste and make your Thanksgiving a bit greener. This also leaves room in the fridge for sustainable culinary creations to come.
Also, try to reuse vegetable scraps left over from the evening's prep. Where there's a will to celebrate a green Thanksgiving, there's a way to put veggie scraps to use. Try your hand at our own homemade vegetable broth recipe, for example. Here are some more ideas for scraps and leftovers:
6. Get Creative With Green Thanksgiving Decorations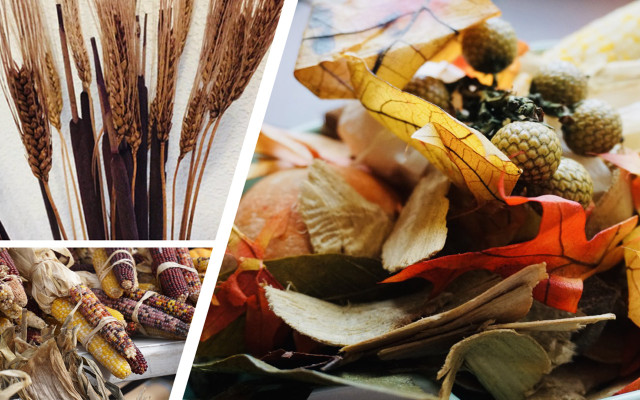 Every year from around Halloween on, supermarkets sell a flurry of Thanksgiving-related decorations in all shapes, sizes, and colors. Aside from life-size plastic turkeys on a stake, many of these decorations are made from things we can find right in our backyards. Gather some pinecones, nuts, leaves, or branches and let your creativity take care of the rest. String them up around the house or arrange them neatly in one of your favorite seasonal bowls for all to admire.
If you don't happen to have any cattails or stalks of wheat lying around the house, buying all-natural decorations from the supermarket or farmers' market is a good alternative. Just make sure you avoid imitation materials and goods shipped in from out of state or even overseas.
Plastic turkeys and toys can be a cheap and easy way to amuse your kids. However, they are often imported from overseas, contain harmful chemicals, and have absolutely nothing to do with a green Thanksgiving.
7. Skip Black Friday and Appreciate What You Already Own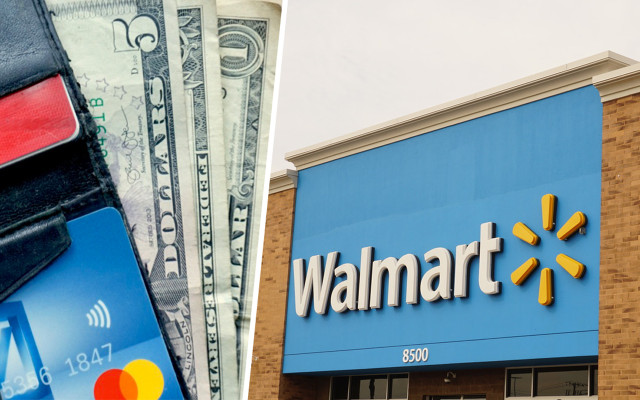 While some Thanksgiving traditions involve exciting board games, nail-biting football matchups, and comforting company, others are all about heading to the closest store offering shelf-clearing prices. If this is engraved into your Thanksgiving tradition, taking your family out of it may take some effort. But you should try to do it anyway: Black Friday shopping has nothing to do with the spirit of Thanksgiving — namely giving thanks for what you have.
Instead, we're just accumulating things we may never need. This is why Black Friday Shopping is the opposite of sustainable consumption.
Tip: Do you want to avoid impulse buys, especially when it comes to clothes? Create a minimalist wardrobe. Simply take inventory of the clothes you own, weed out your most fashionable and combinable favorites and stick to these. When you really do need a new piece, you'll know exactly what to shop for.
8. Get Outside and Enjoy your Sustainable Holiday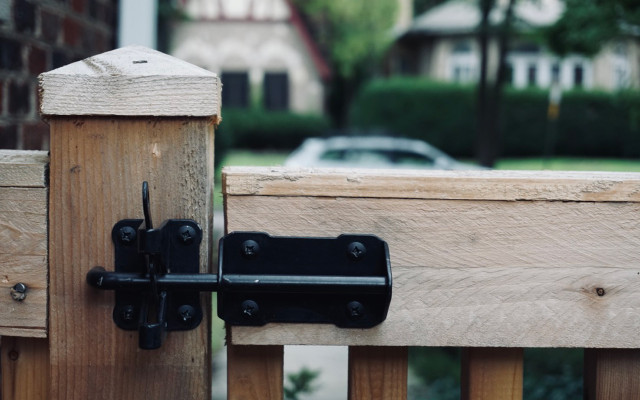 Holidays can be stressful, and there is quite a lot to manage when it comes to Thanksgiving. You may need to host the evening's festivities, organize an inter-family carpool to a faraway celebration destination or have exactly two hours to get the house looking spick and span before your guests arrive.
Don't let the excitement of the day get the best of you! Remember to take it easy — even if your green Thanksgiving timetable says otherwise. Getting outside and enjoying the beautiful fall weather is a great way to reduce stress around this occasionally hectic holiday. Take your dog for a lengthy walk, go for a run or just relax outside on your balcony or at the park — in short: remember to enjoy your holiday!
Utopia wishes you and your family a wonderful Green Thanksgiving!
** Links to retailers marked with ** or
underlined orange
are partially partner links: If you buy here, you actively support Utopia.org, because we will receive a small part of the sales proceeds.
More info
.
Do you like this post?
Thank you very much for voting!