'Tis the season to be jolly! However, there are better ways to spread Christmas cheer than racking up crippling credit card debt. Here's how to celebrate a merry minimalist Christmas — sustainable and stress-free like the holidays should be.
Christmas — a festive holiday that can leave us just as jolly as old Saint Nick. We look forward to this time of year; we get to turn down the tempo of life and enjoy the day. Yet, somehow, the idea of holiday peacefulness never really materializes and the weeks leading up to Christmas tend to stress us out. A minimalist Christmas approach could be just what you need this year.
One thing that puts a damper on holiday prep is our endless Christmas to-do list. We need to take care of everything from finding the perfect gifts and wrapping them to unearthing decorations and preparing Christmas dinner. We try hard to get into the Christmas spirit and then we're just glad when it's all over. If that's you, you should definitely try to go more minimalist this Christmas.
Holidays Done Stress-Free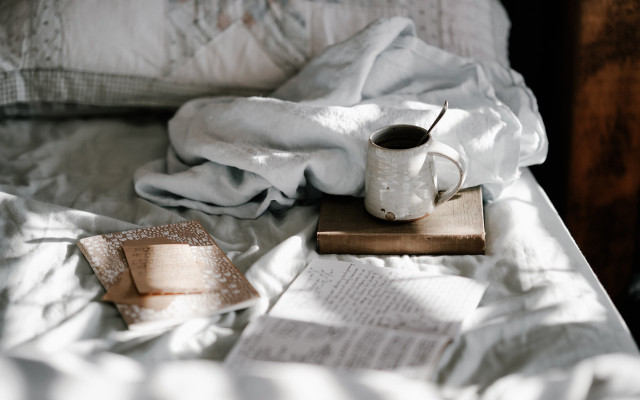 Of course, you can always make the call not to partake in the chaotic, consumerist Christmas cycle we get wrapped up in every year. Overconsumption is hard to avoid! However, those who consume sustainably throughout the year tend to be good at keeping it up come Christmastime.
In the name of a minimalist Christmas, why not break things down to the basics this holiday season? Limit your holiday prep to the absolutely necessary, stay sustainable while doing it, and free up some time for relaxation. This will reduce stress and put the wonder back in the most wonderful time of the year.
Remember that not every person you know needs — or is expecting — a gift from you. Nobody needs cheap plastic Christmas decorations or yards of energy-wasting holiday string lights to show your neighbors you're in the Christmas spirit. You can do without a Christmas tree from Home Depot or an expensive Christmas ham. Once you've freed yourself from Hollywood's picture-perfect idea of Christmas and can focus on a minimalist Christmas, you'll start enjoying the holiday for yourself.
1. Break Free from the Christmas Cycle of Consumption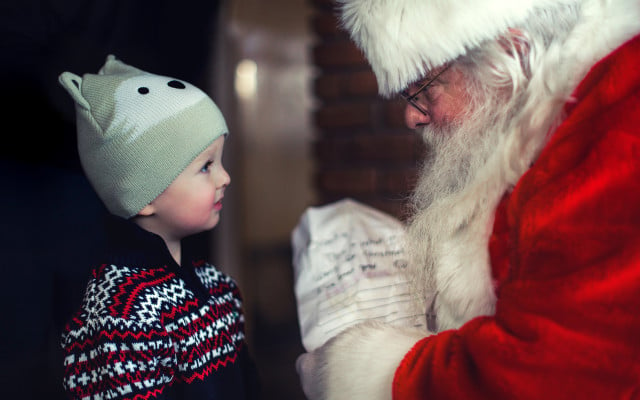 In the US, the spirit of Christmas is widely associated with generous gift-giving — which often translates into copious consumption for the sake of a gesture. Quantity is a particular earmark of success in making the holiday a merry Christmas for all members of the family. After all, whether you embrace it or not, there's a reason why "Christmas Creep" starts on Black Friday.
Surprise is a cherished part of the gift-giving tradition. But if we're not sure what somebody wants, we can end up buying them more and getting them something they never use. Here, the spirit of quantity over quality wins out. It doesn't have to.
We pressure ourselves into thinking that other people expect gifts from us and it becomes just as uncomfortable when we unexpectedly receive gifts from them. In the spirit of a minimalist Christmas, a more thought-out approach to gift exchanges involves thinking about what you might want, asking yourself "Do I Even Need This?" and sending Santa your sustainable Christmas list.
Let your friends and relatives know if you don't expect presents from them. If you do would like presents, tell them exactly what you want. That translates to less stress and confusion for those giving gifts and ensures that the gifts given or received are appreciated and used.
Utopia's tip: Looking for a particular clothing item to add to your Christmas list? Make it something to add to your collection of easily combinable basics you can mix and match by creating your own minimalist wardrobe.
2. Minimalist Homemade Christmas Gifts: Get Creative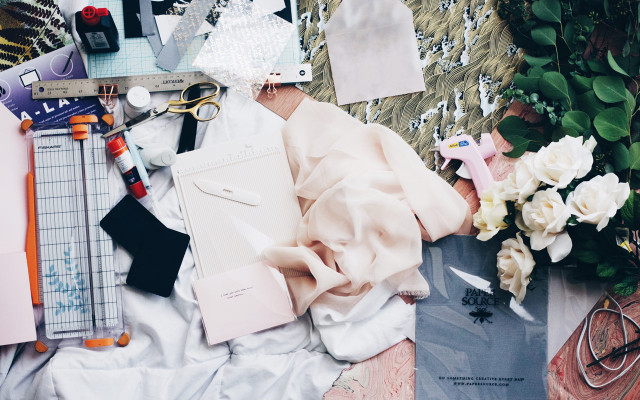 Homemade and handcrafted goods are always appreciated. Nothing sends the message "I'm thinking of you" like homemade gifts that take hard-earned time out of your day to make. Plus, nothing takes a stand against unnecessary material consumption at Christmastime like a handcrafted gift.
Whip up some of your favorite recipes and gift them creatively and sustainably in reusable glass jars, put together a meal delivery box for your foodie friends with the ingredients for their favorite recipe or make it a fun family project making salt dough ornaments with the kids.
Utopia's tip: Save some time putting together multiple homemade gifts all at once. Craft, cook or bake them in bulk and make multiple gifts from the time it takes for one round of prep. Creative culinary creations like German gingerbread cookies, festive homemade gingerbread, vegan apple pie, homemade pesto, homemade applesauce, or simple and tasty vegan spreads are just a few examples of tasty treats great for any handcrafted gift exchange.
3. Hassle-Free Eco-Friendly Gifts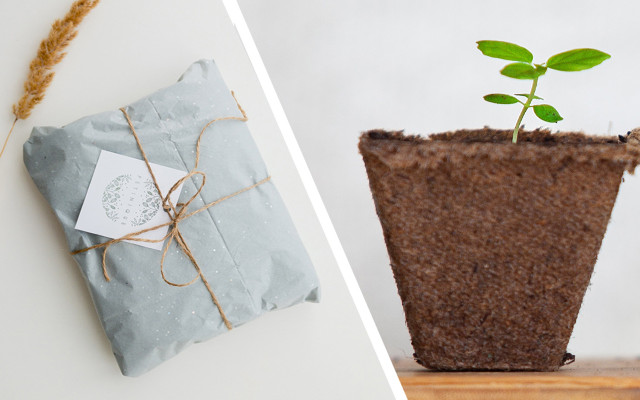 Homemade gifts are a great start to a minimalist Christmas, but what if you just don't have the time? We often cave at the thought of last-minute gift purchases and buy whatever cheap trinkets, novelty items or gag gifts catch our eye. If you're going to buy your Christmas gifts, make sure whatever you're putting under the tree is sustainable and will actually be used once the holiday season is over.
Check out our helpful guide: Eco-Friendly Gifts: 10 Last-Minute Gift Ideas.
One idea is a new stainless steel or glass water bottle for on-the-go. Reusable water bottles are must-have accessories for any responsible consumer and can help your friends and family go plastic-free.
Here's another idea: Share an entire year's worth of information on environmental protection, consumerism, economics, or nutrition with a sustainable sub to an annual magazine or newspaper. It's a gift that keeps on giving.
4. Minimalist Christmas Gift Wrapping: Waste Less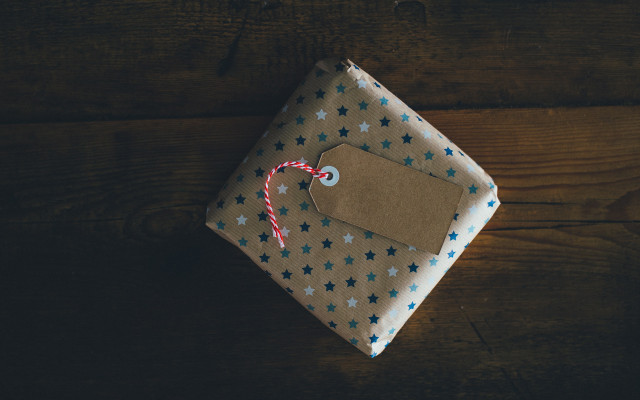 From Thanksgiving to New Year's, Americans produce 25 percent more waste than at any other period throughout the year. This is a problem. Fortunately enough, we can each play our part in avoiding wasteful holiday practices such as wrapping our Christmas gifts in single-use wrapping paper.
Significant portions of holiday gift wrap bought in stores cannot be recycled because it's either lined with aluminum or plastic. As a rule of thumb any wrapping paper which is metallic, has glitter on it, or is textured is non-recyclable and should be left on the shelf!
Keep your Christmas gift exchange as sustainable as possible by using pre-recycled gift wrap, reusing wrapping paper or making your own. Check out our comprehensive guides: 10 Sustainable Christmas Gift Wrapping Ideas: Waste Less Paper and Minimalist Gifts: 28 Ideas That Don't Add to the Clutter.
5. Minimalist Christmas Tip: The Gift of Time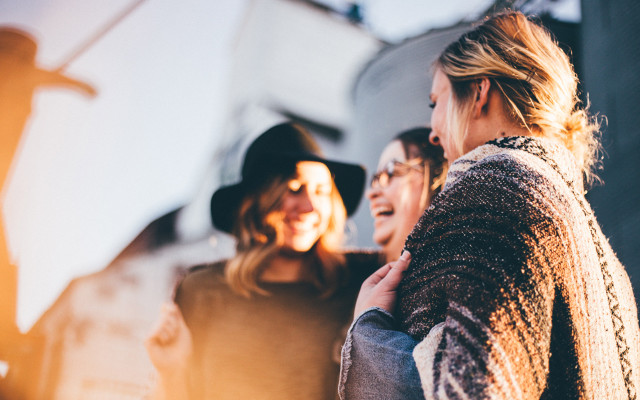 Even more minimalist and personal than homemade Christmas gifts is the gift of time. For most us, time is the most valuable thing we have.
Skip Christmas shopping and invite those you hold dear over for dinner, organize a special outing together or buy an electronic gift card they can spend on a nice dinner out. Send them to the theater for the most recent raved-about show or buy them tickets to a concert. For inspiration, read our article 27 Eco-Friendly Experience Gift Ideas.
Material consumption doesn't always have to win over during the holdays. This approach to a minimalist Christmas teaches us how to consume less and enjoy the time we have together.
6. The Eco-friendly Gift of Giving: Donations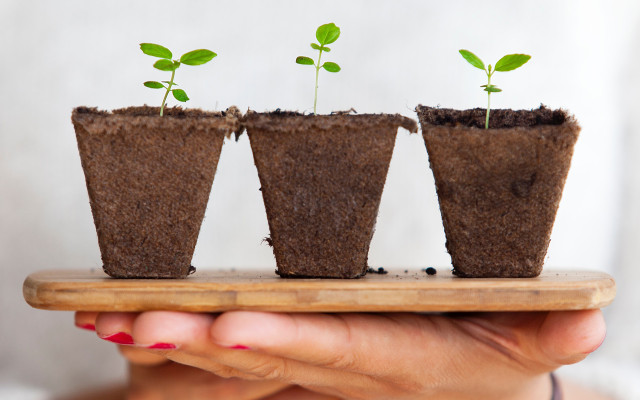 Part of becoming minimalist is learning to be content with you have. And less is often simpler.
Do you know somebody who doesn't send Santa a Christmas list every year or is hard to buy for? If so, it can be better to offer a monetary gift in the form of a donation to environmental or human rights projects in their name. There are endless possibilities. Just be sure that the organization or project you choose supports a cause you and the recipient of the gift would stand behind. For ideas, read 8 NGOs and Non-Profit Environmental Organizations Worth Supporting.
Make one-time donations and support environmental or conservancy groups such as the Defenders of Wildlife, the Sierra Club, The Nature Conservancy, the International Fund for Animal Welfare or any other eco-friendly organization of your choosing.
How about planting some trees? Just one dollar donated to the environmentalist non-profit One Tree Planted will do exactly what the name entails: plant one tree.
Monetary gifts in the form of donations also make Christmas gift-giving easier and waste nothing. Plus, you and your recipient get to support a cause for the greater good of our planet.
7. Minimalist Kitchens: Sustainable and Stress-Free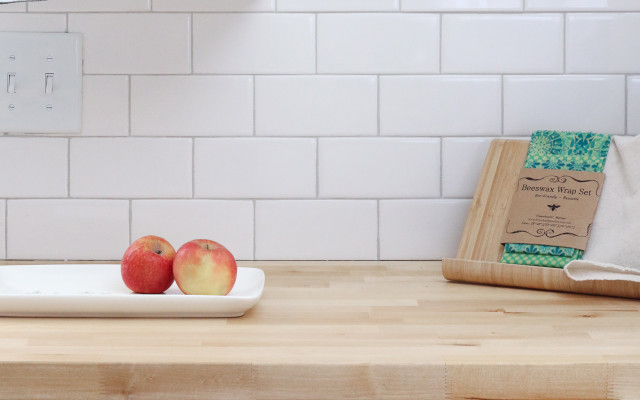 The hype over traditional holiday dishes and bounties of baked goods can also lead to holiday stress. So how about keeping things simple this year?
Christmas ham or turkey are great, but consider switching things up with a tasty risotto or veggie tart. No matter what's on the menu this minimalist Christmas, it's important to plan ahead and to be honest with yourself about what's actually doable in your hectic holiday schedule.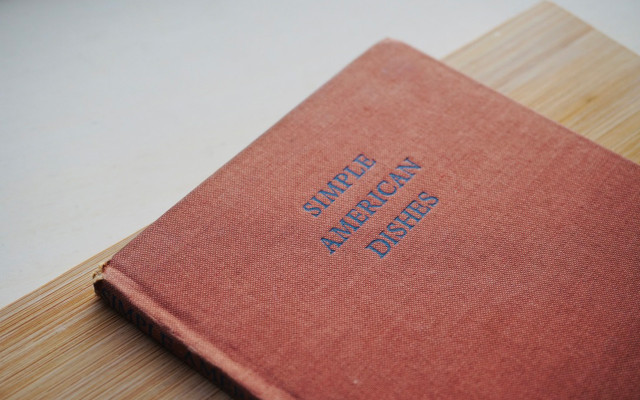 If you're celebrating with your family, delegate some tasks to other members of the family to make things more manageable. This is a great way to turn down the tempo at Christmastime and enjoy the holiday a bit more. A smaller ingredients list also saves you the hassle of running back to the store on Christmas Eve for those one or two items you forgot.
To reduce food waste, honesty is key: How much can you actually eat? Try not to go overboard to ensure no food is wasted this holiday season.
Utopia's tip: Make every part of your Christmas dinner sustainable! Go the extra mile and reduce food waste during meal prep. Check out our guide on creative culinary reuse here: Reuse Vegetable Scraps: Skip the Trash and put Food back on your Plate.
8. Minimalist Christmas Decorations: Less is More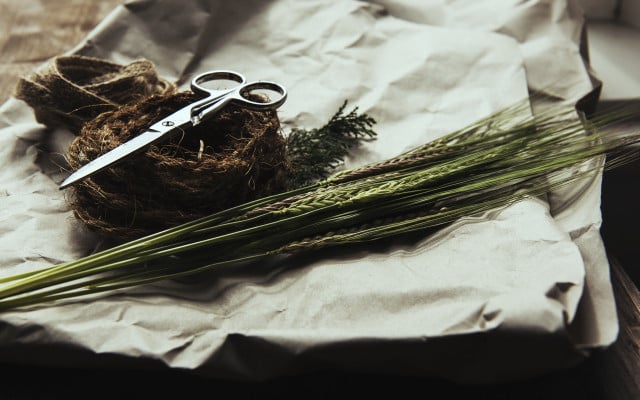 Every year from, starting around Thanksgiving (or sometimes earlier … yikes) grocery stores begin lining their shelves with Christmas decorations in all shapes and sizes. Aside from life-size blow-up Santas for your front yard and blinking Christmas lights, a lot of these decorations can be made from items we find right in our backyards. Hunt around for pine cones, fallen branches and other sorts of greenery. And before putting the tree up, snip off a couple branches to make your own miniature wreath.
If you want to avoid cutting down a tree just to leave it on the side of the road in a few weeks, is renting a Christmas tree more sustainable for you?
Avoid imitation materials and goods shipped in from abroad. Also, be sure to leave cheaply produced plastic or glittery items on the shelf. Once the holiday season is over, some of these items will make their way into landfills, or even worse: they'll pollute the environment as mismanaged waste contributing to the growing problem of plastic in the oceans — both places where they're likely to spend many Christmases to come.
Need more inspo? Check out our 10 clever minimalist Christmas decorations.
9. In the Spirit of the Season: Help Out in Your Community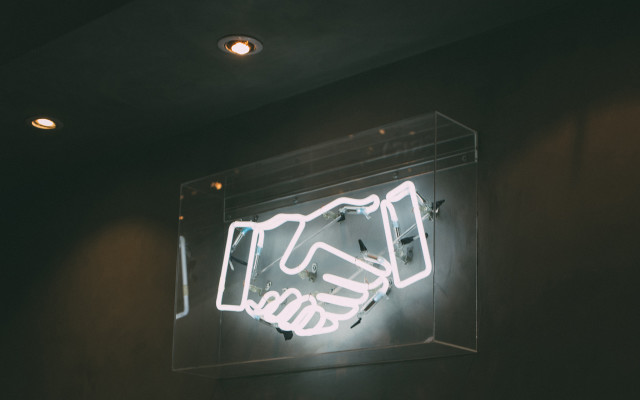 This minimalist Christmas, many American families will enjoy a hearty Christmas dinner with their loved ones, lingering over dessert or playing board games well on into the evening. However, not everybody has this opportunity. Spread the spirit of the season: give back to your community.
If possible, help out at a Christmas food drive, help pack food packages, or volunteer at your local soup kitchen. Inform yourself about volunteer opportunities in your area or check out these 9 Online Volunteer Opportunities You Can Do From Home.
10. Minimalist Wisdom: Keep Things Simple and Relax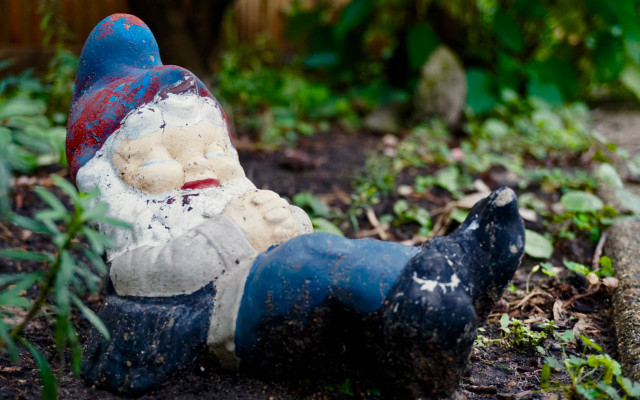 This has been somewhat the underlying motto of the day for celebrating a minimalist Christmas. Minimalist living means breaking your every day down to the basics. However, we can expand minimalist principles to practically any facet of our holiday celebration.
Hectic holiday households are no place to enjoy the spirit of the season or recharge your batteries before the beginning of the new year. Here are some additional ways you can limit stress around Christmas by embracing sustainable holiday routines and, above all, keeping things simple:
Decorate a mini Charlie Brown Christmas tree or go without one and plant one instead.
Plan ahead, consciously try to reduce your personal holiday workload by taking a critical look at that Christmas to-do list. Christmas traditions are never set in stone. Make a couple minor sustainable changes for the better this year.
"Christmas creep" — the retail merchandising push commencing after Thanksgiving – is not a queue to immediately kick things into holiday gear like retailers would like to suggest. Take your time, ease into the holiday frame of mind at your own pace instead of by someone else's schedule.
Eat right! However demanding the holidays are, maintaining a healthy diet during the winter months provides a way to boost your immune system and helps you conquer seasonal affective disorder. Keep a healthy grocery list alongside the windmill cookies or gingerbread or start your day off with a fresh and healthy ginger tea or a glass of golden milk (turmeric latte).
Reserve some time for yourself as well as for your family and keep an balance between the two. Use the well-deserved time off for reflection and relaxation.
We at Utopia wish you and your family a Merry Minimalist Christmas!
Want to learn more about sustainability and the environment? Follow us on Instagram or Twitter!
Read more:
This article was translated and adapted from German to English and partially co-authored by Evan Binford. You can view the originals used in this compilation here: Weihnachten ohne Stress: 12 Minimalismus-Tipps and 12 Tipps für ein nachhaltigeres Weihnachten.
** Links to retailers marked with ** or
underlined orange
are partially partner links: If you buy here, you actively support Utopia.org, because we will receive a small part of the sales proceeds.
More info
.
Do you like this post?
Thank you very much for voting!