This article will provide all the tips you need to learn how to make your house smell good and keep it smelling good all the time — using natural ingredients only.
There are many different ways to make your home smell good. You can easily spray or plug in a commercial air freshener or light some incense and wait for the plumes of smoke to diffuse around the room. But have you ever wondered is incense bad for you? Is incense bad for dogs and other pets? Are commercially fragranced products damaging to my health and that of my family?
The answer to all of these questions is "yes".
Research shows that burning incense releases particulate matter, volatile organic compounds and polyaromatic hydrocarbons — all highly toxic substances. And the data doesn't improve when we examine commercially fragranced products.
35 percent of adults in the US have reported health problems — including migraine headaches and breathing issues — after being exposed to emissions from fragranced products. Nationally representative population-based studies conducted across the US, Australia, the UK, and Sweden have also uncovered a huge range of adverse health outcomes associated with exposure to fragranced products — including:
respiratory problems
mucosal symptoms
migraine headaches
skin problems
asthma attacks
neurological problems
cognitive problems
gastrointestinal problems
cardiovascular problems
immune system problems
musculoskeletal problems
It's important that you learn how to keep your home smelling good without the associated health risks. This article will give you all the tips, tricks, and links to our other helpful articles that will help you keep every room smelling good all the time — using safe, natural, and eco-friendly methods only.
How To Make Your House Smell Good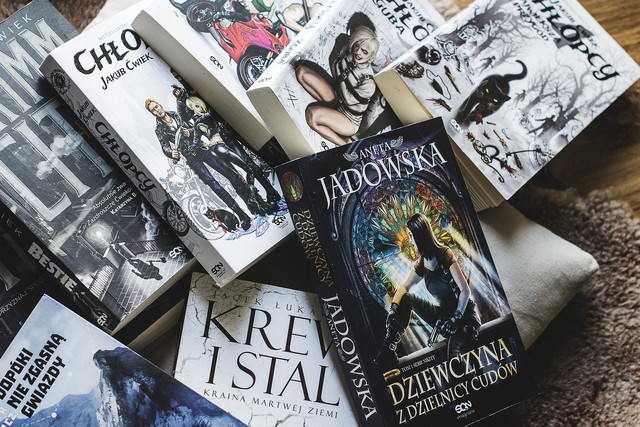 Step 1: Have a Clear-out
If you don't have any obvious smells that warrant immediate attention, and just want your house to smell good all the time — we suggest you begin with a good clear out to access musty, stale areas that may house a few cobwebs too.
Go room-to-room and sift through your material possessions, asking yourself do I even need this? Have a sniff as go along to identify zones that might be harbouring subtly unpleasant aromas. There are many ways to recycle old clothes and achieve a minimalist wardrobe. There are also many things to do with old books and other belongings. You could look into upcycling — or consider giving to charity as you declutter your home.
Once you have eliminated all of your unnecessary stuff, you can begin a good spring clean for minimalists and start to make your home smell good all the time by starting with a good old scrub. Creating a minimalist home will make sure you have less material things to clean, and continue to keep smelling fresh and clean. It will also minimize the potential places for smells to arise from.
Step 2: Select Your Cleaning Products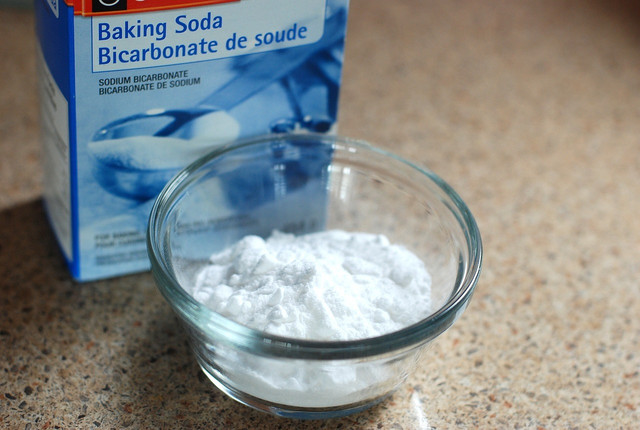 The easiest way to stop an odor is to prevent it from forming in the first place. Therefore, keeping each room clean is how to make your home smell good all the time. You don't have to use expensive and harmful products to clean every room in the house. We have lots of suggestions and articles to help you make the right choices.
Essential oils will be an essential addition to any naturally fragrant cleaning regime. Mix and match your favorite blends with each other and with your natural cleaning ingredients. Or, add them to some of our favorite cleaning products.
Castile soap is one of the best multipurpose cleaners around. It is available in liquid form and can be used on its own — or combined with other natural ingredients — to make a suitable product for cleaning every room in the house.
There are also many ways to clean your home with apple cider vinegar. It's shown to have antimicrobial properties and is a powerful and versatile cleanser too.
Baking soda is another handy and non-toxic ingredient for your all-natural approach to a nice-smelling home and clean home. It's an excellent carpet cleaner, bathtub cleaner and handy all-rounder.
Another recommendation is to combine some white vinegar and lemon to make a tough and zesty DIY all-purpose cleaner with only two ingredients.
Citric Acid for Cleaning is another possible ingredient to have at the ready. And finally, there are several ways to clean with hydrogen peroxide that you might be interested in. Any — or all — of these basic, natural ingredients will make sure you find out how to make your home smell good the natural way.
Whatever you choose, remember to clean your microfiber cloths and other cleaning equipment too. If they are carrying any unpleasant smells, you don't want to transport them around the house.
Step 3: Introduce Airflow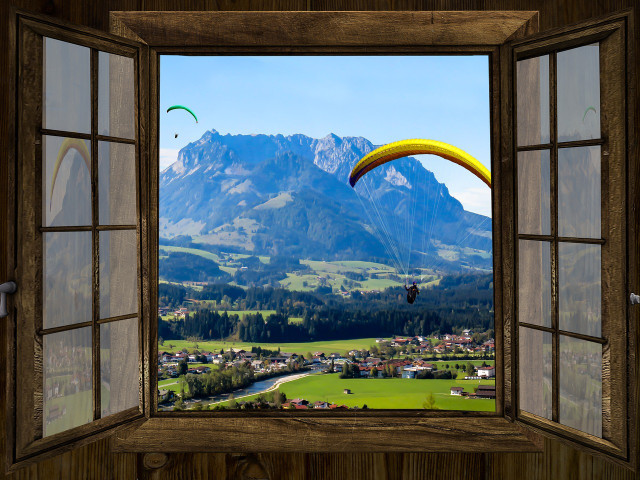 One of the simplest ways to make your room smell good is to invite in fresh air by opening the windows. This will also help to decrease humidity in your house. Excess humidity can encourage mold — most commonly seen as black mold in the bathroom.
If you find any mold in your home, you should safely remove black mold and any other varieties of fungal growth, as it can lead to a variety of symptoms — like wheezing, skin and eye irritation, and more serious issues — as well as unpleasant odors.
Learning how to clean air naturally and why your home needs it won't just make sure you make your house smell good — but will also protect the health of you and your family.
Step 4: Elbow Grease
It's now time to get to work on making your well-ventilated, minimalist home smelling good — room-by-room. Check out our article on how to clean and tidy your room quickly if speed is usually a hurdle for your inner domestic god or goddess.
For hard surfaces — like floors, bathrooms and kitchen counters, there are several ways to make sure they sparkle to the naked eye and pleasantly stimulate the naked nose. There are a few ways you can use your ingredients in these areas, and we have a selection of articles to help you navigate your way, including:
When it comes to unpleasant smells, our appliances can often be the source — particularly if they involve water and haven't been used for awhile. Keeping them clean will also help you make your home smell good. There are natural ways to clean your refrigerator, clean your washing machine, clean your oven, and clean the inside of a dishwasher without using harsh chemicals.
As for soft furnishings, the first thing to do is make your own laundry detergent, all-natural fabric softener, and upholstery cleaner. You can wash duvets and pillows in the washing machine or by hand to make them smell delicious. Washing clothes with vinegar has a range of benefits that include odor elimination and one of several ways to remove ink stains — among others.
Find out how to clean a mattress and other difficult-to-wash furnishings. If you have a leaky child or pet, you may need to how to remove urine stains from furniture, carpet and clothes. All you will need is one or two of your natural ingredients. And if it comes to cleaning dog poop out of the carpet to eliminate a really unpleasant smell — we have a few tips.
Finish off with a naturally fragranced DIY dusting spray on your hard surfaces, before misting a DIY aromatic linen spray over the soft furnishings. After all that, you will have certainly made your home smell good. Keeping each room smelling good all the time is the next step.
How To Make Your House Smell Good All The Time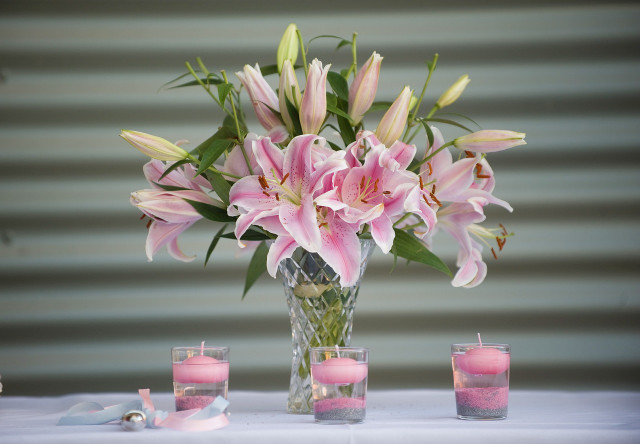 Preventing odors will always be the best way to make your room smell good. Be mindful of rotting food that could trigger odors and leave you wondering how to get rid of fruit flies and bad smells. Unclog your drains if they become blocked or sluggish. They are also a common source of odors — even if they are not blocked — but there are several ways to get rid of nasty drain smells.
Smoking inside will also contribute to sinister smells. Remove smoke smells from your home and keep smoking as an outdoor event to reduce air pollution in your home as well as bad smells. Better again — check out some ways to quit smoking altogether.
The easiest way to make your home smell good all the time is to add a splash of natural fragrances. There is a variety of ways your can do this without the toxins and chemicals often found in commercial products. Some of them include:
1. Candles
Try making DIY scented candles or soy candles at home with natural ingredients that won't harm your health.
2. Essential Oils
Make a DIY oil diffuser and fill it with organic, pure essential oils. Many essential oils are safe and effective natural sources of fragrances and do not carry any health risks. Clove and patchouli are just two examples of oils that smell great in the home.
Lemongrass and orange are natural cleansers and detoxifiers with a zesty scent that will leave your home freshly fragranced for and weeks. Tea tree is well known for its antimicrobial and antiseptic cleaning properties — which will help to kill off bad odors as they arise. It also smells fresh and airy. Finally peppermint and eucalyptus combined creates a cool, minty, and refreshing aroma that will clear the airways too.
3. Make Potpourri
Using natural methods to keep your room smelling good — that are safe for you, your family and the planet — is key. Learn how to make wet or dry potpourri for months of fragrance at little-to-no cost. You might even find uses for your veggie scraps and ways to reuse old candle jars.
4. Natural Air Freshener
Check out our article on natural DIY air fresheners for tips on how to make your home smell good all the time.
5. Flowers
If you have a garden or feel like treating yourself, flowers can bring a beautiful and natural fragrance into your home. Learn how to make your cut flowers last longer for a lasting scent. And in true, waste-not-want-not Utopia style — dry and preserve the flowers when they begin to wilt to enjoy them forever.
Read more:
** Links to retailers marked with ** or
underlined orange
are partially partner links: If you buy here, you actively support Utopia.org, because we will receive a small part of the sales proceeds.
More info
.
Do you like this post?
Thank you very much for voting!
[contextly_main_module]